B1A4 members: profile, songs, names, birthdays, fun facts
Over time, the B1A4 band has been treating their fans to melodious tunes and striking performances. To this far, the group has released a considerable number of albums and EPS. The success of the K-pop group is attributed to the young, vibrant, and talented B1A4 members. That said, how much do you know regarding each one of them?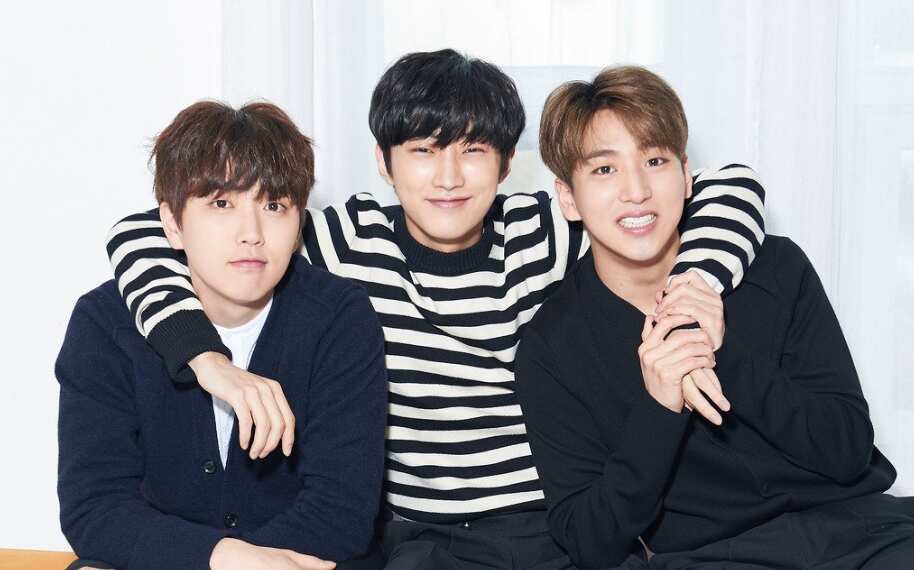 Initially, the group comprised five members, namely Jinyoung, CNU, Sandeul, Baro, and Gongchan. Unfortunately, on 16th November 2018, news hit the headlines about two of B1A4 members leaving the band. Baro and Jinyoung failed to renew their contracts, leaving the group with three members only.
B1A4 meaning
The name of the group has two meanings. First, the letters and numbers in the name stand for "Be the One, All For One." Second, they stand for the blood groups of the members. Four of the members have blood group type A while one of them is blood type B. Even after the two members left, the meaning still holds.
B1A4 members profile summary
Below is a comprehensive profile of the B1A4 members' birthdays, ages, real names, among many other critical facts;
1. CNU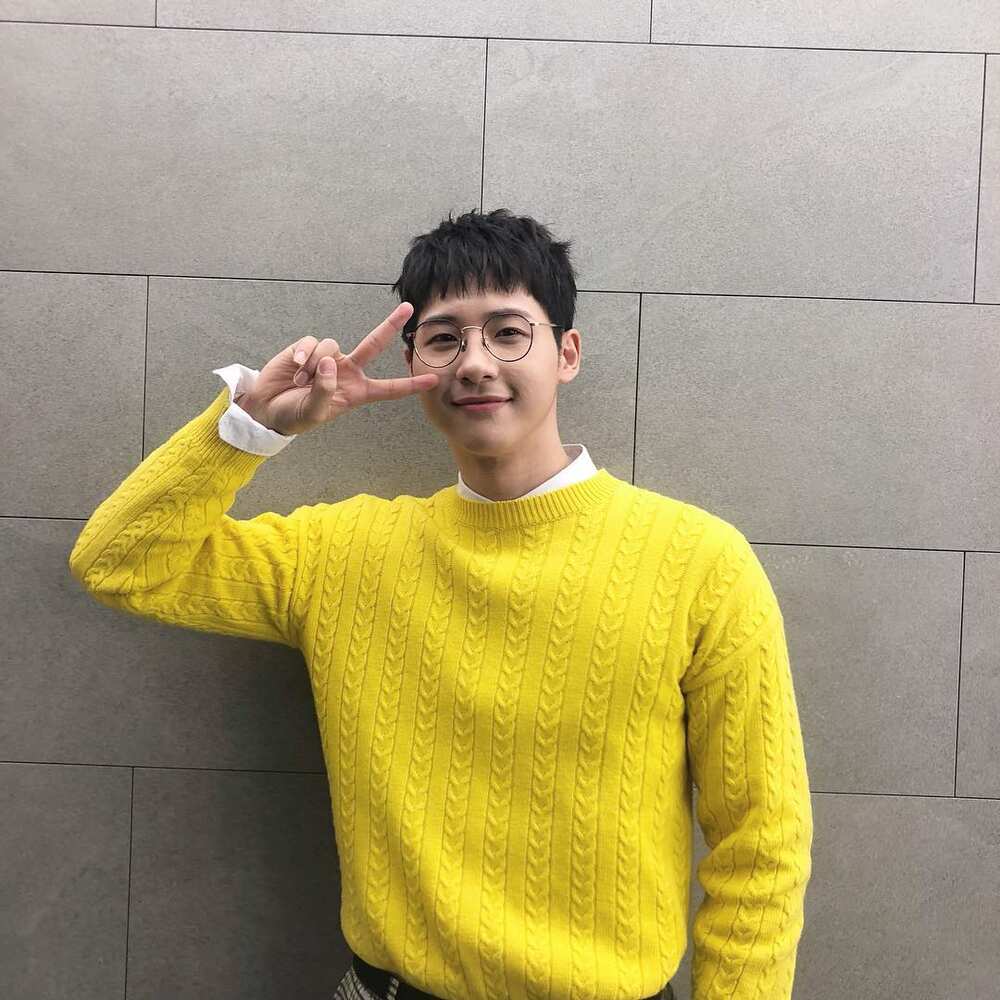 Real name: Shin Dong Woo
Date of birth: 16th June 1991
Place of birth: Seoul, South Korea
Zodiac sign: Gemini
Age: 28 years old
Position: Lead rapper, main dancer, lead vocalist
Height: 6'0"
Weight: 64 kg
Blood type: A
Nationality: Korean
Fun facts about CNU
He is the youngest in the family of two kids, a girl and a boy.
He schooled at Bongmyung High School based in Cheongju.
He joined the group as the last member in April 2011.
He is skilled in Taekwondo.
He has appeared in many television shows, such as 1000 Song Challenge, Match Up, Quiz to Change the World, and Sent From Heaven.
An ideal woman for him is one who is mature and motherly.
READ ALSO: NCT Dream: profile, members, debut, discography, fun facts
2. Sandeul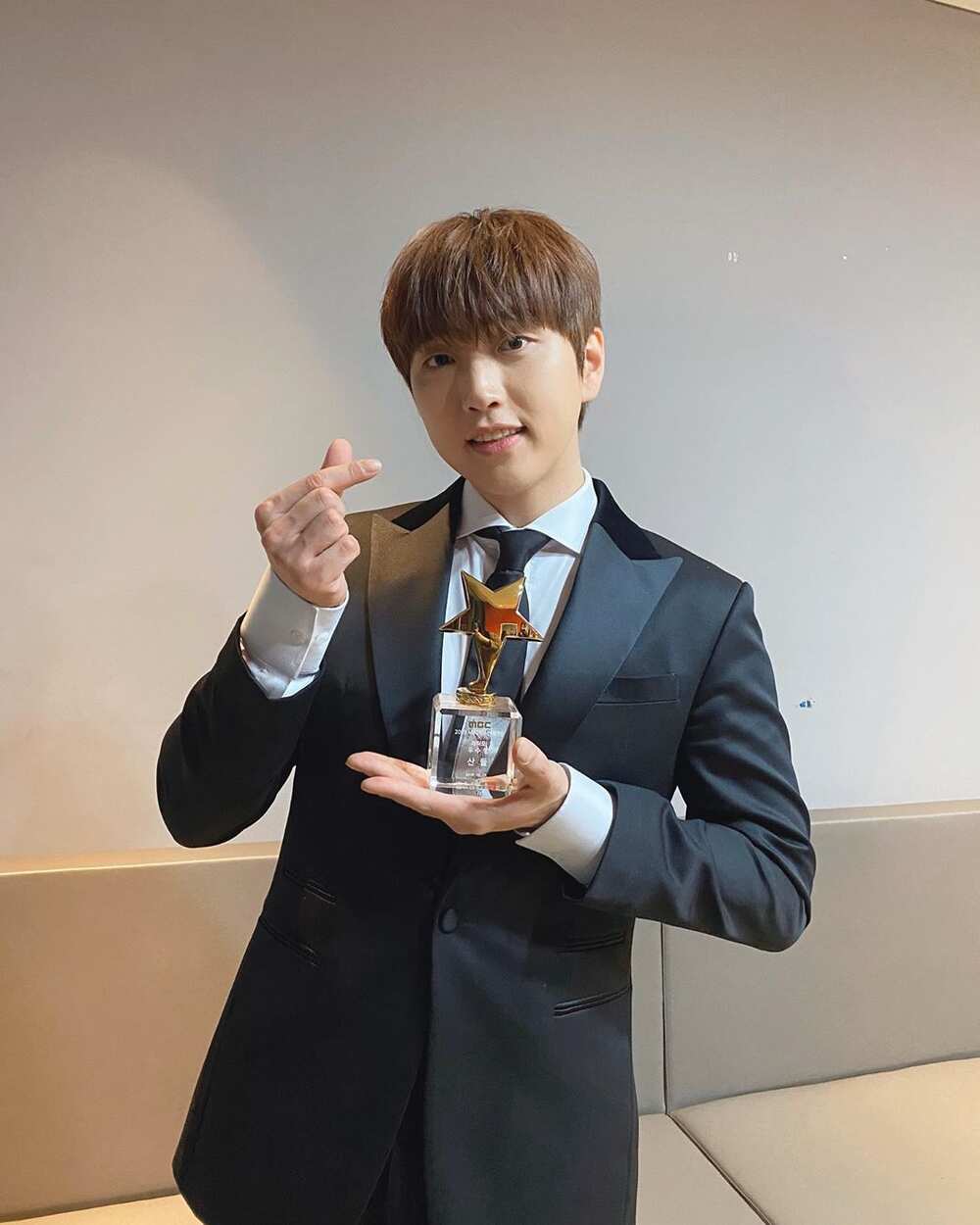 Real name: Lee Jung Hwan
Date of birth: 20th March 1992
Place of birth: Busan, South Korea
Zodiac sign: Pisces
Age: 27 years old
Position: Main vocalist
Height: 5'9"
Blood type: A
Nationality: Korean
Fun facts about Sandeul
Like CNU, he has an older sister.
He is so close to Gongchan. His laptop background picture is that of Gongchan.
He spends his leisure time swimming.
He made a magical appearance on JTBC's 2013 drama series Can't Take it Anymore.
He is a good cook.
Sandeul has the cutest smile.
He made a breakthrough as a solo in 2016 artist with a single titled Stay As You Are.
He is a social person. His other friends are Ken (VIXX), Sungjin of Day6, Jin of BTS, and Hani of the EXID.
Sandeul was the fourth member to join the B1A4 band.
3. Gongchan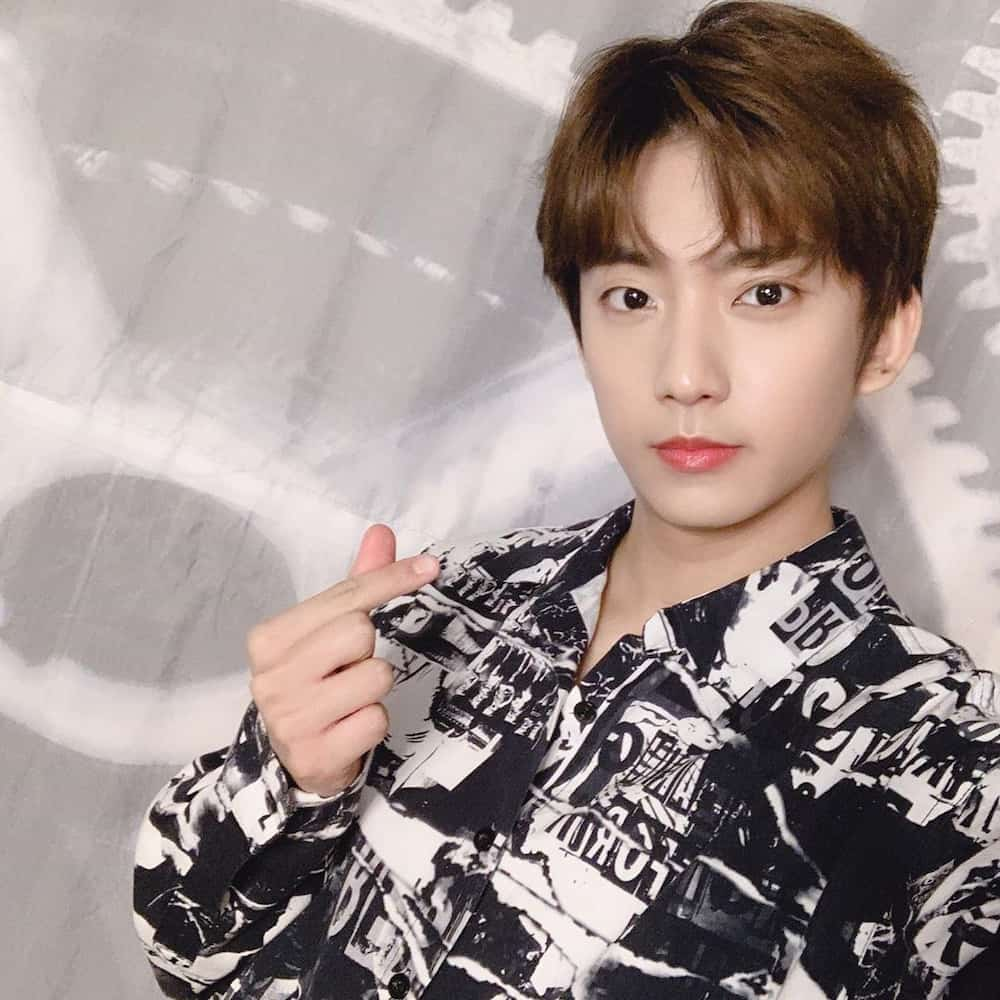 Real name: Gong Chan Shik
Date of birth: 14th August 1993
Place of birth: Jeollam Suncheon, South Korea
Zodiac sign: Leo
Age: 26 years old
Position: Face of the group, Vocalist, Lead dancer, maknae
Height: 5'11"
Blood type: A
Nationality: Korean
Fun facts about Gongchan
He is the firstborn in the family of two boys.
Unlike his peers, Gongchan is a mathematician.
WM Entertainment discovered Gongchan after winning the Eoljjang Challenge.
He is shy as compared to his group members.
He is mature.
He is the youngest of all in the band.
He is a student at Seoul School of Performing Arts.
Gongchan emceed at the 4th season of KBS alongside Kangin.
He is the only member who is left-handed in the group.
He was featured in Celebs Bromance movie alongside Hongbin.
He has never been a romantic relationship.
READ ALSO: SF9 members: profile, names, ages, songs, fun facts
Below are the profiles of the members that left the band in 2018.
4. Baro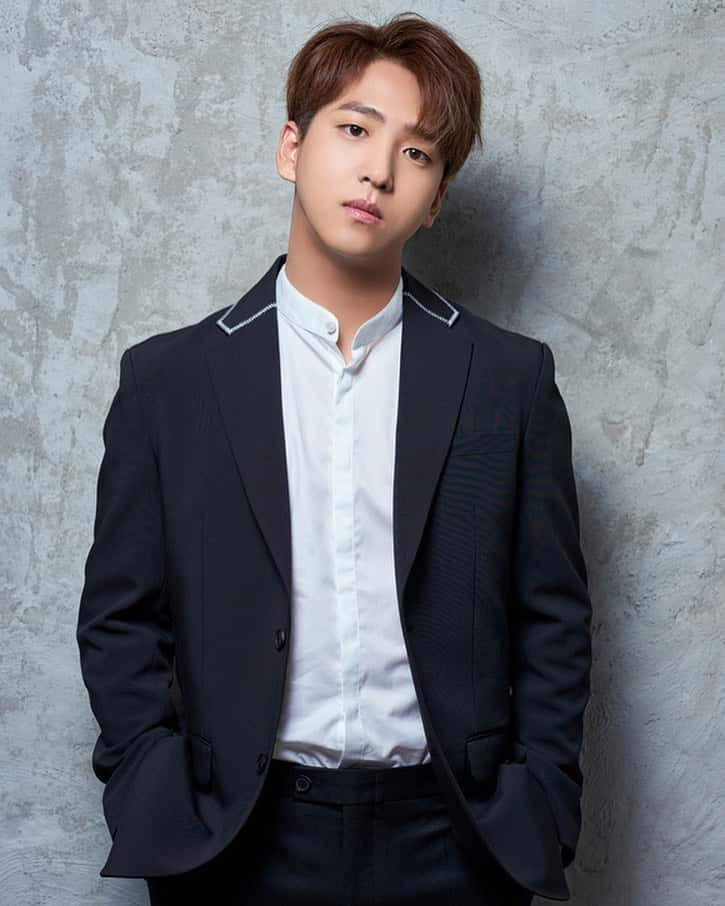 Real name: Cha Sun Woo
Date of birth: 5th September 1992
Place of birth: Gwangju, South Korea
Zodiac sign: Virgo
Age: 27 years old
Position: Not active
Height: 5'10"
Blood type: B
Nationality: Korean
Fun facts about Baro
He has a younger sister whose name is Cha Yoonji/I.
In 2017, his sister made a breakthrough as a soloist under WN Entertainment.
WN Entertainment discovered him through a photo posted by a friend on social media.
Height is amongst his greatest fears.
Baro was a lead rapper in the band.
Before leaving B1A4, he was equated to the vitamin of the band.
Often, Baro tries to act calm.
Like Gongchan, he is shy. Thus, he boosts his confidence by wearing a cap.
He has appeared in many television drama series, such as Reply 1994, Match Up, Angry Mom, The Master of Revenge, Close Your Eyes, among many others.
He was once signed by HODU&U Entertainment.
He has been in one romantic relationship, while in high school.
5. Jinyoung
Real name: Jung Jin Young
Date of birth: 18th November 1991
Place of birth: Cheongju, Chungcheongbukdo, South Korea
Zodiac sign: Scorpio
Age: 28 years old
Position: Not active
Height: 5'10"
Blood type: A
Nationality: Korean
Fun facts about Jinyoung
He is the last born in a family of two children.
He was like a father to the group.
Jinyoung has impeccable songwriting, acting, and singing skills.
He loves to cook and eat.
Similar to other members, he has appeared in a considerable number of acting projects, such as Miss Granny, If We Were a Season, My First Love, Love in the Moonlight, The Thousandth Man, and many more.
Jinyoung's love for his laptop is incomparable.
He is a friendly person; Henry of SJ-M is amongst his closest peers.
He is currently under LINK 8.
READ ALSO: IZONE members profile: name, age, birthday, height
B1A4 songs
B1A4 members Lonely song is among the group's tracks that have been performing exemplary. Also, apart from this track, the band has a track record of releasing seven EPs, seven studio albums, and four compilation albums since its formation. Below is a list of its outstanding tracks you might want to know;
Tired to Walk
What's Happening?
Beautiful Target
A Lie
Only learned bad things
O.K
Solo Day
Sweet Girl
Bling Girl
This Time Is Over
You Make Me a Fool
Amazing
Baby I'm Sorry
What Do You Want To Do
You
My Love
Chu Chu Chu
Are You Happy?
You Are My Baby
Smile
Rollin'
Only One
Wonderful Tonight
Road
A Glass of Water
Good Love
Because of You
Despite the challenges, B1A4 members have always remained steadfast in promoting both the Korean and Japanese music scene. Also, the boys are not only handsome, intelligent, and diligent, but also true to their course. Overall, we hope that this compilation has helped you to understand them much better than before.
READ ALSO: Day6 profile: members, names, facts, instagram
Source: KAMI.com.gh