2ne1 members profile: age, birthday, position, cars
If there is only one Korean girl group to be considered as the best, that is undoubtedly the famous 2ne1. This group catapulted the rise of K-pop not only in Korea but also internationally. Known for their great songs, impeccable performances, and even cool fashion sense, 2ne1 members' names have been the most celebrated one in the industry, even up to this day.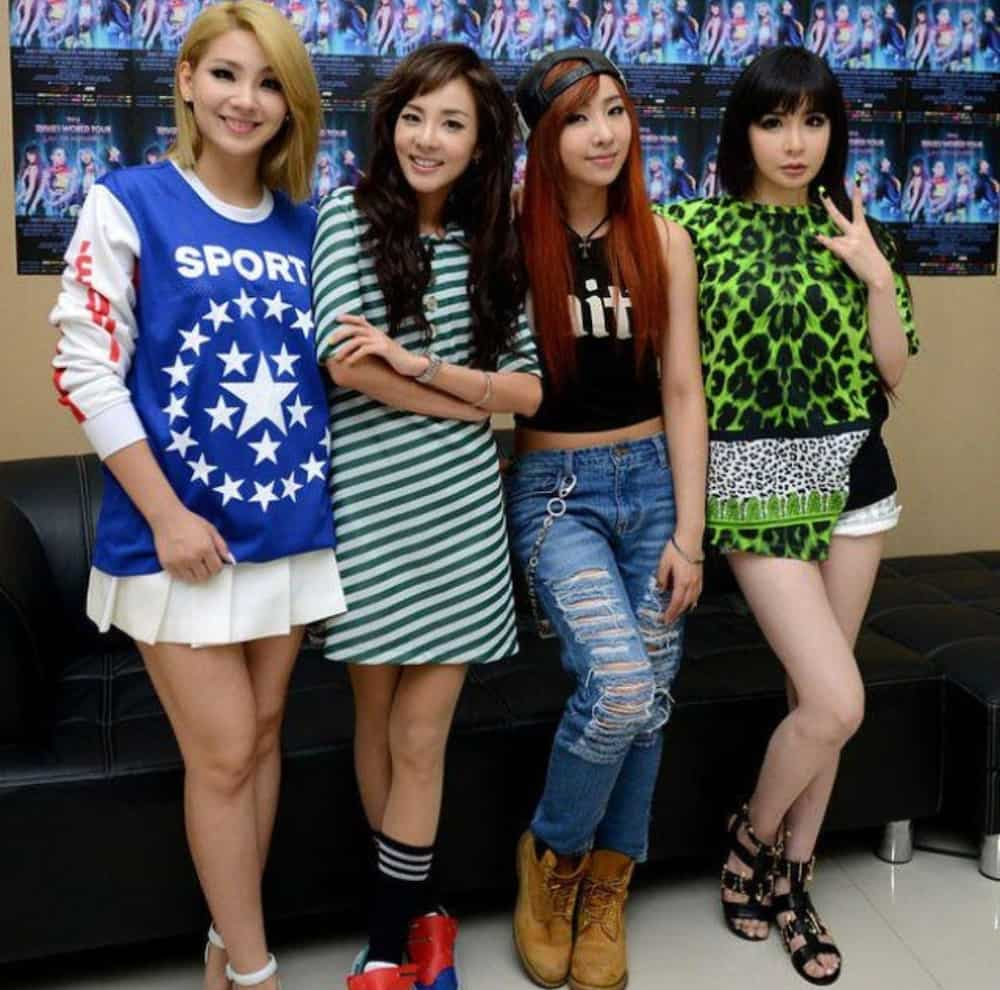 2ne1 was debuted in 2009 under the YG Entertainment. It consists of four members, Bom, CL, Dara, and Minzy. The group's name was initially 21. However, due to the discovery of a singer with the same name, the group was quickly renamed 2ne1. Are you interested to know more about each member?
2ne1 members profile summary
Below is everything you need to know about them – from 2ne1 members birthdays, height, weight and even blood type.
CL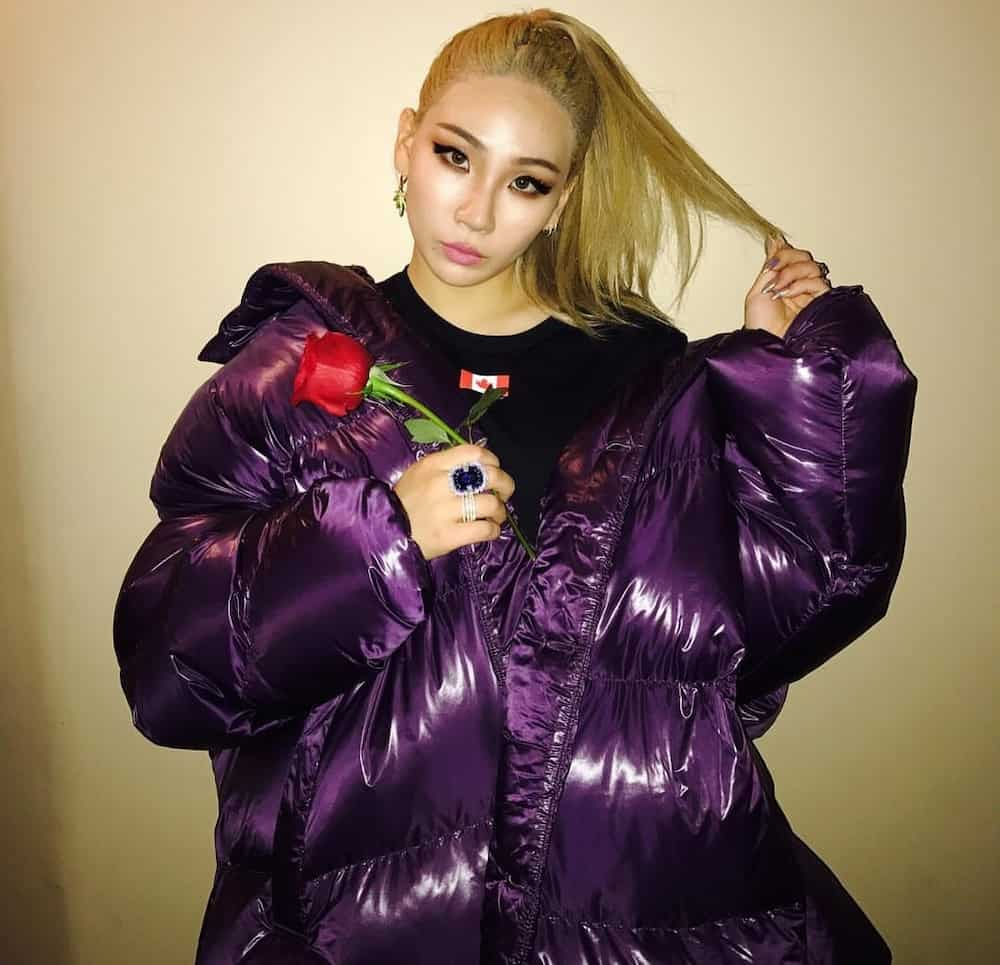 Name: Lee Chae-rin
Stage name: CL
Nickname: Cl-roo, Pig Rabbit
Birthday: February 26, 1991
Blood type: A
Height: 162 (5 feet 3 ½ inches)
Weight: 106 lbs.
Skills: Rap, dance, and song-writing
Facts about CL
She knows how to speak Korean, Japanese, English, and French.
She spent much of her early life in Japan and France.
She can dance ballet and jazz.
She dreamed of becoming a rapper.
She wrote rap lyrics to G-Dragon in the song" The Leaders ".
She considers herself as a clean-freak because she likes cleaning.
Her favorite colors are black, brown, and white.
She loves sleeping.
Bom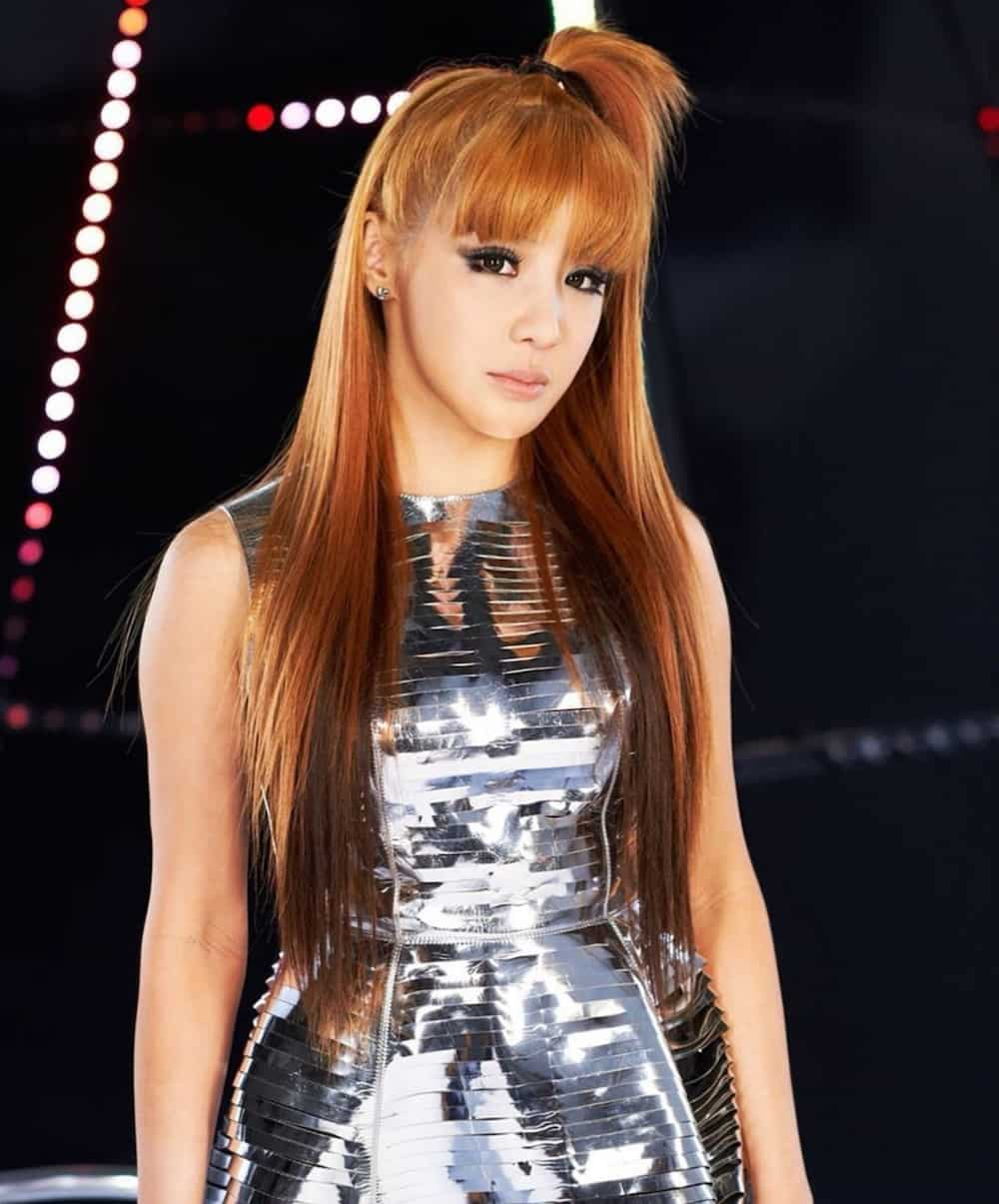 Name: Park Bom
Stage name: Bom
Nickname: Bbang Bom, Jenny Park, Bommie
Birthday: March 24, 1984
Blood type: AB
Height: 5 feet 5 inches
Weight: 115 lbs.
Skills: Singing, dancing, and playing instruments.
Facts about Bom
She has an older sister who is a cello star.
She knows how to play flute, piano, and cello.
She used to be a sleepwalker.
She has a 4D personality.
She has two dogs named Choco and Danchoo.
Her favorite colors are green, pink, and red.
She loves eating corn.
Dara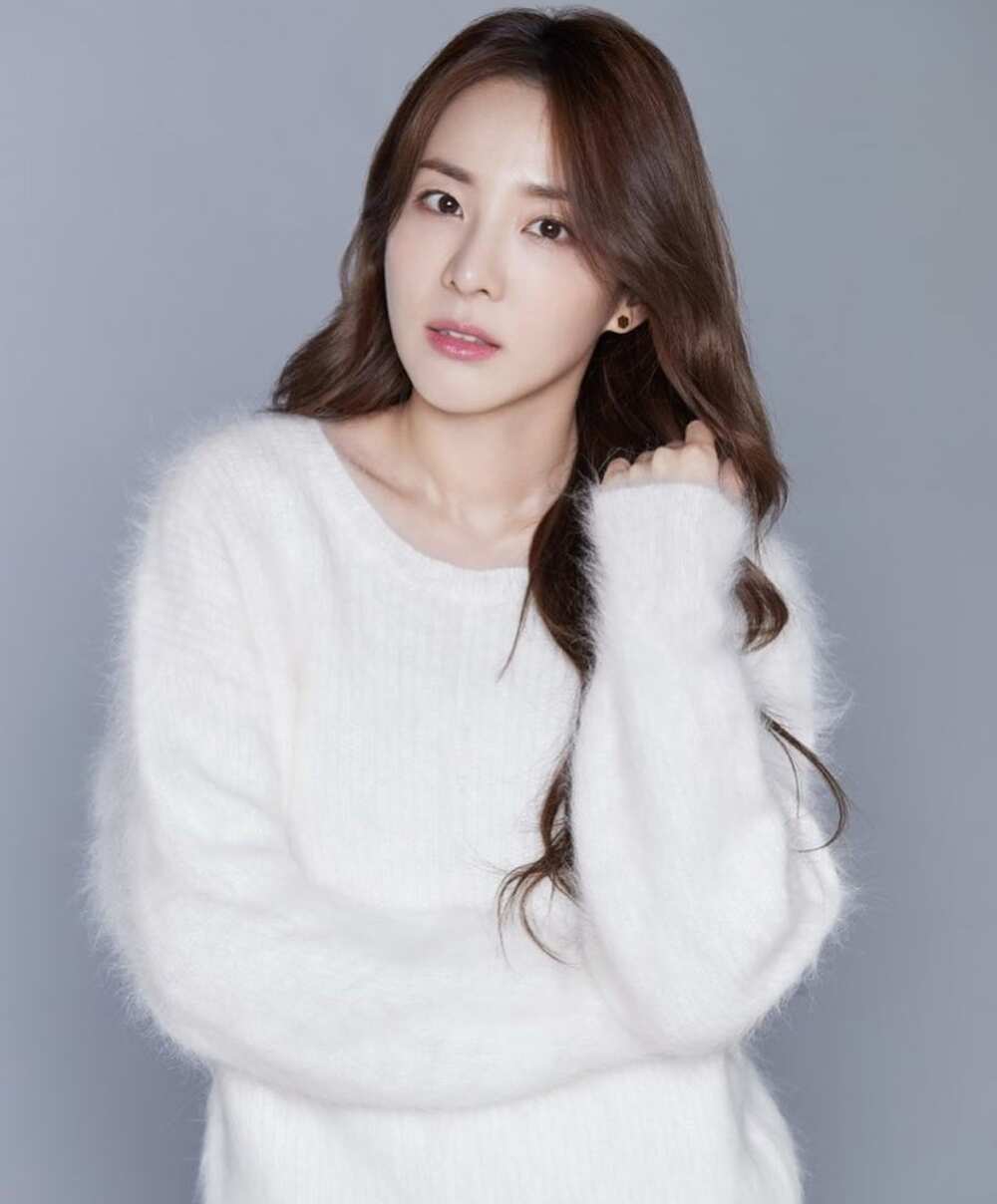 Name: Park Sandara
Stage name: Dara
Nickname: Sandy, Krung-krung
Birthday: November 12, 1984
Blood type: A
Height: 5 feet 3 ¾ inches
Weight: 104 lbs.
Skills: Dancing, singing, and acting.
Facts about Dara
She knows how to speak Korean, English, Tagalog, Chinese, and Japanese.
She moved to the Philippines in 1995 due to her father's business.
She has two siblings.
She joined the reality show "Star Circle Quest" (2004) in the Philippines and became famous.
She likes wearing street clothes.
She is excellent in Math and Physics.
Her favorite color is pink.
She has a birthmark on her right foot.
Minzy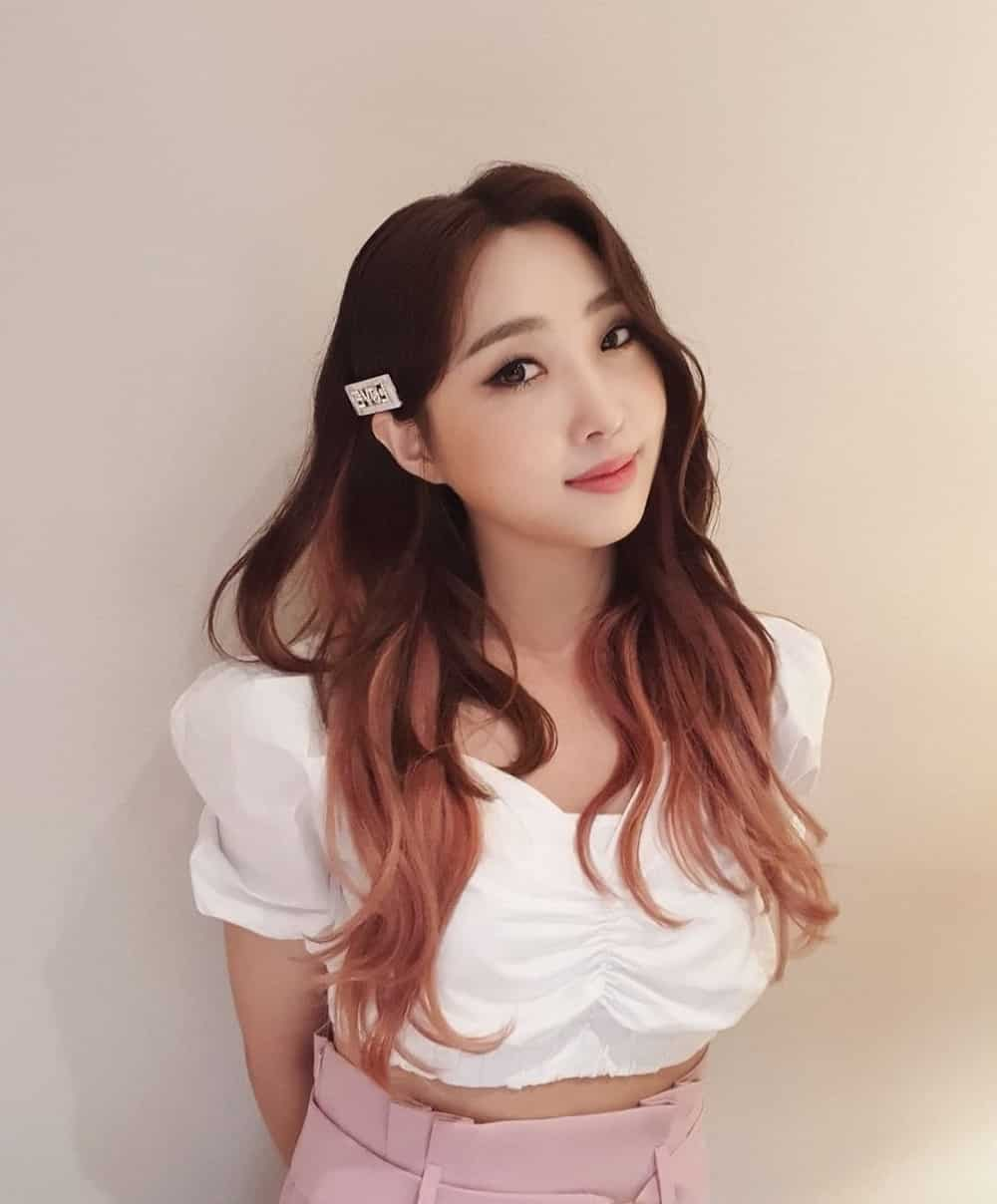 Name: Gong Minji
Stage name: Minzy
Nickname: Gong-Min
Birthday: January 18, 1994
Blood type: O
Height: 5 feet 3 ¾ inches
Weight: 108 lbs.
Skills: Dancing and rapping.
Facts about Minzy
She likes photography.
She has a Gundam collection.
She is the granddaughter of famous traditional dancer Gong Ok-jin.
She is a fan of Black Eyed Peas.
She knows how to speak Chinese, Japanese, and English.
Her favorite colors are red and pink.
Age
Since 2ne1 has been in the industry for years, many people ask how old the group's members are today. To answer that question, here is the list of 2ne1 members age from oldest to youngest;
Bom: 35 years old (2020)
Dara: 35 years old (2020)
CL: 28 years old (2020)
Minzy: 26 (2020)
Positions
The group is always known to give their fans the best performance every time they are on stage. They consistently play the parts assigned to them excellently.
Below are the 2ne1 members positions in the group;
CL: Leader, main rapper, lead dancer, lead vocalist, the face of the group
Bom: Main vocalist
Dara: Vocalist, sub rapper, visual
Minzy: Main dancer, lead vocalist, lead rapper, maknae
Career and discography
2ne1 members Lollipop song in 2009 was said to unofficially debut them as a group. They appeared in the song, alongside Bigbang (Korean boyband) to promote LG electronics. The song hit the top spot on various online charts.
In the same year, 2ne1 released its official debut single, Fire, wherein it contained elements of hip-hop and reggae. The group released two music video – a street version and a space version, and both have over one million views in 24 hours. The song became a commercial hit not just in Korea but also in different countries as well.
In the same year of their debut, the group released its first eponymous extended play called 2ne1 which made them famous. Their final single, I Don't Care was released simultaneously alongside their first eponymous extended play. The song became the most downloaded song of that month (when it was released) and was named as the Song of the Year of at the Mnet Asian Music Awards.
The group also has a successful career in Japan. They made and released Japanese versions of their songs such as Nolza, Collection, and Crush.
2ne1 was considered one of the most successful and popular girl groups in South Korea. They have sold 66.5 million records, and because of this, they were regarded as one of the best-selling girl groups of all time.
Unfortunately, after the group's long-term break, Minzy chose to leave the group in 2016. A few months after that, the rest of the group disbanded. Although the group was already apart, their final single Goodbye was still released on January 2017.
Before the group's disbandment, 2ne1 was able to create songs that forever changed the world of K-pop. Below are some of their iconic songs;
Try to Follow Me
Lonely
Don't Stop the Music
Can't Nobody
I Am the Best
Come Back Home
Gotta Be You
Scream
I Love You
READ ALSO: GFRIEND members profile: name, age, height, facts
Net worth and cars
Due to the group's successful career, fans could not help but wonder how much is 2ne1 members net worth. According to Showbiz Korea, their net worth is as follows:
Bom: 20 million dollars (estimated)
CL: 10 million dollars (estimated)
Dara: 13 million dollars (estimated)
Minzy: exact net worth has not disclosed yet
Besides luxury bags and branded clothes, the girls can also afford even the most expensive cars based solely on their net worth. Dara, for example, owns a white Land Rover Range Rover. The car's estimated price is from $88,000 to $100,000. On the other hand, CL owns a bright and bold yellow Hummer H2, with an estimated cost of $62,000 to $63,000.
Sadly, other 2ne1 members cars information were not revealed to the public.
Latest update: Where are the 2ne1 members now?
Everybody is wondering, where are 2ne1 now? Since their last goodbye in 2017, fans haven't seen the members together. An unexpected thing happened in 2019, when 2NE1 members Dara, CL, Minzy, and Bom reunited to mark the 10th anniversary as a group.
The members of the legendary K-Pop group simultaneously went on a surprise IG live session to celebrate on social media. Their fans, the Blackjacks, became emotional as everyone has been waiting for that moment.
Right now, each member is pursuing their careers. To be updated about their personal lives, you can follow them on their Instagram accounts listed below.
CL: @chaelincl
Bom: @newharoobompark
Dara: @daraxxi
Minzy: @_minzy_mz
The group might have disbanded, but their music has already been written in the history of K-pop. And no matter what happens, 2ne1 members will always be legendary.
READ ALSO: Momoland members profile: full names, height, age, latest news
Source: KAMI.com.gh