JBJ profile: members, debut, disband, Instagram, fun facts
Naturally, art tends to blend societies, and South Korea is not an exception. One of the most dominating elements of art in this country is Kpop music led by bands such as JBJ. It has come out to showcase its craft in numerous occasions. Its profile might help you to discover various facts about the members not known by many.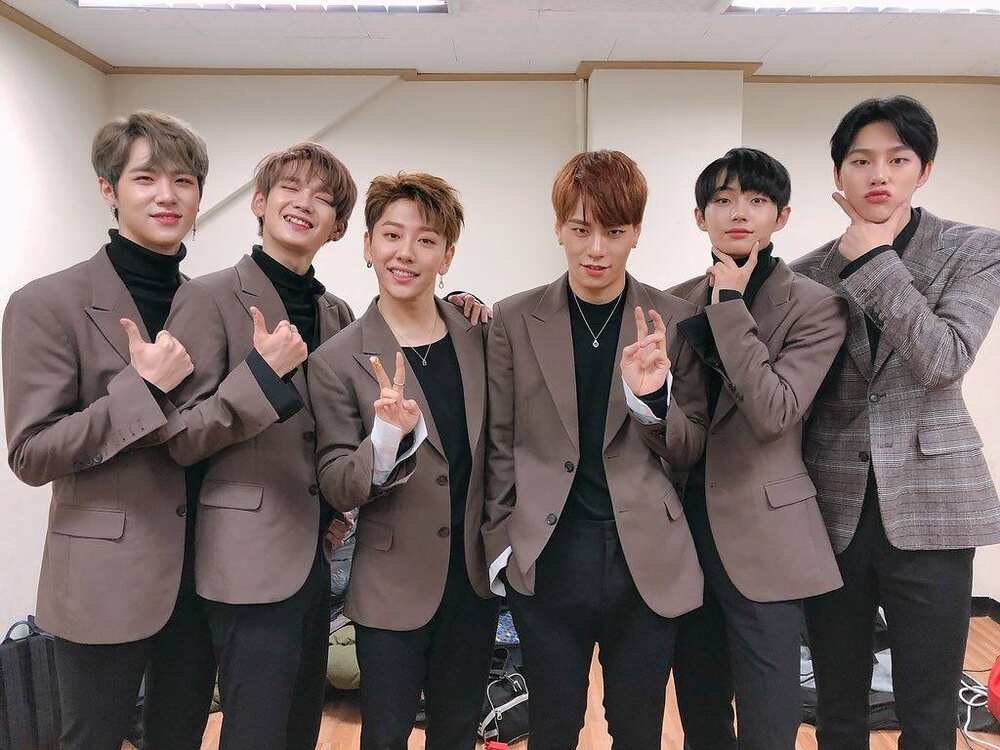 JBJ was one of the most influential Kpop groups in South Korea before its disbandment on 30th April 2018. The group comprises of six boys, namely Dong Han, Takada, Sang-Gyun, Yong-Guk, Hyun Bin, andTae-Hyun.
JBJ debut
They made their debut on October 18, 2017 with their mini album titled Fantasy.
JBJ members profile summary
How much do you know about JBJ members? Well, we explore critical facts about them including their birthdays, real names, likes, dislikes, among many other fun facts.
1. Dong Han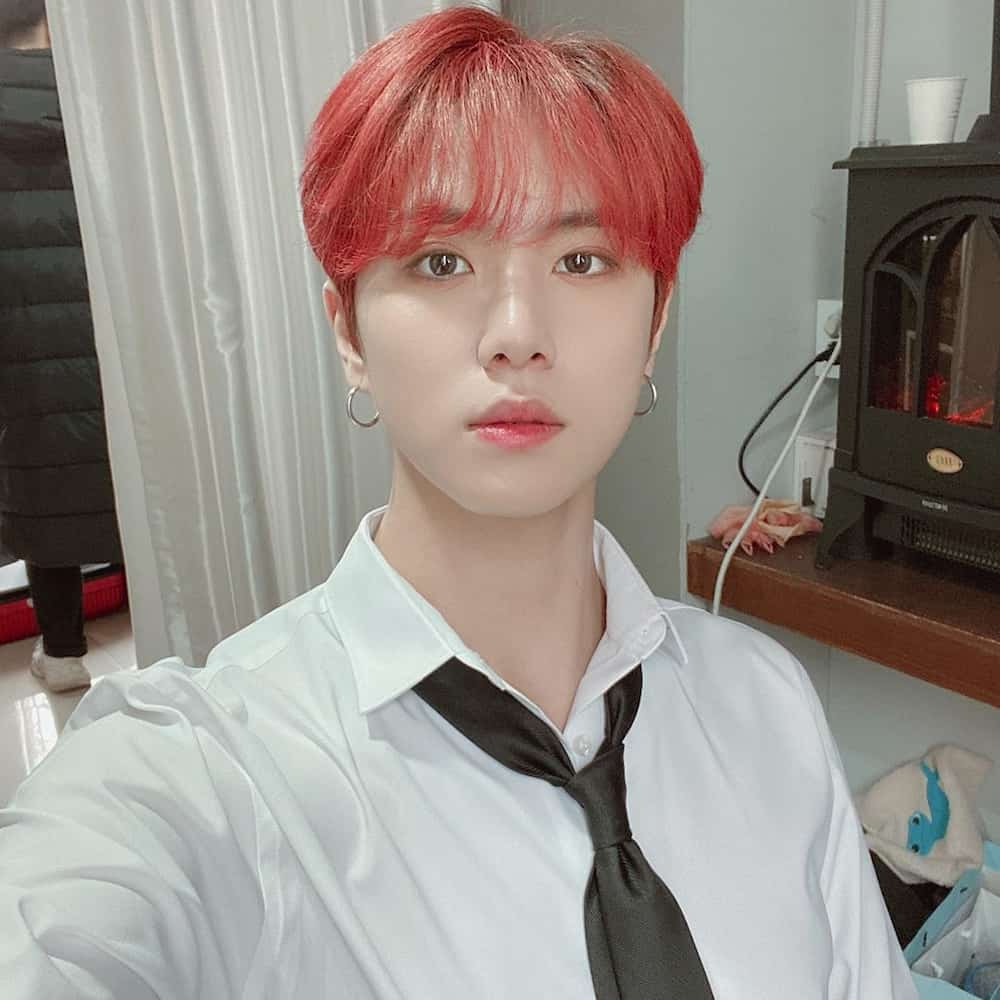 Name: Kim Dong Han
Stage name: Dong Han
Height: 5'11"
Weight: 149 lbs
Birthday: 3rd July 1998
Place of birth: Daegu, South Korea
Zodiac sign: Cancer
Blood type: O
Instagram: @don9_han
Facts about Dong Han
He has an older brother called Donggeun. He is twelve years older.
He loves watching movies, drama, and performances.
He has mastered different martial arts techniques, including aikido and hapkido.
Dong Han was part of two dance teams previously, DOB and The Face.
He had to train for 18 months before joining Produce 101 season 2. However, he was eliminated on episode 10.
He is athletic and loves bowling, tennis, soccer, basketball, and swimming.
He does not take spicy food and does not like disturbances while eating.
He is a fan of dogs.
His favorite songs are Night Call and Sunset.
2. Kenta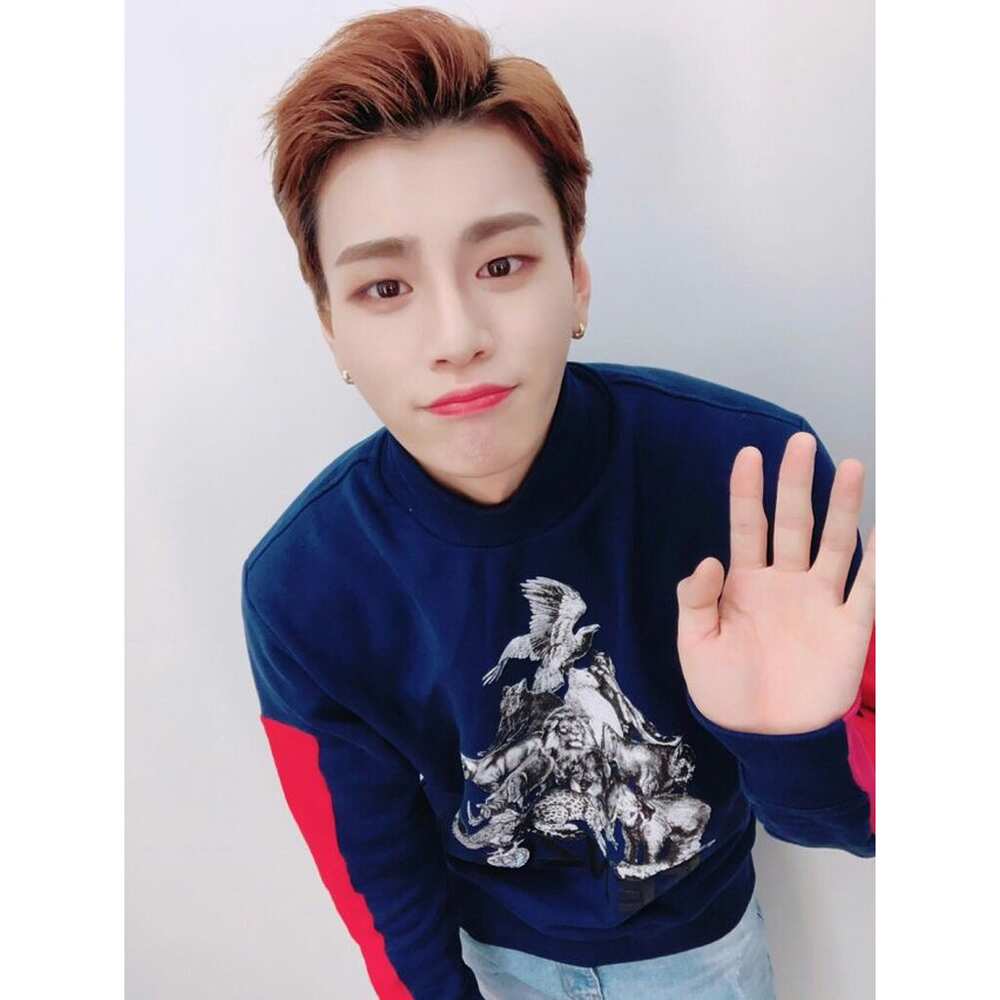 Name: Takada Kenta
Stage name: Kenta
Height: 5'8″
Weight: 56 kg
Birthday: 10th January 1995
Place of birth: Japan
Zodiac sign: Capricorn
Blood type: B
Instagram: @rkm0855
Facts about Kenta
Kenta JBJ produced three albums and three singles with the band.
Star Road Entertainment and iFave Entertainment represent him.
Kenta, alongside his friend Kim Sanggyun, starred in the web drama, Barefoot Diva.
He is currently under the band, JBJ95, alongside Kim Sanggyun.
He is active on social media platforms, and you can find him on Facebook, V Live, Instagram, and Twitter.
He takes a run whenever he feels anxious or stressed.
JBJ in Manila meeting was among his joyful moments with fans.
He has a Korean proverb book to improve his language.
READ ALSO: EXID members profile: Names, age, bios, who left
3. Kim Sang-Gyun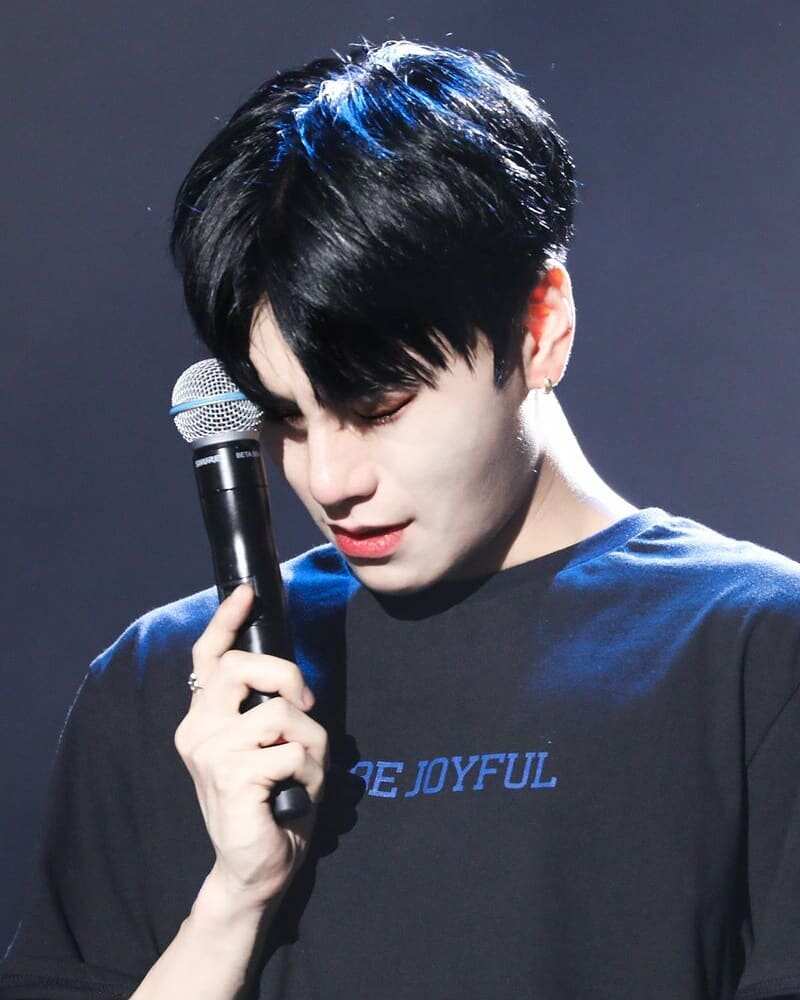 Name: Kim Sang Gyun
Stage name: A-Tom
Height: 5'10"
Weight: 55 kg
Birthday: 23rd May 1995
Place of birth: Gwangju, South Korea
Zodiac sign: Gemini
Blood type: O
Instagram: @8eomatom
Facts about Kim Sang-Gyun
He has been active in music since 2003 when he signed up for Topp Dogg (now Xeno-T).
He was a contestant on Show Me the Money 5 in 2016.
He has appeared on various movies and dramas, including Tofu Personified, I Wanna Hear Your Song, and 2015 Dream Concert.
He has appeared on various TV shows.
He played a central role in JBJ the Moment song release.
4. Kim Yongguk
Name: Jin Longguo
Stage name: Longguo / Yongguk
Height: 5'9″
Weight: 57 kgs
Birthday: 2nd March 1996
Place of birth: Helong, Jilin, China
Zodiac sign: Pisces
Blood type: A
Instagram: @catsgoesmeow_
Facts about Kim Yongguk
He is a former member of the duo, Longguo & Shihyun.
Yongguk JBJ is relatively fluent in English.
Some of his nicknames include Kol-Guk and Yong-Tang-Mong.
He is a fan of cats and has two, Rcy and Tolbi.
He has a remarkable sense of fashion.
He was in the midst of a controversy when his Instagram account was hacked. However, he apologized for the embarrassment caused.
He likes science fiction and horror movies.
5. Kwon Hyun Bin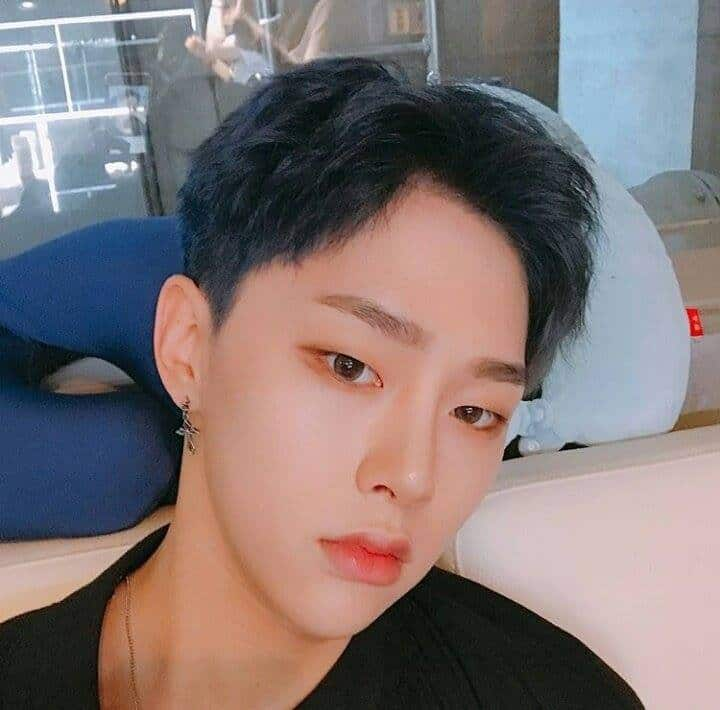 Name: Kwon Hyun Bin
Stage name: Hyunbin
Height: 6'2"
Weight: 66 kg
Birthday: 4th March 1997
Place of birth: Seoul, South Africa
Zodiac sign: Pisces
Blood type: B
Instagram: @komurola
Facts about Kwon Hyun Bin
He studied at the Seokyeong University.
Hyunbin JBJ member is also an athlete.
He was a participant in Mnet's Produce 101 Season 2
He plays a role in Temporary Idols.
He looks forward to establishing his brand.
He debuted as a soloist in 2019, releasing a single called Genie.
6. Roe Tae-Hyun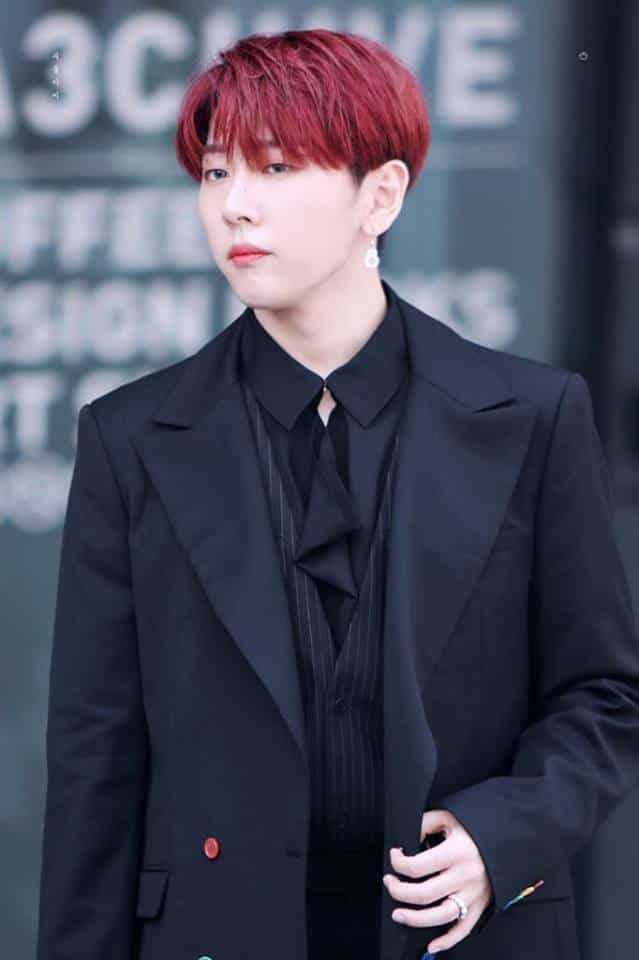 Name: Roe Tae-Hyun
Stage name: Taehyun
Height: 5'6″
Weight: 55 kgs
Birthday: 15th October 1993
Place of birth: Seoul, South Korea
Zodiac sign: Libra
Blood type: A
Instagram: @roh_taehyun
Facts about Roe Tae-Hyun
He is a member of Hotshot.
He released his debut solo on the 24th of January 2019, Birthday.
He is under the record label Star Crew.
Roe wears many hats as he is a singer, rapper, model, and dancer.
Choreography is one of his masteries.
He uses the stage name Kid Monster and has maintained it since 2010.
Hye loves watching movies.
He went to Korean Art School.
He has one sibling, a sister.
Other facts about the band
Below are other facts about Joyful, which is JBJ fandom name:
JBJ official accounts
Facebook: JBJofficial787
JBJ Twitter: jbjofficial787
Instagram: @JBJofficial787
JBJ disband
Even after JBJ album release in 2017, the group promoters went ahead to disband it in the following year. The disband happened on 4th of April 2018. Each member was then required to start promoting on their own.
Whereas the JBJ Kpop group enjoyed great strides in the music industry, it had to break in the long run. Each member of the band had to start relying on themselves and even promote their trade. However, so far, their careers are taking off.
READ ALSO: Sistar members profile: Names, age, position, height
Source: KAMI.com.gh