Dreamcatcher profile: members, songs, debut, in Manila
Dreamcatcher is a South Korean K-pop girl band. It was formed by Happy Face Entertainment in 2014. Currently, its songs are among the most-played in social places. Also, the band has gorgeous members whose talents has enabled them to shine in the music industry. Dreamcatcher profile may help you to learn more exciting facts about the young ladies and the band itself.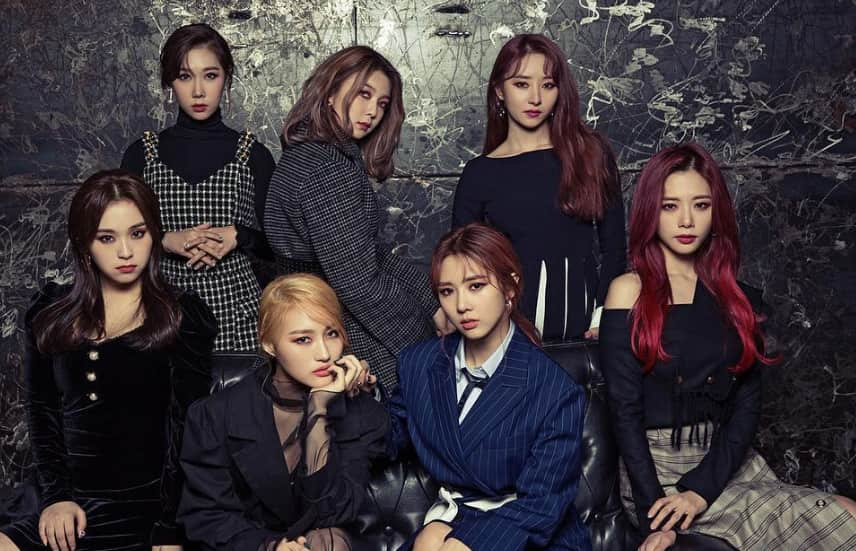 This band prides itself on some of the most exciting singers, namely Jiu, Sua, Siyeon, Handoog, Dami, Gahyeon, and Yoohyeon. It is primarily inspired by rock and metal. Would you not appreciate familiarizing yourself with some of their most intricate details? Well, we explore some of the least known details about them.
The origin of Dreamcatcher
The group was previously known as MINX. It changed its name on the 9th of August, 2014. It is during this time that they made their first official performance. They debuted with two singles namely Action and Why Did you Come to My Home.
Dreamcatcher meaning
The group's name means together forever.
Dreamcatcher debut
The band officially debuted on 13th January 2017. This was immediately after they re-branded. They first EP was titled Prequel. Also, Dreamcatcher fandom name is InSomnia.
Dreamcatcher members profile summary
Here is a breakdown of the profiles of each member:
1. Jiu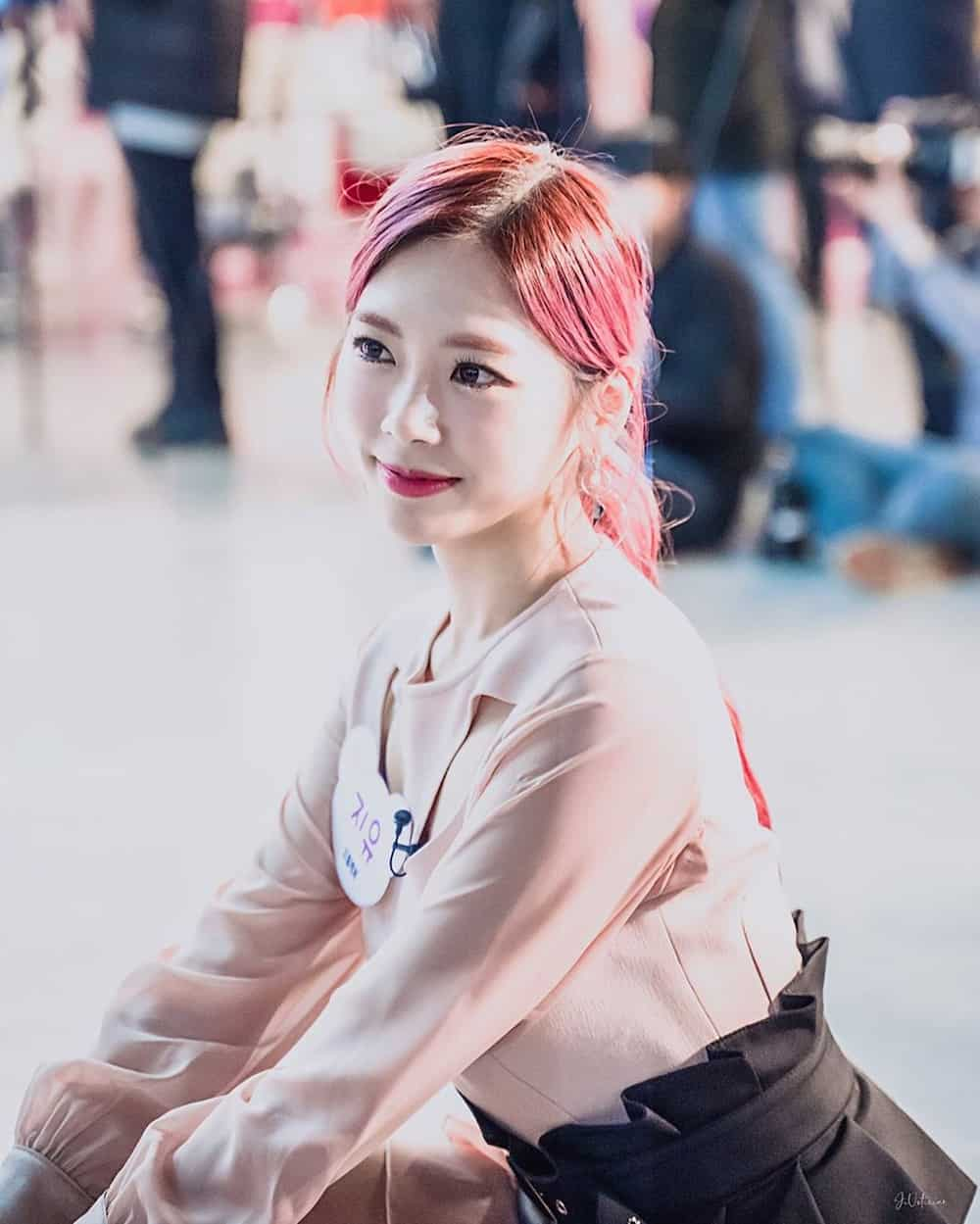 Name: Kim Min-Ji
Stage name: Jiu
English name: Lily
Birthday: 17th May 1994
Zodiac sign: Taurus
Blood type: B
Weight: 108lbs
Height: 5 ft 6 inches
position: Lead vocalist, lead dancer, visuals, and bandleader
Fun facts about Jiu
Her nickname is Pink Princess.
She was born in Daejon, South Korea.
Besides having cute expressions, she can do expressive acting with her face.
She participated in the YG Show, MIXNINE but had to leave because of schedule conflicts.
She is a fan of aerobics and even long baths, especially when she wants to relieve tension.
She prides herself on a carefree attitude.
READ ALSO: EXID members profile: Names, age, bios, who left
2. Sua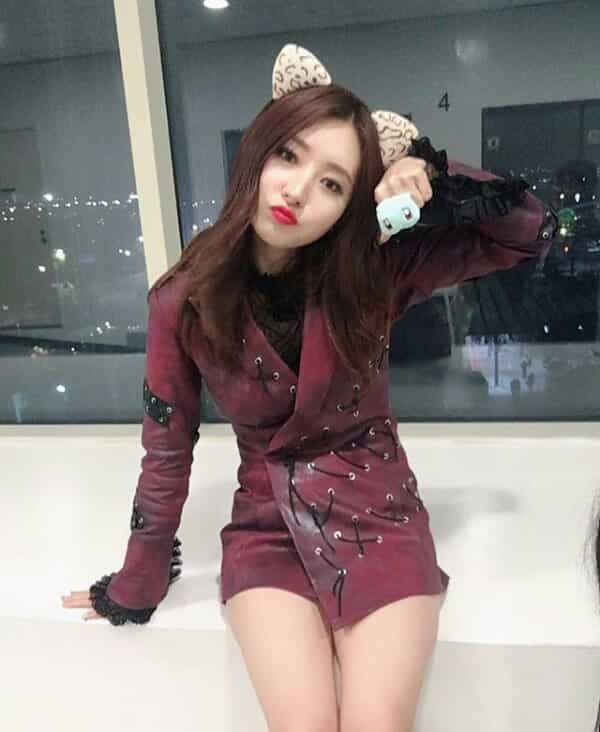 Name: Kim Bo Ra
Stage name: Sua
English name: Alice
Birthday: 10th August 1994
Zodiac sign: Leo
Blood type: O
Weight: 108 lbs
Height: 5 ft, 3.75 inches
Role: Lead rapper, main dancer, vocalist
Fun facts about Sua
Born in Changwon, South Korea.
She has an older brother.
Was a participant in the B-Girl competition.
She prides on a cool personality.
She excels at creating choreographies and even fixing things.
Can learn dancing routines fast, and always willing to help others master them.
Dreamcatcher Sua profile states she loves watching drama and drawing.
She is attracted to witty and sexy men, those that like her more than she does.
READ ALSO: EXID members profile: Names, age, bios, who left
3. Siyeon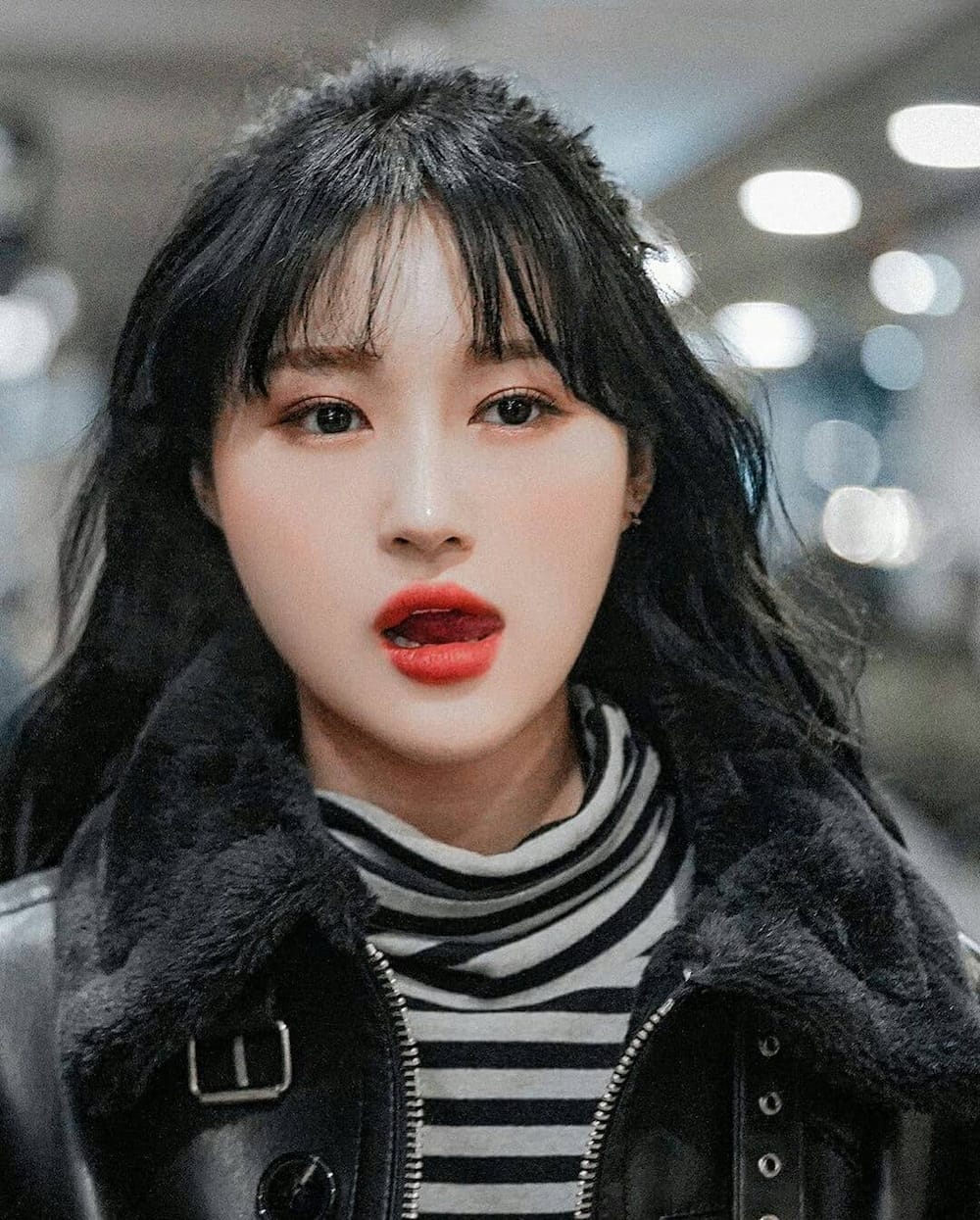 Name: Lee Si-Yeon
Stage name: Siyeon
English name: Monica
Birthday: 1st October 1995
Zodiac sign: Libra
Blood type: A
Weight: 108 lbs
Height: 5ft 7 inches
Role: Main vocalist
Fun facts about Siyeon
Siyeon dreamcatcher has an older sister.
She can make various voice impressions, including Pikachu, Psyduck, and Squirtle.
She was a participant in the YG show, MIXNINE, but had to leave early.
She did a duet with Won Joon for the K-drama Love and Secret OST.
She prefers men who have sense, can connect, and communicate with her.
Siyeon dreamcatcher profile shows she is a fan of Avenger.
Blue is her favorite color.
4. Handong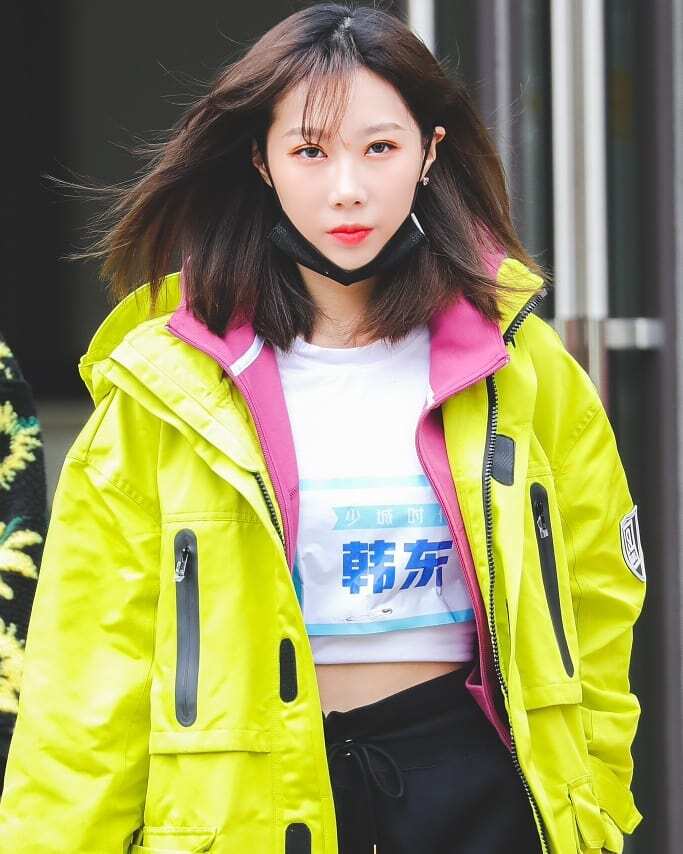 Name: Han Dong
Stage name: Handong
English name: Della
Birthday: 26th March 1996
Zodiac sign: Aries
Blood type: O
Weight: 108 Lbs
Height: 5 ft, 5 inches
Role: vocalist
Fun facts about Handong
Yoohyeon calls her Dongdong.
She appeared in musicals during high school.
Despite sneezing after eating chocolate, she likes it.
She is relatively shy despite being a Dreamcatcher kpop star.
She would have been a flight attendant if she did not join music.
Shares a room in the dorm with Gahyeon.
She is currently filming for Idol Producer.
Her ideal type is a kind person with a great personality.
5. Dami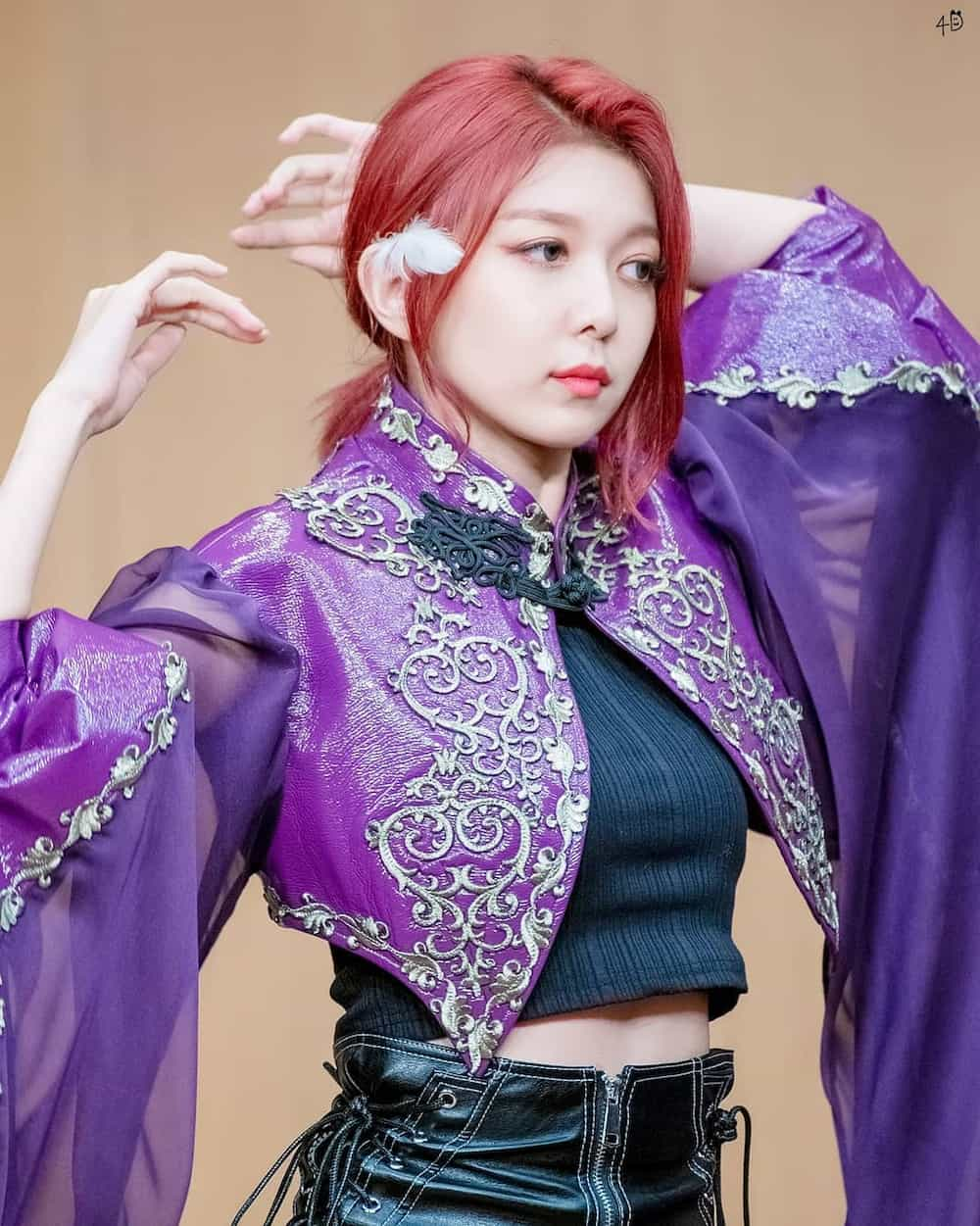 Name: Lee Yu-Bin
Stage name: Dami
English name: Emma
Birthday: 7th March 1997
Zodiac sign: Pisces
Blood type: A
Weight: 97 lbs
Height: 5 ft 4 inches
Role: Lead rapper, dancer, vocalist
Fun facts about Dami
She loves animals and dreams of being a breeder. She also wants to keep a pet bear in the future.
She is a fan of animes.
She can make voice impressions, especially chirping sounds.
Dami loves reading books.
She has an older brother in the military.
Her ideal type is anyone she can learn from.
6. Gahyeon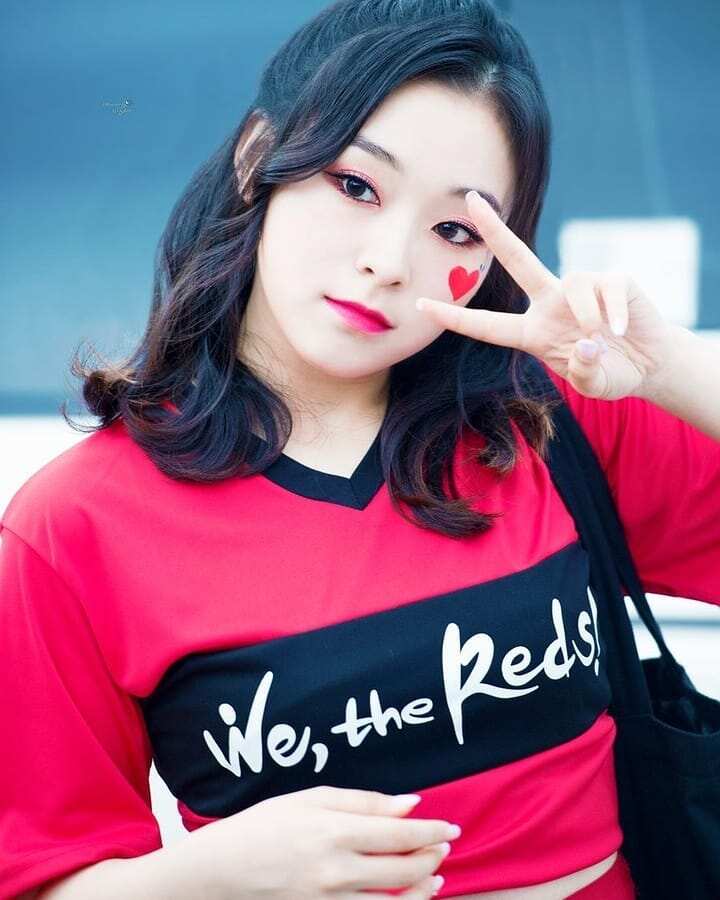 Name: Lee Ga-Hyeon
Stage name: Gahyeon
English name: Lucy
Birthday: 3rd February 1999
Zodiac sign: Aquarius
Blood type: AB
Weight: 108 Lbs
Height: 5 ft, 3 inches
Role: Vocalist, Maknae, rapper
Fun facts about Gahyeon
She studied in the Philippines for a short time.
She was a honors student for three years.
She is excellent at math and making seaweed soup.
She was not a member of the MINX group but is a Dreamcatcher profile Kpop star.
7. Yoohyeon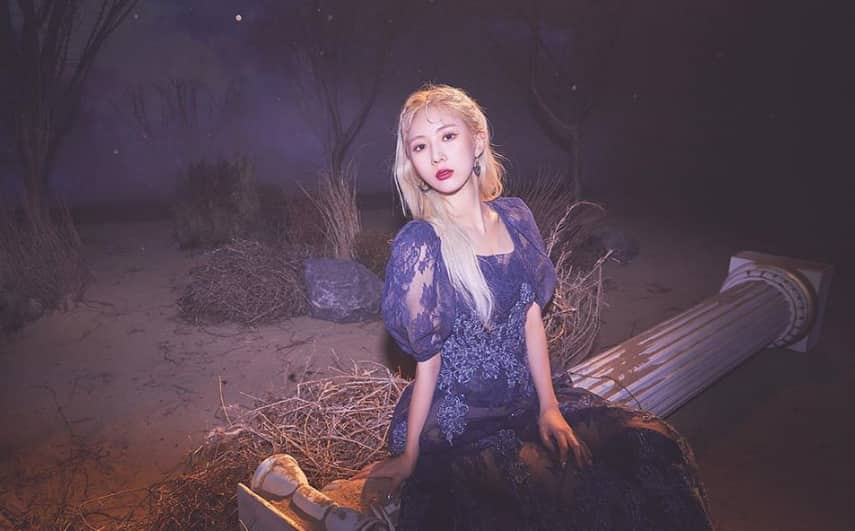 Name: Kim Yoo-Hyeon
Stage name: Yoohyeon
English name: Rachel
Birthday: 7th January 1997
Zodiac sign: Capricorn
Blood type: O
Weight: 108 lbs
Height: 5 ft 7 inches
Role: Lead vocalist
Fun facts about Yoohyeon
She has a younger brother.
When nervous, her teeth become itchy.
Dreamcatcher Yoohyeon plays the guitar and video games.
She knows a little German and Mandarin.
She seems to be the most forgetful member of the band.
Has astigmatism and nearsightedness.
She made her debut as a runway model.
Dreamcatcher songs
The band has produced various albums with some of the best Kpop songs. Their most famous songs include:
Déjà Vu
Goodnight
Chase Me
Fly High
PIRI
Feel free to explore their YouTube page for more of their refreshing vibes.
Discography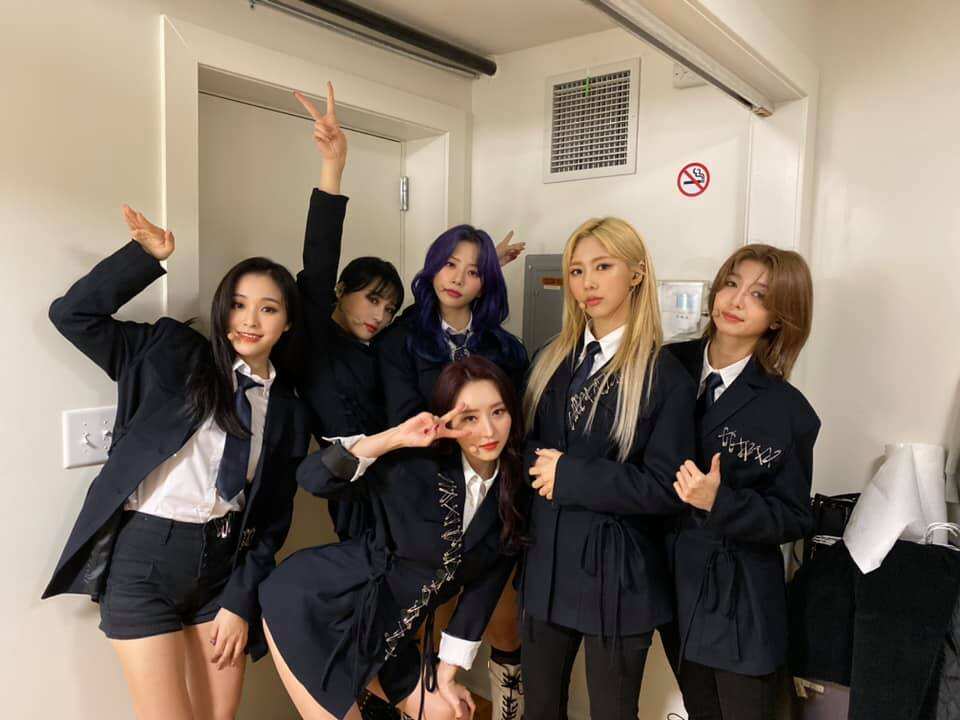 Perhaps you would also want to familiarize yourself with the Dreamcatcher discography. Well, you will find six albums to their name. They include:
Prequel
Nightmare- Escape the Era
Alone in the City
The End of the Nightmare
The Beginning of the End
Raid of Dream
Note: The latest Dreamcatcher album is known as The End of the Nightmare.
Tours
How about their tours? The group has made various tours across Asia. Any chances of Dreamcatcher in Manila? It happened once in 2019 for the first time. However, they promised their fans to go back much sooner.
Being familiar with the Dreamcatcher profile is a sure way of getting closer to your favorite Kpop stars. While we have taken a look at some of the essential aspects, this analysis may not be exhaustive. However, we endeavor to keep updating the information.
READ ALSO: Sistar members profile: Names, age, position, height
Source: KAMI.com.gh