NCT Dream: profile, members, debut, discography, fun facts
Boy bands have become quite popular in South Korea's musical scene. However, the distinguishing factor of one band from another is its group members. If you are an avid fan of K-pop, teen pop, hip hop, and funk, you must have heard about NCT Dream. Not only are the members of this group talented, but they are good-looking.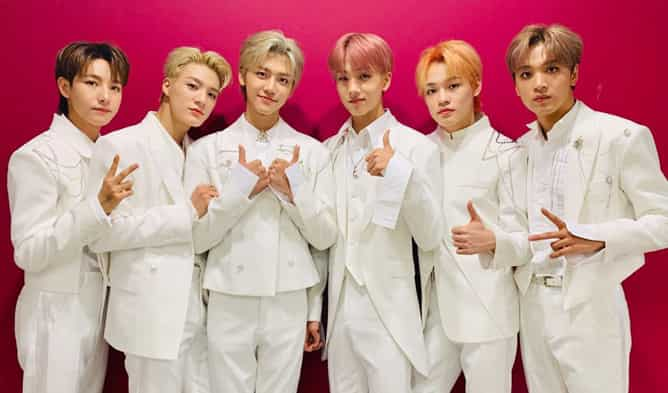 NCT Dream is the third sub-unit of the NCT South Korean boy group. Once a member reaches the Korean age of 20, they graduate from the unit. Currently, it is comprised of six members: Renjun, Jeno, Henchan, Jaemin, Chenle, and Jisung. NCT Dream Mark is a former member of the group who graduated on December 31, 2018. Read on and get to know more about your favorite member of the group.
NCT Dream members profile
Here are the names of NCT Dream members and other fun facts about them;
NCT Dream Renjun
Birth name: Huang Ren Jun
Position: Lead dancer, main vocalist
Blood type: O
Zodiac sign: Aries
Fun facts about Renjun
He was born in Jilin, China.
Hot pot with beef is his favorite food.
He has been practicing contemporary dance and ballet.
Jeno
Birth name: Lee Je No
Position: Lead rapper, vocalist, lead dancer
Blood type: A
Zodiac sign: Taurus
Interesting facts about NCT Dream Jeno
Jeno was born in Incheon, South Korea.
His favorite color is blue.
Jeno said that he hates math the most.
Haechan
Birth name: Lee Dong Hyuck
Position: Lead dancer, main vocalist
Blood type: AB
Zodiac sign: Gemini
Fascinating facts about Haechan
Haenchan's dream is to become a singer-songwriter.
He once fractured a shinbone on his right leg while preparing for upcoming performances.
Haenchan is the group's mood maker.
NCT Dream Jaemin
Birth name: Na Jae Min
Position: Vocalist, lead rapper, lead dancer
Blood type: AB
Zodiac sign: Leo
Other Details about Jaemin
Jaemin's favorite pet is a dog.
His favorite number is three.
In February 2017, Jaemin was announced to be taking a break from promotions due to health issues.
READ ALSO: GFRIEND members profile: name, age, height, facts
Chenle
Birth name: Zhong Chen Le
Position: Main vocalist
Blood type: A
Zodiac sign: Scorpio
Exciting Facts about Chenle
Chenle has an older brother.
He likes chocolate milk.
Chenle has released two albums.
Jisung
Birth name: Park Ji Sung
Position: Sub-rapper, vocalist, main dancer, maknae
Blood type: O
Zodiac sign: Aquarius
Facts about Jisung
NCT Dream Jisung has very large feet and hands.
He is afraid of cockroaches.
Jisung likes writing, and he is writing a novel.
Other details that make up NCT Dream profile
Here are additional details about the ages, heights, and the logo of this boy group;
NCT Dream ages
Renjun: 19 years
Jeno: 19 years
Haechan: 19 years
Jaemin: 19 years
Chenle: 18 years
Jisung: 18 years
NCT Dream height in centimeters
Renjun: 170 cm
Jeno: 177 cm
Haechan: 174 cm
Jaemin: 176.5 cm
Chenle: 178.8 cm
Jisung: 180 cm
Logo
NCT Dream logo distinguishes the group from the other subunits that make up NCT. The only details on the logo are the group's name.
NCT Dream discography
NCT Dream debut into the music scene was marked by their single Chewing Gum, which they released in August 2016. The group has since continued to release astounding music. Below are other NCT Dream songs;
Singles
My First and Last
We Young
Go
We Go Up
Boom
Extended plays
We Young
We Go Up
We Boom
The Dream
Promotional singles
Trigger the Fever
Joy
Candle Light
Fireflies
Collaborations
Hair in the Air
Don't Need Your Love
As featured artists
Up to You (featured by PrettyMuch)
Other charted songs
Dunk Shot
Walk you Home
My Page
La La Love
Album
NCT Dream album is titled The First. It is the only one to their name, and it was released on February 9, 2017, under the SM Entertainment music label.
Social media handles
You can always keep up with this group on the following handles:
NCT Dream Twitter handle: @nctsmtown_dream.
Instagram: @nct_dream.
Now that you have the profiles of the individuals who make up NCT Dream, you can brag about being a knowledgeable fan of the group.
READ ALSO: Weki Meki profile: members, albums, meaning, and fun facts
Source: KAMI.com.gh