Nuest profile: members, leader, albums, Twitter, fun facts
Nuest is a South Korean kpop band with young and talented members. The band was established by Pledis Entertainment back in 2012. The boys have since become among the best because of their melodious voices and electrifying performances. Nuest profile might help you discover what many people do not know about the group.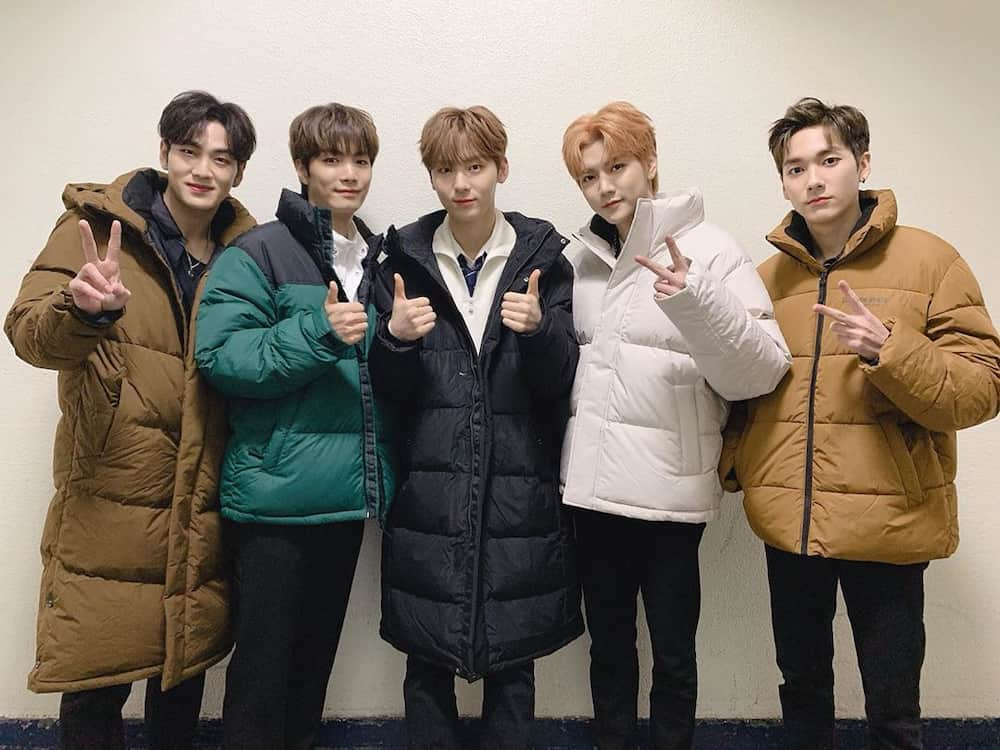 The group is made up of five members, namely JR, Aron, Baekho, Minhyun, and Ren. Some of the members were participants in the 2nd season of Produce 101. This was the birth of the Nuest W profile which was made up of four members.
Nuest debut
No doubt, Nuest debut EP W showcased their talent to the world. The lead single in the EP, Where You At, received a warm reception from its fans across the Asian continent.
Nuest members profile summary
The following are some of the NU'EST songs and profile summary about what they like, dislike, and fun facts about every member of the group.
1. JR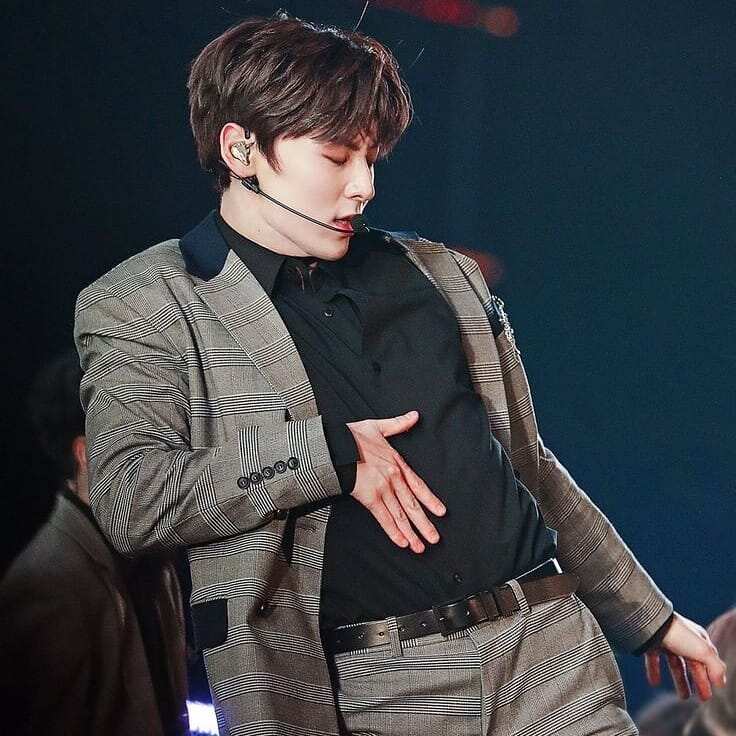 Stage name: JR (제이알)
Birth name: Kim Jong Hyun (김종현)
Position: Leader, main rapper, main dancer, Nuest face, and vocalist
Nickname: National leader, Bangkok city boy
Birthday: June 8, 1995
Zodiac sign: Gemini
Height: 176 cm
Weight: 58 kg
Blood type: O
Twitter handle: @realjonghyun90
Facts about JR
He speaks Japanese fluently
He is talented in writing lyrics
He is good at playing instruments like piano, clarinet, saxophone and trombone
Kim Jonghyun Nuest profile shows he loves to play games and during his free time, he reads Manhwa
When it comes to food, he can't eat spicy food, and his favorite food is chicken
He has played several leadership roles making him the Nuest leader.
READ ALSO: Pentagon members profile: Name, birthday, height, age
2. Aron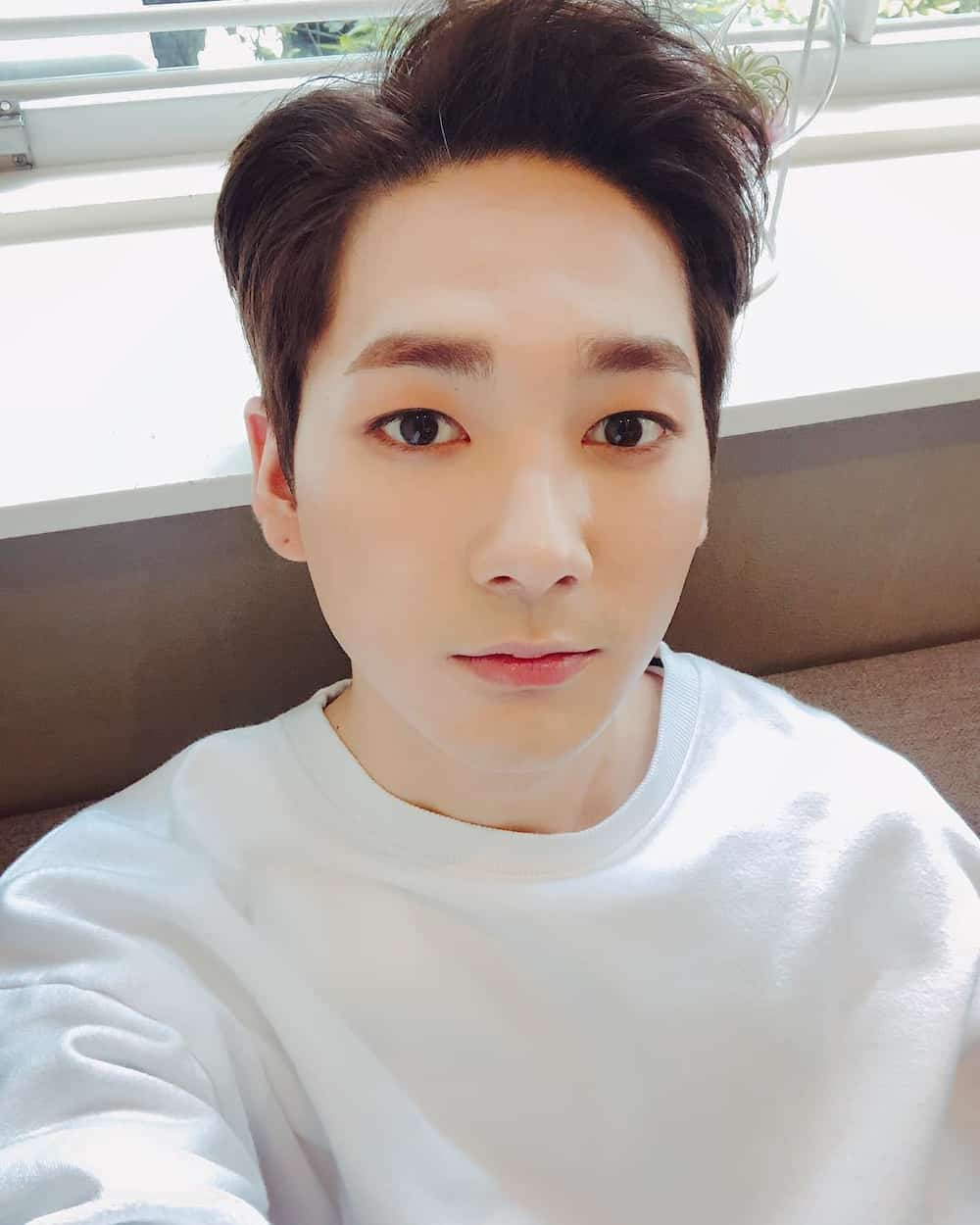 Stage name: Aron (아론)
Birth name: Aaron Kwak
Position: Lead rapper, lead dancer, vocalist
Korean name: Kwak Young Min (곽영민)
Birthday: May 21, 1993
Zodiac sign: Gemini
Height: 173 cm
Weight: 57 kg
Blood type: A
Twitter handle: @AronK935
Facts about Aron
He speaks English fluently because he was born in Los Angeles.
After coming to Korea, he was able to learn the Korean language
He is not a fan of bad puns and pranks
He loves dogs and has two of them named Noah and Kkotsooni
Aron Nuest finds a girl with a smile that is bright and pure to be ideal.
3. Baekho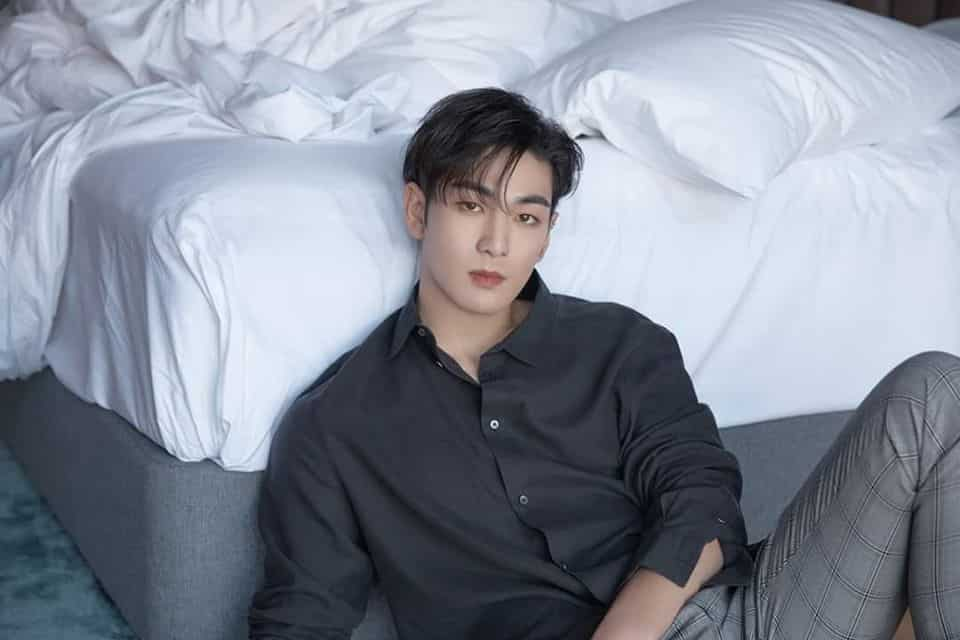 Stage name: Baekho (백호)
Birth name: Kang Dong Ho (강동호)
Position: Main vocalist
Nickname: Sexy bandit
Birthday: July 21, 1995
Zodiac sign: Cancer
Height: 175 cm
Weight: 63 kg
Blood type: AB
Facts about Baekho
He loves food and spontaneous trips
When it comes to Nuest Baekho fears, he dreads traveling on the subway alone
DBSK/TVXQ are his role models.
He attended a broadcasting school.
He has been practicing Kumdo for seven years
He was one of the starring actors in After School's MV for "Play Ur Love".
4. Minhyun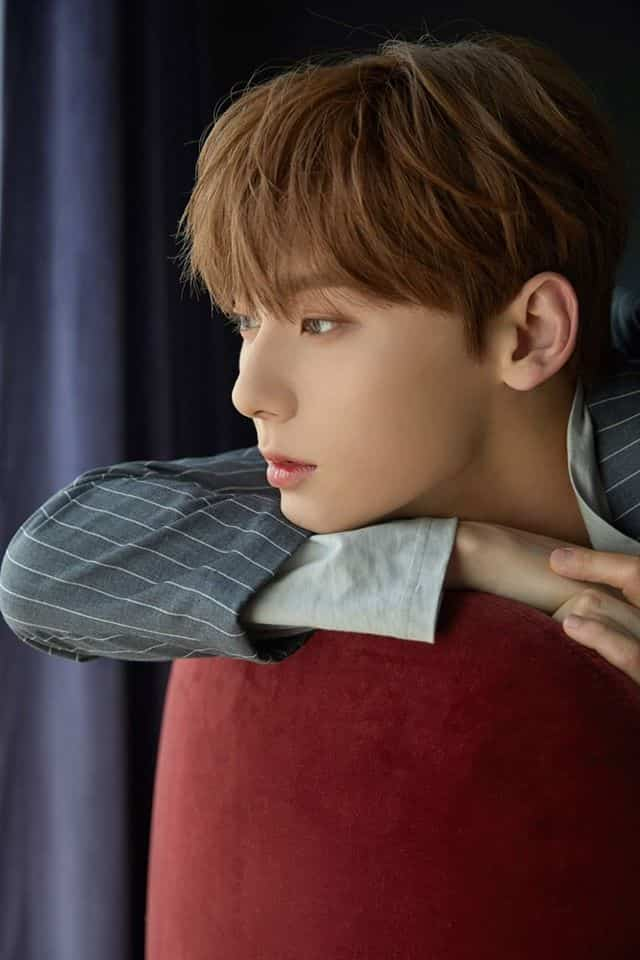 Stage name: Minhyun (민현)
Birth name: Hwang Min Hyun (황민현)
Position: Lead vocalist, visual
Nickname: Shanghai boy
Birthday: August 9, 1995
Zodiac sign: Leo
Height: 181 cm
Weight: 65 kg
Blood type: O
Facts about Minhyun
He is normally very organized and loves cleaning.
He has a fur allergy.
According to Minhyun Nuest profile, his role model is Eric Benet.
When Wanna One was disbanded, he returned to Nuest
His ideal woman should be older than him and have short hair.
READ ALSO: Apink members names, nicknames, heights, profiles
5. Ren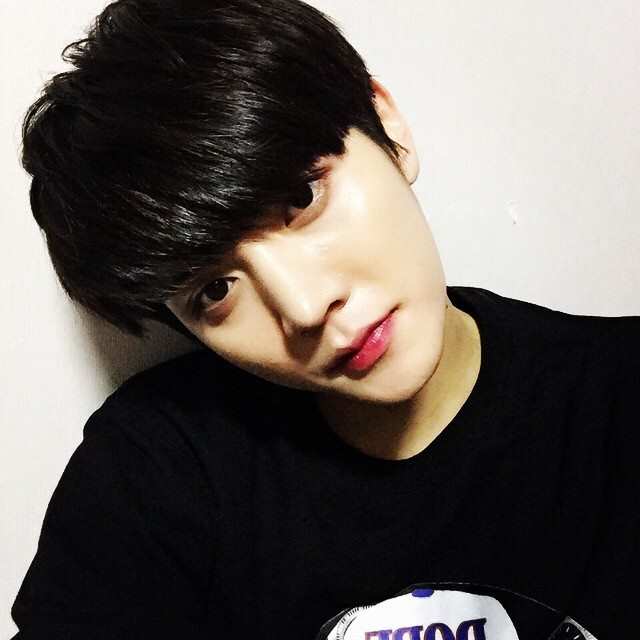 Stage name: Ren (렌)
Birth name: Choi Min Ki (최민기)
Position: Vocalist, maknae
Nickname: Choi Ren, Mango, Minji and Ice Prince
Birthday: November 3, 1995
Zodiac sign: Scorpio
Height: 178 cm
Weight: 56 kg
Blood type: O
Twitter handle: @ChoiGoRen
Facts about Ren
He plays an important role in the group of creating performance ideas and cos playing
He loves swimming, listening to music and watching movies
Micheal Jackson is his role model
He is a big fan of Lady Gaga
He plays the piano
Lucky is the name of his cat.
More about the group
Below is additional information about the group:
Discography
Since the release of Nuest album, Re:Birth, the boy band has continued to release catchy songs that have received positive feedback from its fans. Their discography entails two studio albums, five mini-albums, one compilation album, and four singles.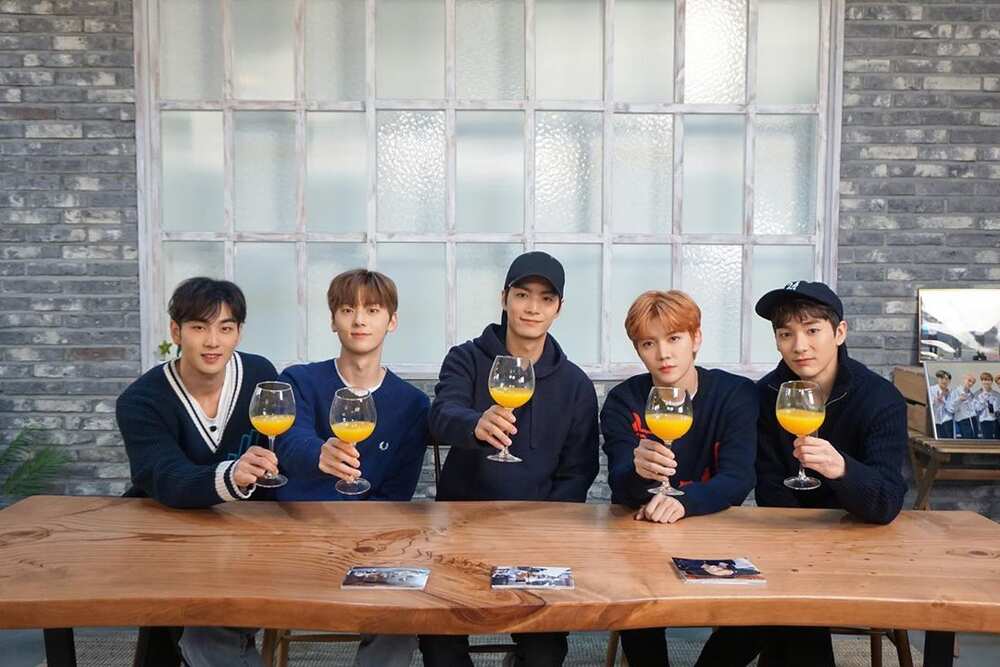 The following is a list of the top ten best Nuest songs:
Action (2012)
Not Over You (2012)
Face (2012)
Sleep Talking (2013)
I'm Bad (2015)
Good Bye Bye (2014)
Na Na Na Namido (2015)
Overcome (2016)
Shalala Ring (2014)
Sandy (2012)
One of the biggest challenge that has brought the band down is their poor management and promotion cycles that led to a downward trend in their careers.
Social media accounts
Despite the many setbacks, the group did its best to maintain a positive attitude. You can follow them using the following handles:
Nuest profile has highlighted every aspect of the member's personal and career lives. Importantly, just like any other entertainment industry, there are no guarantees or smooth rides. The members have been up and down the K-pop charts, learning their lessons the hard way.
READ ALSO: 2PM members profile: Name, age, facts, military
Source: KAMI.com.gh