Girls Generation members profile: names, ages, boyfriends, scandal
Girls Generation,famously known as SNSD, is a girl group under the SM Entertainment. The group debuted in 2007 with an album tagged Girls' Generation. Girls Generation members popularity rose considerably in 2009 after their hit song titled Gee.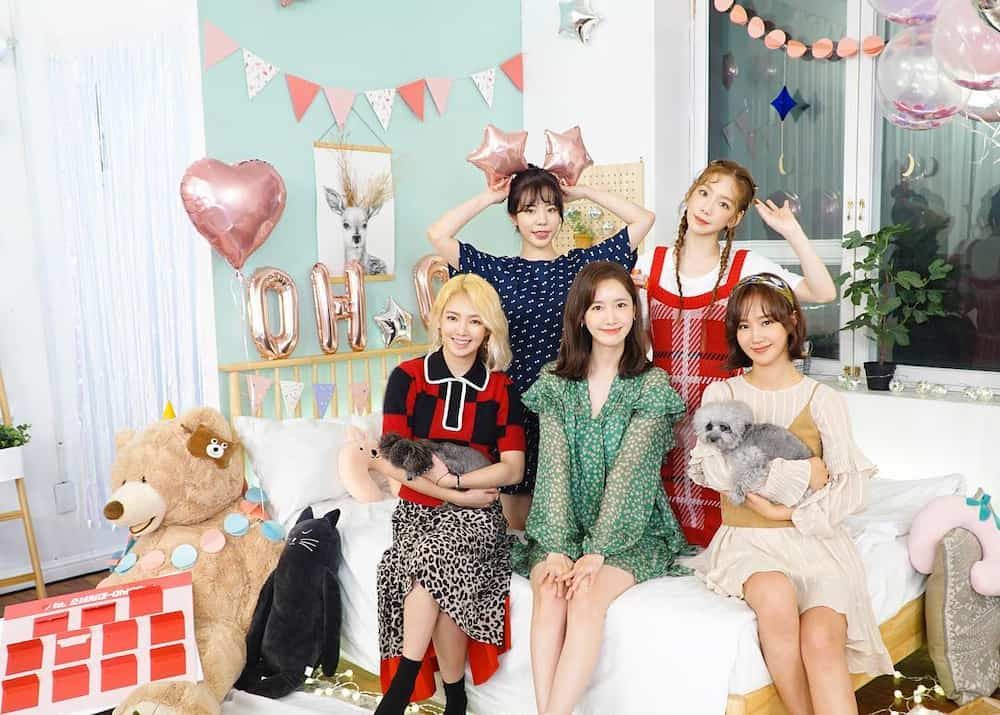 Initially, the group composed of nine members. However, in 2014, Jessica left the group followed by Tiffany, Sooyoung and Seohyun in 2011. At the moment, Girls Generation members names are Taeyeon, Sunny, Hyoyeon, Yuri, and Yoona.
Throughout their illustrious careers, SNSD has released several hits and featured in numerous movies. They have also won a considerable number of awards and nominations for their outstanding perfomances.
Despite being famous as a group, crucial facts about most of these members is unknown to their fans and followers. Few people know about the Girls Generation members age, heights, position in the group, and much more.
Girls Generation members profile summary
Below is a summary of Girls Generation members birthday, age, and social media accounts.
Yoona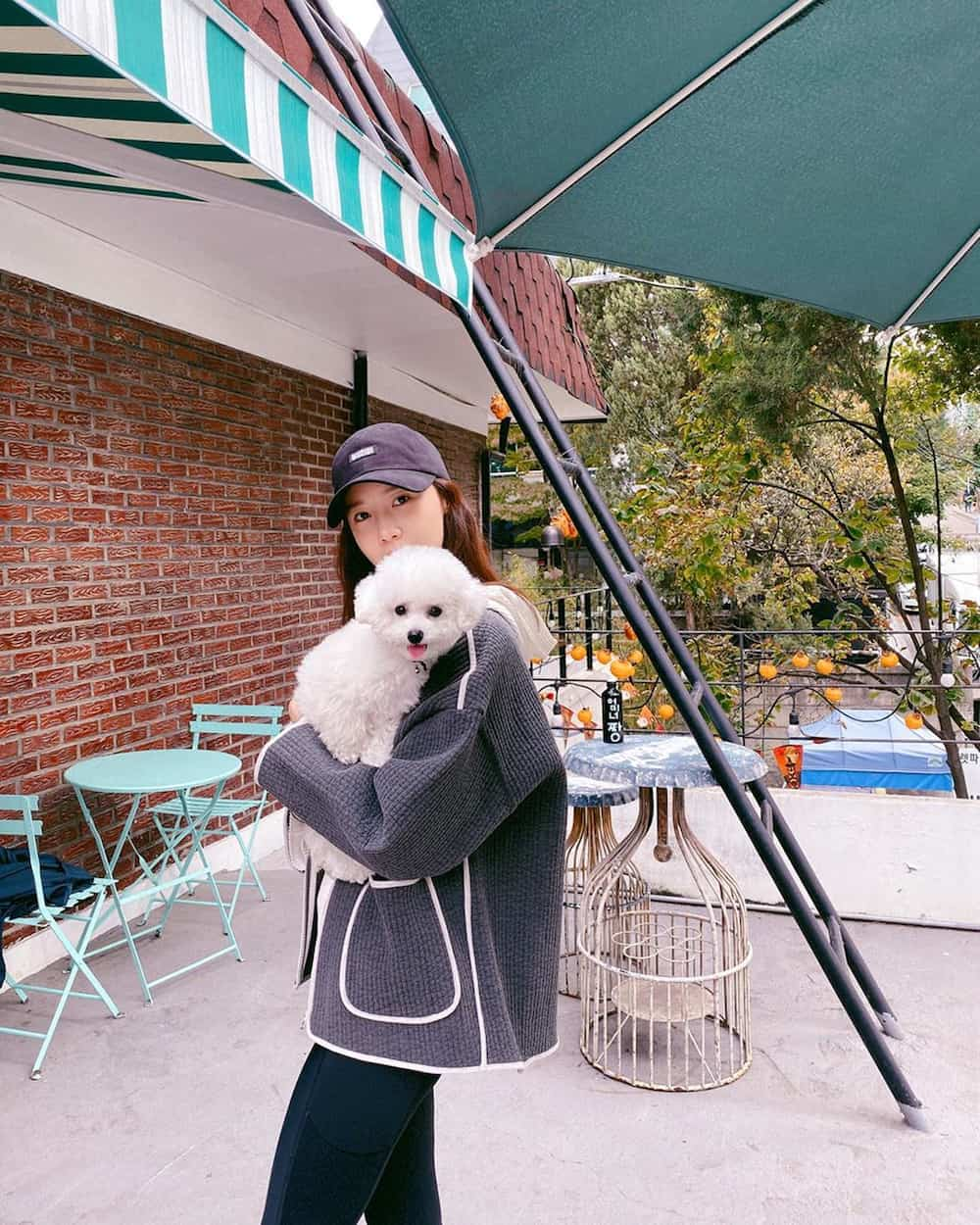 Birth name: Im Yoon-A
Stage name: Yoona
Date of birth: May 30th, 1990
Age: 29 years
Zodiac sign: Gemini
Place of birth: Seoul, South Korea
Nationality: South Korean
Position: Lead dancer, main rapper, vocalist, visual, center
Height: 5 feet 6 inches or 167 cm
Weight: 48 kg or 106 pounds
Blood type: B
Instagram page: @yoona__lim
Facts about Girls Generation members Yoona
She has an older sister.
She was in a relationship with actor Lee Seung-gi between September 2013 to August 2015.
She enjoys cooking and has said she would have become a chef if she wasn't a singer.
Yoona released her first solo single called When the Wind in 2017.
She believes that she has more confidence when dancing and acting than when she is singing.
Yuri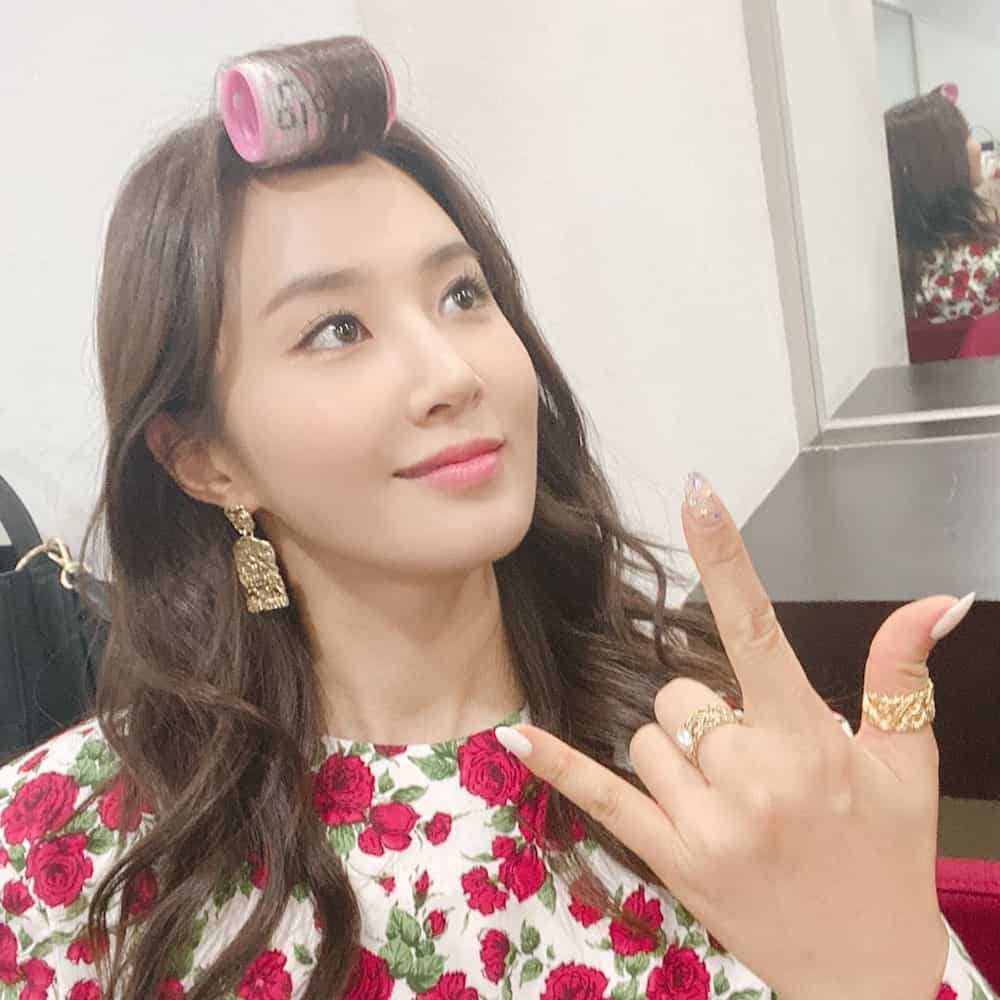 Birth name: Kwon Yu Ri
Stage name: Yuri
Date of birth: December 5, 1989
Age: 30 years
Zodiac sign: Sagittarius
Place of birth: Goyang, Gyeonggi, South Korea
Nationality: South Korean
Position: Lead dancer, lead rapper, vocalist
Height: 5 feet 5 inches
Weight: 46 kg or 101 pounds
Blood type: AB
Instagram page: @yulyulk
Facts about Yuri
Yuri has the best body in SNSD.
She can play the violin.
Yuri had her solo debut on October 4th, 2018, with a mini-album The First Scene.
She is known as a member that has a husky voice among the SNSD members.
She was in a relationship with baseball player Oh Seung Hwan.
She has an older brother called Kwon Hyuk-jun.
She is the group's biggest prankster.
READ ALSO: NCT Dream: profile, members, debut, discography, fun facts
Hyoyeon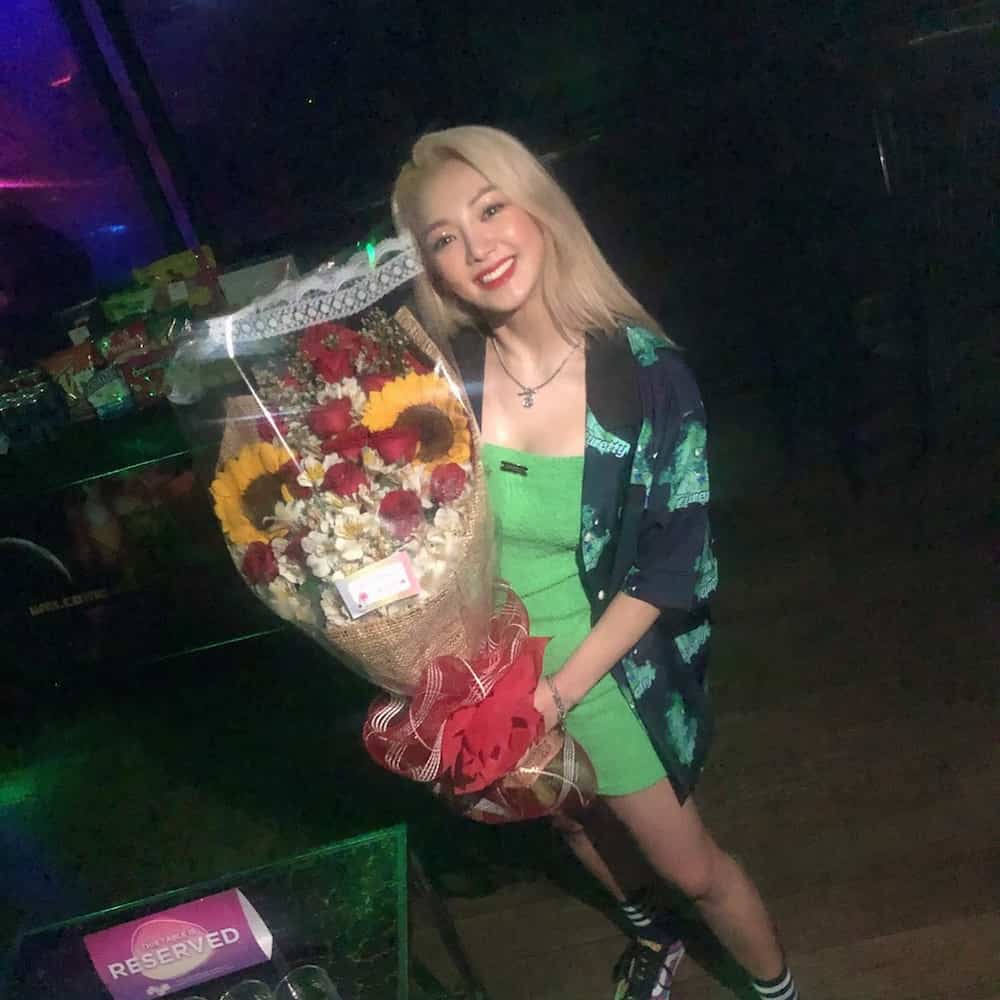 Birth name: Kim Hyo Yeon
Stage name: Hyoyeon
Date of birth: September 22nd, 1989
Age: 30 years
Zodiac sign: Virgo
Place of birth: Incheon, South Korea
Nationality: South Korean
Position: Main dancer, lead rapper, vocalist
Height: 5 feet 3 inches
Weight: 49 kg or 108 pounds
Blood type: AB
Instagram page: @watasiwahyo
Twitter account: @hyoyeon_djhyo
Facts about Hyoyeon
She released her first solo song titled Mystery in December 2016.
She admires fashionista Jennifer Lopez.
She has a younger brother called Kim Min Gu.
Hyoyeon auditioned for SM Entertainment at the age of 11.
She can speak Chinese fluently.
She has an older sister.
She's a part of the Soshi dance trio.
Sunny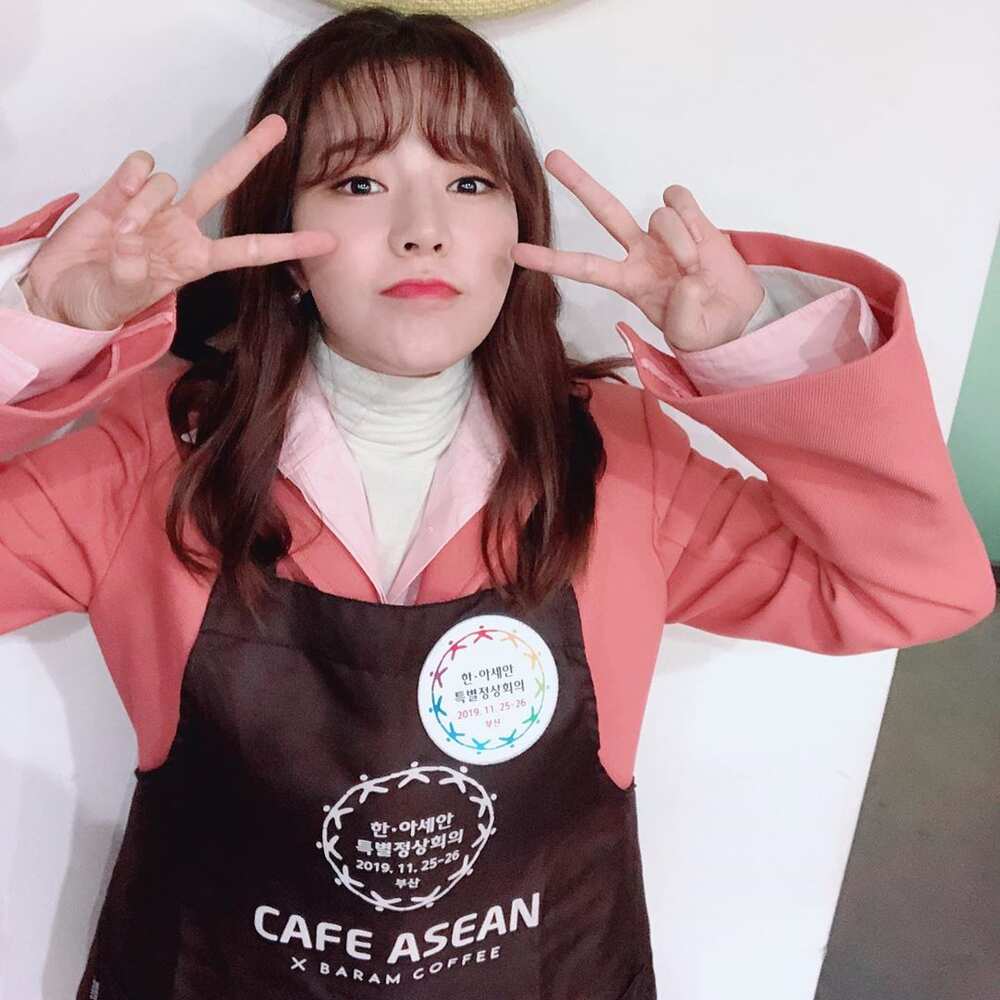 Birth name: Lee Soon Kyu
Stage name: Sunny
Date of birth: May 15th, 1989
Age: 30 years
Zodiac sign: Taurus
Place of birth: Los Angeles, California, USA
Nationality: American
Position: Lead vocalist, sub rapper
Height: 5 feet 1 inch or 155 cm
Weight: 44 kg or 97 pounds
Blood type: B
Instagram page: @515sunnyday
Twitter account: @sunnyday515
Fun facts about Sunny
She has two elder sisters named Lee Eun-kyu and Lee Jin-kyu.
SM Entertainment's president Lee Soo-Man is her uncle.
She can do the zombie dance in a s3xy way
She can imitate Tiffany's eye smile.
She has a phobia of firework explosions.
Sunny shares the same birthday with her two elder sisters, all of them were born on May 15th but in different years.
Taeyeon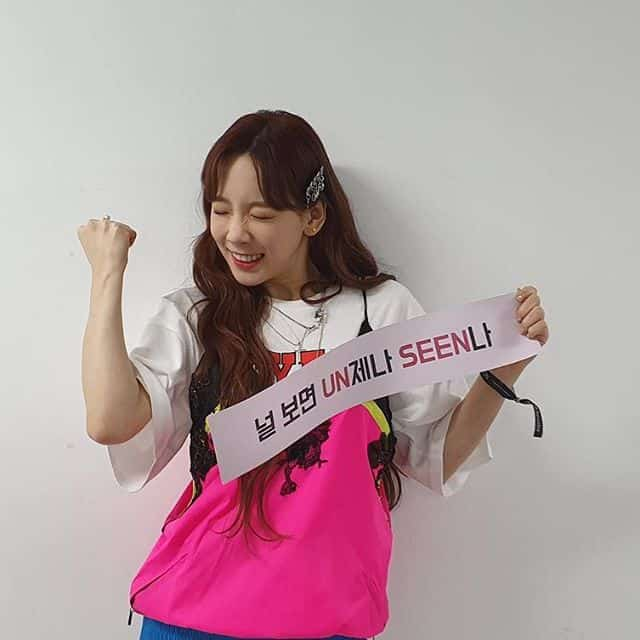 Birth name: Kim Tae Yeon
Stage name: Taeyeon
Date of birth: March 9th, 1989
Age: 30 years
Zodiac sign: Pisces
Place of birth: Jeonju, North Jeolla, South Korea
Nationality: South Korean
Position: Leader, main Vocalist
Height: 5 feet 2 inches or 158 cm
Weight: 45 kg or 99 pounds
Blood type: A
Instagram page: @taeyeon_ss
YouTube channel: Taeyeon Kim
READ ALSO: SF9 members: profile, names, ages, songs, fun facts
Facts about Taeyeon
She was the first SNSD member to have a solo debut.
She is short-sighted, so she wears contact lens.
Although she is the eldest among the members, she acts like a maknae.
She has dated Baekhyun from EXO.
Sooyoung and Sunny voted her as the most popular among the members
She was ranked 49th on TC Candler The 100 Most Beautiful Faces of 2018.
She was cast in We Got Married.
Girls generation members movie and songs
The group is known for its excellent Korean and Japanese albums as well as movies. Here are some of their works.
Korean albums
Girls' Generation of 2007
Oh! of 2010
The Boys of 2011
I Got a Boy of 2013
Lion Heart of 2015
Holiday Night of 2017
Japanese albums
Girls' Generation of 2011
Girls & Peace of 2012
Love & Peace of 2013
Movies
I AM. release in 2012
SMTown: The Stage released in 2015
Who is the most beautiful in SNSD?
Even though most of the Girls Generation members look alike, some fans find Yuri the prettiest of all, according to an article published in The Top Tens. Kwon Yu Ri is the lead dancer and vocalist of the group. She has a height of 5 feet 5 inches and a weight of 46 kg.
You can check out some of the pictures of Girls Generation members without makeup to confirm this. Nonetheless, beauty lies in the eyes of the beholder.
Girls Generation members before and after
Having stated as a nine-member group in 2007, the SNSD has reduced over time after some members left the group.
Girls Generation members who left
Jessica was the first member to leaves the group in 2014. The departure turned out to be Girls Generation members scandal after she claimed of being forced out of the group.
In 2017, three members Sooyoung, Tiffany, and Seohyun, followed suite. But why are the Girls Generation members leaving? Sooyoung and Seohyun left because they wanted to focus on their acting career under different agencies. Tiffany, on the other hand, left the group to pursue acting studies in the United States.
Who are Girls Generation members boyfriends?
The group has had some high profile relationships. Below is the relationship histories of some of them.
In October 2013, Yuri began dating Lee Seung Gi, who had mentioned earlier that she was his ideal type. Unfortunately, their relationship ended in July 2015.
Sooyoung and actor Jung Kyung Ho have been dating for the past five years. The pair have been spotted together a couple of times, holding the hands of each other in public.
Around November or December 2014, Yuri met Oh Seung Hwan, a baseball player. The two were spotted together on April 20th, 2015, on their way home after watching Ode to My Father. However, their relationship did not last long as they broke up six months into the relationship.
Taeyeon dated Baekhyun for almost a year and broke up due to their busy schedule as well.
Hyoyeon dated a respectable global marketing CEO and writer Kim Jun Hyung who is ten years older than her. The couple is said to have met in 2012 and dated for two years before they decided to separate.
Girls Generation members official accounts
The group boasts of a huge following on Instagram and other social media platforms. If you are one of their strong fans, you can follow them using the links below.
Girls Generation members Instagram: @girlsgeneration
Twitter account: @girlsgeneration
YouTube channel: Girls' Generation
Official website: girlsgeneration.smtown
Girls Generation members are some of the most celebrated singer and actress in the world at the moment. They have released several hits and featured in movies. They are indeed role models to many upcoming artists across the globe.
READ ALSO: IZONE members profile: name, age, birthday, height
Source: KAMI.com.gh