How to check balance in Smart in 2021: detailed step-by-step guide
Smart Communications is one of the top wireless network providers in the Philippines. If you are a subscriber on the prepaid service, you occasionally perform a load check to determine how many calls and text messages you can send. How to check balance in Smart is one of the most straightforward operations for the subscribers. However, if you are new, you may require a step by step guide through the process.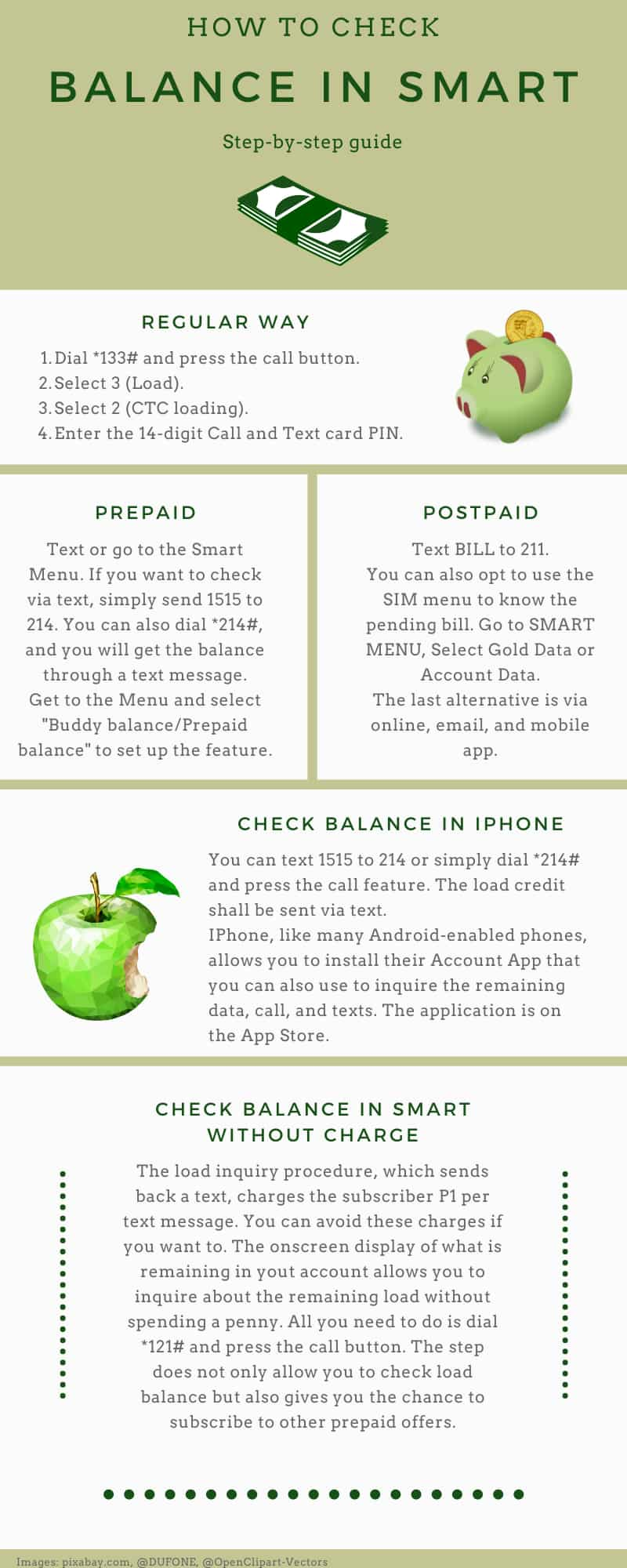 Every subscriber to any given network should be aware of the basics involved while handling their communication lines. Some fundamental things include loading the line, checking the remaining load, and internet connection purposes. For regular users, these exercises are pretty simple. However, things may be difficult for new subscribers.
Smart check balance
This is the process of inquiring about the remaining or used data and load on the Smart network. For Smart Communications new subscribers, they need to take time and learn the steps involved. Because if you are using prepaid service, you will have to keep inquiring about the remaining load to determine whether you are in terms of data, calls, text, or not.
How to check balance in Smart
The amount of load in your network line determines your talk and text time. If you are in the Philippines, you can purchase your load through their online store. All you have to do is to select the amount you want to purchase and log in to buy.
The regular way
For subscribers outside the Philippines, the process of how to check load balance is equally simple and straightforward. The procedure below applies.
Dial *133# and press the call button.
Select 3 (Load).
Select 2 (CTC loading).
Enter the 14-digit Call and Text card PIN.
Unfortunately, for it to work, the subscriber needs to have plenty of cash on their call and text card before they leave.
Prepaid subscriber
Smart Prepaid customers can inquire about their remaining text and call capacity by texting or going to the Smart Menu. If you want to check via text, simply send 1515 to 214. You can also dial *214#, and you will be informed of what is left through a text message.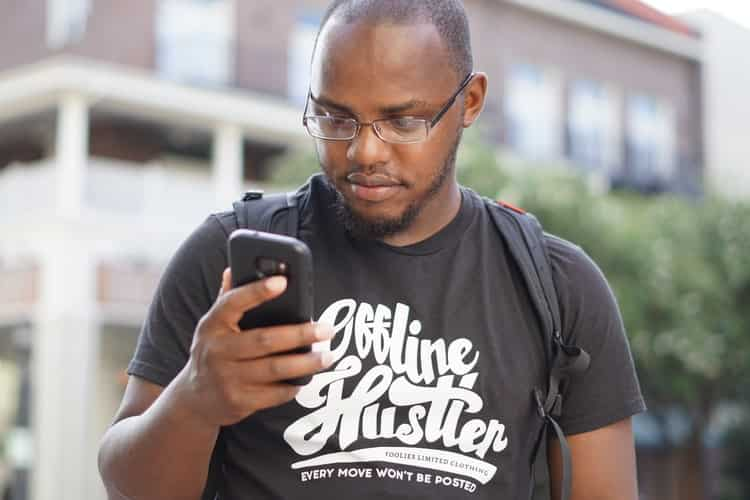 Alternatively, you can get to the Menu and select Buddy balance/Prepaid balance to set up the feature. If you prefer online, you can as well register an account through their website.
Postpaid subscribers
If you are a Smart postpaid subscriber, you can check your bill via text, SIM menu, and online. Find below the step on how to check the balance via text for postpaid customers.
You can also opt to use the SIM menu to know the pending bill.
Go to SMART MENU.
Select Gold Data or Account Data.
The last alternative is via online, email, and mobile app. You have to register and log in to inquire about the bill. Registration is free, and once you are registered, you will be sent monthly notifications via text message. Email notifications are also available for My Smart subscribers.
iPhone users
The steps involved in checking the remaining load for those with iPhone are not any different from the general procedure of how to inquire balance in Smart. You can text 1515 to 214 or simply dial *214# and press the call feature. The load credit shall be sent via text.
Like many Android-enabled phones, iPhone allows you to install their Account App that you can also use to inquire the remaining data, call, and texts. The application is on the App Store. How do you then check using the Account App?
Download the app from App Store or Google Play for Android users.
Log into your account.
The overview of the screen will indicate the status of your account.
Smart Bro pocket WiFi
Smart Bro is a portable device that acts as a source of internet connection. It uses mobile data and is similar to WiFi because it has no wired connection. If you possess this particular device, you will want to find out the remaining load from time to time. It is, therefore, necessary that you make an effort to know how to check balance in Smart Bro.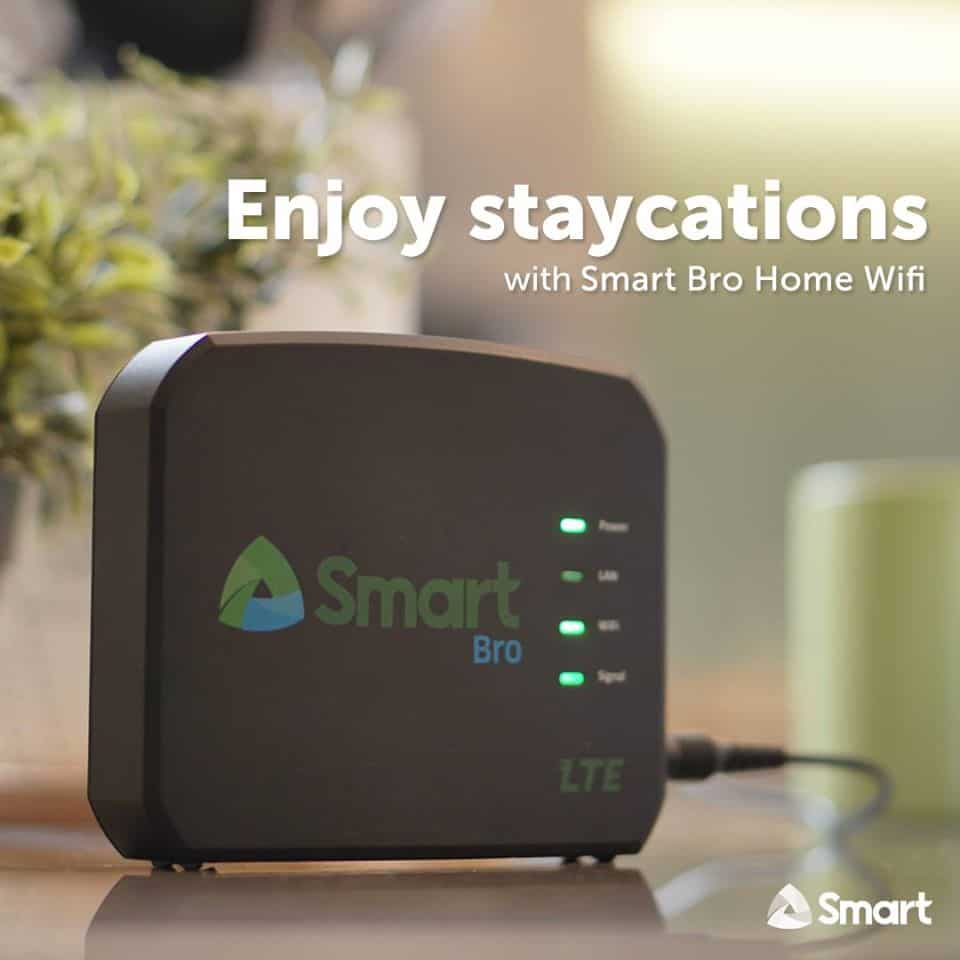 For users who wish to check the remaining data in their account, there are two ways to go about it. You can decide to inquire through My Smart or via the Bro dashboard.
Most users prefer using the Bro dashboard or SMS compared to the online method. In the online process, the user must create an account online and add prepaid or postpaid numbers before they can manage the account. It might seem a little bit difficult if you imagine how to check balance in Smart pocket wifi; however, the steps involved are simple.
Smart Bro prepaid
There are two ways of how to check load balance in Smart Bro. Either through text or online for prepaid subscribers.
Through text
The steps involved are as follows.
Text BAL.
Send it to 2200.
This is the quickest and easiest method in inquiring the remaining amount. You can also use the online mode.
Through the Smart Connect
It offers an alternative to how to check balance via text. The process may seem complicated, but it is so easy.
The first step in using this method is to create an account. You will have to register your number with the Connect service. After the registration process, the next steps are as follows.
Log into the account.
Click on the Balance Inquiry button on the left of the page.
You will be able to view many details about your account. The account status and per minute and free text balance will be displayed to you.
Checking balance in Smart without charge
The load inquiry procedure, which sends back a text, charges the subscriber P1 per text message. You can avoid these charges if you want to. The onscreen display of what is remaining in your account allows you to inquire about the remaining load without spending a penny.
All you need to do is dial *121# and press the call button. The step not only allows you to check load balance but also gives you the chance to subscribe to other prepaid offers.
How to apply for a Smart postpaid plan
You can conveniently apply for a postpaid plan anytime through the online store.
Go to the online store and click on Postpaid Plans.
All the available plans will be displayed.
Once you find your desired plan, click Get this plan. You will see the details of your selected plan. Review the plan details.
Alternatively, you may also use the filter to choose your desired plan: All In Plans, Surf Plus Plans, iPhone Plans, Other Plans.
Generally, the steps on how to check balance in Smart, as enumerated above, allow you to determine the amount of the remaining load. You can, therefore, plan on your texting and calling accordingly.
READ ALSO: How to Pasaload Smart: to Globe, to TNT, to Smart, prepaid, postpaid
Kami.com.ph recently published an article on how to Pasaload Smart. This service allows the network subscribers to share their load as low as P 2 to other network users, TNT, and Sun numbers.
The service is essential because it allows you to share the load with other networks. It is a reliable service as the procedure of transferring credit is simple. However, if you are a first-time network user, things may seem a bit difficult at the start.
Source: KAMI.com.gh