Converge Internet: fee, plans, contact, and application
Converge Internet is a product of Converge ICT, a significant telecommunication and cable TV service provider in the Philippines. The company has a good network of fiber-optic broadband, cable internet, and air internet in the country. It is the brand of choice for many people at home, small businesses or even in the corporate world.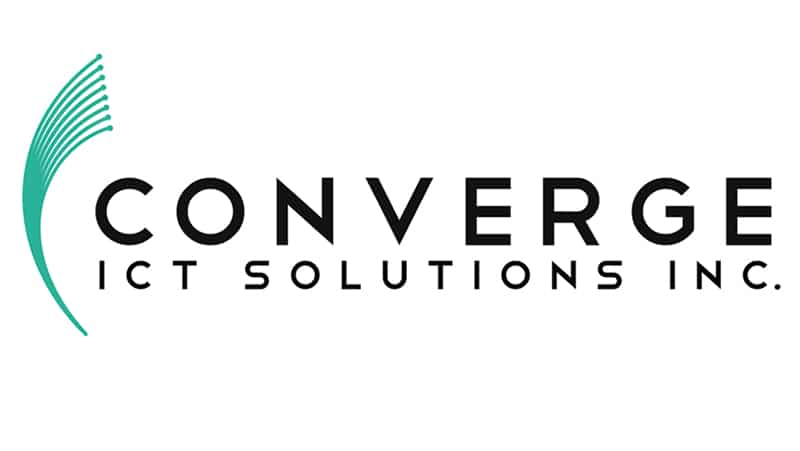 Converge Internet Philippines, has the most potent roster of services tailored to provide you with the best premium digital experience you can ever get. It is committed to providing an end to end fiber connection from their facilities to your residence to minimize data loss and ensure there is no slowing down of the connectivity. Below are the Converge Internet reviews, coverage, application procedure, contacts, and much more.
Converge Internet review
So is it worth the switch? Well, yes, their packages are far much cheaper. Additionally, the installation costs are relatively low compared to other ISPs, and most importantly, it has an uptime of 100%. This means that connection will be served to you 24/7 with the fastest speeds available. Before installation, Converge Internet provider technicians are sent to ascertain whether your residence is covered.
Converge gives you a chance to enjoy HD videos of at least 720p without buffering. Netflix Ultra HD feature works perfectly. For web surfing, pages show up instantaneously, faster than on any other network.
Converge Internet coverage
When deciding on an ISP, the first thing to check should be whether its services are available in your area. If your residence is not covered, then it is not the best choice for you.
While it's cheaper compared to other service providers, Converge Internet locations are fewer. This is a significant disadvantage for many. However, the company is expanding its coverage day by day, and they might cover nearly 100% of the country in the next few years. Below are the regions where this broadband network is available:
Bicol Region
Albay
Camarines norte
Camarines sur
Masbate
Sorsogon
Catanduanes
Cagayan Valley
Batanes
Cagayan
Isabela
Nueva Vizcaya
Quirino
Calabarzon
Batangas
Cavite
Laguna
Quezon
Rizal
Car
Apayao
Benguet
Ifugao
Kalinga
Mountain Province
Central Luzon
Aurora
Baatan
Bulacan
Nueva Ecija
Pampanga
Tarlac
Zambales
Central Visayas
Bohol
Cebu
Negros Oriental
Siquijor
Davao Region
Compostela Valley
Davao Del Norte
Davao Del Sur
Davao Occidental
Davao Oriental
Ilocos Region
Ilocos Norte
Ilocos Sur
La Union
Pangasinan
NCR
Converge Internet price and speed
The telecommunication company offers the following subscriptions. Each of them is tailored to meet the needs of all the users. The more the speed, the more the amount of money you will pay;
Home plans
A home without Wi-Fi or any other internet connection can sometimes be annoying. Having a smartphone, smart TV, and multiple computers on a slow network is also inconvenient. The following subscriptions will be a savior to the monotony;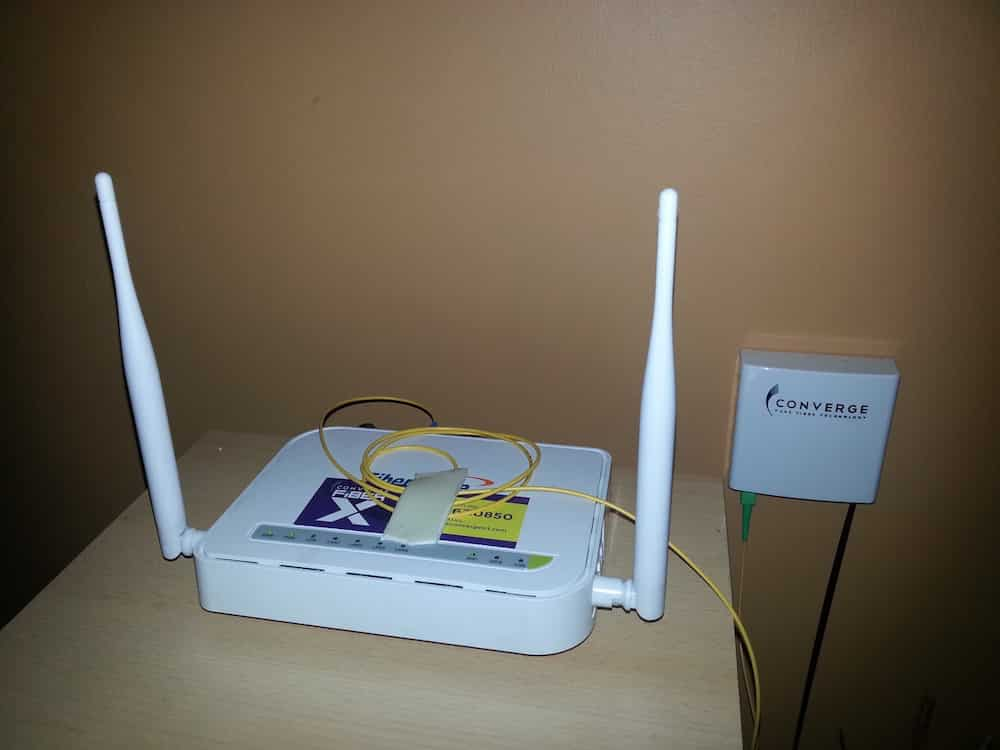 1. Fibre X
Fibre X is the best and cheapest Converge Internet package for home use. It is the most affordable and offers incredible speeds that you can imagine. There are no data caps here. This means that you can download as many movies and series as you wish, stream for many hours without having to worry about bundle balances. The following Converge plans are available under this category;
Fiber X 1500: It costs Php. 1500. For the amount, you will enjoy up to 25 Mbps speed.
Fiber X 2500: For Php. 2500 you will have a connection of up to 75 Mbps.
Fiber X 3500: The package entails speeds of 150 Mbps and costs Php. 3500 per month.
In addition to the above, there's Converge installation fee of Php 2500. So, for instance, if you want Fibre X 3500, you will pay a total of Php. 6,000 in the first month.
2. Fibre Xtreme
Xtreme has the craziest speeds ever. With an active subscription in any of the plans shown below, the Internet will be amazingly fast.
Xtreme, 4500: Costs Php. 4500 and can go up to 400Mbps
Xtreme 7000: With Php. 7000, you will get a maximum of 800Mpbs with no data caps.
No installation fee is charged here. All you need to pay is the monthly charge.
3. Fiber Time Day
If you work at home, you can now forget about slower speeds during the day. Your children will also enjoy faster speeds when learning online.
FiberX Time of Day 1899: You will get 70Mbps on Daytime and 35Mbps on Nighttime for Php. 1,899
FiberX Time of Day 2899: You are guaranteed speeds of up to 200Mbps on Daytime and 100Mbps on Nighttime for Php. 2,899
FiberX Time of Day 3899: You will get 400Mbps on Daytime and 200Mbps on Nighttime for Php. 3,899
Fiber Xtreme Time of Day 4899: You will enjoy speeds of 800Mbps on Daytime and 400Mbps on Nighttime for Php. 4,899
SME plans
Take your business to the next level of efficiency and productivity by subscribing in any of the following;
1. iBIZ
Suitable for small businesses and includes;
IBIZ 10: 10 Mbps for Php. 4000 and an installation fee of Php. 208.
IBIZ 20: Php. 6000 and Php. 125 installing costs.
IBIZ 30: Costs Php. 9000 per month
IBIZ 40: Has speeds of up to 40 Mbps priced at Php. 12000
IBIZ 50: For Php. 15000 you will get 50Mbps will no installation costs.
2. MicroBIZ
If you need excellent connectivity for your business, then you should go with any of the following;
MICRO BIZ 2000: The Converge Internet Plan has speeds of up to 25 Mbps and costs Php. 2,000.
MICRO BIZ 3000: Priced at Php. 3000, it offers incredible fast downloads at only Php. 3000
3. FlexBIZ day
A subscription in any of these plan means that you get to enjoy the fastes speeds ever during day time when almost everyone is using the internet. Here are the plains:
FlexiBIZ day 300: gives you up to 300 Mbps during the day and up to 150 Mbps at night for a cost of Php. 15,000 per month.
FlexiBIZ day 200: guarantees you up to 200 Mbps during the day and up to 100 Mbps at night for a cost of Php. 12,000 every month
FlexiBIZ day 150: ensures you have up to 150 Mbps during the day and up to 75 Mbps at night for a cost of Php. 8,000 per month
FlexiBIZ day 120: guarantees you up to 120 Mbps during the day and up to 60 Mbps at night for a cost of Php. 6,000 per month
FlexiBIZ day 80: gives you up to 80 Mbps during the day and up to 40 Mbps at night for a cost of Php. 4,000 every month
FlexiBIZ day 50: Ensures you get up to 50 Mbps during the day and up to 25 Mbps at night for a cost of Php. 2,000 per month
Corporate plans
Corporates have the following options;
1. Carrier Ethernet: Connects with satellite offices and supports all the bandwidth-consuming applications you might have.
2. Colocation: Provides a data center environment to store any data and Converge applications consistently and uninterrupted.
3. Direct Internet Access: This is best suited for real-time applications that need a dedicated connection to the global Internet.
4. Fast: Delivers private information over a shared network securely, adaptive and reactive.
5. IPL: Offers point-to-point connectivity solutions.
6. MPLS: Its one-to-many-point feature enables your business to combine voice, video, and application data without any complexities and securely.
7. Faster: An L3 version of the Fast package that offers private and secure connectivity to businesses.
8. Converge: A premium service that utilizes the state-of-the-art MLPS backbone to deliver a high-capacity connection to your business.
10. DIA - load up: DIA load-up offers you a systematic upload and download bandwidth to ensure your business gets the best for its outbound intensive traffic.
11. DIA -time of day: Another variant of DIA services that ensures that you enjoy great bandwidth during the day when almost everyone is using the internet. This ensures your business gets the exact internet speeds it needs to run during peak hours.
12. Wholesale: Best for industries, institutions, commercial, or any other professional business.
Add-ons
You can maximize your Converge fiber experience by getting any of these add-on features;
FiberX Share: Linksys routers that will surely enhance your experience
Fiberscope: A high definition of indoor CCTV that runs on fiber internet
FiberX Gaming: A powerful ASUS router for beast gaming mode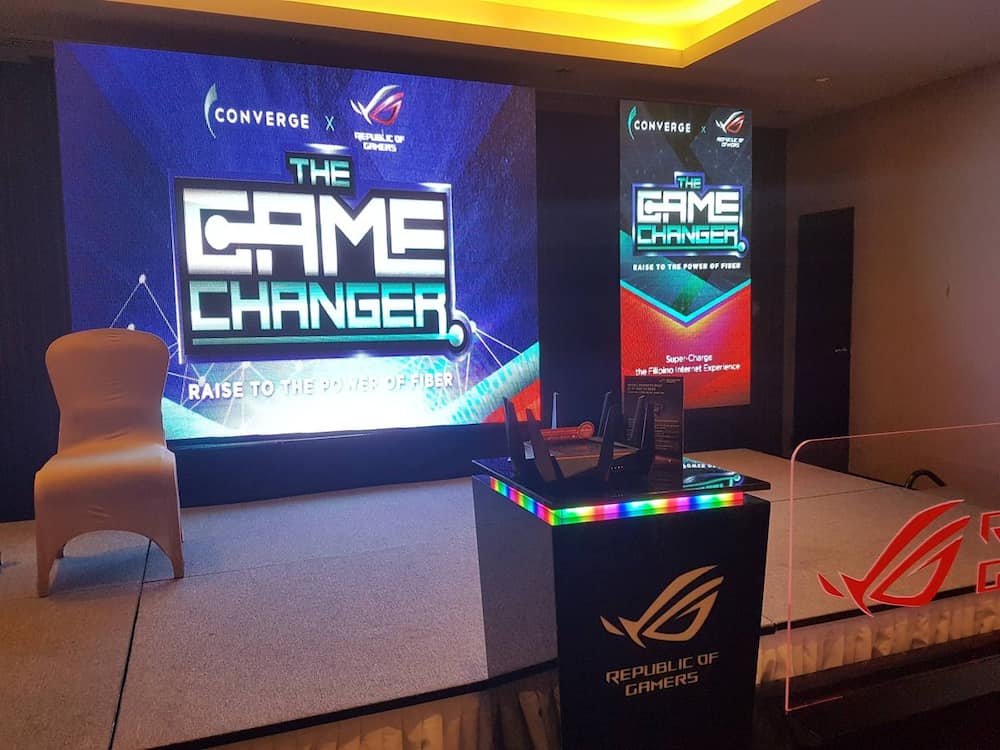 Seamless Whole Home Wi-Fi: Linksys Velop Intelligent Mesh Wi-Fi System to improve your experience.
1500 Plus: Boost FibreX 1500 25Mbps to 35Mbps for just Php. 99 every month.
How to apply Converge Internet
Follow the procedure below;
Go to the application portal.
Click on the "APPLY NOW" button: This is usually in green.
Specify the service: Indicate whether it is residential, commercial, and so on.
Enter personal details: Make sure you provide the correct email address as it will be used for essential messages such as billing statements.
Indicate your location: Specify the province, street, house, and room number.
Documents needed
For SMEs and enterprises:
1. Proof of Identity (Mandatory)
Valid ID of Signatory with 3 specimen signatures
Valid ID of Representative with 3 specimen signatures
2. Proof of Income (any one of the following)
For Single Proprietor:
Credit Card Statement
Bank Certification/Statement of Account
Certificate of Deposit
Passbook with Updated Balance
For Partnership/Corporation
Audited Financial Statement
Bank Certification/Statement of Account
Certificate of Deposit
Passbook with Updated Balance
3. Proof of Business Identification (all mandatory)
For Single Proprietor:
DTI Registration
Business or Mayor's Permit
BIR/COR
For Partnership/Corporation:
SEC Registration
Business/Mayor's Permit
BIR/COR
Corporate Secretary's Certificate
Home Internet applicants do not need any documents.
How to change password in Converge Internet
The steps below should be followed;
For Huawei ONUs routers
Open your browser and go to 192.168.100.1
Enter the username as "root," and the password should be admin/adminHW if you never changed them.
Go to WAN then 2.4G or 5G Network settings.
Change the password and click Apply.
For Fiberhome ONUs
Go to 192.168.1.1
The default username is "user1" or "user2."
Password should be either 12345, user1234 or user12345
Navigate to interface setup then to wireless.
Change the shared key and save.
For ZTE ONUs
Go to 192.168.1.1
The default username is "user" and password "user."
Navigate to Network then Security.
Change the WPA passphrase and save.
Converge Internet promo
The following Converge promotions are currently active;
1. Member Get Member: Once you refer someone to fill the online forms, you will receive a 50% rebate in your next billing.
2. The Great Rebate: Anyone who applies online and pays the initial fees within three days after the notice will enjoy a rebate equivalent to a 1-month subscription.
Converge Internet contact number
In case you have any queries, uncertainties or you are experiencing technical difficulties, use the following contact details to seek assistance and support;
Physical location: Reliance IT Building, 99 E. Rodriguez Jr. Ave, Brgy. Ugong Pasig City
Converge Internet hotline for sales: 02 86670848
Customer experience: 02 86670850 or 045 5983000
Converge Internet has unbeatable offers and speeds in the country. It makes sure you get to enjoy premium connections wherever you are. Be it at home, in your small business, or even in a big corporation.
Kami.com.ph gave Converge ICT review, coverage areas, plans, and official contact. The need for new ideas and better services for internet providers is high these days. Because of the rise of new telecommunications companies, one must be different from the rest to get the attention of possible customers.
Converge ICT truly made a massive change in terms of internet experience for the Filipinos. There are more from this company that their customers are looking forward to seeing.
Source: KAMI.com.gh