Rizal Technological University courses, admission, tuition fee, address (2020)
Rizal Technological University, popularly known as RTU or simply Rizal, is a state-owned higher education institution located in Mandaluyong, Philippines. It is one of the first few universities to offer an accredited degree in Astronomy. It makes use of a corporate education system which is recognized by nearly all industries, business, and agencies all over the state.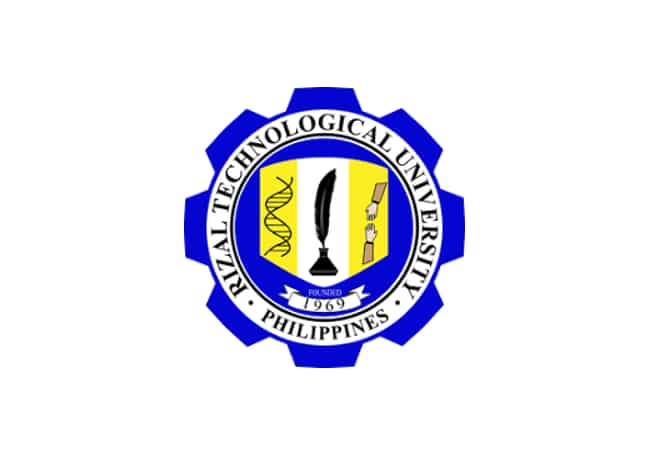 Rizal Technical University Mandaluyong was established in 1969 and gained autonomous status in 1975. It has since developed to the great institution it is today. RTU offers a wide variety of academic fields. It, however, focuses on architecture, engineering, and other technological programs. Below is what you need to know about the address of Rizal Technical University, courses, tuition fees, and admission.
Where is Rizal Technical University?
The school is situated in 1550 Metro Manila, Mandaluyong City. You will have to get to the 704 Boni Avenue Cor Sacrepant and Barakangka Dr. junction. While here, you will see Kpop Fandom Shop and Hotel. RTU is just opposite this popular eatery.
How to commute to Rizal Technical University
You have three options. You can either take a jeep, train, bus, or all of them, depending on your location. From Avida Towers, Paranaque, you will have to walk to the nearest Jeep station. From Mabuhay, you only need to take a bus, and from San Dionisio, you will take a jeep to Epifanio De Los Santos Avenue. While here, take a bus to Mandaluyong City and then finally a Jeep to the university.
From Mabuhay Lounge, you can take a train Direct to Mandaluyong City. Once here, just walk down to RTU buildings.
Rizal Technical University logo
RTU logo is professional, attractive and can be easily recognized by any student, alumni, and even the community. It is a concrete image on which students rally around.
It contains the school's foundation date on the bottom. Other traditional symbols are also included in it, such as a quill pen, which was made from a molted feather from a large bird. A handshake in the badge signifies unity. Rizal Technical University uniform bought from official stores has this logo on the cardigan and the shirt.
READ ALSO: University of the East: admission, contact number, courses, fees
Rizal Technological University courses offered
Below are the programs you can undertake at RTU:
Undergraduate School
Here are the undergraduate courses:
College of Engineering and Industrial Technology
Bachelor of Science in Architecture
Bachelor of Science in Civil Engineering
Bachelor of Science in Computer Engineering
Bachelor of Science in Electrical Engineering
Bachelor of Science in Electronics and Communications Engineering
Bachelor of Science in Industrial Engineering
Bachelor of Science in Information and Communications Engineering
Bachelor of Science in Instrumentation and Control Engineering
Bachelor of Science in Mechanical Engineering
Bachelor of Science in Astronomy (with specialization in Astrophysics, Meteorological Sciences, or Space Science Technology)
Bachelor of Science in Industrial Technology
Diploma in Civil Engineering Technology
Diploma in Computer Engineering Technology
Diploma in Electrical Engineering Technology
Diploma in Electronics and Communications Engineering Technology
Diploma in Instrumentation and Control Engineering Technology
College of Arts and Sciences
Bachelor of Arts in Political Science
Bachelor of Science in Biology, Major in Biotechnology
Bachelor of Science in Statistics
Bachelor of Science in Psychology
College of Business and Industrial Technology
Bachelor of Science in Accountancy
Bachelor of Science in Business Administration Major in Marketing Management
Bachelor of Science in Business Administration Major in Operations Management
Bachelor of Science in Business Administration Major in Human Resource Development Management
Bachelor of Science in Entrepreneurship
Bachelor of Science in Office Administration Major in Office Management
College of Education
Bachelor of Secondary Education major in:
Bachelor of Technical-Vocational Teacher Education major in:
Institute of Physical Education
Bachelor of Science in Physical Education
Graduate school
The following Rizal Technical University courses are offered under this category:
Doctorate degree
Doctor of Philosophy major in:
Doctor of Business Administration
Master's degree
Master of Arts in Educational Management
Master of Arts in Instructional Technology
Master of Arts in Industrial Psychology
Master of Arts in Mathematics Education
Master of Arts in English major in:
Master of Science in Engineering Education major in:
Master in Business Administration
Master of Arts in Public Administration
Master of Science in Astronomy
Master of Science in Information Technology
Master of Arts in Science Education
Diploma programs
Graduate Diploma in Astronomy
Graduate Diploma in Public Administration
Graduate Diploma in Business Administration
Rizal Technological University Senior High School
Science, Technology, Engineering, and Mathematics (STEM)
Accountancy, Business, and Management (ABM)
Humanities and Social Science (HumSS)
Technical-vocational livelihood track
Information and Communication Technology (ICT) Strand with specialization in Computer Programming.
READ ALSO: New Era University courses, fees, location, and careers
Rizal Technical University admission requirements
You should have the following prerequisites before being admitted to the institution:
Senior High School
Original copy of the PSA birth certificate issued by NSO. Local civil registries are unacceptable
2 x 2 inches passport-sized photograph with a blue background
Php. 300 for the Rizal Technical University entrance exam.
A long brown envelope to keep your documents safe
A copy of your grade 10 report card. It should be at least 2nd Quarter.
Transferees
2 X 2 passport-sized picture in a blue background
PSA original copy of the birth certificate
Transcript of records
Life-long learners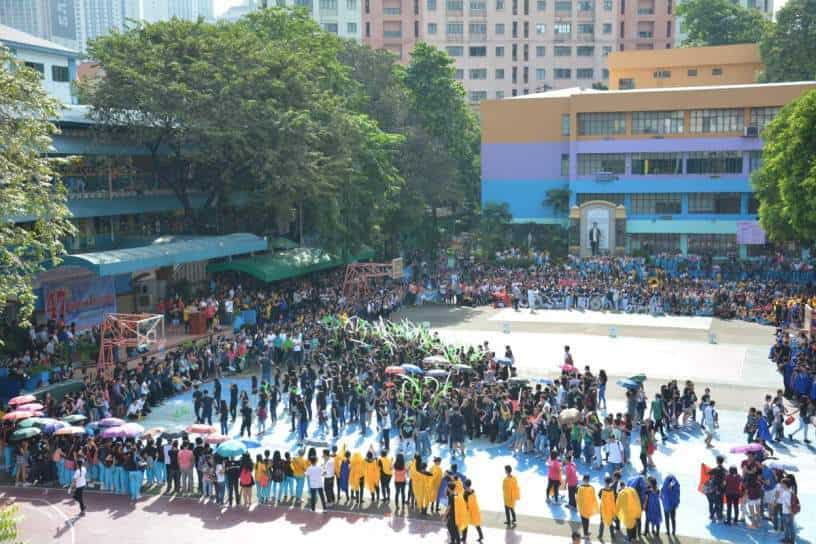 Original copy of Junior High School Card/4th year High School Card or Form 138: Note that Form 137 is not acceptable
Certificate of Good Moral Character from your previous school's principal
PSA copy of Birth Certificate: Note that Local Civil Registry is never allowed.
2x2 passport-sized photograph with a blue background
Rizal Technical University online application for freshmen
Once you have the needed requirements, its now time to declare your candidature. Use the online registration Rizal Technical University procedure shown below:
Go to the RTU admissions portal: Open your browser, connect to the internet, and key in admissions address into your search tab.
Provide your personal information: Key in your details correctly in the online Rizal Technical University application form. Enter the correct email as it will be vital for the next stages. Upload any needed documents and follow on-screen instructions to complete the registration.
Upload a passport-sized picture: It should be a recent one, and you should be informal clothes.
Retrieve your sample permit: After a successful enrolment to the portal, an ePermit will be sent to the email address you provided. You need to login to your account to retrieve it.
Print the form: It should be in color. Black and White or photocopied copies will be rejected instantly.
Download individual inventory form.
Fill out the document.
Appear on the testing date: Carry along the documents listed below:
Printed ePermit which should be colored
Accomplished Individual Inventory Form
Photocopy of your Grade 12 grades at least 2nd Quarter
Photocopy of your Good Moral Character
Photocopy of your PSA Birth Certificate
Note that:
If you don't have an ePermit, then you won't be allowed to sit for the exam.
If you are late, you won't be allowed to take the test. You should be inside the exam room 30 minutes before the stated time.
Failure to attend on the scheduled date and time will imply that your examination testing schedule will be forfeited.
The school recommends that you wear a white shirt for easy identification. This is not mandatory; you can choose to be in your favorite yellow shirt or so.
You should have two pencils
Your documents should be in an envelope, as mentioned earlier. You should not write anything on the folder. In addition, the following color guidelines should be adhered to strictly:
College of Engineering and Industrial Technology - Orange
College of Business and Entrepreneurial Technology - Yellow
College of Arts and Sciences - Green
College of Education - Blue
Institute of Physical Education - Pink
9. Checking results: Go to RTU address to check for your examination results.
If your name is listed, then you have passed the test and successfully been admitted to the leading institution. If you experience any technical difficulties in the entire online application process, reach out to the management by using the Rizal Technical University contact number listed in this article.
Rizal Technical University tuition fee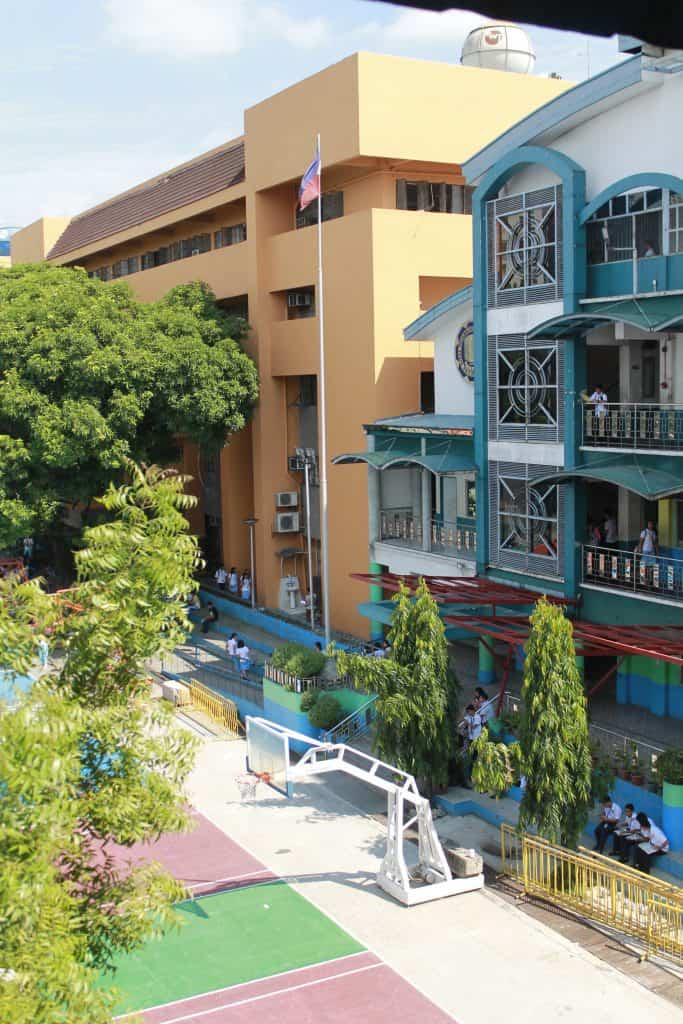 RTU is a state-owned university. According to the Universal Access to Quality Tertiary Education Act, which is a law in the country, the government has institutionalized free tuition and an exemption from other fees in public universities and colleges.
Anyone enrolled in a state university is eligible to enjoy this benefit. Apart from tuition fees, administration, library computers, and laboratory fees are waived. For those in technical-vocational schools, further do not need to pay for the cost of facilities, utilities, tools Maintainance, and equipment.
Nonetheless, you can only benefit from this law if you finish your degree on time. This means that you pass and do all the required units per year.
Rizal Technical University address and campuses
Use the following contact details to reach out to the school from Monday to Friday, 8.00 am to 12.00 am and 1.00 am to 5.00 pm only.
RTU main campus Mandaluyong
Physical location: 704 Boni Ave Cor Sacrepante, Mandaluyong, 1550 Metro Manila, Philippines
Phone 1: (+63 2) 8534-82-67
Phone 2: (+63 2) 85349690
Phone 3: (+63 2) 85349651
Phone 4: (+63 2) 85348274
Phone 5: (+63 2) 85348275
Telefax: (+63 2) 8534-97-10
Rizal Technical University Pasig City campus
Physical location: Pasig City, Metro Manila
Rizal Technical University is a pioneer of several innovative academic courses such as Doctor of Technology Education and Instrumentation and Control Engineering. It is one of the best state universities to take your engineering, architecture and technology-related diploma, degree, masters, and doctorate course.
READ ALSO: Mapua University courses, facilities, admission, tuition fee (2020)
Source: KAMI.com.gh