Mt. Pulag: Everything you need to know before travelling
Getting active and exploring the outdoors is an exhilarating activity that is perfect for adventurous souls. Outdoor activities like mountain climbing give you a chance to immerse yourself in nature and get your blood pumping. One of the most popular hiking destinations in the country is Mt. Pulag.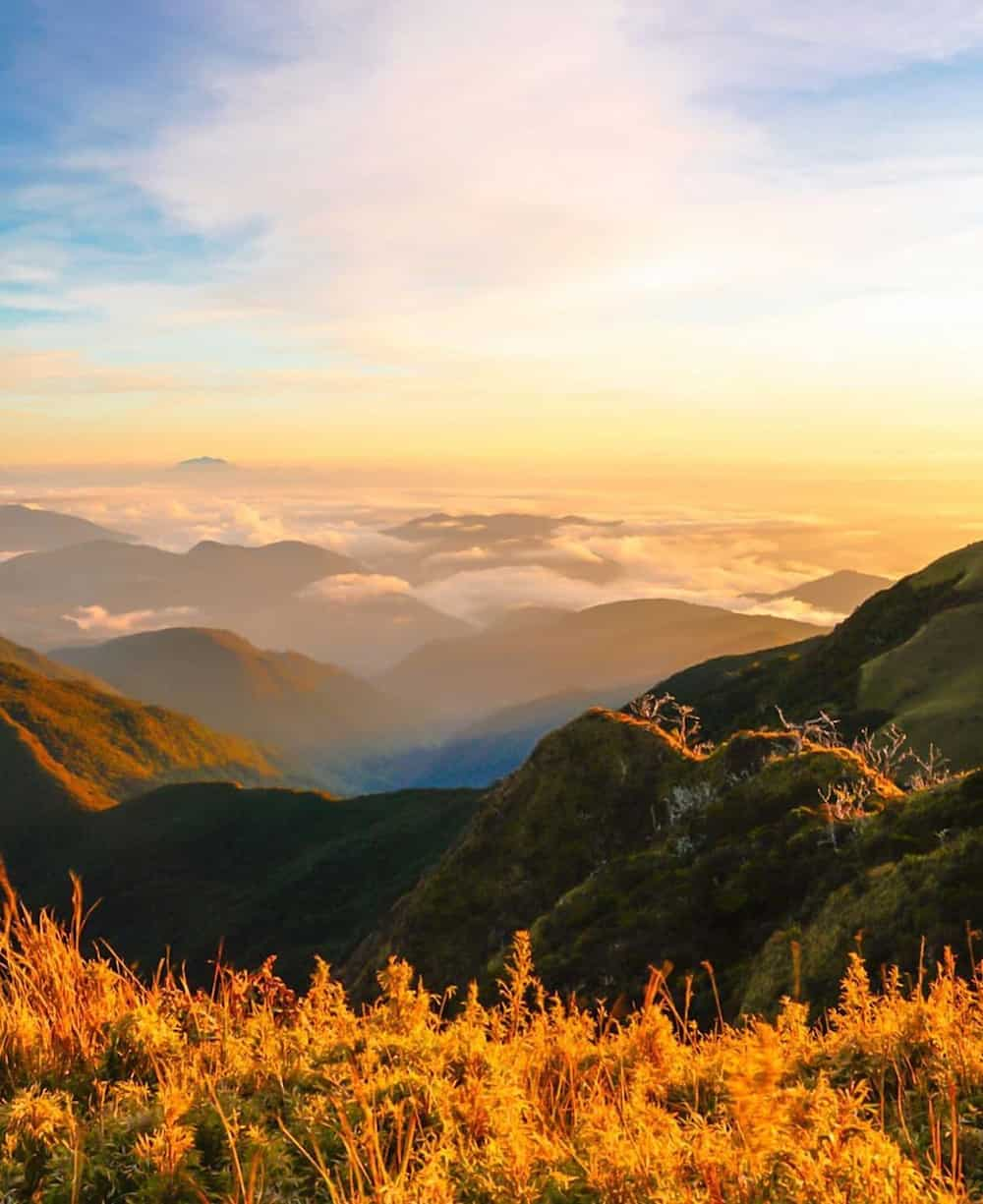 Mount Pulag is the third highest mountain to climb in the Philippines, and it also boasts the highest peak in Luzon. Although its location is in the Kabayan province of Benguet, its peak borders between three provinces, Benguet, Ifugao, and Nueva Vizcaya.
Mt. Pulag climb for beginners
Whether you are a seasoned climber or newbie at exploring these kinds of terrains, Mt. Pulag offers a truly rewarding experience that you can not afford to miss. Here are important details to note:
Mt. Pulag MASL: 2,926 meters above sea level
Mt. Pulag location: Kabayan, Benguet
Mt. Pulag difficulty: Intermediate
Weather
Mt. Pulag's elevation is a close rival to the Philippines' highest peak, Mt. Apo, which is at 2,954 meters above sea level. As this Benguet mountain is a cold-weather hiking destination that a majority of tourists flock to, its chilling breeze is sure to be an experience of a lifetime.
If you want to experience the coldest Mt. Pulag temperature, plan your trip between December and February. Meanwhile, the best season for climbing is from November until March.
Although it is also temperate, Mt. Pulag's weather is with predominant rain throughout the year. Avoid hiking in August as it is the month with the most rainfall at 1,135 mm. In a year, rain averages 4,489 mm on this mountain.
Mt. Pulag exact location
When it comes to the Mt. Pulag address, the Mt. Pulag National Park Protected Area Office is at Ambangeg, Daclan, Bokod, Benguet, and all tourists are required to pass through this area to secure a permit for their visit.
READ ALSO: Staycation in Tagaytay: 15 budget-friendly ideas
In addition to acquiring a permit, visitors are oriented for both their safety and the preservation of the National Park.
Mt. Pulag preparation: What to bring
Hiking is not an activity you can do on an impulse, especially if you are new to hiking. Depending on your experience and trail, it can take around six or more hours, or one or two days to reach the summit. There are camping grounds and homestays available for hikers as well as rules and regulations to follow.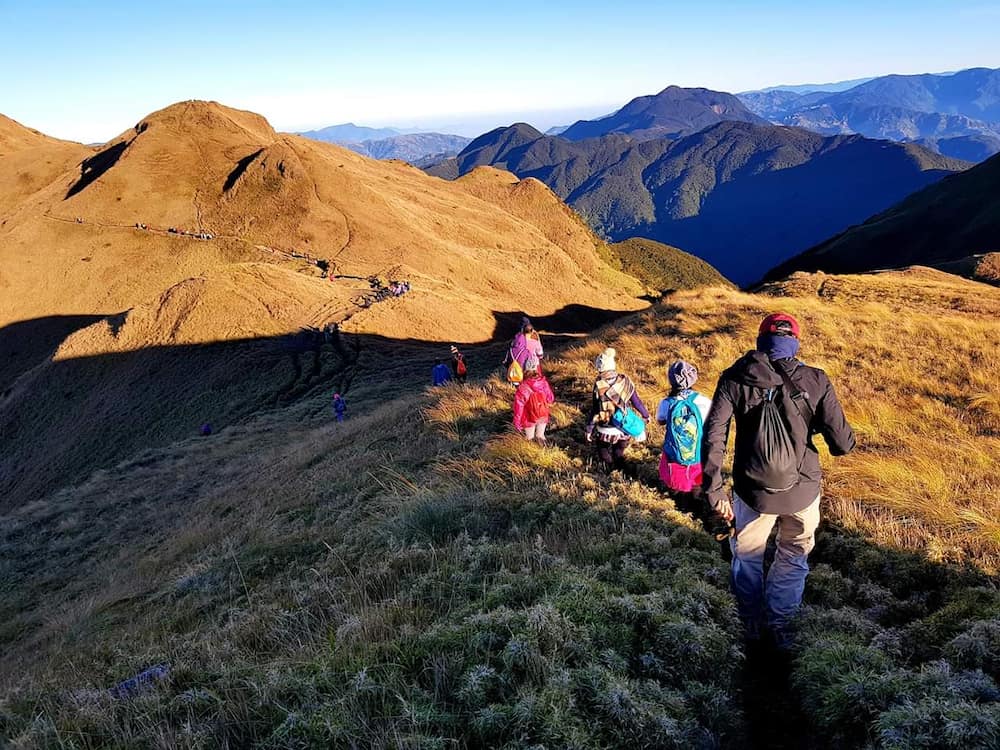 Before you embark on your Mt. Pulag itinerary, it is best to come prepared. Pack light and make sure to only take what is needed. Here are some hiking essentials for your trip:
1. Hiking gear
Dri-fit long sleeve
Thermal jackets
Fleece jackets
Leggings or trek pants
Lightweight or waterproof jackets
Hiking shoes
Headwear, bonnet, scarf
Gloves
Protective eyewear, cap, visor
What you wear will directly affect how comfortable you are during your hike. Remember to wear clothing that protects you from rain and the cold.
2. Personal necessities
Backpack
Umbrella
First aid kit
Sunblock
Lip balm
Tissue
Flashlight or headlamp
Extra batteries
3. Food
Water
Trail food (fat, sugar, and salty food)
4. Camping equipment
Cooking utensils
Camping stove
Food load
Tent
Sleeping bags
If you are planning on camping, building a fire is strictly prohibited. Instead, hikers can bring along a camping stove and other cooking essentials. If it is too much hassle, sleeping at a homestay in the area is another option.
It is important to stay vigilant when handling fire onsite to avoid another Mt. Pulag fire incident like the one in 2018. In this case, seven hikers were to blame for the destruction of six hectares of the national park.
5. Mt. Pulag Medical certificate
All hikers are to secure a medical certificate as proof of their health. It should state that the individual is in their best shape and that they are fit enough to engage in the activity.
READ ALSO: LRT stations: A quick guide in knowing where to ride
Sea of clouds, nature, and sunrise
There are several key reasons why the Mt. Pulag hike is a fulfilling and rewarding activity. Here are the top three:
1. Mt. Pulag sunrise
Witnessing the crack of dawn at this National Park is ten folds more stunning than your usual sunrise. Seeing the daybreak paint the vast sky among a sea of clouds is a breathtaking experience at this location.
2. Mt. Pulag Sea of Clouds
The hours of trekking leads hikers to a gorgeous and seemingly endless ocean of clouds that slowly drift under the vibrant colors of the sky.
3. Plants and wildlife
Aside from the gorgeous views at the summit, the trail towards the peak is filled with a variety of around 530 plant species. This is inclusive of the Benguet Pine, dwarf bamboo, and lots of ferns, moss, and lichens.
Aside from the different flora and fauna, it is also home to mammals, such as the Luzon Pygmy Fruit bat, Philippine brown deer, and Northern Luzon giant cloud rat.
Four trails
To get to the peak, there are four trails to choose from. Hike hours and difficulty of the exploration depends on which of the four trails you choose.
Mt. Pulag Ambangeg trail
The Ambangeg path is the most common trail as it is the 'easiest' to take. There are more open spaces and rolling trails when trekking in this path which makes it perfect for beginners. Hikers who take on the Akiki, Ambaguio, and Tawangan trails usually use the Ambangeg path as their exit.
Mt. Pulag Akiki trail
The Akiki trail is better suited for more experienced hikers because of its level of difficulty. It is sometimes called 'The Killer trail' as it takes three days to finish. Additionally, it has more uphill treks. Despite the physically demanding exploration, it is in this path where hikers can see the Eddet River and Marlboro country.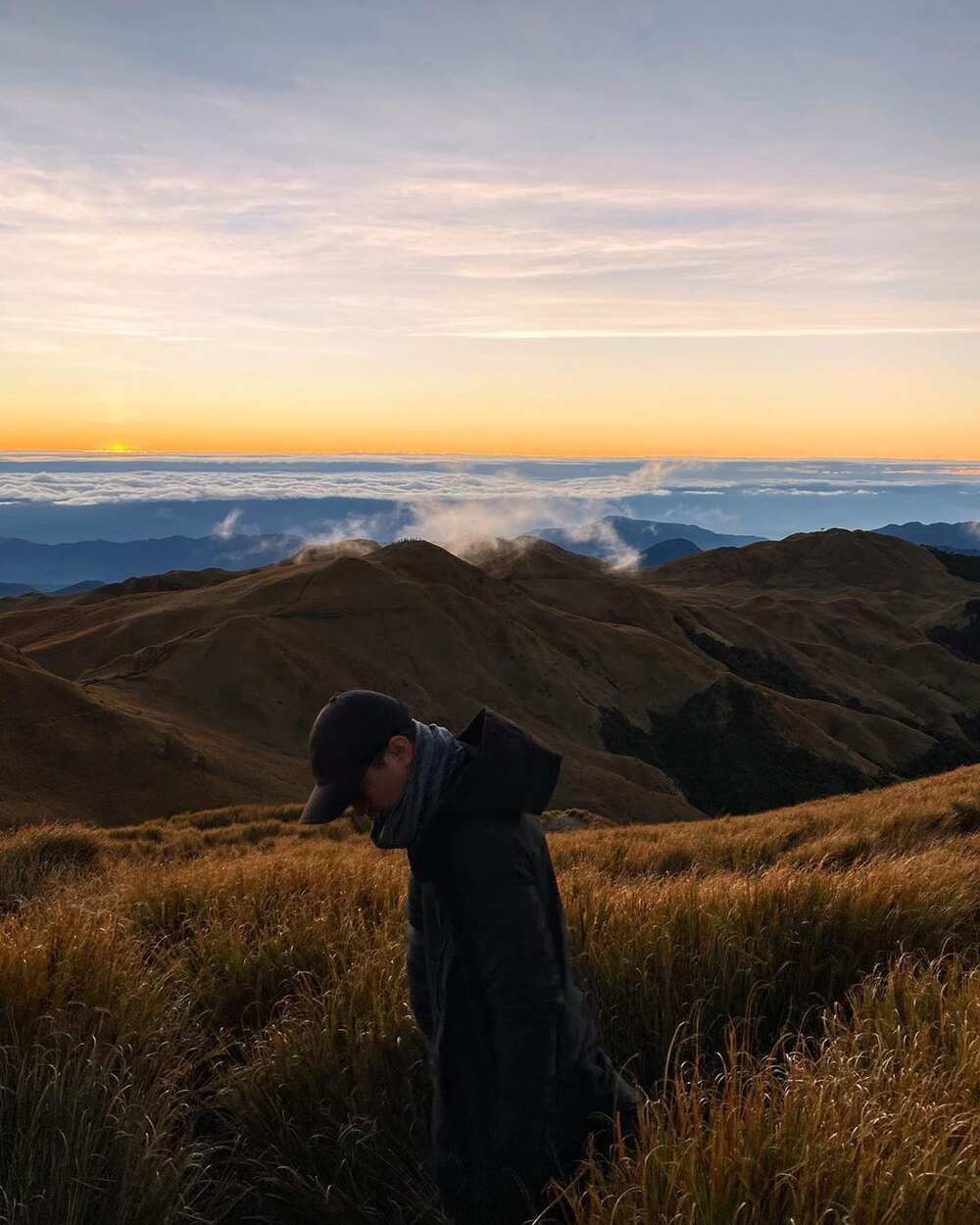 Mt. Pulag Tawangan trail
For those who take the Tawangan trail, it is a path of rich forests and moss, river streams, and leeches. However, it is also the trail to take if you want to have a look at Luzon's second-highest peak, Mt. Tabayoc. This includes the four lakes Ambulalakao, Iculus, Tabeo, and Detanapco. The Tawangan village welcomes hikers for their camping and overnight stays.
Mt. Pulag Ambaguio trail
Among the four, the Ambaguio path is rarely walked on because of its cemented trail. However, this is the path that starts from Nueva Vizcaya and is the longest one to take.
Mt. Pulag expenses
The Mt. Pulag tour budget usually depends on the different kinds of arrangements and accommodations of the hiker or group. When it comes to hiking packages and itineraries, it is much cheaper to go by groups as well as safer to inquire from trusted travel agencies and guides.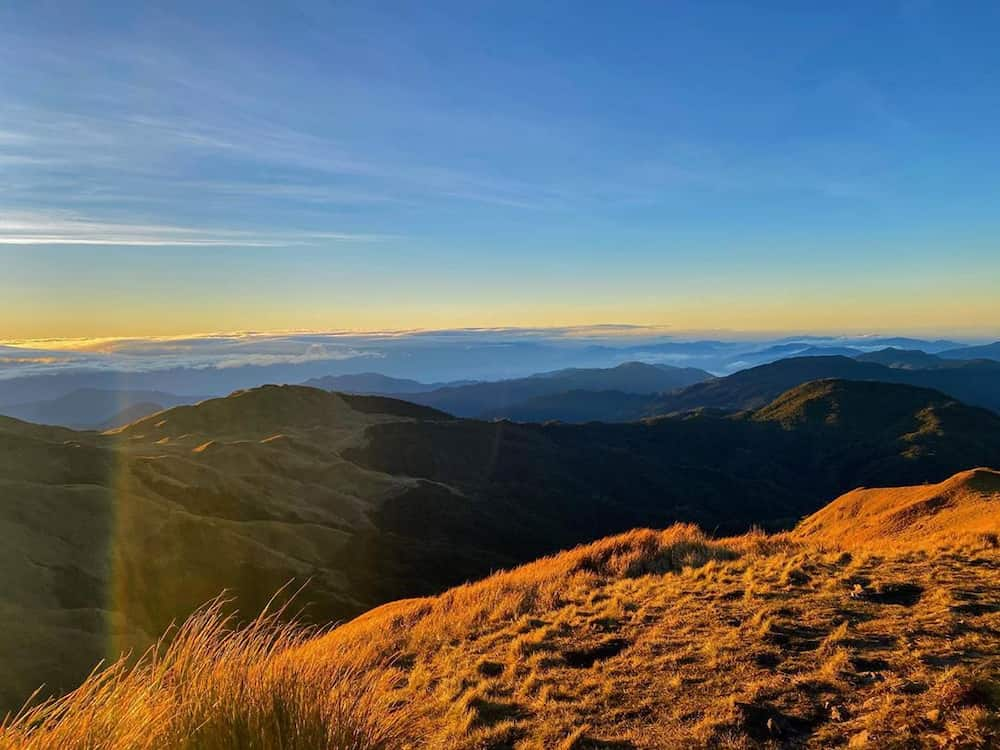 In regards to this, travel expenses depend on what is inclusive during the trip such as transportation, food, tour guides, and homestays. Additionally, it also varies depending on which trail you are taking.
As of 2019, other fees included are the following:
DENR registration: 175 pesos per head
Tour guide fee: 120 pesos per head
Environment and Cultural Heritage Fee: 150 pesos per head
Instead of the usual beach and road trips, try going on an outdoor adventure with your friends and family at Mt. Pulag. Not only is it a one-of-a-kind experience, but it is also a great getaway from the Philippine heat.
READ ALSO: 12 most expensive wedding venues in the world
Source: KAMI.com.gh