Filipino horror movies: Top 10 in 2020
Many might not love them, but horror movies are the most-loved around the world. Luckily, the film scene has also not disappointed its fans. At the moment, there are hundreds of Filipino horror movies to watch, but you need to go for the best. How many do you know?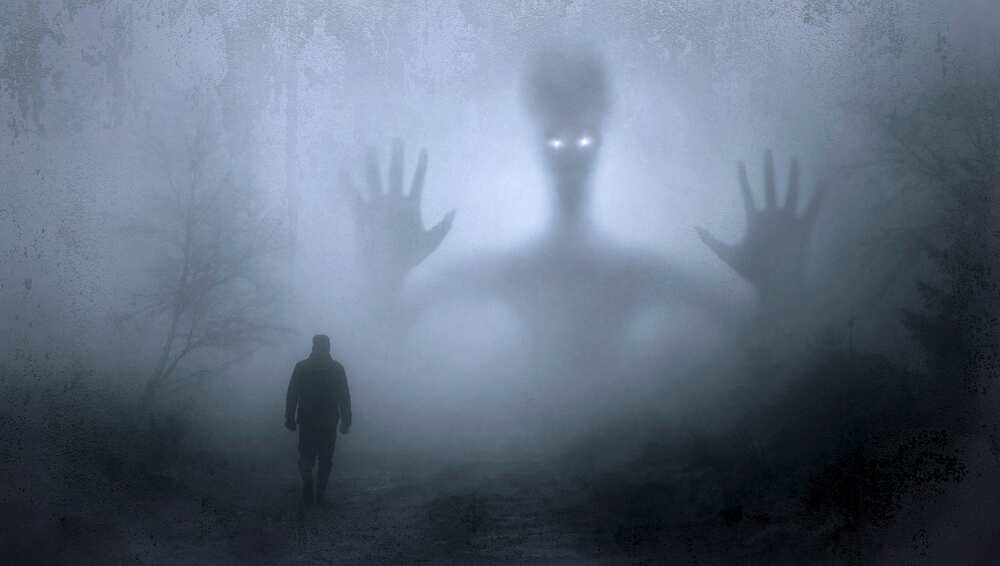 Pinoy horror movies are gaining massive popularity with time. There are a couple of new and best horror movies one would not afford to miss to watch. You can stream, order online, or book a ticket to a movie theatre to get the party started.
Best Filipino horror movies in 2020
Below is a compilation of both the new and most-watched/loved Pinoy horror films. They have been carefully selected based on several factors, including theme, clarity of the pictures, and universal fear, among many others.
1. Aswang
IMDb rating: 3.8/10 (59 votes)
The Aswang movie is a remake of the 1992 horror film with the same name. The remake is much better as compared to the original version in numerous ways. For instance, it features your favorite actors, such as Lovi Poe, Albie Casino, Julian Ward, and Paulo Avelino, among many others.
The film revolves around a creature, Abwak, which transforms into different forms to hunt down its victims. The cinematography and the narrative of the film saw it receive a warm reception from viewers across the country.
2. Eerie
IMDb rating: 4.6/10 (1,496)
The film revolves around a counselor who is determined to uncover the unusual happenings in a convent after the death of one female student. In her quest, she faces objections from the force for meddling with the case, but she does not stop.
Interestingly, the film features your favorite thespians such as Bea Alonzo, Charo Santos, Jake Cuenca, Gillian Vicencio, Gabby Padilla, and others. Also, the story was written by Mariah Reodica and directed by the mighty Mikhail Red. Overall, it is the kind of movie everyone would love to watch.
READ ALSO: Funny anime shows: Top 15 in 2020
3. Kisapmata
IMDb rating: 7.7 89 (votes)
Kisapmata movie tells a frightening story revolving around murder, parricide, and suicide. The events of the movie will leave you screaming throughout the film. The cast of the movie includes actors like Vic Silayan, Charo Santos, Charito Solis, Jay IlaganDindo Angeles, and Juan Rodrigo, among many others.
The movie was written by Mike De Leon, Clodualdo Del Mundo Jr., Nick Joaquin, and Raquel Villavicencio. Also, the film was directed by Mike De Leon.
4. Feng Shui
IMDb rating: 7.7/10 (89 votes)
In Feng Shui movie, a woman is set on a journey to help her family from a curse known as bagwa cast to them. The film has two parts (Feng Shui 1 & Feng Shui 2) released in the same year. Part 2 of the movie gets more exciting and frightening with the Bagua mirror and the two main characters, Joy and Lester.
The film was written and directed by Chito S. Rono with the help of other creative screenwriters such as Roy Iglesias. The film stars talented actors like Kris Aquino, Cherry Pie Picache, Coco Martin, and others.
5. Nightshift
Nightshift is another extremely scariest movie that will keep you on our toes for a whole 1 hour 35 minutes. A young female is forced to stay in a morgue at night because of a delay from her co-workers on her first night. As darkness befalls, her experience in the morgue becomes terrifying as the corpse manifests signs of resurrection.
The film is the latest release of 2020. It features Yam Concepcion, Jeffrey Quizon, Soliman Cruz, etc. The film was written and directed by Yam Laranas.
6. Seklusyon
IMDb rating: 6.5/10 (430 votes)
Seklusyon is a 2016 horror film produced by Reality Entertainment. Aspiring priests have a challenging task ahead of them as they try to ascertain whether a mysterious girl sent to the convent is evil or not.
The film features Rhed Bustamante, Neil Ryan Sese, Ronnie Alonte, Lou Velosi, among many other talented actors. Erik Matti directed it.
READ ALSO: Top 50 most handsome Korean actors: 2020
7. Sukob
IMDb rating: 6.2/10 (281 votes)
If you have never felt a real horror experience in a movie, then this might be the best film for you. The Wedding Curse (Sukob) revolves around a marriage fallacy. The terrifying scenes in the film and the choice of actors make this one worth adding to your favorite movie list.
Chito S. Rono wrote the story. Similarly, she was the director of the film. It gets more interesting because most of your favorite actors are in the movie. They include Kris Aquino, Wandell Ramos, and Claudine Barretto.
8. The Ghost Bride
IMDb rating: 5.6/10 (119 votes)
This is a supernatural ghost movie that was released in 2017. The plot of the movie revolves around a girl who has to exchange his parents for superpowers. You can buy the film to catch the action.
Alex Chiu, Alice Dixon, Matteo Guidicelli, Christian Bables were among The Ghost Bride cast. It was directed by Chito S. Rono and produced by Star Cinema.
9. The Road
IMDb rating: 5.6/10 (1625 votes)
It is close to ten years since its release, but yet the film is still on point and a favorite for many movie-lovers. The reopening of a case leads investigators into a road of mystery. For a long time, the abandoned road is linked with strange murder cases that never get to be solved.
The movie features your best actors like Carmina Villarroel, TJ Trinidad, Rhian Ramos, among many others. It was directed by Yam Laranas.
10. The Healing
IMDb rating: 6.2/10 (199 votes)
The Healing is another film you cannot miss in the best Filipino horror movies list. Families are forced to seek spiritual healing from a woman using supernatural forces. Later on, they have to suffer the consequences as repayment starts to manifest in terrifying ways.
Where to watch Filipino horror movies
You can stream them on platforms such as Netflix, Popcornflix, Iflix, HOOQ, Crunchyroll, Viu, MUBI, and FOX+. Similarly, you can order them on Amazon Prime Video.
We hope that this list of Filipino horror movies has helped you to make an informed decision. Well, it is time to grab your popcorns and have fun!
READ ALSO: Alleged earnings of 'Miracle in Cell No. 7' and other MMFF entries circulate online
Source: KAMI.com.gh