Converge ICT review, coverage areas, plans, contact
The need for new ideas and better services for internet providers is high these days. Because of the rise of new telecommunications companies, one must be different from the rest to get the attention of possible customers. Knowing that other telecom providers came first before them in the country, Converge ICT Solutions Inc. is truly a game-changer in the Philippines' telecom industry.

Converge is one of the Philippines' primary telecommunication and cable television services provider today. It operates fiber-optic broadband networks, cable television marketed as Air Cable, and cable internet, marketed as Air Internet, in the country. Converge's appeal is that their rates are cheaper than other available broadband services, but more than that, they do offer a better and faster internet connection experience.
If you are tired of the typical data speed in your home, businesses, or offices, maybe it is time for you to try and give this telecom company a shot.
Converge ICT plans
This telecom company created different internet plans for the convenience and needs of its customers, such as the FiberX, Fiber Xtreme, iBiz, Microbiz, and corporate plans. All of Converge's internet plans provide unlimited, reliable, high-speed broadband internet at an affordable price point. The company's offer of no data capping is a real game-changer.
FiberX
FiberX plans are the most affordable and most reliable high-speed fiber internet in the market today. If you subscribe to any of these plans, you will surely enjoy a fast and pure end-to-end fiber internet with no data cap (volume allowance).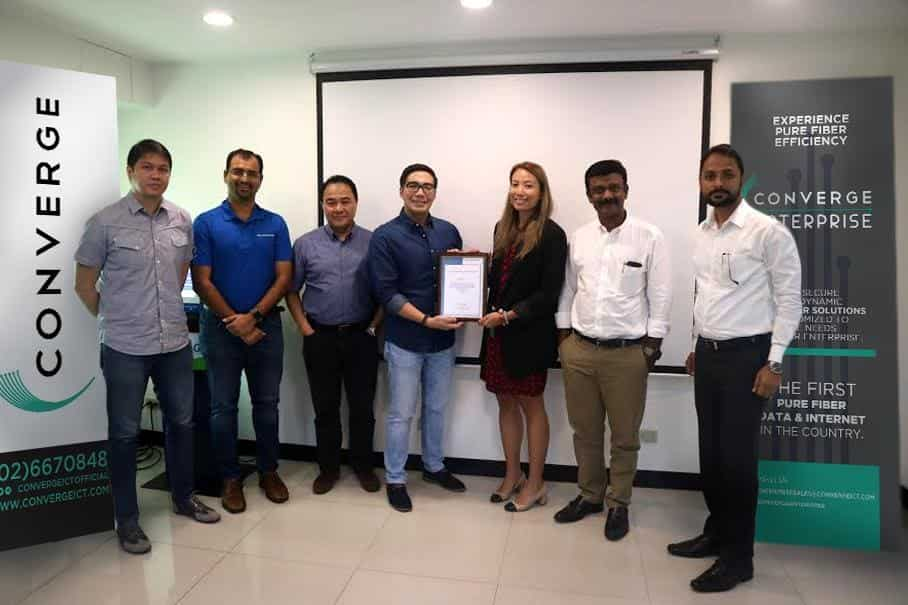 FIBER X 1500 (25 Mbps)
FIBER X 2500 (75 Mbps)
FIBER X 3500 (150 Mbps)
Fiber Xtreme
Fiber Xtreme is a pure fiber internet for your home. You can download, play, surf, and stream faster than before without the limit of a volume allowance. You can choose from the list below which plan you want.
XTREME 4500 (300 Mbps)
XTREME 7000 (500 Mbps)
iBiz
You can now take your business to the next level with Converge's iBiz plans, made just for your business. Getting a faster connection and a more reliable network ensures optimum productivity in your operations.
IBIZ 10 for only P4000 (10 Mbps)
IBIZ 20 for only P6000 (20 Mbps)
IBIZ 30 for only P9ooo (30 Mbps)
IBIZ 40 for only P12000 (40 Mbps)
IBIZ 50 for only P15000 (50 Mbps)
MicroBiz
MicroBiz is designed to upgrade small businesses for better productivity and faster progress. If you are just starting your business and you are looking for an internet plan that will help in your start-up biz, the following plans might be useful for you.
MICROBIZ 2000 (25 Mbps)
MICROBIZ 3000 (50 Mbps)
Converge ICT coverage areas
If you are planning to subscribe to any of the telecom internet plans and is wondering if your location is part of the Converge ICT areas of services, then you should know that it is not yet available at some places.
It's mostly available in Metro Manila and some parts of Luzon, such as Cavite, Rizal, Laguna, Pampanga, Zambales, and Tarlac. Currently, they plan to put up networks in Nasugbu, Batangas and San Fernando in La Union.
You can also visit their application link where you can fill in the boxes with your full address. If your area of residence is serviceable, you will get a green pop-up message with a smiley.
Converge ICT location is in Reliance IT Building, 99 E. Rodriguez Jr. Ave, Brgy. Ugong Pasig City, Philippines. But for a more hassle-free way of getting in touch with the company, one can reach them through their hotlines.
Converge ICT hotline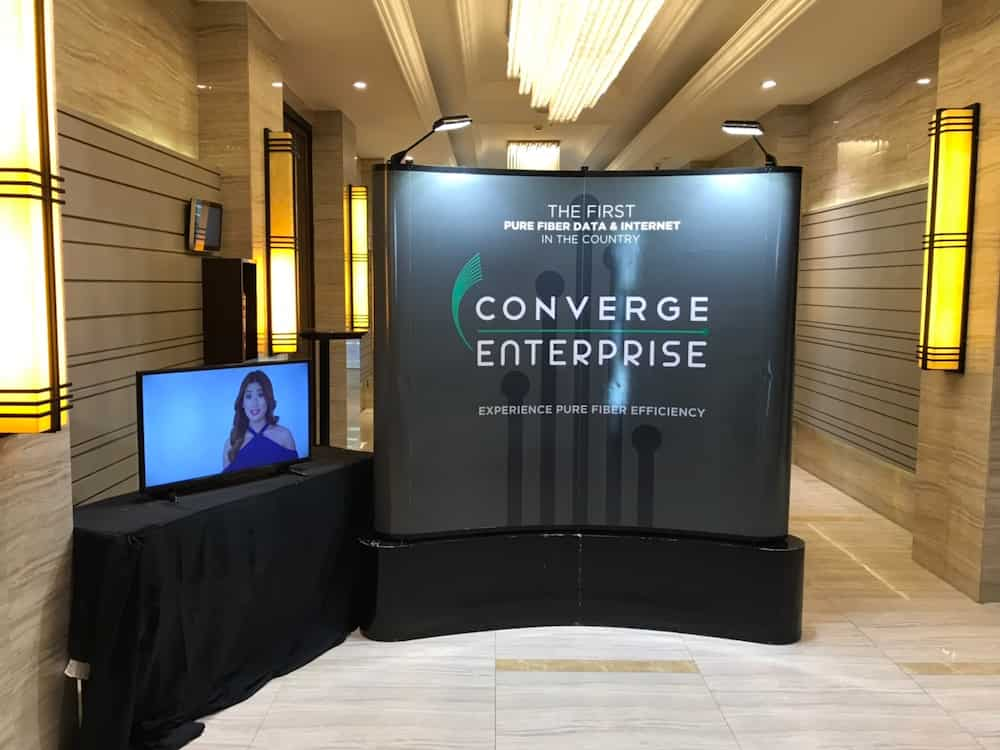 To get in touch with Converge ICT directly or to talk to their customer service agent, dial any of the following Converge ICT contact numbers depending on your need, location, and inquiries:
Sales Hotline: (02) 86670848
Converge ICT customer service hotlines:
NCR - (02) 86670850
Regional - (045) 598 3000
Converge ICT billing
As part of the company's advocacy efforts, the company went paperless in their billing or statement of account (SOA). They are not sending out printed billing statements anymore; instead, they are sending one's SOA to their registered email address. To ensure that you receive your monthly SOA, the encourage you to update your registered email address.
READ MORE: Globe internet plans 2020: Review
How to change WiFi password Converge ICT
Step 1: Open a browser and go to 192.168.100.1
Step 2: Go to WLAN, then 2.4G or 5G basic network settings. After changing the SSID name and WPA PreSharedKey, click on apply.
Step 1: Open a browser and go to 192.168.1.1
Step 2: Go to Interface setup then wireless. After changing the SSID and Pre-Shared Key, click on save.
Step 1: Open a browser and go to 192.168.1.1
Step 2: Go to the network, then SSID settings, change the SSID name then click submit.
Step 3: Go to Network, then Security, change the WPA Passphrase, then click submit.
Are there any Converge ICT careers opening?
According to Converge ICT Solutions Inc. account on JobStreet.com, the company is looking for the following:
Sourcing Specialist
Recruitment Specialist
Core and Network Planning Engineer
Job Order Fulfillment Officer
Marketing Services-Specialist
Virtual Key Account Manager
Key Account Manager
Testimonials
Unlike other telecom companies, Converge are gaining positive reviews ever since they joined the industry. Below are some of the Converge ICT review that will help you decide to try Converge's plans and promos.
Here is what Converge ICT FiberX subscriber Patricia Isabelle Blanche says about Converge's services,
Good customer service po talaga ang Converge! Lagi sila nakaantabay pag may issue and mabait po lahat.
Converge ICT truly made a massive change in terms of internet experience for the Filipinos. There are more from this company that their customers are looking forward to seeing. Do you want to try Converge's amazing services?
READ MORE: PLDT Fibr plans 2020: review
Source: KAMI.com.gh