20 most expensive cars in the world today
Money cannot buy you happiness, but it can put a nice car in your garage. You can get a model that is exquisitely built, gorgeous, exclusive and fast. The most expensive cars in the world fall in between a museum's masterpiece and a mode of transportation.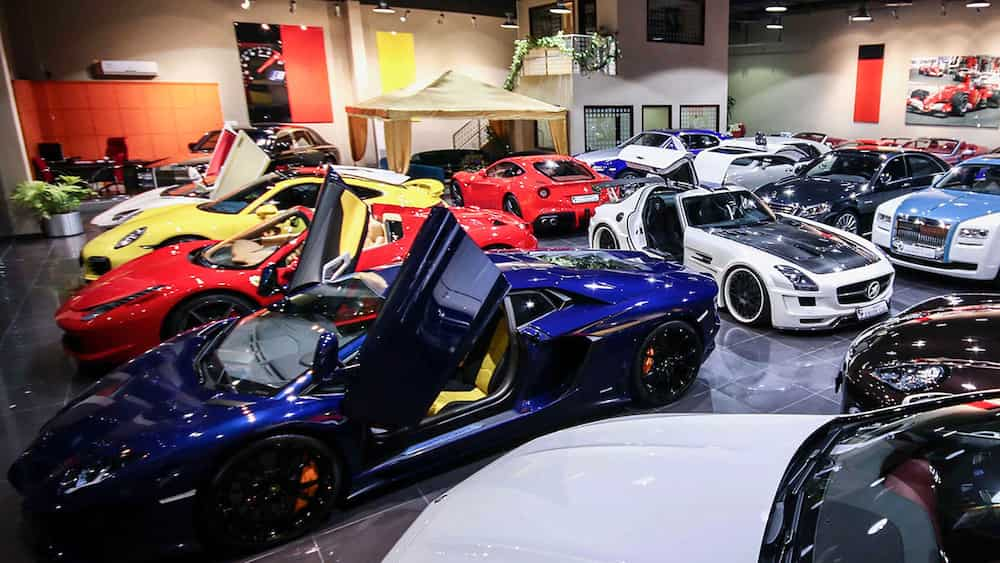 The most expensive cars in the world today are more than just a means of transport. The rolling pieces of art can capture the priorities of one percent in the globe. Their universe is ruled by flamboyance, and swagger over efficiency and practicability.
The top 20 most expensive cars and their prices in 2020
Without putting so much criticism on the lifestyle, these machines are mind-boggling. Let's take a look at the count down from the most expensive to the least expensive ones.
1. Bugatti La Voiture Noire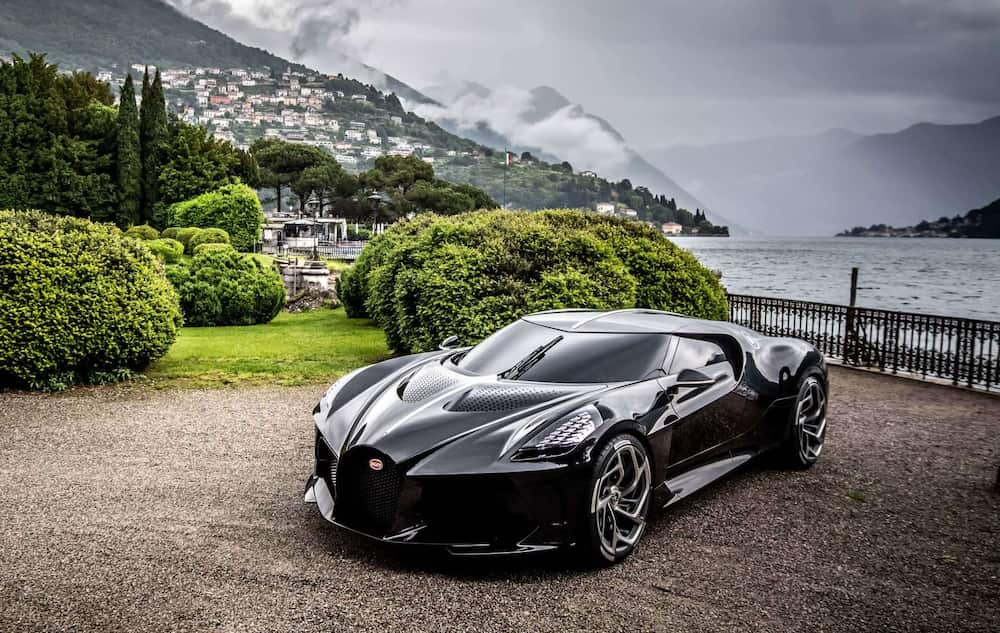 What is the most expensive 2020 car? Bugatti L Voiture Noire stands as the world's most expensive car. It was revealed at the 209 Geneva Auto.
How much is the most expensive car in the world? The machine is valued at $19 million.
La Voiture Noire which is a French name for The Black Car is powered by a quad-turbocharged 8.0-litre W16 engine placed in the car's mighty Chiron. It has a 1,500 horsepower channelled to its four wheels and as a result, it is one of the fastest vehicles from this brand.
2. Rolls Royce Sweptail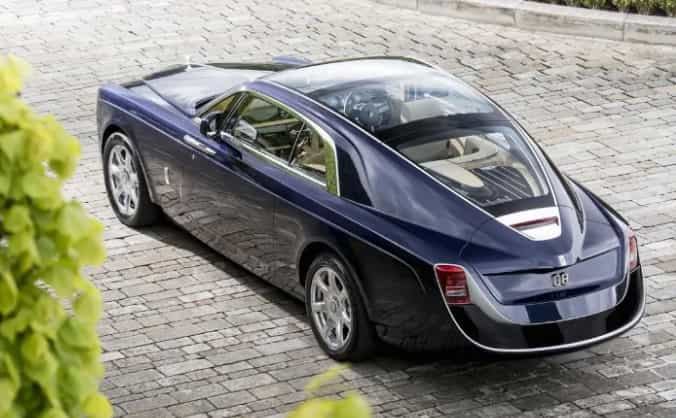 Rolls-Royce can create for you whichever type of car you want as long as you are willing to pay the price that comes with it. Currently, the Sweptail is one of the most expensive cars which a one-off coupe client commissioned from the ground all the way up.
Sweptail's design has acquired most of its inspiration from the classic model of this brand while still borrowing some styling cues from the globe's super-yachts. The car, which is unique in almost all its parts, took a whopping four years to come to completion. As of 2020, Sweptail costs roughly $13 million.
3. Bugatti Centodieci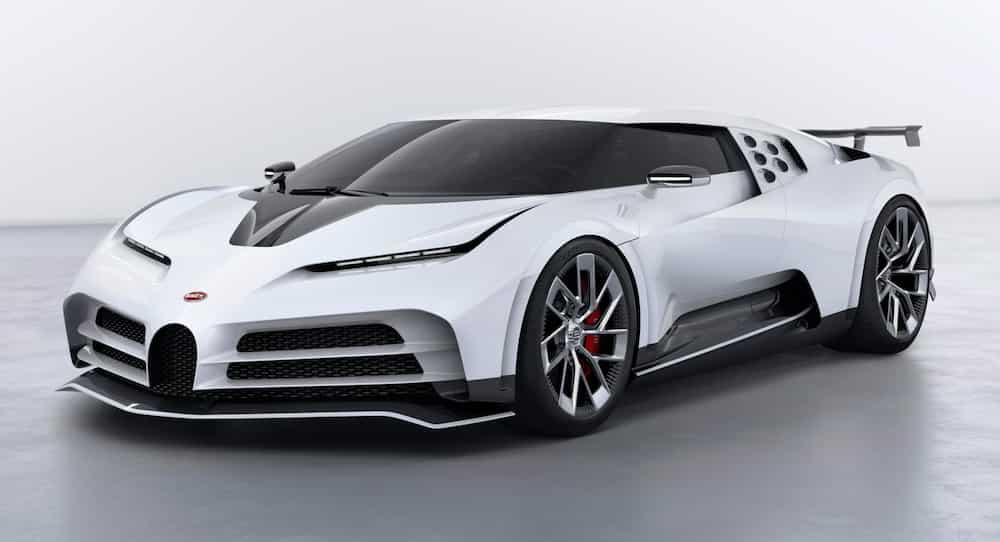 After the introduction of La Voiture Noire, the company was still working on another Bugatti masterpiece, the Centodieci. This limited edition is a tribute to the EB110 as Centodieci is the Italian name for one hundred and ten.
Bugatti Centodieci has a more angular design as compared to all the other members of the Bugatti brand. Its emblem is above the horseshoe-shaped grille just as it was in the EB110 model. It has five round slots on the rear part of each side window thus creating a new visual link between the Centodieci and the EB110.
Bugatti Centodieci's body hides a platform which is shared with the Chiron as well as an enormous quad-turbocharged W16 engine that is tuned to deliver 1,600hp. The brand stopped its production after releasing only ten units with each going for $ 8.9 million.
4. Mercedes-Benz Maybach Exelero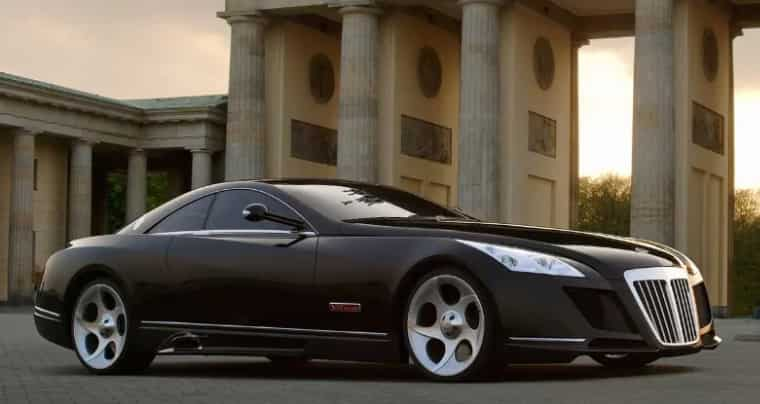 The brand secures a position in this list under Honorable Mentions due to one of its one-off status that made the best car in the world. The model was created in 2004, which made its sticker tag pricier. The Mercedes-Benz Maybach Exelero boasts a 700hp, a twin-turbo V12 engine as well as many other numerous luxurious amenities.
The car is priced at $8 million.
5. Koenigsegg CCXR Trevita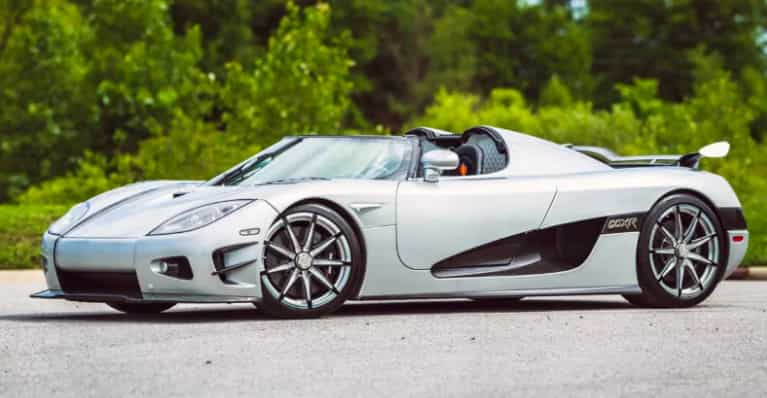 CCXR Trevita is the reason behind the appearance of Koenigsegg on the list of the most expensive cars in 2020. The vehicle is covered in diamond which explains its high cost.
The Swedish producer gave the model a new exterior finish dubbed the Koenigsegg Proprietary Diamond Weave which is made of the diamond coating. The carbon fibers are coated with a diamond dust-impregnated resin. The car is priced at $4.8 million.
6. Lamborghini Veneno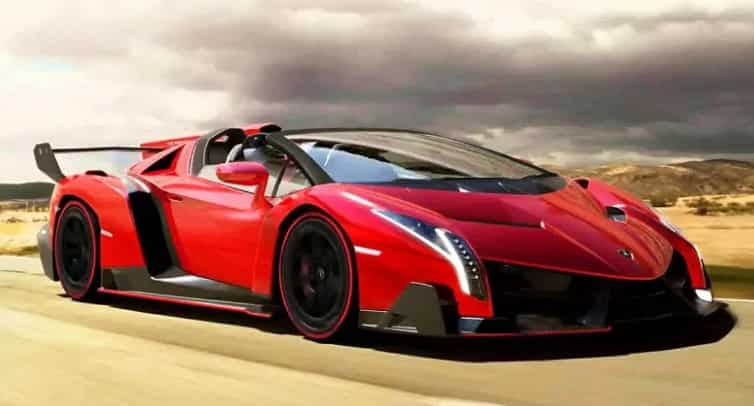 The brand built the Lamborghini Veneno to celebrate its 50th birthday. The machine looks stunning from whichever angle you choose to take a gaze at it. It boasts a 6.5-liter V12 spin to 8400 rpm to deliver 740hp and 507 lb.-ft. The car can speed up from zero to 60 mph in 2.9 seconds hence making it one of the fastest of its kind.
The Lamborghini Veneno is priced at $4.5 million.
READ ALSO: 10 Pinoy celebrities and their expensive and stunning motorcycles
7. Lamborghini Sian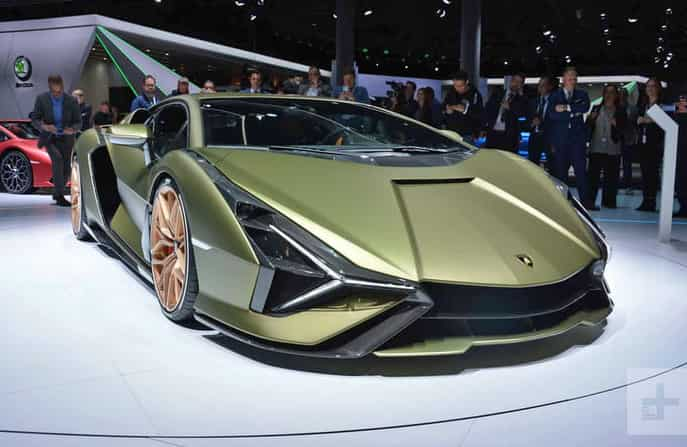 Sian is not just any ordinary Lamborghini but rather the company's first production hybrid model. The machine boasts a 48-volt electronic motor place between the engine and transmission. While other vehicles draw their power from a lithium-ion battery pack, this model draws its energy from a supercapacitor.
Sian has a V12 engine that delivers 785hp to the four wheels. It can move from zero to 60mph in 2.8 seconds with a top speed of 220 mph. With only a limited production of 63 units, one unit goes for $3.6 million.
8. W Motors Lykan Hypersport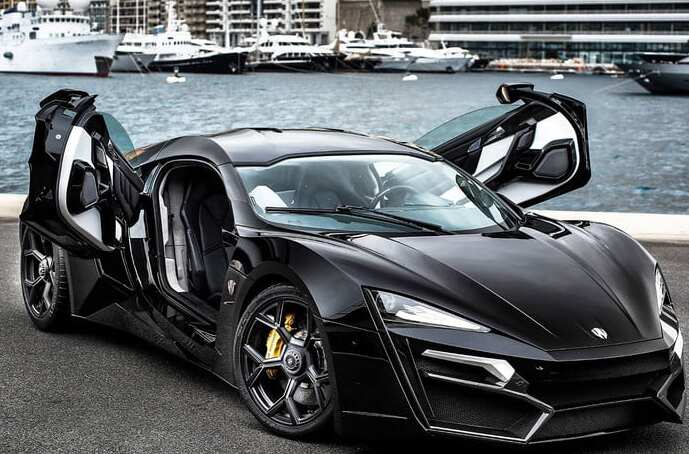 We all got to learn about the massive power of Lykan Hypersport after starring in the blockbuster Furious 7. The machine is unique in numerous ways; it boasts scissor doors, jewel-encrusted headlights and an interior that is ripped right off from science fiction.
It has a 3.7-liter twin-turbo flat-six that produces 770hp and 708 lb.-ft. It accelerates from zero to 62 mph in just 2.8 seconds with a top speed of 240mph
9. Bugatti Veyron (Limited edition by Mansory Vivere)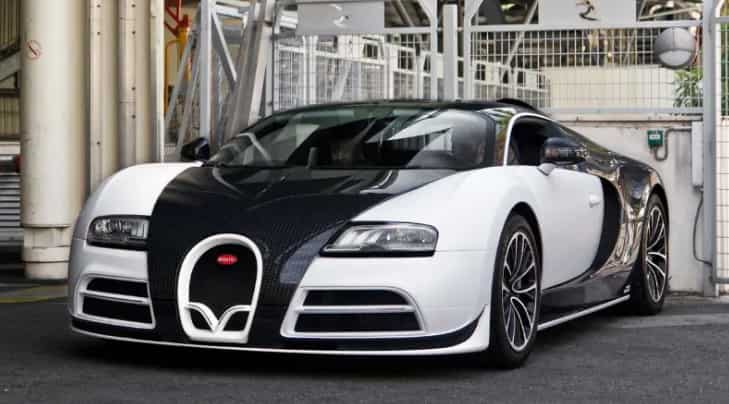 In position 9 is the mighty Bugatti Veyron precisely the version produced by Mansory Vivere. It is not only one of the fastest but also the world's most expensive car.
The machine stands as a Grand Sports Vitesse Roadster which has been adorned with a new spoiler package, a carbon-fiber body, a refurbished cabin, upgraded LED lights and a remodeled front grille. Bugatti Veyron has a high speed of up to 254mph. It goes for $3.4 million.
10. Ferrari Pininfarina Sergio
Even though Ferrari Pininfarina Sergio is not the best car in the world, it is undoubtedly one of the most-coveted ones since only six of them were ever made. Sergio model is a Ferrari 458 Spider design fitted with a new interior and body.
It has a 4.5-liter V8 engine that sends 562hp to the wheels, but since Ferrari 458 is more rigorous than Sergio, it quicker and handles speed in a better way. The purchasing mechanism for each of these cars was different from the norm as the automaker chose each of the six owners. The vehicle is priced at $3million.
11. Bugatti Chiron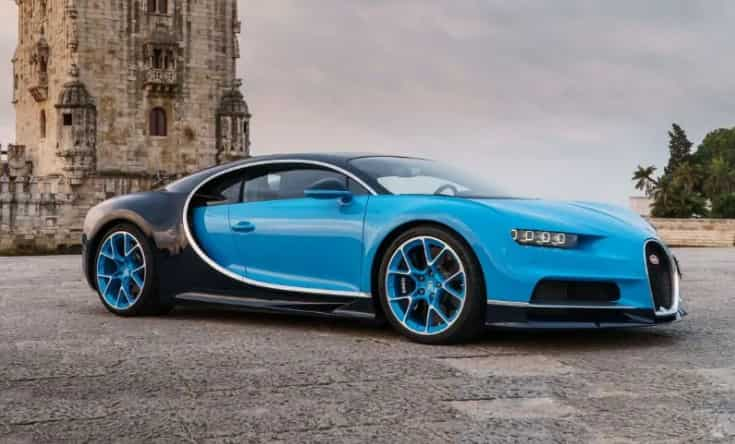 The Chiron model of Bugatti is one of the most expensive luxury cars that outdo all its predecessors in all conceivable manners. Bugatti Chiron has a quad-turbocharged 8.0-litre W16 engine which enables it to produce 1,500hp and 1,180 lb.-ft.
It can move from zero to 60mph in just 2.5 seconds with a top speed of 261 mph. The Bugatti Chiron's limited version known as 300+ variant, is ranked at the fastest vehicle in the world. It is priced at $2.9 million.
12. Koenigsegg Jesko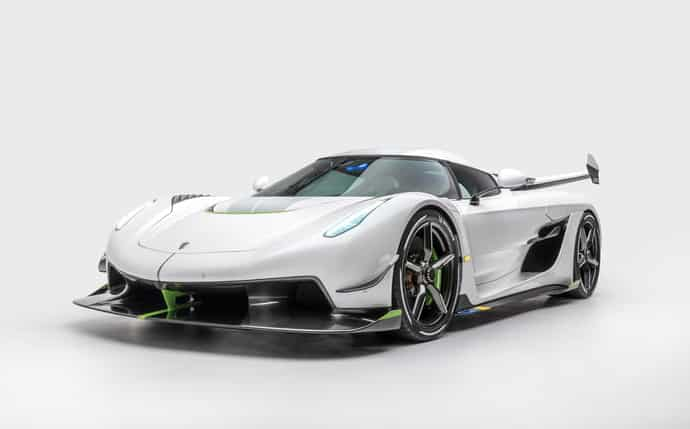 The Koenigsegg company has proven time and again that it's able to produce a super-quick automotive capable of challenging the world's best. It is powered by a 5.0-litre V8 engine that burns 1,600 horsepower when slurping E85 bioethanol and 1,300 horsepower when burning premium unleaded.
Jesko is suited with an extensive carbon fibre that helps in keeping its weight in check together with one of the most-advanced suspensions ever seen. With a limited production of 125 units, the price for one car goes for $2.8. All the units have been sold out, and this means that anyone who wants to add to their garage can only purchase an already used one.
13. LA Ferrari FXX K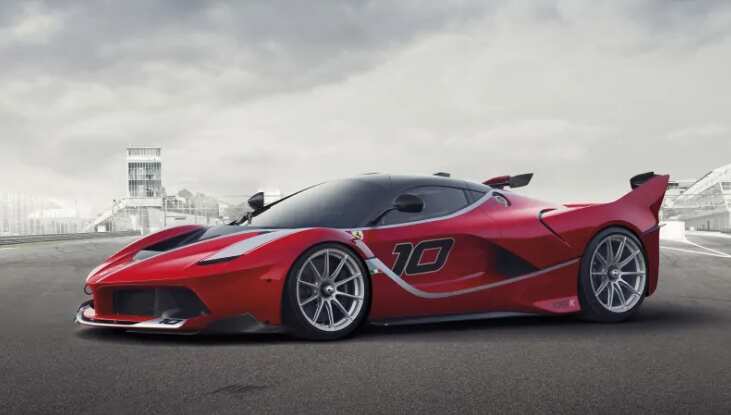 The FXX k was designed by Flavio Manzoni, Marco Fainello and architect Evan Rodriguez based on the road-legal LaFerrari. The K stands for Kinetic energy recovery system (KERS) helpful in maximizing performance.
Between 2015 and 2017, the designers only produced 40 cars. They are the most expensive cars to maintain, and therefore they are held and managed by Ferrari but are available for use by their owners during track days. With a speed of up to 217 mph, the price for one is $2.7 million.
READ ALSO: Pinoy chef creates world's most expensive sushi
14. Aston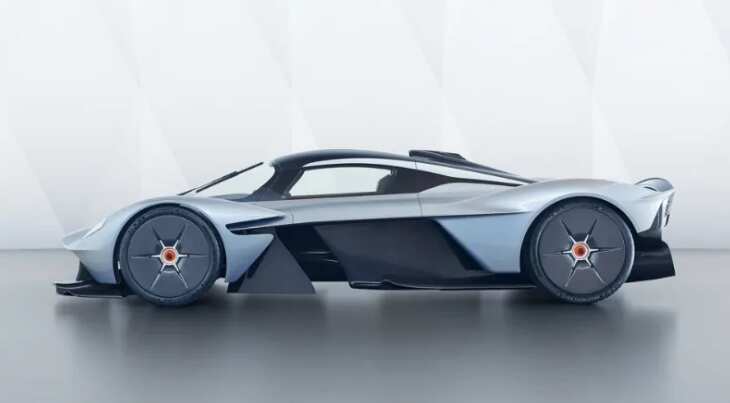 The Aston Martin Valkyrie model was created as a partnership between Aston Martin and the Red Bull Racing Formula One team. The duo aimed at achieving a creation with a 1:1 power to weight ration. It boasts a 6.5-litre V12 hybrid powertrain and a lightweight carbon fibre chassis.
The Aston has built a track-only and a road-going version of the Valkyrie. Aston Martin Valkyrie track-only model can keep up with a Le Mans LMP1 race car. The duo produced 150 units which include 25 track versions and numerous prototypes. One vehicle is priced at $2.6 million.
15. Pagani Huayra BC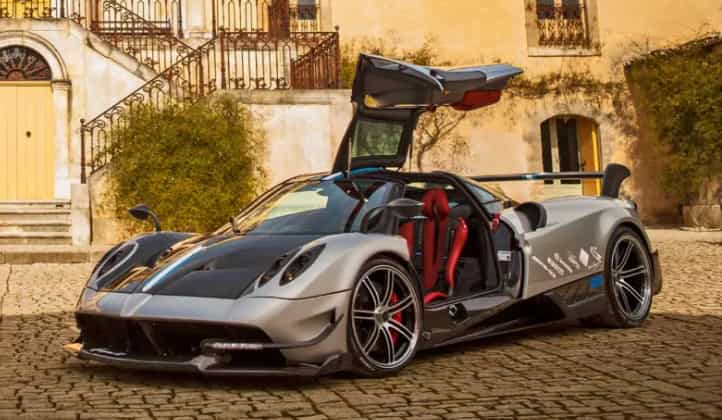 The Pagani Huarya BC version is a hotter and lighter version of the Pagani Huayra model. It boasts new side skirts, a full rear track and an enormous active rear spoiler which generates 1,102 pounds of downforce with a speed of 155mph. It is a lightweight of 2,654 pounds since its made of carbon fibre as well as other lightweight materials. The car goes for $2.6 million.
16. Mercedes AMG One
During the 50th birthday for the Mercedes Benz AMG division, the engineers came up with the Mercedes AMG One as the birthday present. This model can be described as a supercar that boasts the heart of a Formula One race car.
Other features include a 1.6-litre turbocharged V6 engine which revs up to 11,000rpm. It has four electric motors, two of them fuels the front wheels; one fuels the rear wheel and the last one spools up the turbocharger. This offers a combination of 1,000 horsepower. With only 275 units produced, each goes for 2.5 million.
17. Ferrari F6O America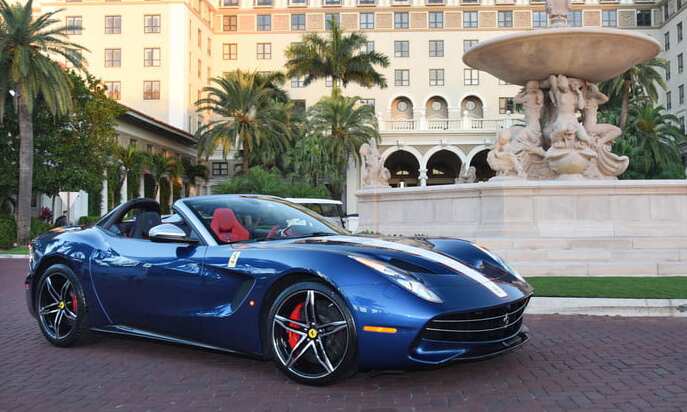 Ferrari's 60th tenure in North America was celebrated by the creation of 10 stunning bombshells by the Italian brand. This model is based on the F12 Berlinetta even though the F60 has been customized to gain a more patriotic look. It has a Stars and Stripes colour scheme, an all-round classic racing livery and American flag seat inserts.
The 6.2-litre V12 engine produces 740hp that can propel the machine from zero to 60mph in 3.1 seconds. The Ferrari F6O America is priced at $2.5 million.
18. Aston Martin Vulcan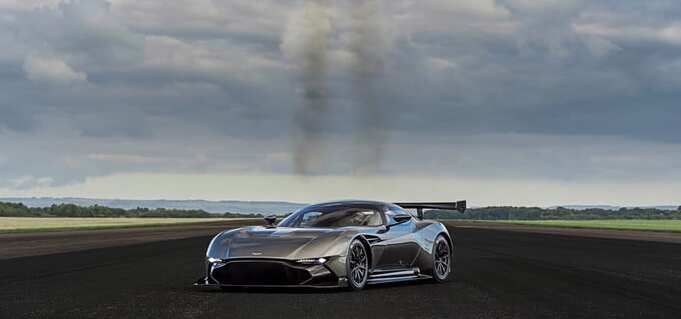 The Vulcan model of Aston Martin isn't legal on the roads since it's purposely built for the track. It depends on a 7.0-litre V12 engine rather than a high-tech hybrid system to produce 800hp. It's a high-performance car which Aston requires any aspiring user to first train in a One-77 and a Vantage GT4 racer before stepping into the Vulcans. The car is priced at $2.3 million.
19. Lamborghini Sesto Elemento
Lamborghini is globally known for producing some of the most expensive cars ever. The Sesto Elemento debuted in 2010 in Paris Motor Show as a lightweight track-only vehicle. It has a 6-speed semi-automatic transmission together with a 5.2-litre V10 engine. It can go up to a speed of 210mph.
The Lamborghini Sesto Elemento goes for $ 2.2 million
20. Zenvo TS1 GT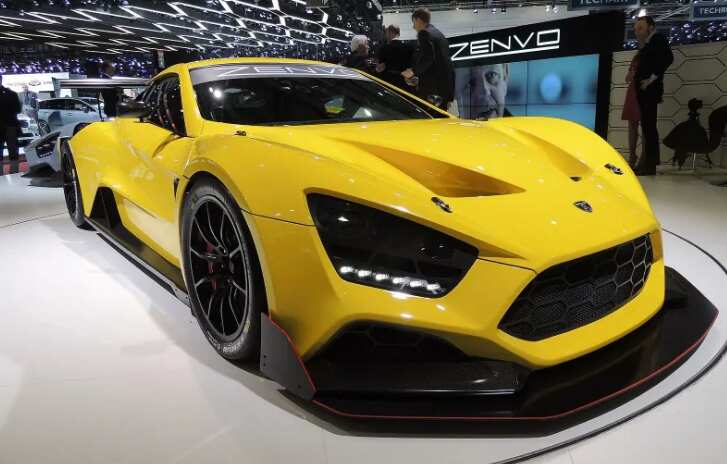 Closing the list of the most expensive cars 2020 is Zenvo TS1 GT. It is a limited edition sports car that was first unveiled at the 2016 Geneva Motor Show. To maintain exclusivity, the Danish Automotive plans on releasing five vehicles each year. The model has an upgraded 5.8-liter twin-supercharged V8 engine, and it goes for $1.9 million.
There is always something to be said about the power and presence of expensive cars. If you get a chance to take a ride in either of these most expensive cars, you will be sure to turn a lot of heads.
READ ALSO: Tunay na mga kabogera! Most expensive wedding gowns worn by 'yayamanin' celebs in PH history
Source: KAMI.com.gh