Staycation in Tagaytay: 15 cool yet affordable variants
Long before the majority of Filipinos begun a long-distance affair with Baguio highlands, Kalinga and Sagada, they had been in a lengthy-standing romance with a staycation in Tagaytay. Well, this relationship is not a high-maintenance one; it is the kind that will surely last for decades. This is especially true as the place is easily accessible, geographically close to every corner of the country, and doesn't demand a lot of money or traveling time.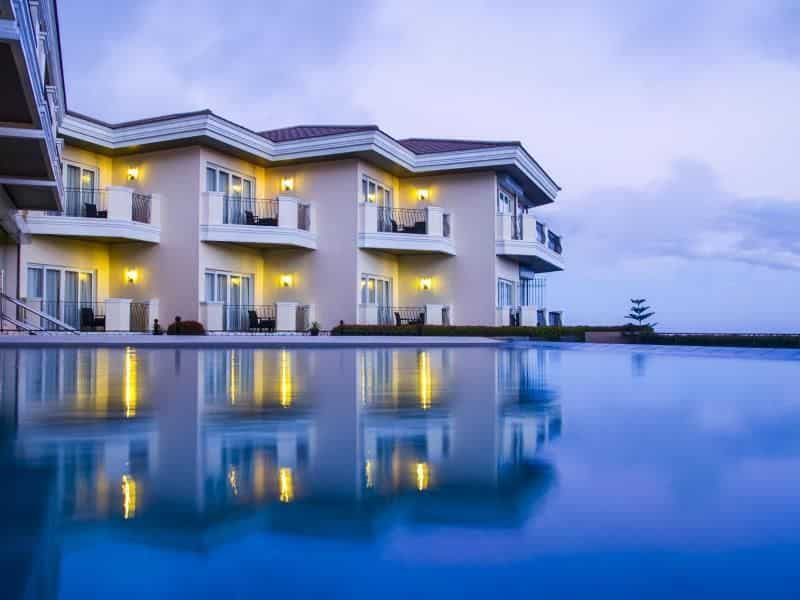 Tagaytay is no stranger to any Filipino. It has always been a popular spot for thousands of citizens as it offers a plethora of tranquil gateways. It is also an easy and quick respite from the noisy cities of the country.
From its cool breeze, Taal Volcano picturesque perspective, sizzling bulalo to its temperature, the destination is full of attraction features. If you are planning to spend a couple of days off in the locale, here are some 15 cheap staycations in Tagaytay ideas.
Where to staycation in Tagaytay on a budget
Tagaytay City is one of the best spots for a quick weekend getaway. If you are having one eye on your wallet, the following are the most affordable Tagaytay resorts:
1. The Stay at PLANT
Location: Vito Belarmino St., Brgy. Buccal.
The Stay at PLANT is one of the best hotels for a family staycation in Tagaytay. The hotel is ideal for a relaxing retreat away from the noisy cities. It is incredibly private and offers rustic country-style accommodation.
This is perfect for couples or even solo travelers. While here, you will have a chance to feast on healthy and plant-based dishes made by top chefs in their restaurant.
2. Pura Vida Rooms & Villas
Location: 5795 Sampaguita St., Lakeview Subdivision, Crossing Mendez, Tagaytay
Pura Vida takes its name from a Spanish phrase that can be translated to "pure life" in English. It is a cheap staycation in Tagaytay. Just as the title suggests, their rooms will give you a pure and laid-back Tagaytay stay.
This resort is spacious enough to let you unwind with family, friends, or even the love of life while basking in an awe-inspiring view of the world's famous Taal Lake and Volcano as well as the renowned Batangas Forest. Pura Vida rates accommodate every class of citizens as it has it offers both high-end and low-end accommodation.
3. Joaquin's Bed and Breakfast
Location: KM 58 Aguinaldo Highway, Tagaytay City
Joaquin's Bed and Breakfast is one of the hotels in Tagaytay near Picnic Grove. Owners built the resort to make it their retirement home. However, the young couple decided that the place was just perfect and what Tagaytay needed. If you have ever fantasized about waking up to view eye-catching pine trees and mountainous terrain, then this is the best place for you.
Bed and Breakfast let you live that fantasy life you keep visualizing. Its rustic and country-chic inspired interiors with oversized beds as well as weathered-looking furnishing will instinct a pleasant feeling even if you are deep into the forest. Their rates are between Php. 4,800 to Php. 7800 depending on your preferences. The mentioned prices are exclusive of a 12% VAT.
4. T House Tagaytay
Location: 3195 Calamba Road
Located on the quiet side of the Windy Ridge, T House is a charming hotel that has been dubbed a little corner of nature and peace by a lot of Filipinos. The remarkable chirping of birds and leaves rusting as a result of wind will be a sweet symphony guaranteeing you a restful stay. T House is a Zen-like sanctuary designed to offer you amnesty from the outside world.
Their rooms are nature-inspired, containing a fire, earth, and water elements. The hotel is equipped with all the modern amenities such as TVs, plush beds, hot showers, complimentary toiletries, and so forth. Their restaurant offers delicious Filipino dishes to Asian inspired cuisines. All their ingredients are sourced from local farms and their backyard.
5. The Carmelence View
Location: 117 Villa Carmelence 2, Maharlika West.
The Carmelence View resort is a hotel in Tagaytay near Skyranch and a short distance away from other major attractions such as Orlina Museum. The resort features in Filipino designing style with cutting-edge amenities and an unobstructed breath-taking view to not only Taal Lake and Volcano but also Makulot, Banahaw, and Makiling.
Their rooms have a unique character and feel. There is a 200-hectare virgin forest that extends from the hotel to the lake. Friendly curious insects sometimes visit their premises at night, especially when the lights are on.
6. Narra Hill
Location: 4123 Laurel, Batangas
For the best staycation in Tagaytay City, you should consider dining and spending your nights in Narra Hill. You probably have heard that this is a top wedding destination, right? There are only four rooms in the hotel and can be booked exclusively via the Airbnb platform.
An awe-inspiring morning view will greet you as soon as you wake up from your comfortable bed. You do not need to take lengthy walks to notice the glorious sunrise. Narra Hill's suites come with king size beds, a living room, and an outdoor pool facing the Taal Lake and Volcano.
7. Anya Resort Tagaytay
Location: Buenavista Hills Road, Brgy. Mag-asawang Ilat, Tolentino West
Anaya Resort is dedicated to ensuring that your Tagaytay staycation is full of excellent experiences. The haven is specifically made for anyone who fancies luxury and comfort. It is so spacious and has elegant Veranda and Garden Suites with a huge luxurious king-sized bed, mini bar, a kitchenette as well as a "wow bathroom" which looks as embroidered as it sounds.
Lifestyle assistants who are readily available to take your orders are assigned to everyone. This will surely make you feel like a king or queen. While here, don't forget to visit their borderless library built in a sunken orchard with flowing water for the calmest and peaceful reading environment. Surprisingly, their rates are a bit cheap compared to the service you will receive.
READ ALSO: Bulacan Resorts: Top 15 in 2020
8. Nurture Wellness Village
Location: Pulong Sagingan, Barangay Maitim II West Cavite
Another budget-friendly staycation place Tagaytay has to offer is the Nurture Wellness Village. If you are stressed and need to detoxify, this is the best spot for you. Their services are propelled by an acronym philosophy summed up as CHOICES. It stands for Control Stress and Choose to be Positive.
They embrace practices such as healthy eating, hydration, oxygenation, boosting the immune, cleansing the body, mind, and emotions. Natural healing therapies, sleep, spiritual, and social connections are highly valued. If this resonates with your needs, then we suggest that you book their top Ifugao Spa Suites as early as now.
You might also pick a garden-inspired suite. The hotel has various detox packages with the shortest consisting of an overnight stay. Wellness activities such as "tai-chi gong," "hammam" steam bath, meditation, enema, acupuncture, among others, are undertaken.
9. The Boutique Bed and Breakfast
Location: 45 Aguinaldo Highway, Silang Crossing East
For an affordable staycation in Tagaytay with your partner, you should consider The Boutique Bed and Breakfast resort. It has a romantic package that will surprise your loved one. From petals scattered all over your bed and room, lit candles, heart-shaped pillows, wine, grapes to imported chocolates, cakes, and balloons, this is the best place for romance.
You will enjoy a serene view of the lake. The romantic package also has a powder chamber you will be ushered into as soon as you arrive so that you can choose your soap, shampoo, and even the room scent. A pillow menu is available for extra body care as you have Netflix and chill or get cozy.
10. Canyon Woods Resort Club
Location: Payapa Rd, Lemery, Batangas, Philippines
For vacationers who prefer a far world from madding crowds, this is absolutely the finest spot for you. Canyon Woods is a private resort where you can spend your weekend in. You should be willing to tolerate a long drive since the hotel is situated at the north rim of Taal Lake and Volcano.
In turn, you will be rewarded with rustic lines of pine trees, which create an ambiance evocative of Baguio. A gym, swimming pool, basketball pitch, tennis court, a chapel, and theatre are available here. The food offered is delicious. All these features are enough to make you content and keep you busy.
11. The Inn at Cliffhouse
Location: Km. 58, General Emilio Aguinaldo Highway
The Inn at Cliffhouse is a hotel in Tagaytay with Jacuzzi. It has four luxurious suites named after lighthouses in North America. Each of them boasts a private serene panoramic view of the Lake, Volcano, and extensive forest area.
Vast and well-lit rooms combined with The Inn's unique stunning views and intricate architecture will surely light up your vacation. Due to its scenery, it has been distinguished as a wedding and other special occasions venue.
12. Hotel Monticello
Location: General Emilio Aguinaldo Highway, Kaybagal South, Tagaytay, 4120 Cavite, Philippines
If you are looking for a romantic staycation in Tagaytay, then Hotel Monticello should be top on your consideration list. This is a four-star hotel which features in all the ingredients you need for a luxurious romantic getaway. If you and your partner are "water babies," then there is a year-rounded pool and a heated outdoor swimming facility.
The sunbeds in a closet to the pools are ideal places to sip your cocktails after a cozy swim. The spa services offered range from full body to relaxing foot massage and so forth. While here, you will have the opportunity to dig into the choicest of local, continental, and other international dishes. At the end of the day, you can decide to have a romantic evening stroll with your lover through their well-manicured gardens.
13. Hotel Kimberly
Location: Amadeo Road, Barangay, Crisanto M. De Los Reyes Ave, Tagaytay, 4120 Cavite, Philippines
If you and your family love nature and animals, then this is the best spot for you. Kimberly boasts of not only its top swimming pool but also a landscaped garden with on-site mini-farms. This will make your family staycation great. Apart from the snug part and luxurious suites, the resort packs in amazing breakfasts, which are usually served in your room.
Foods here range from local to international favorites. The large outdoor pool is ideal for you and your family, friends, or partner to indulge in a swim or relax in the nearby sun chairs and beds. The highlight of this destination is their on-site firm, where you can feed domesticated animal species.
14. Oriental Luxury Suites
Location: 0001 GS Gen. Emilio Aguinaldo Highway
This is the best dining and accommodation tourist spot in Tagaytay. Influenced by Filipino art, style, and also hospitality, the place is truly the best of what the culture can give to you. Their Chiang Mai is equipped with a huge king-size bed and a balcony with a view. The rooms are great for couples. Oriental also offers butler services.
You might also opt for a more luxurious suite, the "Railay," which might not be budget-friendly. It has an 80 square meter floor space, a kitchen, and a balcony that overlooks most of the scenic outdoors. An infinity pool from which you can access all the views you came to the city is also available.
15. Qiwellness Living Tagaytay Spa Restaurant and Tea Room
Location: Aguinaldo Highway, Brgy. Maharlika East
Enthused by the Confucian environment respect, Qiwellness Living will bring wellness and nature right into your heart. Its Yin Yan Cold and Hot Pool, where you can bath, offers an awe-inspiring view to Taal Volcano and Lake. This makes it a top staycation in Tagaytay with pool destination.
You can also enjoy the mentioned view a bit longer by having dinner, lunch, or breakfast in their tea house located just above the Yin Yan Pool. Various spa packages are available according to your preferences. Most of them include the use of pools, Qirefloxology, shower, and massages in private rooms at affordable prices.
If you are planning to go for a staycation in Tagaytay, then the above resorts are absolutely the best places you can dine and spend your nights in. They all offer quality yet relatively cheap services, and most importantly, they are proximate to major attraction sites.
READ ALSO: Top 10 honeymoon destinations in the Philippines! #PulotGata
Source: KAMI.com.gh