One Direction members: Names, ages, girlfriends, height
One Direction or 1D was one of the biggest boybands that debuted from the reality show, The X Factor, in 2010. For years, One Direction members Harry Styles, Louis Tomlinson, Liam Payne, Zayn Malik, and Niall Horan swept the charts with their catchy songs like What Makes You Beautiful and Night Changes. While their fanbase, called Directioners, watched them rise to fame and create fulfilling careers throughout the years, where are the One Direction members now?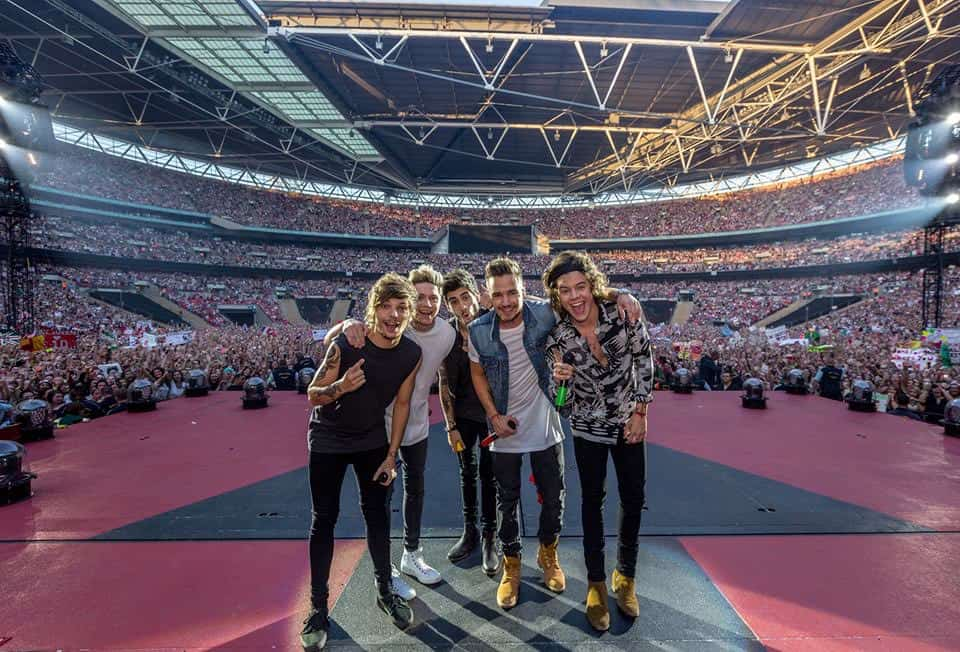 At the peak of their career as a boyband, they have made five albums in five years. In the year 2011 to 2015, they were touring different parts of the world to share their music. Within that timeline, the British-Irish boyband received many musical awards as well like the ARIA Music Best International Artist Award.
Devoted fans grew to know even the smallest details from the One Direction members birthdays to the One Direction members height. Despite coming in third place on The X-Factor, Simon Cowell's boyband creation unexpectedly took the world by storm.
One Direction members profile summary
What are the real names of One Direction members? Here are some interesting facts about the five lads turned superstars from one competition.
Harry Styles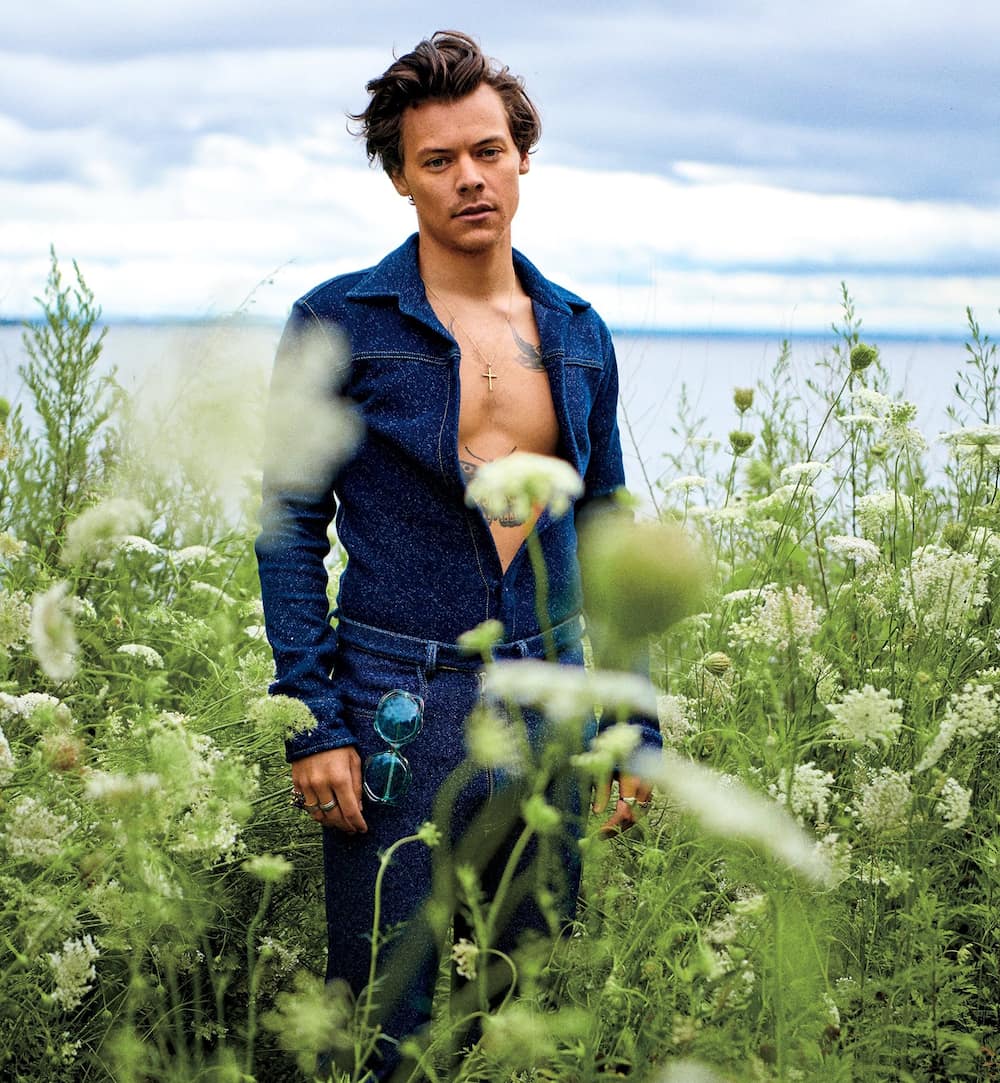 Full name: Harry Edward Styles
Birthday: February 01, 1994
Zodiac sign: Aquarius
Age: 26 years old
Birthplace: Redditch, England
Nationality: British
Mother: Anne Cox
Father: Desmond Styles
Stepdad: Robin Twist
Siblings: Gemma Styles
Where is Harry Styles now?
Harry went from being an adorable young lad serenading the reality show audience with a rendition of Stevie Wonder's Isn't She Lovely to becoming a top solo artist with an impactful presence. The singer-songwriter explores unique fashion choices and advocates being okay with expressing and accepting yourself.
As the youngest when it comes to the One Direction members age, Harry has proven a lot for himself since the band's hiatus. In 2017, he released his solo album titled Harry Styles.
In the same year, he played his first acting role in the war drama Dunkirk. He went on to release his second album, Fine Line, in 2019 plus he has a world tour waiting for him in 2020.
Louis Tomlinson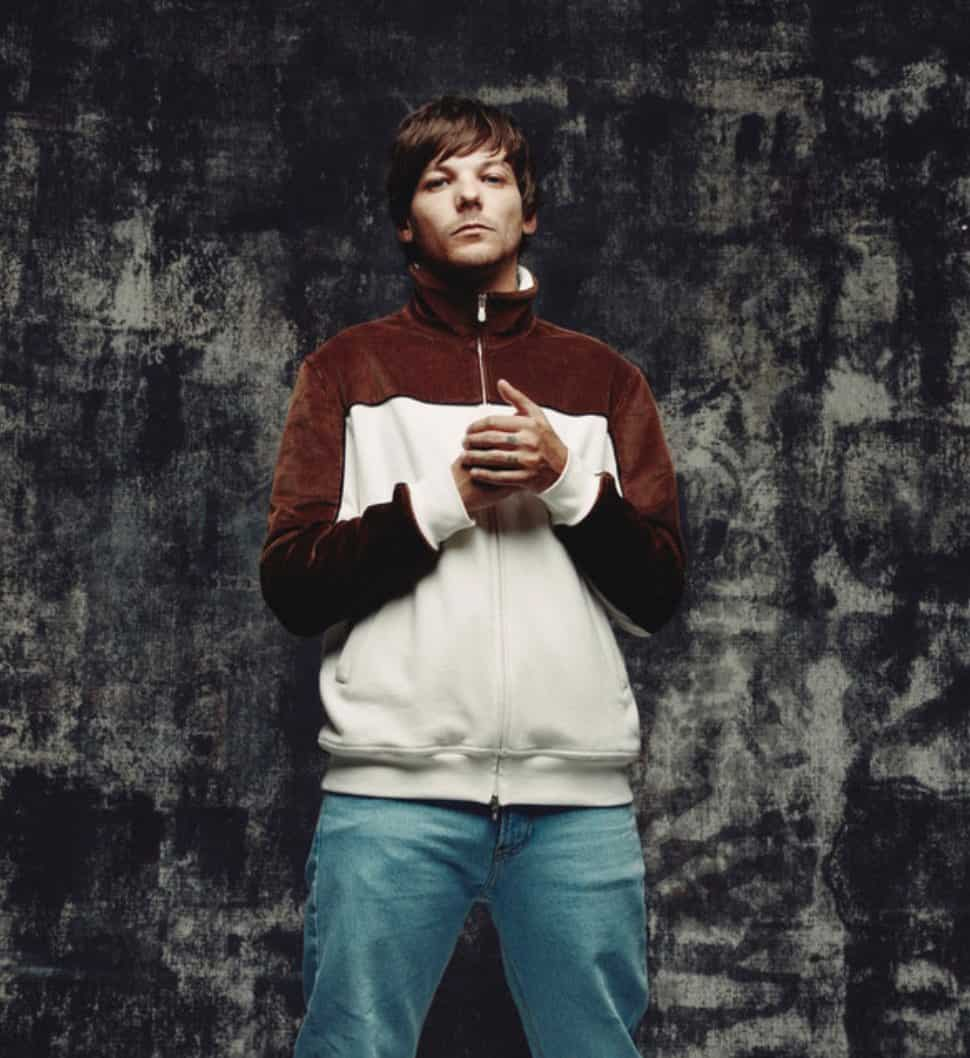 Full name: Louis William Tomlinson
Birthday: December 24, 1991
Zodiac sign: Capricorn
Age: 28 years old
Birthplace: Doncaster, England
Nationality: British
Mother: Johannah Poulston
Father: Troy Austin (biological dad)
Stepdads: Mark Tomlinson (second marriage), Dan Deakin (third marriage)
Siblings: Charlotte, Félicité, Daisy, and Phoebe Tomlinson, Ernest and Doris
Where is Louis Tomlinson now?
Louis is the oldest of the One Direction members. He was 18 years old when he auditioned in front of the judges with Plain White T's Hey There Delilah. Now, he both releases tracks of his own and produces music with his record label.
Some of his track titles are Miss You, We Made It, and the one released in 2020, Walls. His other song, titled Two of Us, is dedicated to his mother, Johanna, who had passed away in 2016 from leukemia.
Two years later, Louis faced another heartbreak as he lost his sister, Félicité, to a heart attack. Other than his musical career, Louis became a proud father in 2016.
Niall Horan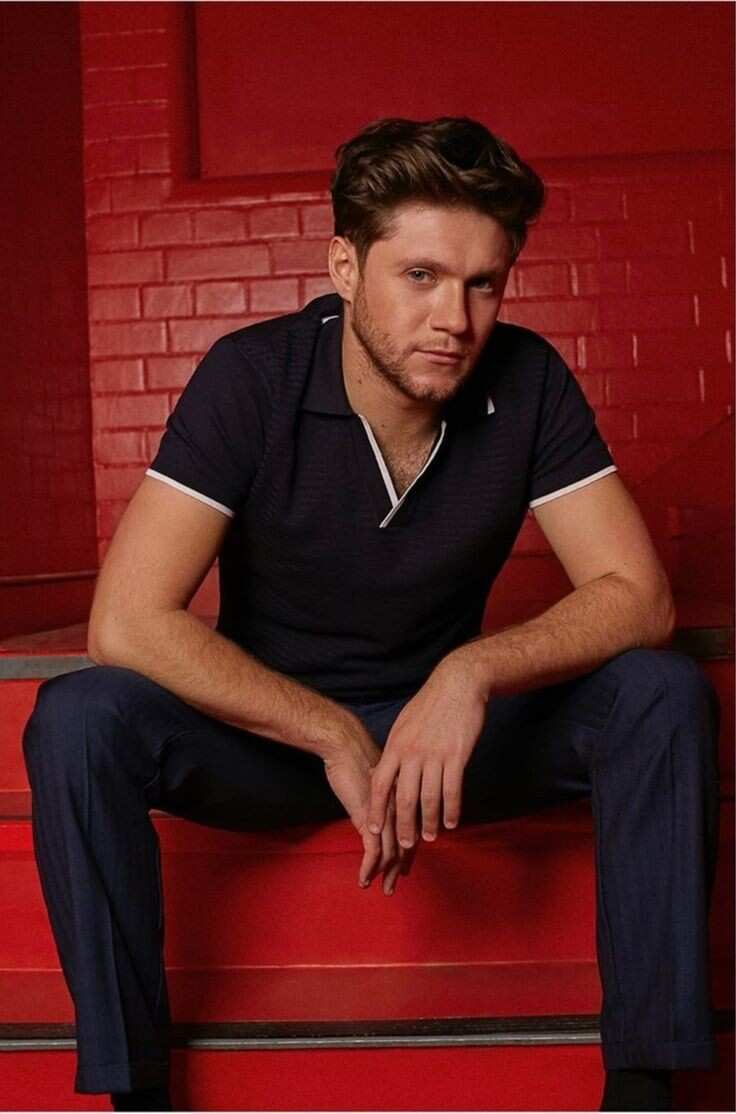 Full name: Niall James Horan
Birthday: September 13, 1993
Zodiac sign: Virgo
Age: 26 years old
Birthplace: Mullingar, Ireland
Nationality: Irish
Mother: Maura Gallagher
Father: Bobby Horan
Siblings: Greg Horan
Where is Niall Horan now?
Even from a young age, Niall already knew that he wanted to make his mark in the music industry. Little did the young Irish lad understand that a few years after his audition singing Ne-Yo's So Sick, that he would be in one of the biggest boybands in the leagues of his idols.
Now flying solo like the rest of the One Direction members, Niall went on to create his first solo album, Flicker, and release it in 2017. In the same year, he went on a world tour called Flicker Sessions World Tour to showcase his music.
The tour ended sometime in September 2018. He continued releasing music; even a collaboration called with fellow singer-songwriter Julia Michaels.
READ ALSO: Unravelling interesting facts about Stray Kids members
Liam Payne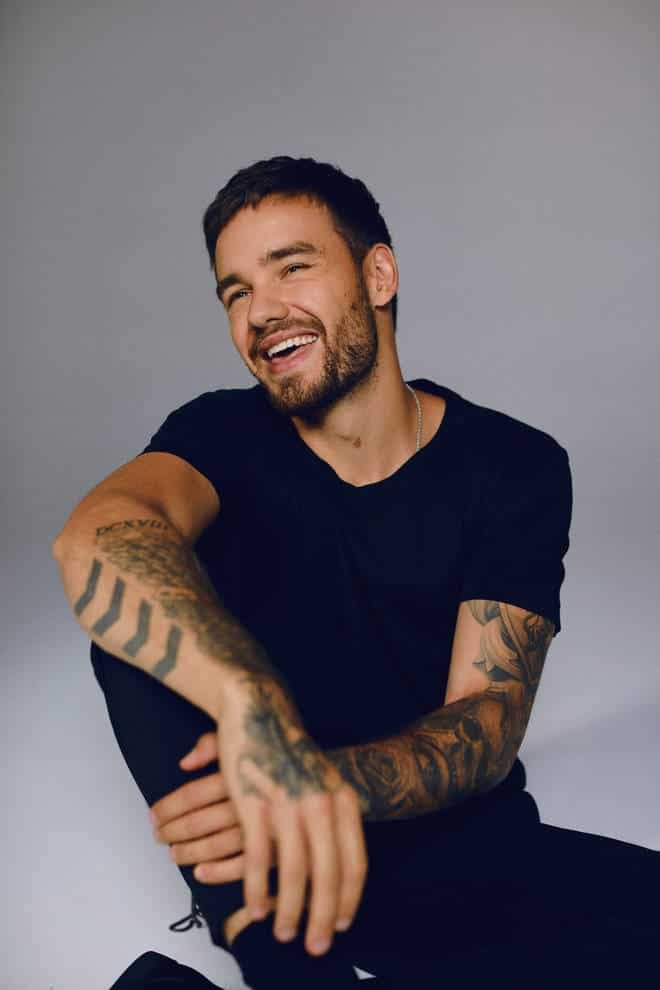 Full name: Liam James Payne
Birthday: August 29, 1993
Zodiac sign: Virgo
Age: 26 years old
Birthplace: Wolverhampton, England
Nationality: British
Mother: Karen Payne
Father: Geoff Payne
Siblings: Ruth and Nicola Payne
Where is Liam Payne now?
A notable One Direction members name on The X-Factor is none other than Liam Payne because he auditioned for the reality show twice. On his second try, he sang Cry Me A River and earned himself a standing ovation from the judges. From there, the rest was history.
2017 was a big year for Liam for both his career and love life. It was the year that his partner, former The X-Factor judge Cheryl Cole, gave birth to their child, a baby boy named Bear. It was also during this time that he released Strip That Down, a hit single that features rapper Quavo.
In the following years, he continued to bring out music he worked on with various artists. One Direction members Liam and Louis are the only members that are already fathers as of this writing.
Zayn Malik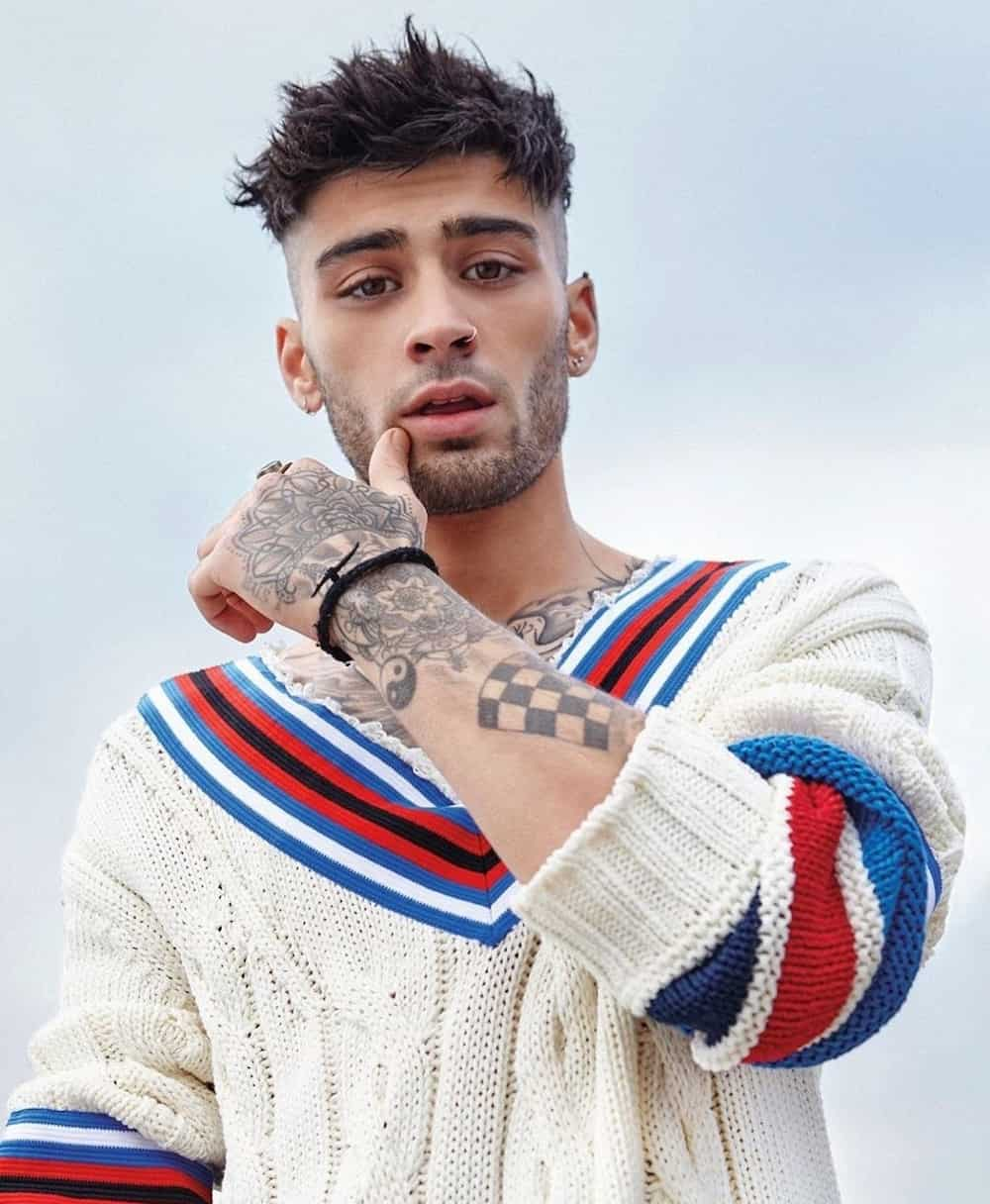 Full name: Zain Javadd Malik
Birthday: January 12, 1993
Zodiac sign: Capricorn
Age: 26 years old
Birthplace: Bradford, England
Nationality: British
Mother: Patricia Brannan Malik
Father: Yaser Malik
Siblings: Doniya, Waliyha, Safaa Malik
Where is Zayn Malik now?
During his The X-Factor days, he auditioned with Mario's Let Me Love You and built his name and career as a member of One Direction. Now, he has gone from singing teen pop music to making contemporary and alternative R&B since he left the band.
Zayn is the One Direction members name that holds the most controversy as he took the first steps to a solo career. In 2016, he brought fans his first solo album, Mind of Mine which included his hit song Pillowtalk. In the same year, his book documenting his journey after leaving One Direction was published. It is titled Zayn: The Official Autobiography.
As the band's image and genre no longer restricted him, the singer explored creating music with different artists like Taylor Swift, Nicki Minaj, and Sia.
One Direction members who left
Zayn broke a lot of Directioners' hearts when he left the band in 2015. Upon his decision to go, the rest of the members continued the group as a four-person team. In the same year, they released their fifth studio album Made in the A.M. which is also their first album without Zayn.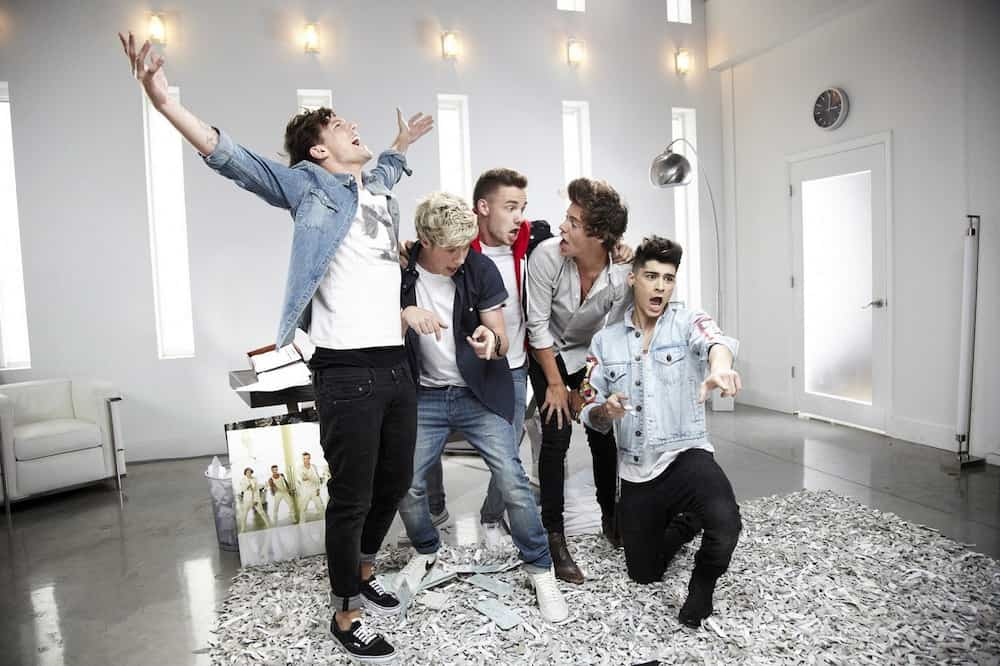 Zayn's decision for leaving stemmed from his need to express himself creatively through music. For him, the current state of One Direction did not allow that, and he was not happy anymore. Following his departure, the Pillowtalk singer expressed more negative feelings about the band.
In 2016, the rest of the One Direction members announced that the band was going on hiatus which allowed all of them to work on their solo careers.
READ ALSO: Meet the lovely members of GFRIEND
One Direction members height in cm
Among the five lads of One Direction, who is the tallest? Here is a list from the tallest to shortest member;
Harry Styles: 183 cm or 6'0"
Liam Payne: 177 cm or 5'9"
Zayn Malik: 175 cm or 5'8"
Niall Horan: 173 cm or 5'8"
Louis Tomlinson: 172 or 5'7"
Tattoos of One Direction members
One Direction members Zayn Malik and Harry Styles have the most tattoos out of the five band members. Based on a 2014 Bustle article, Harry has around 67 tattoos, many of them are smaller ones. Zayn, on the other hand, has about 60 in total, with one tattoo even covering the majority of his head's left side.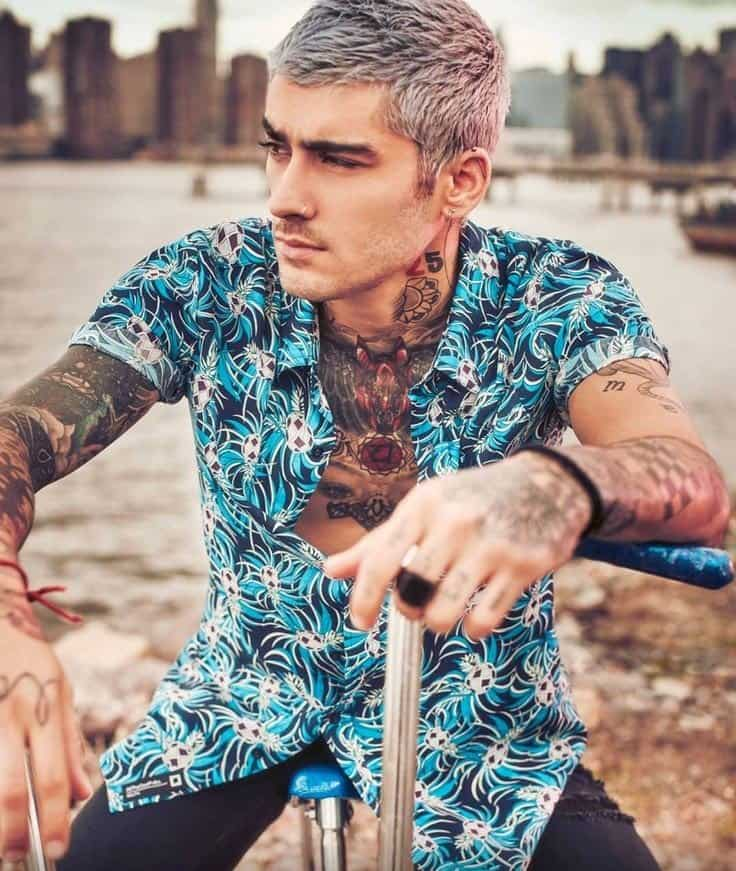 Meanwhile, Niall is the only one without one. Although he is open to the idea of getting inked, the singer has his reservations and fear about the whole process. However, in 2019, the still tattoo-less Niall had had his hand on tattooing when he inked Roman Kemp's leg.
Louis, like Harry, is a fan of small meaningful tattoos. He has 36 tats altogether. Liam may seem tame with only 22 on his body, but his tattoo designs are more prominent and flashier as compared to the other members.
One Direction's discography
In their five years performing as a band, One Direction has released five studio albums with 17 singles. Here is a list of their songs:
What Makes You Beautiful (single)
Gotta Be You (single)
One Thing (single)
More Than This (single)
Up All Night
I Wish
Tell Me A Lie
Taken
I Want
Everything About You
Same Mistakes
Save You Tonight
Stole My Heart
Live While We're Young (single)
Kiss You (single)
Little Things (single)
C'mon, C'mon
Last First Kiss
Heart Attack
Rock Me
Change My Mind
I Would
Over Again
Back For You
They Don't Know About Us
Summer Love
Best Song Ever (single)
Story of My Life (single)
Diana
Midnight Memories (single)
You & I (single)
Don't Forget Where You Belong
Strong
Happily
Right Now
Little Black Dress
Through The Dark
Something Great
Little White Lies
Better Than Words
Steal My Girl (single)
Ready to Run
Where Do Broken Hearts Go
18
Girl Almighty
Fool's Gold
Night Changes (single)
No Control
Fireproof
Spaces
Stockholm Syndrome
Clouds
Hey Angel
Drag Me Down (single)
Perfect (single)
Infinity
End of the Day
If I Could Fly
Long Way Down
Never Enough
Olivia
What a Feeling
I Love You Goodbye
I Want to Write You a Song
History (single)
One Direction members girlfriends
With their good looks, charm, and talent, all the members have quite a dating history. Two of the members are even proud fathers. Listed below are their most significant and well-known relationships:
Louis Tomlinson
In January 2016, Louis became a dad to an adorable baby boy, Freddie, with his former partner, LA stylist Briana Jungwirth. However, the pair's 'special bond' is not of the ordinary committed relationship and was proven when the singer was confirmed to be dating Dannielle Campbell in April 2016. News of their split came months later in January 2017 just weeks after Louis' mother passed away.
While all of this was happening, Louis crossed paths with his former girlfriend, model and fashion blogger Eleanor Calder. The couple dated during the peak of the singer's One Direction days in 2011. Their hectic schedules and on-off relationship status was presumably the cause of their temporary break up in 2015.
January 2017 marked the moment when they found their way back to love and have been happier than ever.
Liam Payne
During his band days, he was with professional dancer and model Danielle Peazer. After their three-year relationship, he got together with Australian journalist Sophia Smith for two years. Liam shocked his fans when he began dating singer and TV personality, Cheryl Cole, who was one of the judges when he was on The X-Factor.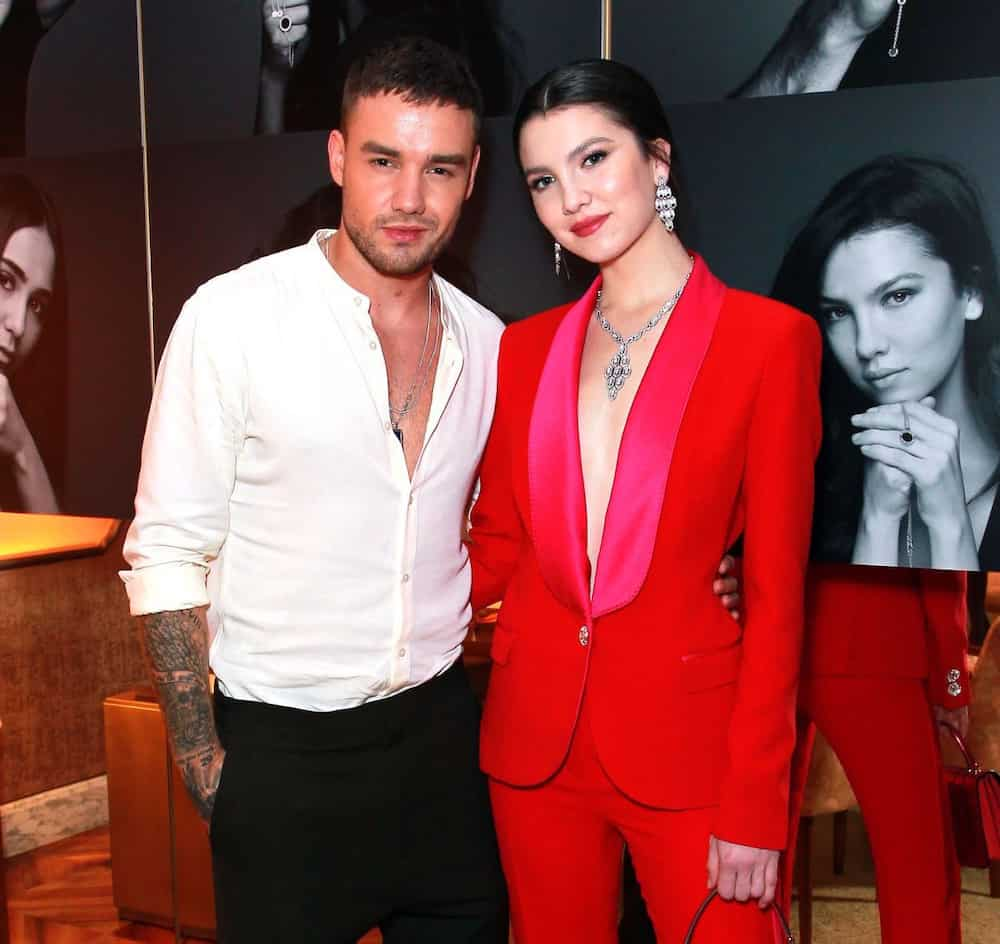 They dated from 2016-2018, and they have a baby boy together named Bear. After their mutual decision to call it quits, Liam went on to date Naomi Campbell and Cairo Dwek. He was also linked to having dated the Australian model, Duckie Thot.
As of this writing, Liam is currently dating a 19-year old model, Maya Henry.
READ ALSO: Interesting facts about Bigbang members you cannot afford to miss
Harry Styles
Harry had had his fair share of girlfriends throughout the years, starting with his controversial relationship with Caroline Flack in 2011 when he was only 17, and she was 31. After that, he dated other women including singer Nicole Scherzinger, pop star Taylor Swift, and even Kendall Jenner. He went on to date several of Victoria's Secret models as well.
As of 2019, the singer-songwriter is reported to be single.
Zayn Malik
Zayn and his cool-guy image brands the artist as a true ladies man, and he lives up to it. He has dated big names in the entertainment industry, and one of them is The X-Factor 8th Season winner and Little Mix group member, Perrie Edwards. They dated in 2011 and got engaged in 2013. However, in 2015, Zayn broke up with her.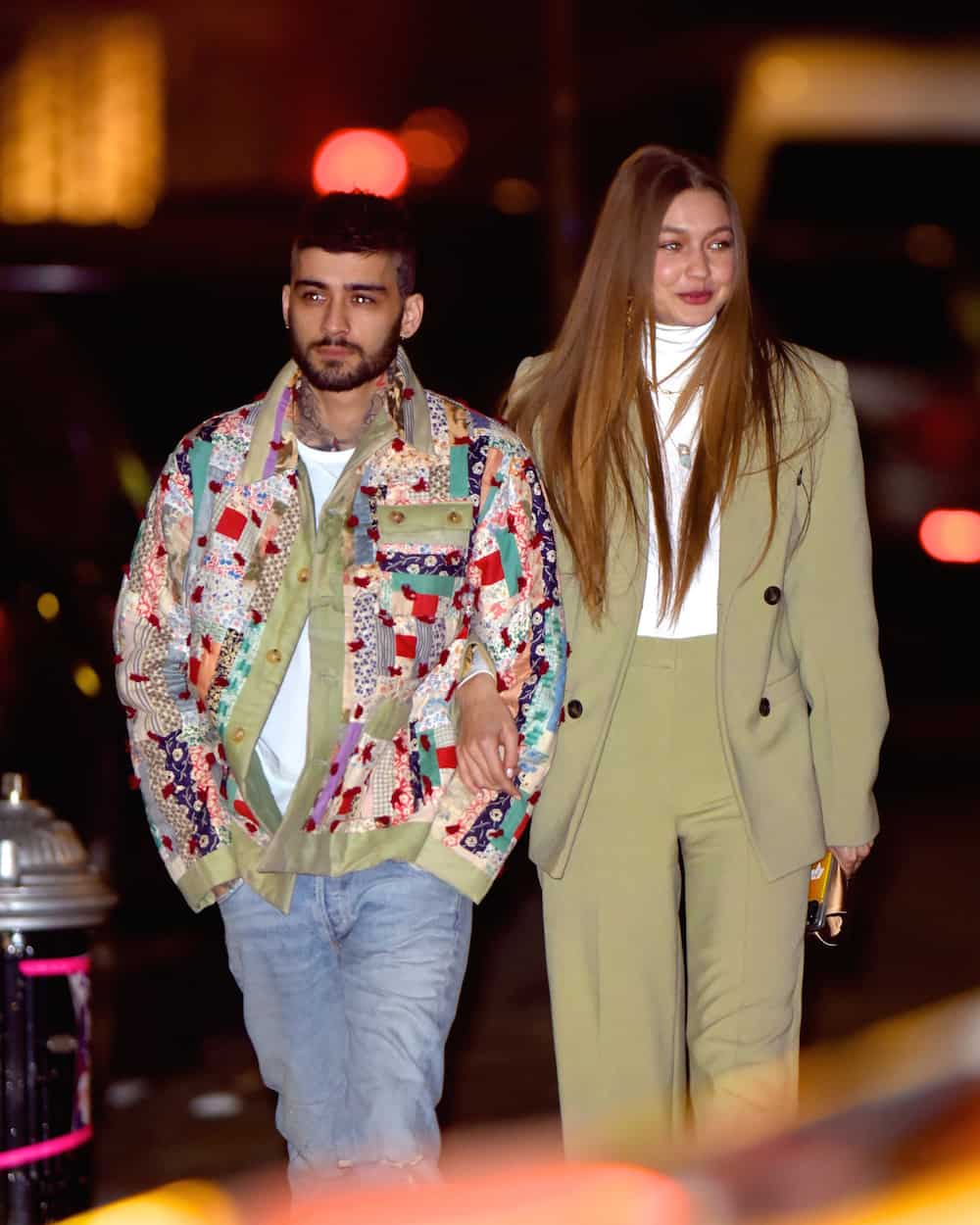 In the same year, the artist was seen with model Gigi Hadid and was confirmed to be dating her. Gigi appeared in Zayn's Pillowtalk music video, and the couple proudly flaunted their love for each other on social media. Despite their overflowing love for each other, they ended their relationship in 2018.
Zayn stayed single after their breakup while Gigi went on to date former The Bachelorette contestant, Tyler Cameron. Fortunately for Zayn-Gigi supporters, love is said to find its way back. Zayn and Gigi are officially back together as of January 2020.
Niall Horan
Niall's first known relationship was with his childhood sweetheart, Holly Scally, but since becoming a celebrity, he has dated people within the industry. He has gone on dates with singer Ellie Goulding and although they did not work out, they are still good friends.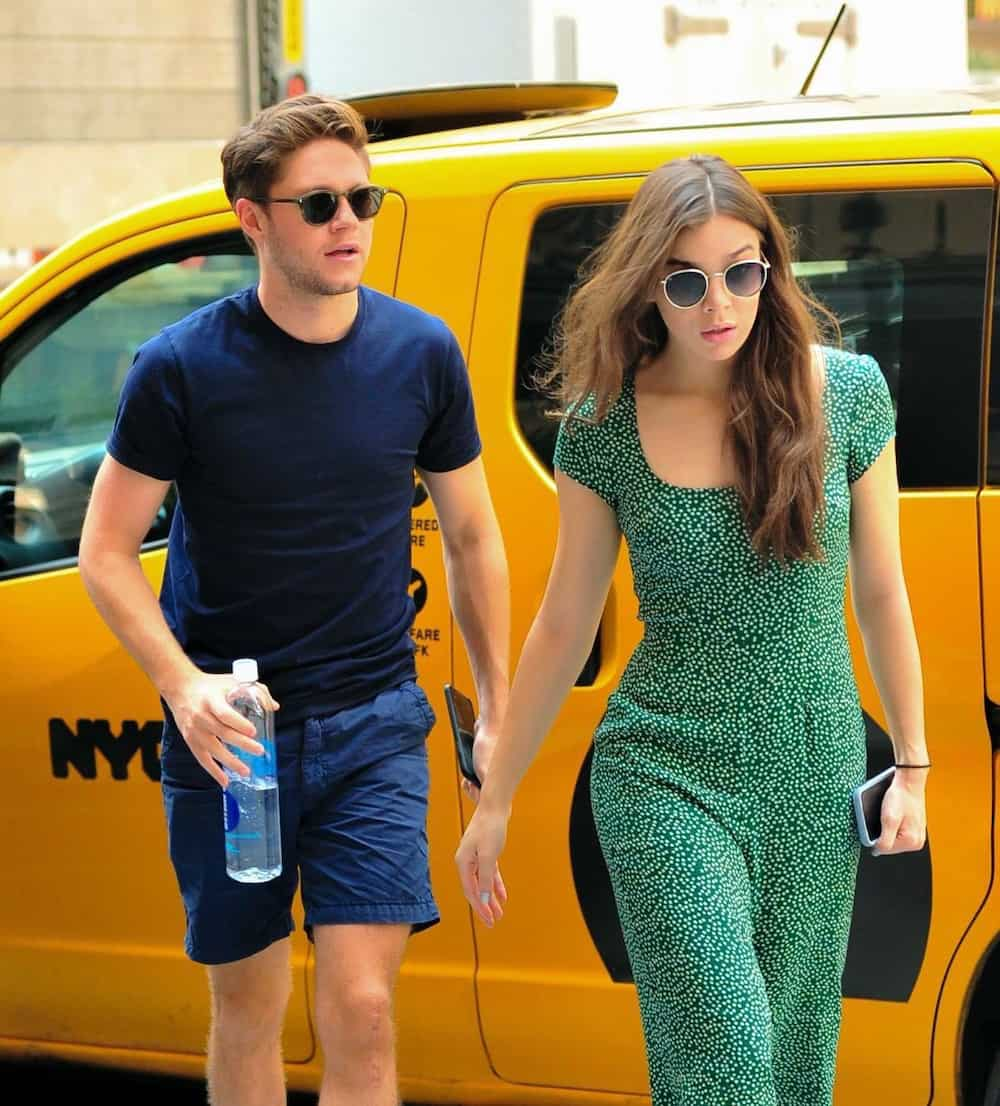 In 2013, he dated Victoria's Secret model Barbara Palvin. In 2016, he kept a low-profile romance with the Australian model Melissa Whitelaw.
Niall's most recent relationship was with Pitch Perfect actress and singer Hailee Steinfield however it was short-lived. As of the start of 2020, no reports say anything about the singer finding a new girl in his life.
One Direction members have been through a lot since their auditions. Directioners watched them grow as they conquered the charts and built their reputation as a band. Now, they can support them individually as they go through their solo careers. Who knows, maybe all those talks of their reunion will be happening soon.
READ ALSO: Ben and Ben members: Discover fun facts about the music geniuses
Source: KAMI.com.gh