Westlife members profile: age, height, wife, biography
Do you remember the Irish pop vocal group, Westlife? Did they decide to pack it in, or do they still have plans for the year 2020? Westlife members topped the pop charts selling over 50 million records worldwide with a throbbing 14 UK number one hits. Originating from Sligo and Dublin in Ireland, this boy band is marked as one of the most successful groups within the last two decades. The Westlife members mark started back in 1998 and the legacy lives on to date.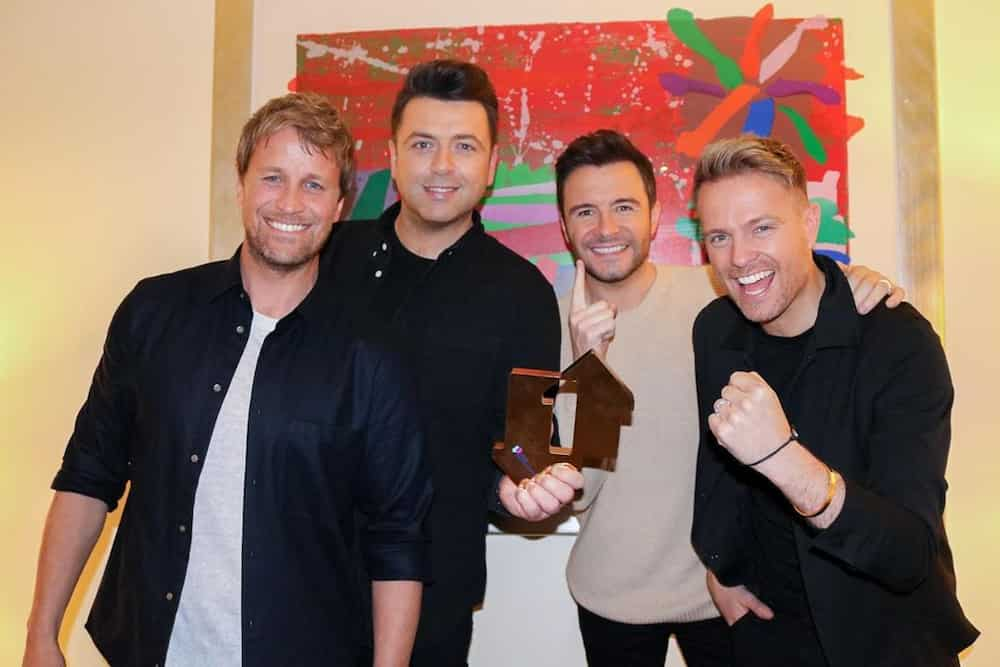 The original Westlife members list consisted of five members. These Westlife members names are Shane Filan, Markus Feehily, Kian Egan, Nicky Byrne, and Brian McFadden.
Wondering why the word "consisted" is in the past tense? This clearly indicates that there is a change in the number of the original Westlife members. Are there any Westlife members dead or that have left the group?
READ ALSO: GFRIEND members profile: name, age, height, facts
Westlife members profile summary
Let us have a look at the summary of the Westlife members biography:
Shane Filan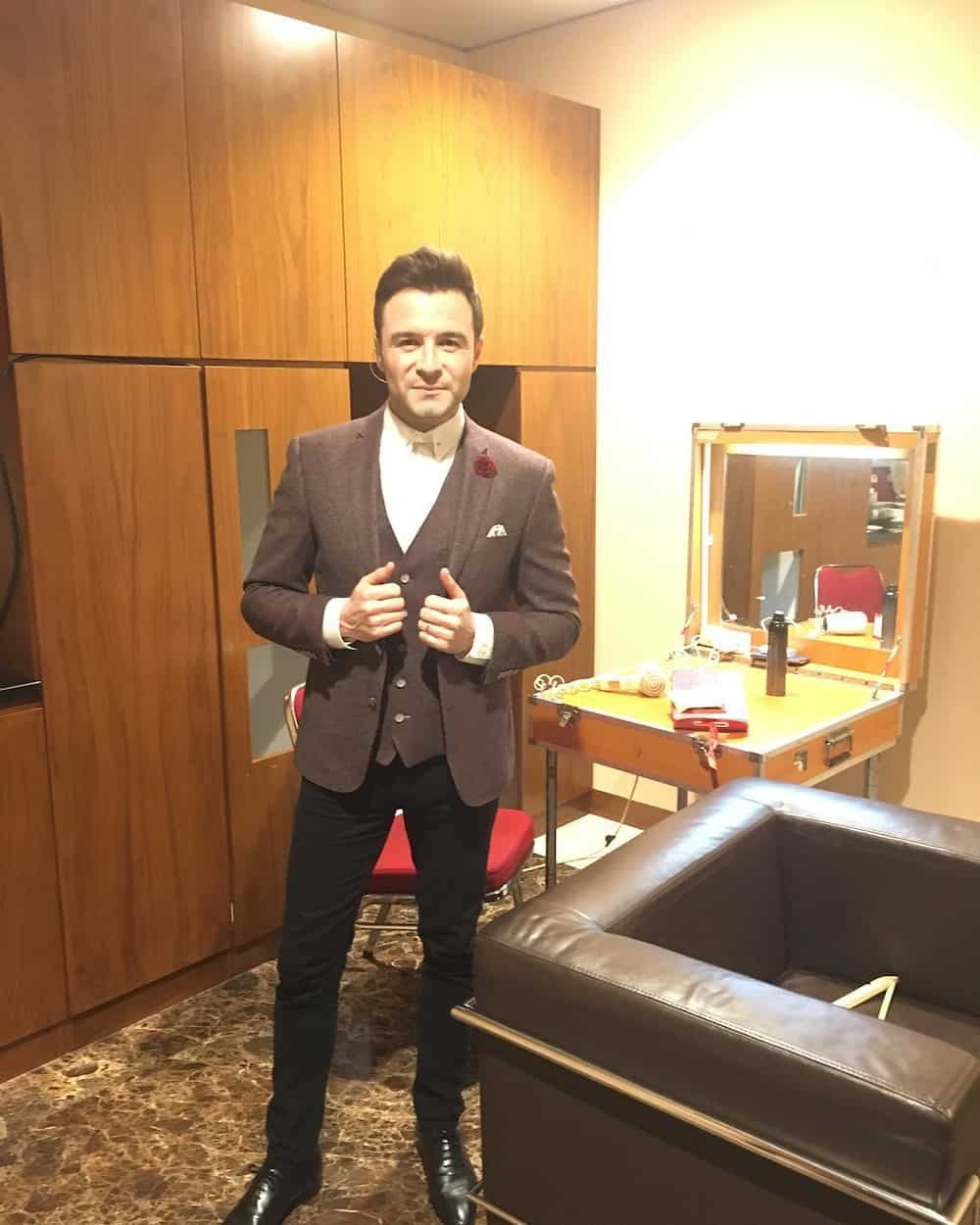 Name: Shane Filan
Date of birth: 5th July 1973
Height: 5ft 9in
Hobbies: Riding horses
Pets: German shepherd
Favorite song: I believe I Can Fly by R. Kelly
Fun facts about Shane Filan
After the group disbanded, he released three solo albums: You and Me (2013), Right Here (2015), and Love Always (2017)
Shane's mother had complications during her pregnancy, which led to Shane being almost miscarried twice
He is the youngest of six siblings: three sisters and three brothers
He is a cousin-in-law to Kian Egan, a fellow Westlife member since he married Kian's cousin Gillian.
Mark Feehily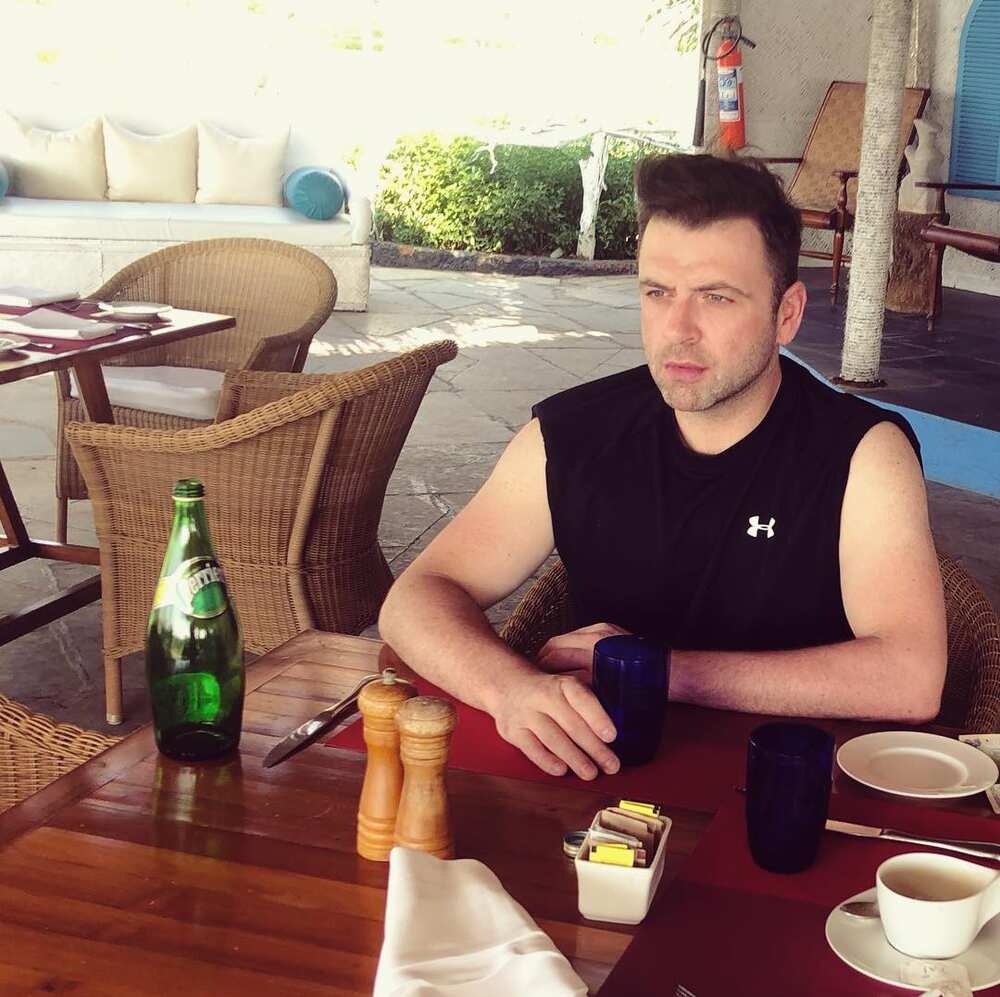 Name: Mark Patrick Feehily
Date of birth: 28th May 1981
Height: 5ft 11in
Hobbies: Tennis and football
Pets: A black labrador
Favorite song: Man in the Mirror by Michael Jackson
Fun facts about Mark Feehily
In 2015, Mark went on a solo career to release Love is a Drug, which was his debut single
Mark Feehily publicly declared that he was gay in August 2005. He was dating Kevin McDaid, a photographer.
Mark Feehily was engaged to Cailean O'Neill in The Maldives during a romantic getaway
Layla is the daughter of Mark Feehily and his fiancé Cailean O'Neill who they got via a surrogate.
Kian Egan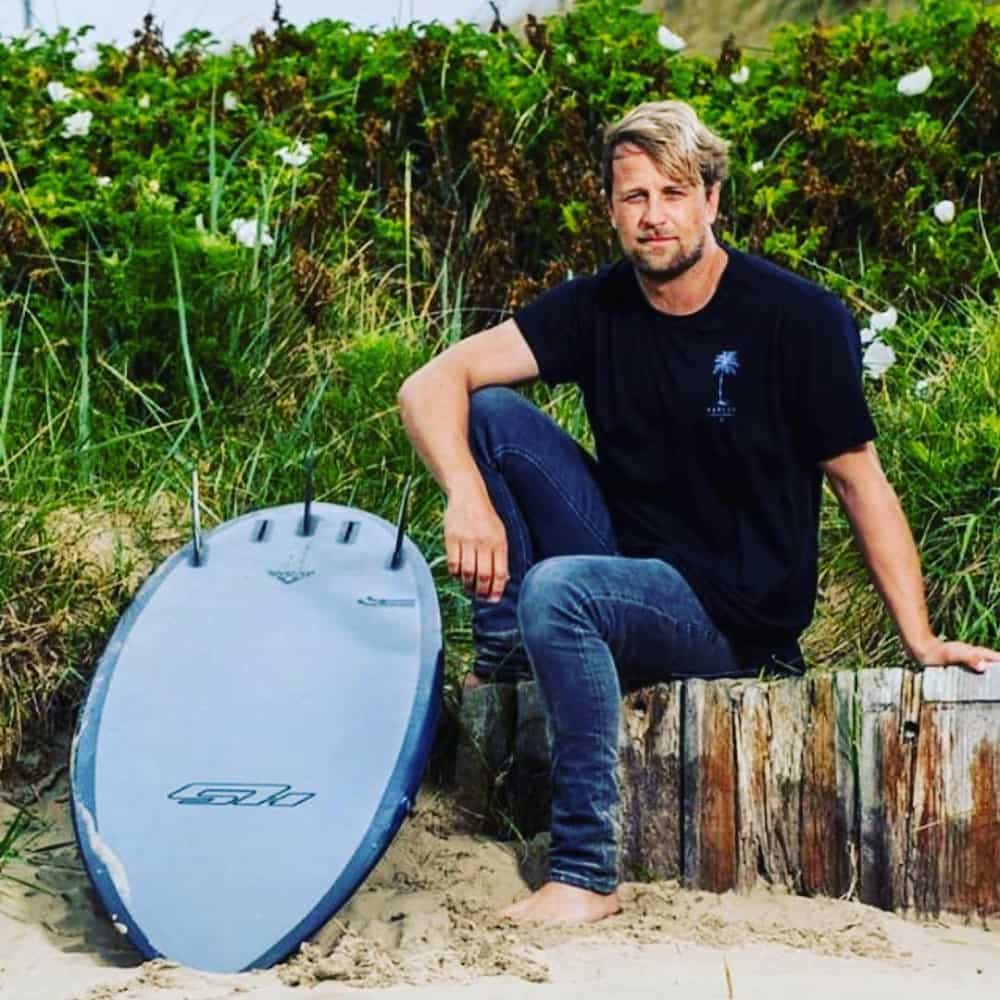 Name: Kian Egan
Date of birth: 29th April 1980
Height: 5ft 8in
Hobbies: Working out and playing instruments like guitar, piano, drums, and clarinet
Pets: Had a cat but it died
Favorite song: Baby one more time by Britney Spears
Fun facts about Kian Egan
Kian Egan's middle name is 'John Francis'
Kian Egan is a Roman Catholic when it comes to religion
He is the fifth of seven siblings and the cousin to Gillian Walsh, who is Shane's wife
Kian's mum was his mentor, especially during poetry competitions in Sligo.
Nicky Byrne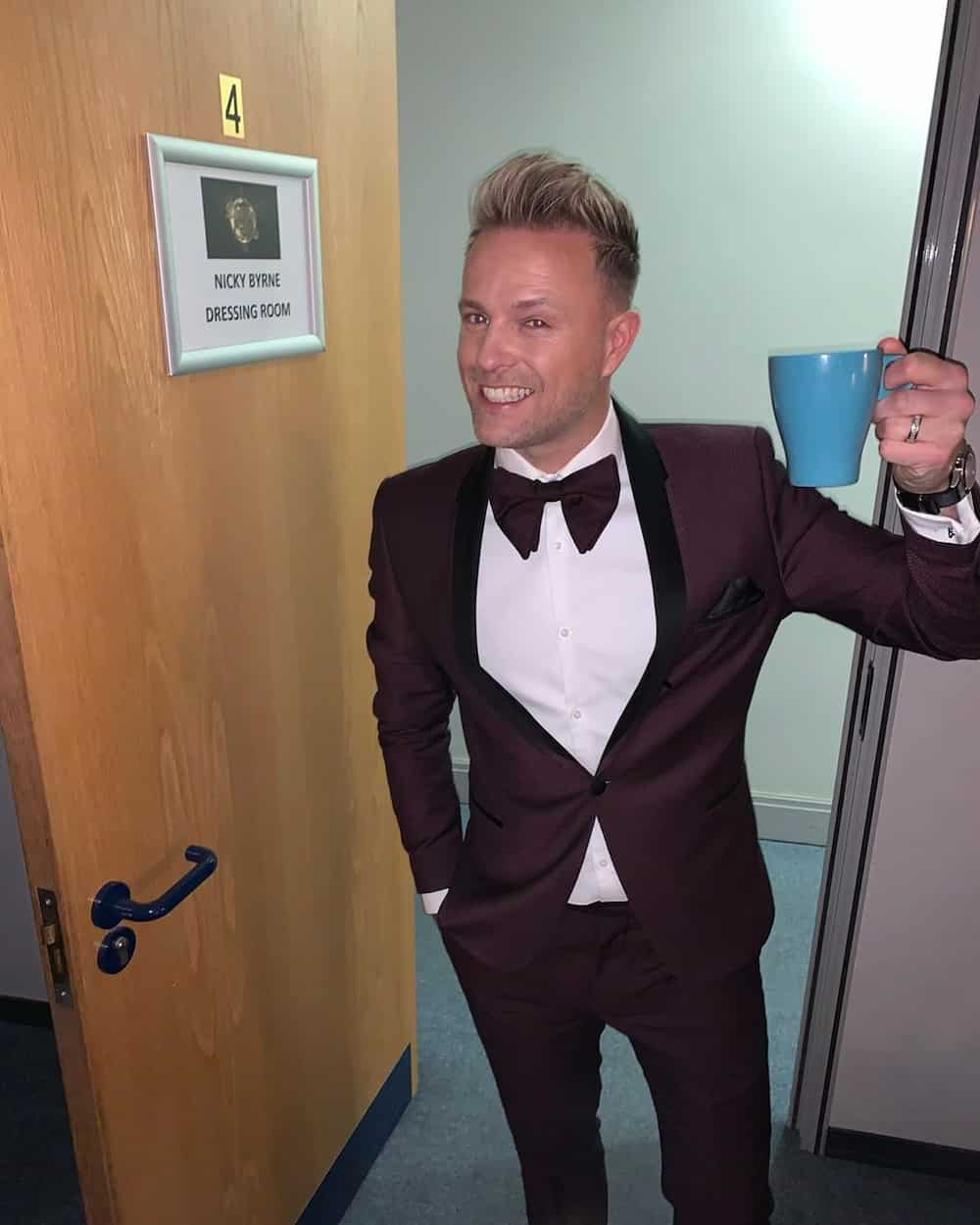 Name: Nicky Byrne
Date of birth: 9th October 1978
Height: 5ft 9in
Hobbies: Playing football and snooker
Pets: Dog (unfortunately it ran away)
Favorite song: Flying without Wings by Westlife
Fun facts about Nicky Byrne
When it comes to football, Nicky Byrne represented the Republic of Ireland at junior levels and played for Leeds United in the '90s
In 2012 after the band disbanded, he participated in Strictly Come Dancing, where he came in ninth place
His full names are Nicholas Bernard James Adam Byrne
Nicky Byrne Snr, who is Nicky Byrne's father, died in Dublin of a heart attack in his workplace.
Bryan Mcfadden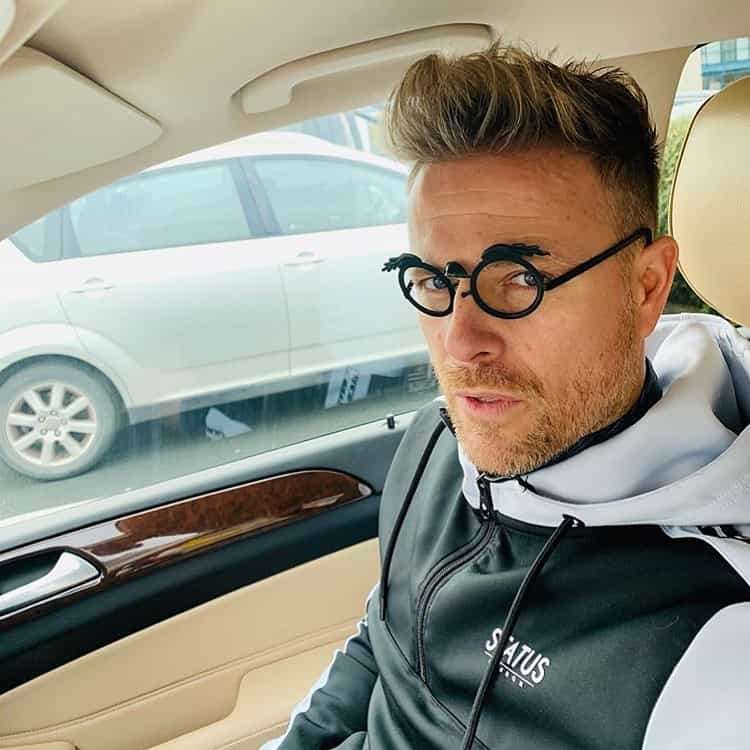 Name: Bryan Mcfadden
Date of birth: 12th April 1980
Height: 6ft 1in
Hobbies: Football
Pets: Shih Tzu
Favorite song: Something Stupid by Frank Sinatra
Fun facts about Bryan Mcfadden
Brian McFadden signed with Universal Music Australia in 2008 and managed to release three albums
After leaving the group, he signed to Sony BMG, which is a major record label
He released his debut solo single 'Real to Me' in September 2004, which became a No.1 single in Ireland, Denmark, Norway, and Britain.
Westlife members before and after
Shane Filan
After the band parted ways, Shane had some financial difficulties after making a few bad property investment decisions that led to his bankruptcy. The now 38-year-old, was hooked up with a solo deal by manager Louis Walsh that enabled him to get his finances back in order.
Who is this Westlife members wife? He was lucky to marry his childhood sweetheart, Gillian Walsh, who gave birth to two sons and a daughter.
Mark Feehily
Mark Feehily went back to his original name Markus. He broke up with his fiancé Kevin McDaid in 2011 after a six-year relationship. The now 37-year-old runs his own catering business and went back to music in 2015 when he released his debut single Love Is A Drug.
Kian Egan
One of the members that have had a successful journey since the band disbanded is Kian Egan. He got married in 2008 to the famous English actress and singer Jodie Albert. The now 37-year old is a coach and mentor on 'The Voice' Ireland. He released his debut album 'Home' in 2014.
Nicky Byrne
After the disbanding of the band, Nicky Byrne signed up for Strictly Come Dancing and came position six in the competition. After that, he went to work as a TV and radio presenter, after which he released his debut single Sunlight in 2016. Like his fellow Westlife member Shane, he married his teenage sweetheart Georgina Ahern. They have two sons (twins) and a daughter.
Brian McFadden
Brian McFadden was the first to go solo when he left the other members in 2004 to pay attention to his solo career. He is the answer to the question of whether there are any Westlife members dead after he was pronounced "dead and gone" in the minds of his former teammates.
Brian went on to be a judge on Australia's Got Talent in 2010. Brian has two children from a previous marriage with Atomic Kitten singer Kerry Katona. He later dated Delta Goodrem, an Australian singer and actress. However, they split in 2011, after which he married Vogue Williams and parted ways in 2015.
What is quite interesting with the Westlife members height is that Brian McFadden was the only one who is 6ft, yet the remaining members in the boy band were all 5ft.
Where are the Westlife members now?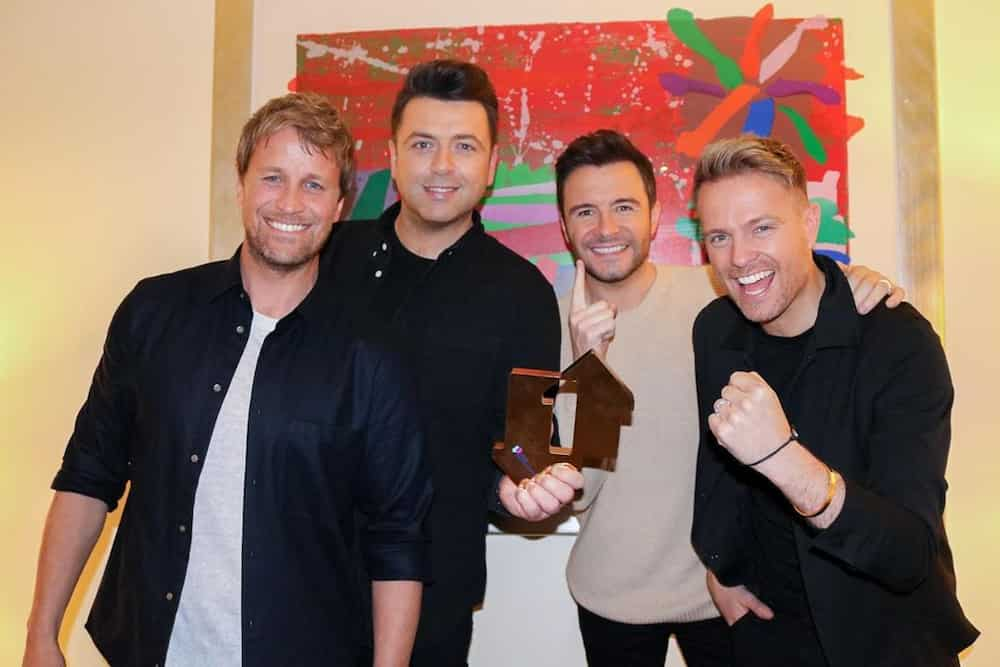 Other than Brian McFadden, the other four Westlife members today are planning for a UK summer tour beginning in Norwich on 19th June 2020 and ending in London Wembley Stadium on August 22nd 2020. With the Westlife members age ranging between 47 – 39, you find that a lot has changed since they were hitting the top of charts in their 20's.
The fans seem to be more excited about the tour than the band itself. The fans will be a mixed group of both the old and new members. These fans are prepared to have an awesome experience gauging from the group's successful tour in 2019 that left their fans wanting more and more.
Despite Westlife members disbandment in 2012, the group came to realize the power they still hold in the entertainment industry, giving them another chance to prove themselves. Even with the absence of Brian McFadden, the group has guaranteed more exciting tours that will take their fans adrenaline to another level.
READ ALSO: Hashtag members profile: names, age, height
Source: KAMI.com.gh