- Senator Leila De Lima filed a test case against President Rodrigo Duterte for his persistent shaming and threats against her
- Suspended lawyer Trixie Cruz-Angeles disclosed that the senator plans to overthrow the president through her recent move
- The fierce senator has been at odds with the president ever since she criticized the extrajudicial killings of his war against drugs
Senator Leila De Lima has found herself another tormentor - Atty. Trixie Cruz-Angeles.
Known for handling the cases of former Iglesia Ni Cristo (INC) members, the suspended lawyer took to Facebook to reveal De Lima's purported plan to dethrone President Rodrigo Duterte.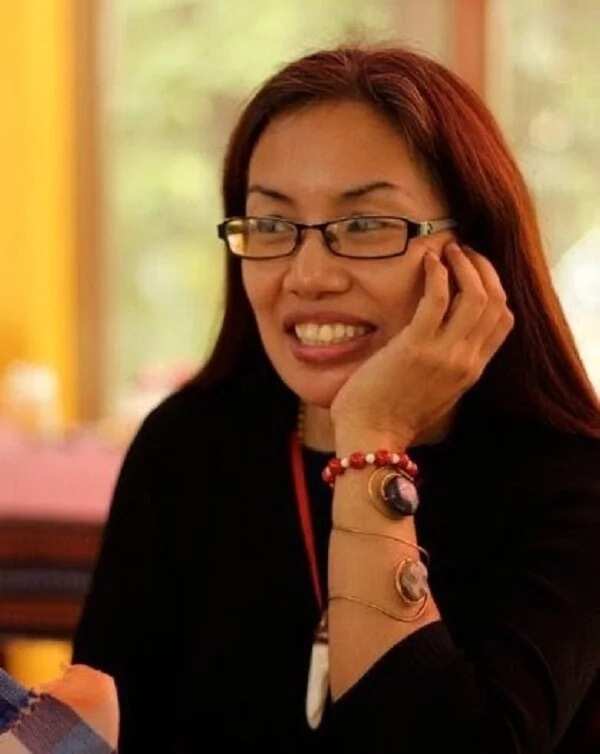 It has been reported that De Lima asked the Supreme Court to help her file a case against the tough-talking president.
READ ALSO: Napaka-insensitive naman! Ex-US official slammed by netizens over harsh tweet about Clinton's Pinay maid
The reason behind the distressed senator's case was President Duterte's relentless harassment and threats against her, which has been extensively covered by the media ever since.
She also sent audio and video clips of the president threatening her, which she claimed in her petition were private. Despite the confidentiality of the materials, she still wished to completely retrieve them.
This has annoyed Cruz-Angeles who claimed on her Facebook post that De Lima's pleas were to bend the law to her liking.
READ ALSO: Loyalista pala ni Marcos! Duterte stands pat on decision about Marcos burial at LNMB
The female lawyer added that President Duterte has immunity, which almost renders De Lima's case moot.
She ended her statement that everyone is watching her move so she better get her act together.
Here is the complete post of Cruz-Angeles, who wrote the post two days ago while she is in Sweden.
READ ALSO: Nabighani ang pangulo! VP Leni reacts to Duterte's remarks on her good looks and 'nice legs'
Although we are not sure if Cruz-Angeles is right about her presumption, we could only hope that De Lima can remain a fighter amidst the controversies thrown at her.
The war against drugs has prompted De Lima to clash against President Duterte, which has now focused on their deteriorating relationship.
The fierce senator has become a celebrity in her own right - since she has gotten so much media attention on having a sex tape among other things. In the following clip, here are other foreign celebrities who share a similarity with her.
READ ALSO: Napapalingon si Digong! Duterte admits VP Leni is beautiful during Tacloban speech
Source: Kami.com.ph