Lee Sung Kyung Instagram, height, boyfriend, age, and movies
Korea's queen of romance dramas, Lee Sung Kyung is one of the finest actresses in South Korea. With her successful portrayal of the lead role in the hit series, Weightlifting Fairy Kim Bok-Joo, the actress has now gained popularity internationally. She is not just an actress, but also a singer and a model, something that makes her a sought-after Korean artist.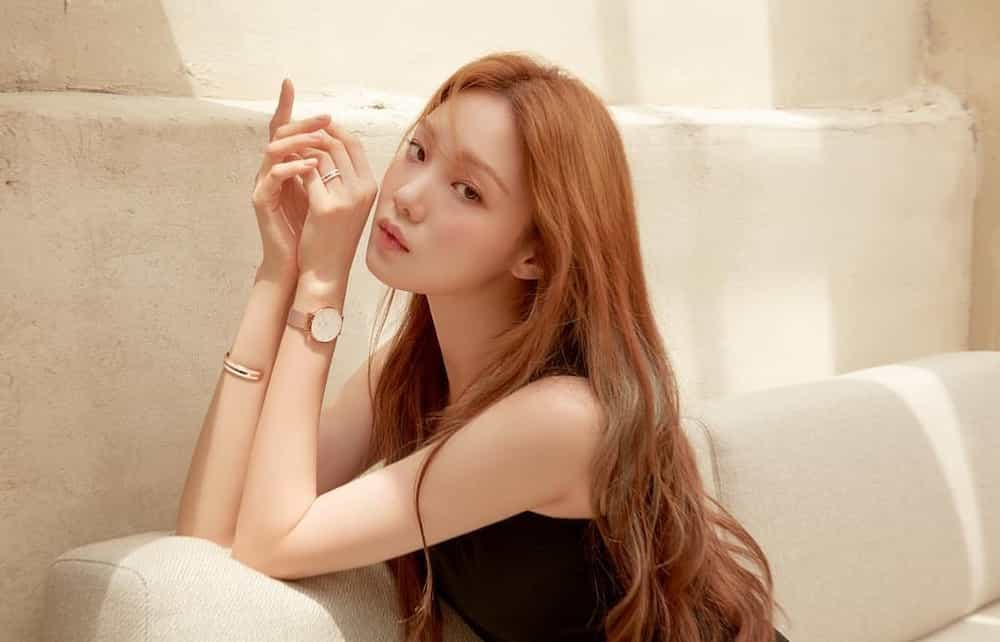 Lee Sung Kyung, besides her beauty, has a lot of things to offer. There are a lot of other details that fans do not know, and it will surely surprise them. Here is the information about her height, boyfriend, age and movies.
Lee Sung Kyung profile summary
Name: Lee Sung Kyung
Age: 29 (2019)
Birthday: August 10, 1990
Nationality: Korean
Place of birth: Goyang, Gyeonggi, South Korea
Lee Sung Kyung height: 5 feet and 9 inches
Height: 176 centimeters
Weight: 108 lbs.
Blood type: B
Profession: Actress, singer, model, endorser
Instagram: @heybiblee
Lee Sung Kyung biography
The actress was born in Goyang City, Gyeonggi, South Korea. Although there is nothing much about the actress's early life, it was known to the public that she graduated from university in 2016 and received her degree from Dongduk Women's University. Lee Sung Kyung age today is 29 years old. Lee Sung Kyung birthday is normally celebrated on August 10.
When she was young, becoming an actress is not part of her dream; instead, she wanted to become a great pianist. Besides being a well-known pianist, Sung Kyung also dreamed of being a policewoman. She was inspired to become one when thieves had broken into her parent's house. Another reason why she wanted to become an officer is that she likes being dressed as a policewoman.
Lee Sung Kyung does not initially plan to become an actress, but it seems like it is already written in the stars that she will become one. Not just a mere actress, but an award-winning actress.
Career
The actress began her career in the entertainment industry in 2008 as a model when she joined the local Super Model contest. In 2014, Sung Kyung had her acting debut in a Korean television drama, It's Okay, That's Love, with a supporting role. It was an excellent experience for her as she was able to work with Gong Hyo Jin, which she considers as her role model.
Lee Sung Kyung is the first model-actress to be promoted and signed under the YG Entertainment (one of Korea's most established entertainment companies) and K-Plus. After her successful acting debut, she was given another project in 2015, the weekend drama Flower of Queen. Being able to show her acting skills in the said drama, she was then awarded as Best New Actress by the MBC Drama Awards.
In January 2016, Sung Kyung was chosen to play a role in a college drama series called Cheese in the Trap; a television series adapted from a Webtoon. She worked alongside Park Hae-jin, Kim Go-Eun, and Seo Kang-Joon. Lee Sung Kyung played an antagonist-protagonist role in the said K-drama series, where she was able to showcase how great of an actress she is. The series was aired in one of Korea's cable network and was said to be the thirty-first highest-rated Korean dramas in cable television history.
After her Cheese in the Trap stint, she then starred in another Korean drama series entitled The Doctors. She played the antagonist role of a neurosurgeon, who is the rival of actress Park Shin Hye's character. The series aired until August 2016 with a total of 20 episodes.
It seems like 2016 has been a good year for the actress because, after The Doctors, she landed her first-ever leading role in the hit series Weightlifting Fairy Kim Bok-Joo. She played the role of a weightlifter which is inspired by the real-life story of Olympic weightlifting champion Jang Mi-ran. Her role in the said series is the most valuable so far because she worked so hard to gain weight to create a healthy image. Playing the role of Kim Bok Joo is also considered as her break in the industry as she got many raises and even awards. The series also has something to do in her international popularity.
Below is Lee Sung Kyung drama list:
It's Okay, That's Love (2014)
Flower of Queen (2015)
Cheese in the Trap (2016)
The Doctors (2016)
Weightlifting Fairy Kim Bok-Joo (2016)
While You Were Sleeping (2017)
About Time (2018)
The actress also had movie films where she flaunted her versatility as an actress. Below is the list of some of Lee Sung Kyung movies:
Trolls (Poppy's voice for the movie's Korean dub, 2017)
Love+Sling (2018)
Girl Cops (2019)
Lee Sung Kyung, as mentioned earlier, is not just a great actress but also a singer. Her singing skills captured the hearts of her fans all around the world. She even had a brief interaction on Instagram with singer, Lea Salonga, when Sung Kyung shared her beautiful rendition of A Whole New World on her Instagram. Salonga originally sang the famous track for the 1992 Disney animated film "Aladdin".
Her singing capability is enough to make her career in the music industry success. Below are some of Lee Sung Kyung songs:
My Only One Person
I Am What I Am
Tomorrow will be a better day!
I Love You (in collaboration with The Papers)
My Lips like Warm Coffee (in collaboration with Eddy Kim)
Last Scene (in collaboration with Psy)
Fashion and face
Lee Sung Kyung fashion style is another thing that fans love about her. Lee Sung Kyung model career has something to do with how fashionista she is. She is known for her great on-screen styles because of the different roles she played.
Her character wears a variety of styles that range from playful, youthful, to ladylike and sophisticated. She also wears unique, statement accessories, and a mix of vibrant and trendy pieces that elevate her every look. She can also pull off even the simplest sportswear and sneakers.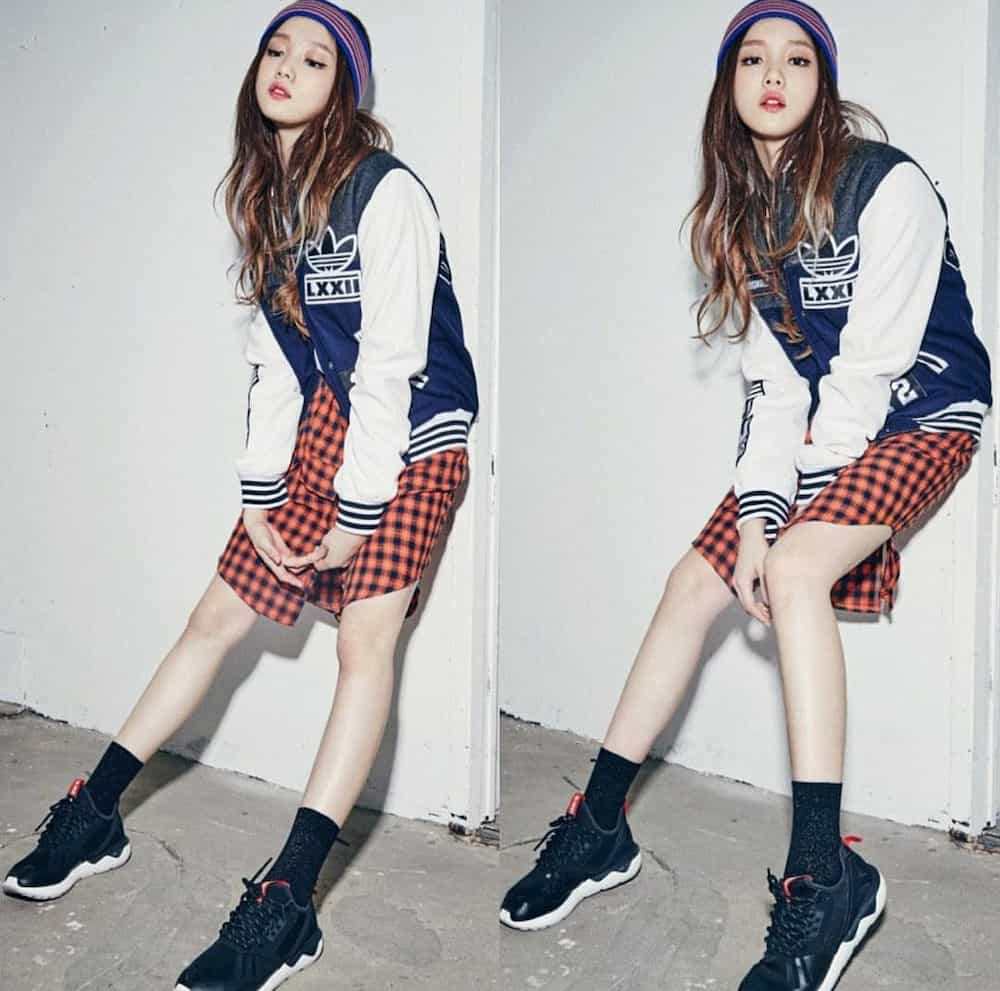 Speaking of pulling off, the actress can also pull off different hair-styles as well; even Lee Sung Kyung short hair-style in Weightlifting Fairy Kim Bok Joo become a trend. The actress can change her hairstyle from long to short, from straight to curly, and still, look great on it.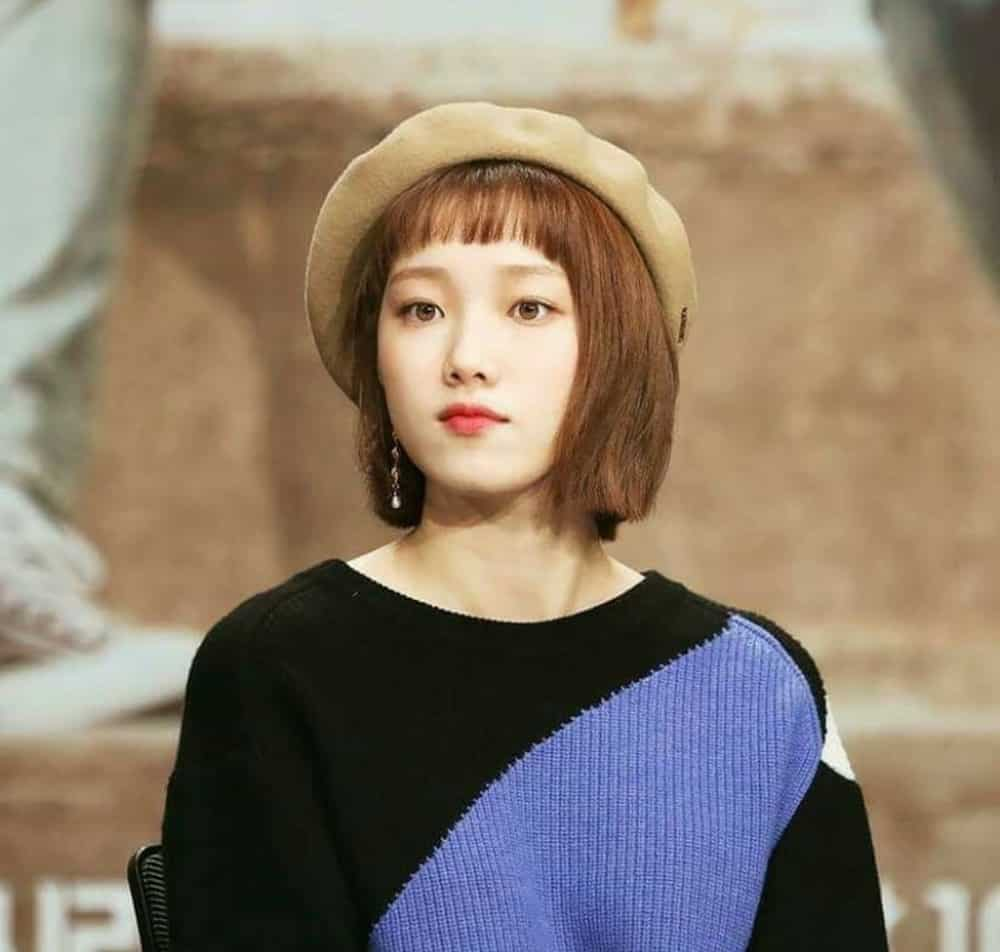 There is no doubt that Kyung Sung is one with the best face in the industry. Lee Sung Kyung eyes add up to the beauty she possesses. Her unique hazel eyes are the first thing that people notice about her.
Dating life
The actress's life is known to the public, which means her dating life is also in the open already. Fans are curious about who is Lee Sung Kyung boyfriend right now, but there is no news about it. On the other hand, some fans still wish that the actress and her ex-boyfriend, Nam Joo Hyuk will have a comeback, not only as love teams but also as real-life partners.
Lee Sung Kyung and Nam Joo Hyuk worked together in the series Cheese in the Trap but not as a love team in the said series. They were then debuted in 2016 as the lead characters in the Korean drama, Weightlifting Fairy Kim Bok-Joo. Throughout the series, Nam Joo Hyuk and Lee Sung Kyung showed immense chemistry on-screen, and fans begin to believe that the two will be a great couple.
In mid-January of 2017, Joo Hyuk posted a photo of him with Sung Kyung that made their fans think that they are dating already. After a few months, netizens spotted the two at Coldplay's concert in Seoul. The photo circulated in different social media platforms and sparked mixed emotions from NamLee fans. Dispatch also confirms that Sung Kyung and Joo Hyuk were dating when they uploaded paparazzi photos, revealing that the two went on dates.
The actress's agency, YG Entertainment, confirmed the rumor as soon as it was spread. Fans went nuts with their confirmation. Unfortunately, their relationship lasted for four months. According to industry representatives, both parted ways because of their busy schedules but are maintaining a professional relationship.
It was sad news for all the NamLee fans as everyone is expecting that the two will last forever. But, who knows? Maybe one day they will have another chance in love and will be able to work on it. As for now, fans continue to support them, separately.
Other than Nam Joo Hyuk, other artists have been linked to the actress such as Block B's Zico, EXO, Choi Tae-Joon, Lee Kwang-soo, Jo In-sung, and more- this only proves that Lee Sung Kyung is good guys magnet.
READ ALSO: Iu bio: Real name, age, height, net worth
Latest updates
Just last July, the singer-actress held her first-ever fan meet in the Philippines. She thanked all her Filipino fans for their warm reception of the drama "Weightlifting Fairy Kim Bok Joo," where she had her first leading role.
During her interview, she was asked if the series will have its second season, but the actress said that she would have to discuss the matter with the director and writer of the series.
Recently, Lee Sung Kyung Instagram post shows the actress hugging Kim Bok Joo tarpaulin. The actress looks as giddy as she was dancing and eating while she is being filmed behind her tarp.
Facts about Lee Sung Kyung
Here are some interesting facts about the singer-actress:
Her family is Christian.
Her parents wanted her to live a Christian life and named her "The Bible" in Korean.
She gained 5 kg (11 lbs) for the series Weightlifting Fairy Kim Bok-Joo.
She landed multiple commercials offer such as Laneige, Fresh Pop, and Adidas for her fashion sense.
She knows how to play the piano and drums.
She was a P.E. leader at her school for three years.
Lee Sung Kyung has over ten percent of her county's population following her on Instagram is enough to make her the Gigi Hadid of South Korea.
Lee Sung Kyung is definitely one of the hottest Korean actresses right now, and it will not be a surprise if her popularity will continue to rise. Her skillfulness will surely bring her to the top. Fans are waiting to see her in a new light where she will be able to show more of her talents.
READ ALSO: Park Shin Hye bio: movies, TV shows, boyfriend, how much is she worth?
Source: KAMI.com.gh