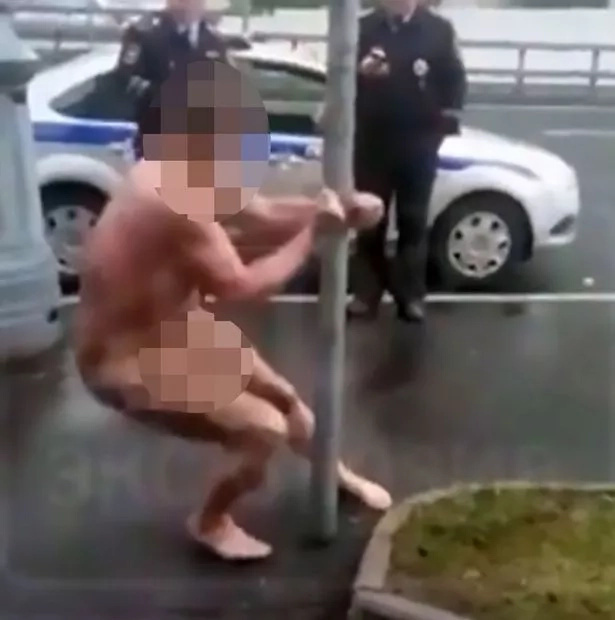 - In Russia police arrested a naked man who was wandering the streets talking to himself
- Instead of placing the filthy man into their clean police vehicle they decided to handcuff him to a pole and wait for the ambulance to arrive
- The naked man handcuffed to a pole attempted to clumsily escape or attack the police, but in his intoxicated state it looked like pole dancing
Police arrested a man who was running around in the streets butt naked. The police didn't want to put the strange man into their police vehicle so they just decided handcuff him to a pole until the ambulance arrives.
What he did next shocked everybody! The naked man began pole dancing, with high kicks, his junk flying about.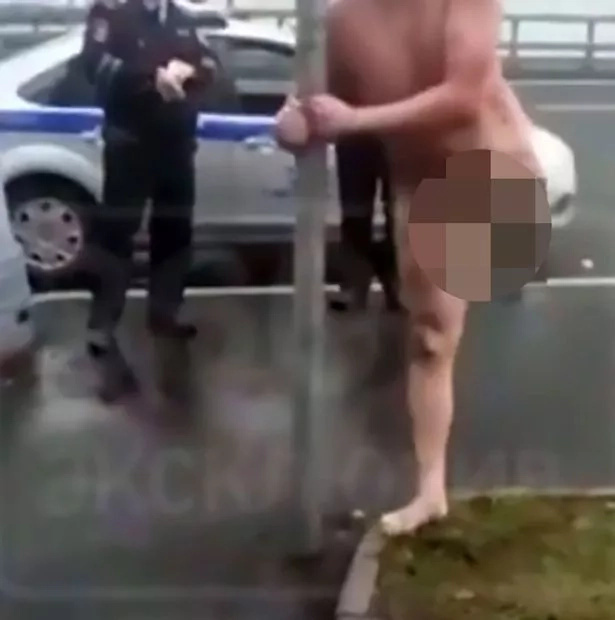 READ ALSO: Bouncer uses Mayweather's signature punch against opponent
Surprised passerbys captured his hilarious strip dancing skills on camera.
The footage of the naked guy performing his dance is going viral across social media.
However, it seems he might have been trying to escape or attack the police men with karate kicks but in his intoxicated state it was nothing more than a clumsy strip dance.
READ ALSO: Shameless monkey's have sex right on top of this guy's head!
READ ALSO: Chinese mystic can tell the future by touching women's breasts