– A zookeeper was playing with lions as the leopard suddenly decided to attack him
– He was saved by a heroic tiger leapt to his rescue
– Footage of it went viral and got more than 500,000 views by now
Eduardo Serio was playing with a group of lions at the Black Jaguar White Tiger when the leopard began crawling to him.
Leopard named Dharma suddenly sprints towards him as he remains absolutely oblivious about the menace. Thanks to a tiger Aztlan that charged at the leopard and stopped him.
READ ALSO: 10 lion attacks on humans (video)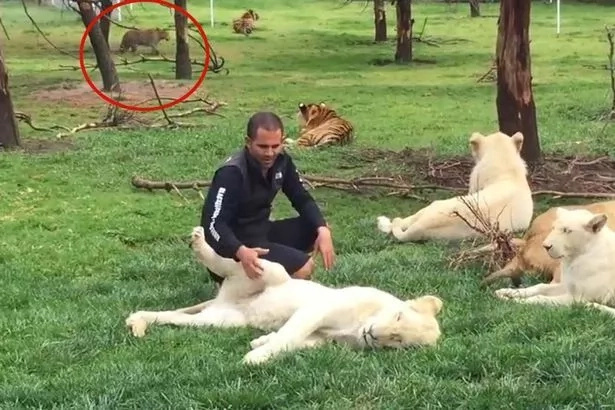 The dramatic clip, shot at the big cat zoo in Mexico City, was uploaded on YouTube in last October and went viral after it was posted on Reddit.
But some users were quite skeptical about "heroic rescue" as one person wrote, for example:
"Honestly, I kind wish it had happened just to prove an old point. Don't treat this large awesome animals like this and please, for f**k sake have more respect than this douche."
READ ALSO: Lion attacks a little baby on Mexican TV in shocking footage
Watch the whole clip below.
READ ALSO: Baby elephant was rescued thanks to his mother trumpeting for help
Source: Kami.com.ph