Son Ye Jin bio, movies, family, dating history, scandal
Son Ye Jin is a popular South Korean actress. She rose to fame in romance-themed films and television series such as The Classic, Summer Scent, A Moment to Remember, and April Snow.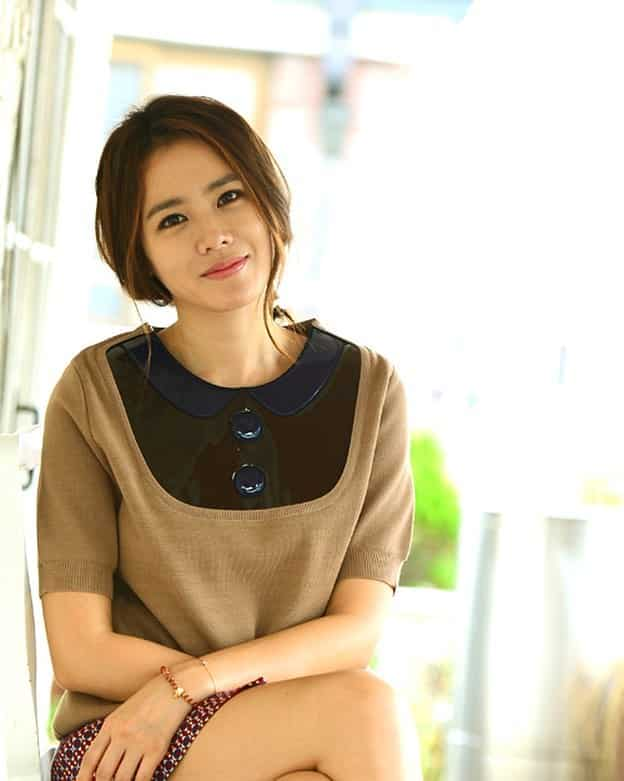 The actress is referred to as the queen of melodrama and has maintained the nickname throughout her acting career. She made her debut in a 2000 movie dubbed Secret Tears as a supporting actress, and her career has been on the rise since then, acting in The Classic and other films. How well do you know about Son Ye Jin love life, her success, and other accomplishments?
Son Ye Jin profile summary
Full name: Son Ye Jin
Nickname: Queen of melodrama
Date of birth: 11th January 1982
Place of birth: Suseong District, Daegu, South Korea
Son Ye Jin age: 38 years
Zodiac sign: Capricorn
Nationality: South Korean
Occupation: Actress
Biography
She is a South Korean actress born on January 11, 1982. Son Ye Jin family name is Son. Not much of her family history is known besides the fact that the actress has an older sister. She is 165 cm tall and weighs 45 kilograms. The actress is an alumnus of the Seoul Institute of the Arts where she majored in film.
Her rise to fame came through acclaimed films; The Classic, April Snow, and others. Through her roles in Delicious Proposal, The Classic and A Moment to Remember; she has not only won awards but also become a household name.
READ ALSO: Vhong Navarro son name, age, instagram, profile
Son Ye Jin dating history
Despite Son Ye Jin's drama-free life, she has been rumoured to date a couple of co-stars over the years. Movie stars are not immune to outrages stories, and dating rumours begin when two co-stars seem to share a lot of chemistry on and off the screen. Here are some of the men she has been linked to over the years:
Hyun Bin Son Ye Jin
After filming The Negotiation in 2018, Hyun Bin and Son Ye Jin were rumoured to be dating. The rumours resurfaced after the stars featured in the hit television show, Crash Landing on You. A fan posted a scene from the show where the two seemed to hold each other's hands under a table. However, their agencies denied the claims stating they are great friends and workmates.
Jung Hae In and Son Ye Jin
During her appearance in Something in the Rain, it was rumoured that she was dating her co-star Jung Hae In. After the show, Son Ye Jin and Jung Hae In's romantic relationship was a subject of speculation with their fans thinking they were an item. He played her character's love interested in the show.
The two stars often joked about the relationship status during the interview leaving many speculating what was happening. Despite the fans rooting for their relationship, Hae In stated that it was merely a show, not a documentary thus squashing the rumours.
Kim Nam-Gil
There were speculations that she dated The Pirates co-star Kim Nam-Gil, but their managements stated that they become friends after the movie, but never dated. She is open to getting married and describes her ideal man to be caring and prefers her men above 175 cm. However, she wouldn't mind someone shorter if he meets other characteristics. Fans are hoping to see Son Ye Jin boyfriend soon.
Is Son Ye Jin married?
Despite the rumours swirling around about her love life, she is yet to be married. The actress's dating life is non-existential, something she confirmed during a recent interview. The star stated that she does not have time for a relationship because of her demanding career.
Son Ye Jin movies
Since her venture into the movie industry, she has been in a couple of movies that gained both national and international accolades. Her first role was in Secret Tears in 2000 as a supporting actress which opened doors for other roles.
Lover's Concerto
This is a romantic drama dealing with jealousy and the troubles individuals face in friendships. It helped her get recognition in China, Hong Kong, thus launch her into a pan-Asian movie star.
The Classic
It is one of Son Ye Jin dramas that helped her secure her best role ever in A Moment to Remember.
A Moment to Remember
The movie which premiered on November 5, 2004, was a massive hit in the Asian region, and sold about $20 million in the box office, worldwide.
Be with You
The star also appeared in this romantic fantasy drama that tells a tale of a mother who comes back to life a year after death. It fulfils a promise she made before dying.
Son, who acts as Soo-ah promises to returns during a rainy period which she does but has no memory of her past life. So Ji Sub and Son Ye Jin who are the main characters in the play, offer the audience a perfect love story as the couple rekindles their love in the movie.
Son Ye Jin Personal Taste
The 2010 show is about a man who pretends to be gay to fit into his new roommate's needs who is looking for a gay roommate after going through a heartbreak. Lee Min Ho Son Ye Jin wowed their fans in this drama as they start developing feelings for one another even though Lee pretended to be gay. To show support for Ye Jin in her show Pretty Noona Who Buys Me Food, also known as Something in the Rain, Min Ho sent a food truck to her set with the same message.
The famous star also featured in romance dramas; Something in the Rain (2008) and Crash Landing on You (2019-2020). Other notable films include; Blood and Ties (2013), Bad Guys Always Die (2015), The Last Princess (2016), My Wife Got Married (2008), Spellbound (2011), Art of Seduction (2005) and others.
Accomplishments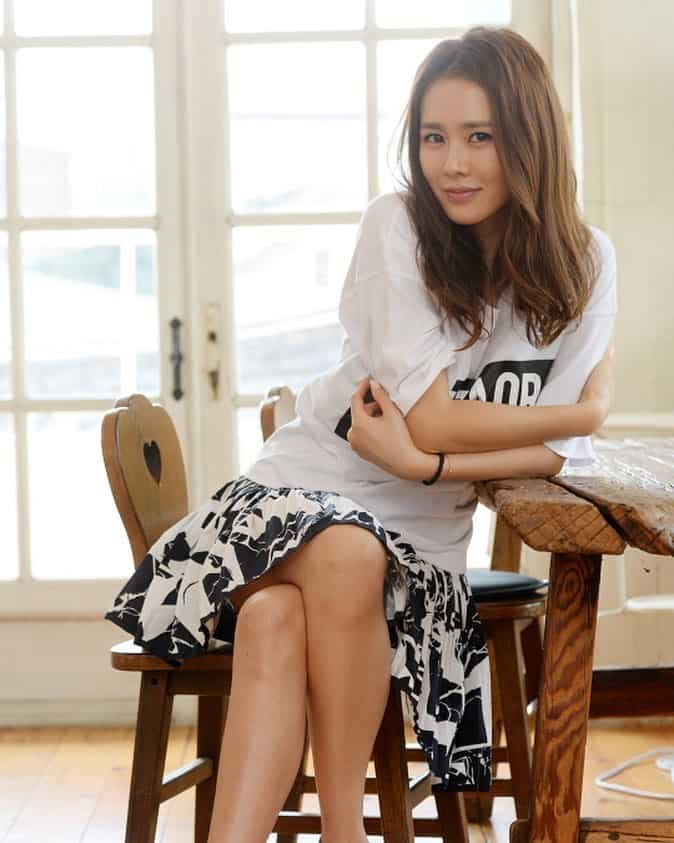 Over the years, Son has received awards from some of her famous roles. Some of those awards include;
2006 – Asian Pacific Film Festival where she received an award for best actress for April Snow.
2018 – Best actress award for Something in the Rain during Seoul International Drama Awards.
2019 – Faro Island film festival for favourite actress award.
Son Ye Jin Instagram
Son is active on various social media platforms and here are her handles:
Son Ye Jin scandal
Besides the actress's dating life, there are no other scandals linked to the star.
With her passion for filmography, Son Ye Jin has accomplished a lot doing what she loves. Through the films she has acted throughout her career, one can tell that she is versatile and can represent different persona when acting.
READ ALSO: Robert Downey Jr bio: age, movies, net worth, wife
Source: KAMI.com.gh