Glaiza de Castro bio: boyfriend, net worth, age, height
Glaiza de Castro is a renowned Filipino actress and singer. Her debut came after she starred in 2008 in the TV drama romance musical series known as Kaputol ng Isang Awit. Most of her fans know her for her role in the fantasy series Grazilda. Since then, she has featured in various television series and films.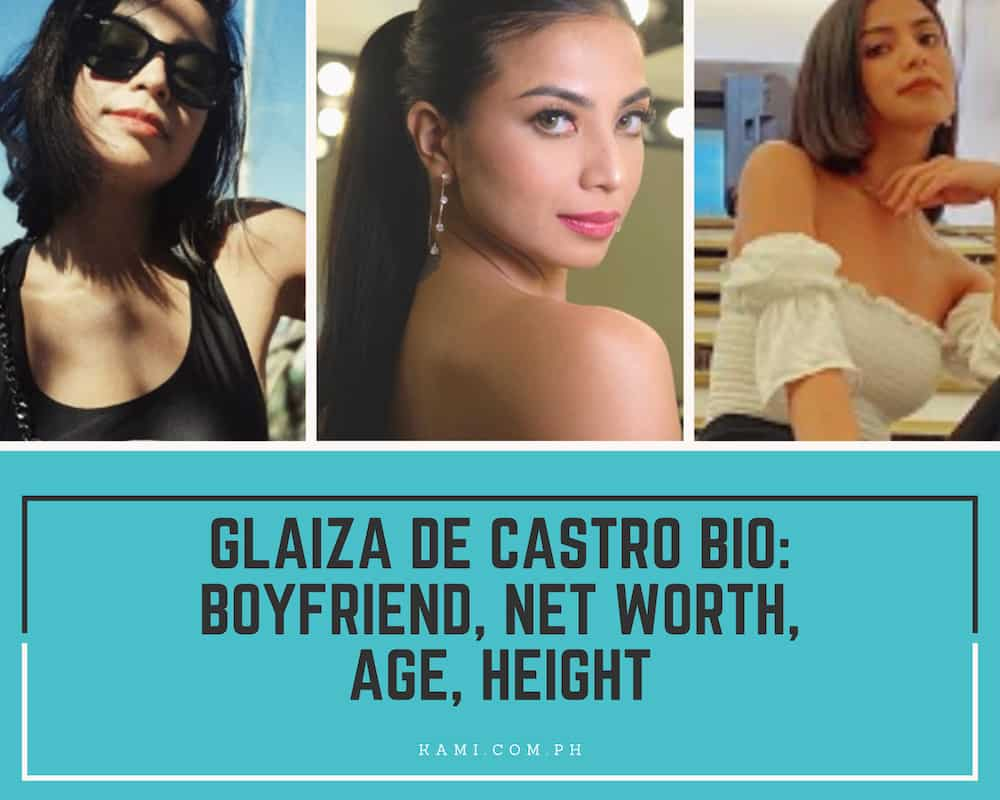 The beautiful model wears many hats as she is also a talented singer. She has released four albums, with the latest one in 2017 titled Magbalik. Her career in GMA kick-started in 2001. She was later transferred to ABS-CBN and returned to GMA in 2006. Some of her notable films include Still Life in 2007, Liway in 2018, and Temptation of Wife in 2012.
Profile summary
Full name: Glaiza de Castro Galura
Year of birth: January 21, 1988
Glaiza de Castro age: 32 years
Gender: Female
Career: Actor, singer, producer, and composer
Glaiza de Castro height: 5' 6"
Nationality: Filipina
Glaiza de Castro IG: glaizaredux
Early life
The beautiful model was born on January 21, 1988, in Valenzuela City, in the heart of the Philippines to musician parents. She hails from a family background of entertainers as Glaiza de Castro parents are renowned musicians, while her brother and uncle are both actors.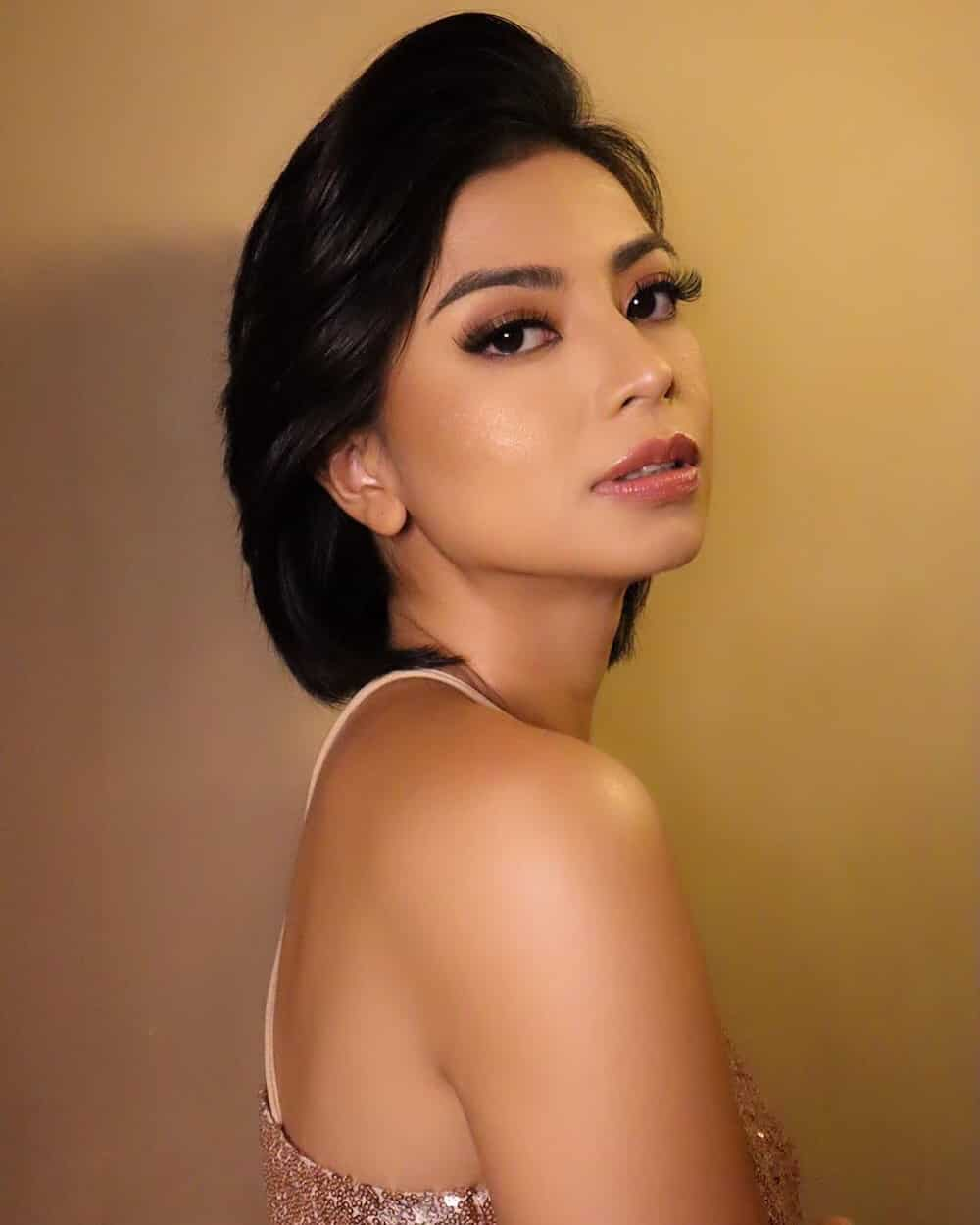 She started singing in her local church as a young girl where she was a member of the children's choir. After joining high school, she started a band with her friends where she began as a songwriter and vocalist.
Career
Interesting to note, her talent was discovered when she was a young girl. At 12 years, the beautiful actress knew she had a soft spot for acting. She appeared as an extra and also on Walang Tulugan, the late-night show, with the Master Showman. In 2001, she scooped a role in the movie Cool Dudes 24/7.
She then moved to ABS-CBN as a contract artist for Star Magic where she was nurtured in acting. At that time, she got engaged in both minor and supporting roles. Some of the shows and films she has featured include Berks, Singsing ni Lola in 2002, and Miss Pinoy in 2005.
Movies
Here are some of the films the gorgeous actress has appeared;
Rakenrol (2011)
Squalor Astig (2009)
Mano Po 6: A Mother's Love (2009
Ang Manghuhula (2009)
Bente (2009)
Tarot (2009) Batanes (2007)
Still Life (2007)
Zsa Zsa Zaturnnah: Ze Moveeh (2006)
Close to You (2006)
Twilight Dancers (2006)
White Lady (2006)
Pacquiao: The Movie (2006)
Manay Po! (2006)
Sukob (2006)
Miss Pinoy (2005)
Singsing ni Lola (2002)
Cool Dudes 24/7 (2001)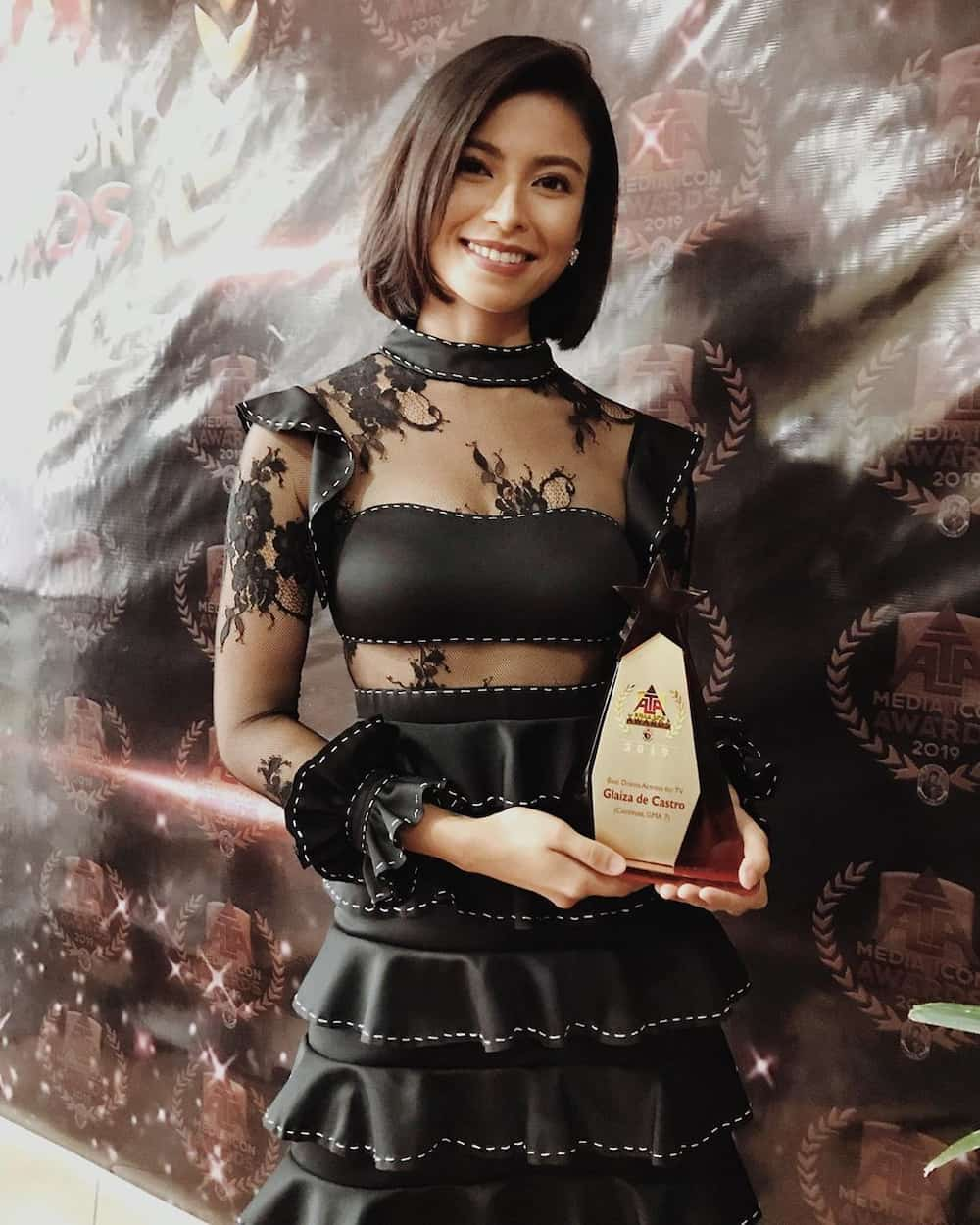 TV shows
Here is a list of the television drama she has appeared since her debut;
Grazilda (GMA/2010)
Diva (GMA/2010)
Stairway to Heaven (2009-Philippines-GMA) (GMA/2009)
SRO Cinemaserye: Eva Castillo Story (GMA/2009)
Sine Novela: Kung Aagawin Mo Ang Lahat Sa Akin (GMA/2009)
Gagambino (GMA/2008)
Dear Friend: Igorota (GMA/2008)
Sine Novela: Kaputol ng Isang Awit (GMA/2008)
Kamandag (GMA/2007)
Boys Next Door (GMA/2007)
Asian Treasures (GMA/2007)
Fantastic kids (GMA/2006)
Ikaw Ang Lahat Sa Akin (ABS-CBN/2005)
Spirits (ABS-CBN/2004)
Berks (ABS-CBN/2002)
Ikaw Lang Ang Mamahalin (GMA/2001)
Love life
The actress is dating an Irish boyfriend. Glaiza de Castro boyfriend is known as David Rainey. Recently, the couple created a song dedicated to COVID-19 front liners titled Ode to the New Heroes.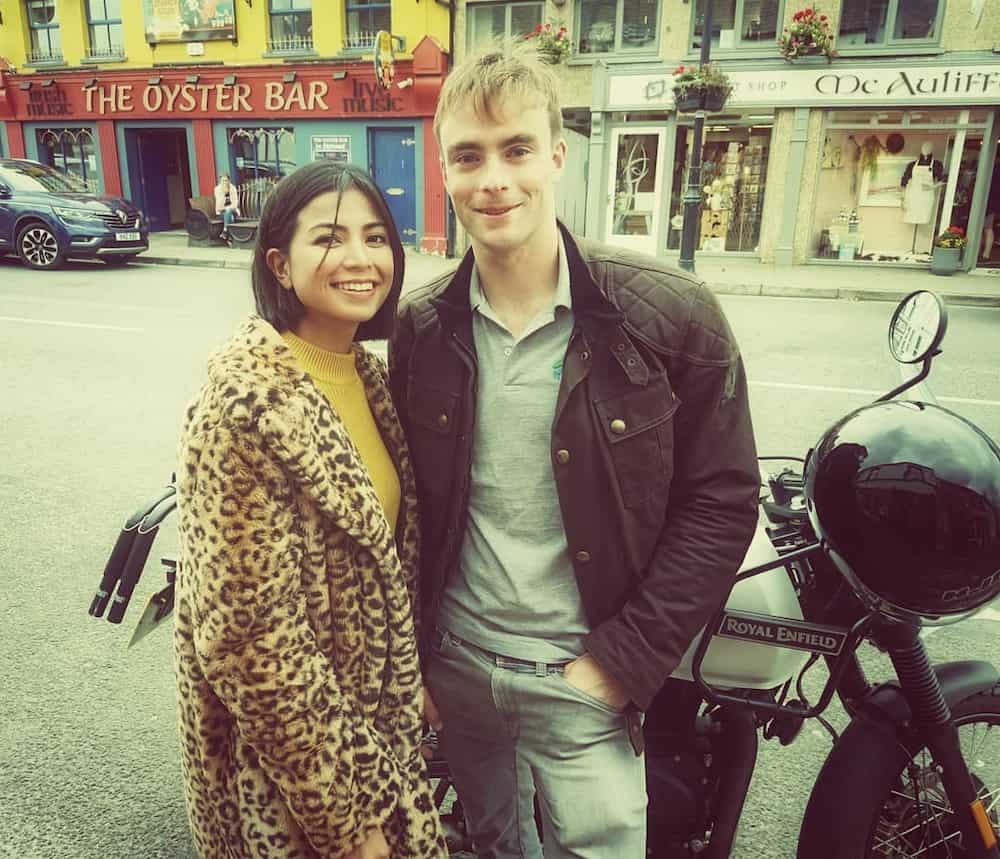 Tattoos
Most people do not mind having a tattoo or several on their body, and she is one of those people. The actress has three tattoos. One of Glaiza de Castro tattoo is on her right hip, while the others are on her wrist, and nape respectively.
READ ALSO: RM BTS bio: net worth, real name, age, Instagram, photos
Glaiza de Castro net worth
The actress is said to have a net worth of about $2 million. Her wealth is attributed to her successful career in the showbiz industry. There is no information on Glaiza de Castro house.
READ ALSO: Jin BTS bio: net worth, family, age, real name, Instagram
Glaiza de Castro is a talented actress and singer whose life is a clear epitome of success. She has again proved that she was born for the acting world as she continues to entertain her fans. Her zeal and admirable character are evident in all her films.
READ ALSO: Isabelle Daza bio: net worth, husband, father, son, height
Source: KAMI.com.gh