Rufa Mae Quinto bio: Husband, age, height, family, photos
The incredible and extremely beautiful Rufa Mae Quinto has been a Philippines TV star for a very long time. She is most famous from the TV series Sarap Diva and Sara G Live. She has already accomplished much in this life, having won several awards. Her resume does not end with being a TV host, but she is also an actress, comedienne, and singer, among other things. As a result, she is among the most famous celebrities in the Philippines and is also rich from the earnings she has made over the years.
Not so many people are as talented as Rufa Mae Quinto in this world. Whereas many excel in one thing, the Filipina celebrity has been able to make a name in comedy, singing, acting, and being a television personality at the same time.
She has only gotten better and better in the over two decades she has graced the screens. Her fans know her from films such as Apat-Dapat Dapat-Apat, Pasukob, Desperadas, Manay Po 2, ITALY, and Desperadas 2.
Rufa Mae Quinto profile summary
Name: Rufa Mae Quinto
Date of birth: 28 May 1978
Place of birth: Angeles, Pampanga, Philippines
Age: 42
Birth sign: Gemini
Spouse: Trevor Magallanes
Occupation: Actress, comedienne, singer, TV host
Rufa Mae Quinto biography
Rufa Mae Quinto, now Rufa Mae Quinto-Magallanes after getting married, is the eldest daughter of seven children in her family. The Filipina star is a second-degree cousin of Jean Garcia, who is also a celebrity in the Philippines.
Mae entered into the showbiz industry in 1996 when she landed a spot in That's Entertainment along with her cousin Jean Garcia. It was not until the following year that she got a major role in Gloria, Gloria Labandera (1997).
Rufa Mae Quinto age
TV show host Rufa Mae Quinto's birthday is 28 April 1978. This makes her 42 years old in 2020, with her most recent birthday celebration held less than a month ago.
Husband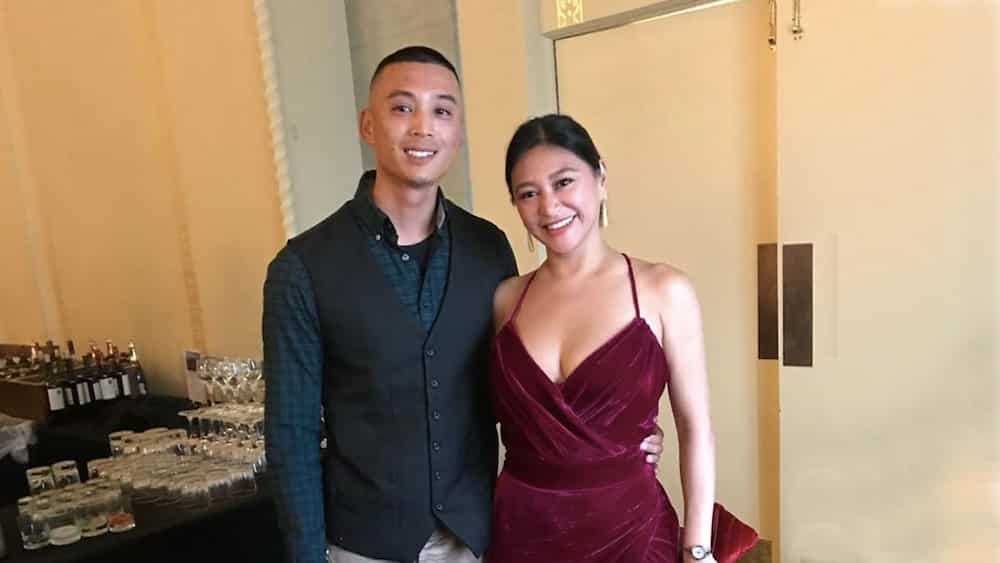 Mae has had many relationships in her public life before finally getting married. Between 1999 and 2000, she had a fling with a singer-songwriter and politician Dingdong Avanzado. This did not work, and hence they broke up and went their separate ways.
She has also dated singer Erik Santos, but she kissed goodbye single life when she met Trevor Magallanes. Rufa Mae Quinto's husband is a financial analyst. The two got married on 25 November 2016 in Quezon City.
READ ALSO: Kim Hee Ae bio: Net worth, husband, family, height, new K-drama
Height
Looking at her body measurements, Rufa Mae Quinto's height is 5 feet and 5 inches tall (1.65 m). The beautiful actress has a slim body build, and her weight is 56 kg. Her eye color is black while her hair color is brown.
Rufa Mae Quinto family
The TV host and her husband are blessed with a beautiful girl. Rufa Mae Quinto's daughter, Athena, was born on 18 February 2017. Looking at her extended family, she has only revealed that she is the eldest daughter of seven siblings.
However, it is clear that she is not the only celebrity in the family since Jean Garcia is also famous from That's Entertainment. This means that she is a second-degree aunt to Jennica Garcia.
Rufa Mae Quinto photos
Rufa Mae Quinto IG account reveals that she is quite popular online, with about one million followers. Here, she continually posts photos so that her fans can get a sneak preview into her private and professional life.
1. Family
The public may not have much information about Mae's family, but there has never been a doubt that she loves them more than anything in this world. Occasionally she would post photos of her family members and show appreciation to them for being in her life.
Here, she has thanked her mother for raising her and teaching her everything she knows. Above all, she is very thankful to her mother for teaching her to be fair with everyone and to laugh and make other people laugh. This is an inspiration to her fans that no matter what family should always come first.
2. Mother's Day edition
She is new to this, but Mae is not taking anything for granted when it comes to mother's day. This was her very first mother's day as a mother, and so she posted this photo of her when she was pregnant just to remember the journey she went through to become a mother. She revealed that it was possibly the happiest moment of her life, and it connected her with her child.
READ ALSO: Iza Calzado bio: husband, age, height, son, movies
3. Aging like fine wine
We need to be reminded that Rufa Mae Mae is 42 years old. Otherwise, she looks just like any other 19-year old. Many would love to know what her secret is to remaining so radiant and beautiful for a very long time. According to her, all she has to do is smile a little, and stay fresh and strong for a healthier lifestyle. Easy said than done, but she must be doing more than just that. Seeing how fit she is, she must be doing regular exercises and eating healthy as well.
4. Mae surfing
Just when you thought you got Mae figured she finds a way to surprise and fascinate you. One would think that the TV host is too busy with her career to find time for leisure activities, but that is not the truth. She enjoys outdoor activities, and it is not just hiking or driving. Rufa spends most of her leisure time surfing and enjoying the warm weather.
5. Self-love
It is always said that you cannot be loved if you do not love yourself first, and Rufa has adopted this philosophy. She approaches life with a positive attitude and then gives her fans the love they deserve. Part of loving herself is maintaining her fantastic physique. She has an hourglass figure that most women dream of having. With such a waist, men will die staring at this photo, but unfortunately, that's all they can do, stare because she is happily married.
As a TV host, Rufa Mae Quinto already is a very important personality in the Philippines, but then she doubles as an entertainer. There are not so many female comedians in the world who have been as successful as she is. She has, therefore, opened the way for future upcoming female comedians. She is also a role model to many people outside the Philippines' borders to believe in their dreams and work hard towards achieving them.
READ ALSO: Ingrid dela Paz bio: husband, pictures, age, height, family
Source: KAMI.com.gh