How to make authorization letter: Format, samples, in behalf or on behalf
In normal life and business, an authorization letter is critical. It authorizes someone to act on your behalf on sensitive matters. In simple terms, this is like permitting another known person to conduct a peculiar deed on your behalf. This could be something like collecting government documents, delivered goods, and so forth. Do you know how to make authorization letter?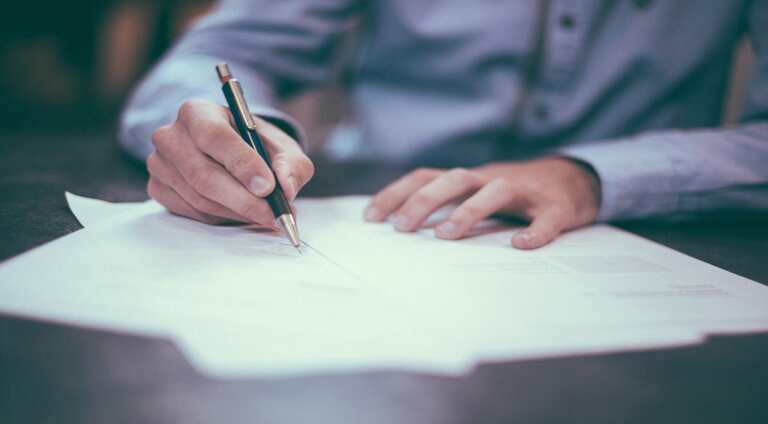 If you want to allow a particular agency to disclose your sensitive information to someone else, then you should write an authorization letter acknowledging such an act. You should then give it to the person acting in or on behalf of you. Here is everything you need to know about authorization letter writing, format, samples and much more.
Authorization letter format
The following structure should be followed where possible:
Sender's information: Include your address
Date: The exact day, month and year you are writing the epistle
Recipient address: This should be the agency in question
Salutation: Use the surname of the recipient or just madam/sir
Body: Include your content here and the purpose for writing the letter
Closing and signature: A signature is critical. Append it over your name.
How to make authorization letter sample
Use the procedure below:
Step 1: Writing the letter's heading
Here you need to write both the sender and recipient procedures as illustrated below:
1. Place your name on the top left side: The standard format for a business letter is employed here. Hence, you should start by writing your address and your information. For example, you could pen down the following:
Sir. Henry Rodriguez
11 Main Street
Manilla
2. Enter the date: Skip one line by pressing the enter button twice. Write a full date like April 2 2020. Do not abbreviate it.
3. Type in the recipient address: Leave a blank line between the date and this block. The letter should be addressed to the agency in question and not the person acting on behalf of you.
4. Salutation: Use appropriate titles such as Dr., Ms., Mr., and so forth rather than writing their full names. Open the salutation with the word 'Dear,' or even 'To.' If you are dealing with someone you do not know, write, "To whom it may concern."
Step 2: The letter body
Adhere to the criteria below:
1. Keep it short and very precise: Do not beat about the bush. Go straight to the point. Longer letters include a lot of information which sometimes can be misinterpreted. For example:
I, Sir. Henry, authorize Michael Scofield to sign my pre-discussed legal document under case 98098-009 while I am abroad between March 5, 2020, and July 10 2020.
2. Specify the duties your representatives will do on your behalf: Make sure you are concise. You need to dive into details. For instance, say if it is withdrawing money from the bank on your behalf, sign documents when you are absent and so forth. Here is an excellent authorization letter body structure:
I, (Your name here), do authorize (The proxy's name) to (insert the function that he/she will have the mandate to do) (The dates)
3. Give out the authorization details: Specify when this permission will be in effect. Include a beginning and an ending date. If you are unsure just state a length of time. You could say, "In the event of any emergency, the proxy is authorized to act on my behalf for three months.
4. Give a reason: Explain why it is necessary to have someone represent you. The explanation may state that you are ill, quarantined, or maybe not in the country.
5. Don't forget to list restrictions: If there are areas that you are not giving consent to, make sure you explain that clearly. For instance, if your proxy is signing medical documents, you can state that he/she is not allowed to view your medical history.
READ ALSO: Free SMS Philippines: 5 tried-and-true ways to send them (2020)
Step 3: Conclusion
Finally, you now need to finish up your letter. Use the following guidelines.
Type in a closing word: We recommend using 'Sincerely.'
Signature: It should be handwritten and not drawn by the computer.
Format it: Make sure it is in a formal tone, using block format, and the body is single-spaced. The paragraphs should not be indented. Instead, a blank line should be left at the start of every paragraph.
Find a witness: This will confirm that you have not written the document under threats or pressure. Have a notary public sign just below your signature in the conclusion part. The witness should not be anyone mentioned in your document.
Hand over the letter to your proxy: This is because he/she will need to present it before being allowed to do the mandate you transferred to him/her.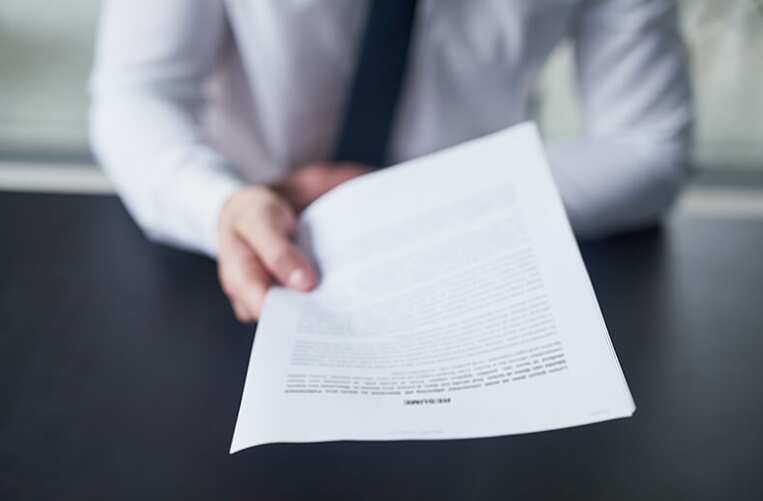 6. Keep a copy: Retain the letter in your records if any question arises regarding the authorization.
How to make authorization letter for NSO
You do not necessarily need this document when requesting a copy of your birth certificate from the NSO. However, if you are not around and you send a representative, he/she should have the letter signed by you or any other direct descendants.
Your proxy should also have your national original ID card and also his/her own. To draft the epistle, use the procedure outlined in this write-up.
How to make authorization letter for SSS
The first step is to download the template document from the SSS website and then print it. You should fill it appropriately. Include your first, middle and family name, your marital status and all the needed details.
Finally, sign over a printed name and then issue the letter to your proxy.
How to make authorization letter for Philhealth
You can write this document if you want your membership to be updated or any information about your PhilHealth released by the agency.
You should adhere to the method discussed in this article. Include two addresses, yours and one for the recipient, a date, salutation, precise body and a signed off the conclusion. Sometimes you don't need to include your address, so just leave it out.
How to make authorization letter for motorcycle Philippines
If someone wants to use your motorcycle or just rent it, then it is vital to issue this document to the proxy. If something happens to your vehicle, then he/she will be directly questionable during that time.
Use the guidelines in this article and make sure you have both signatures and 2 copies of the national identity card of the person who borrowed it.
How to make authorization letter for receiving package
The first step should be drafting your addresses. Include the sender and recipient information. Next, enter the salutation and start your letter body. It should be to the point. State the person you are transferring the mandate to collect your parcel. If it is just one package, then you shouldn't include a period where you will not be available. Instead, state the reason why you can't pick it by yourself.
Authorization letter sample
William Rodriguez,
11 Quezon City St.
Quezon City.
April 12 2020
Mr Smith Miles,
PNB Bank,
4542, Maple,
Manilla.
Dear Mr Miles,
I, William Rodriguez, hereby authorize John Mark, my assistant, to act on my behalf with regard to checking the account 1234567890 while I am out of town between March 20, 2020, and September 30, 2020.
In case of any concerns or questions, contact me before March 20, 2020 1200hrs.
Sincerely,
[Signature]
William Rodriguez
0912345678
The procedure on how to make authorization letter is that simple. Make sure you write the addresses clearly, make it concise and precise as well as have a witness sign at the end of the document.
READ ALSO: Concept paper: how to write one? A comprehensive guide (2020)
Source: KAMI.com.gh