Red Velvet members profile: birthdays, height, age, main singer
In a place where there are a lot of different girl groups, Red Velvet rises above others. They started creating music since 2014, and they are still taking the K-pop industry by storm up until this day. They are the ones who popularized the dance-pop track Ice Cream Cake and the contemporary R&B track Automatic that received positive reviews from music critics. These songs are being streamed and listened to by numbers of fans through different music platforms.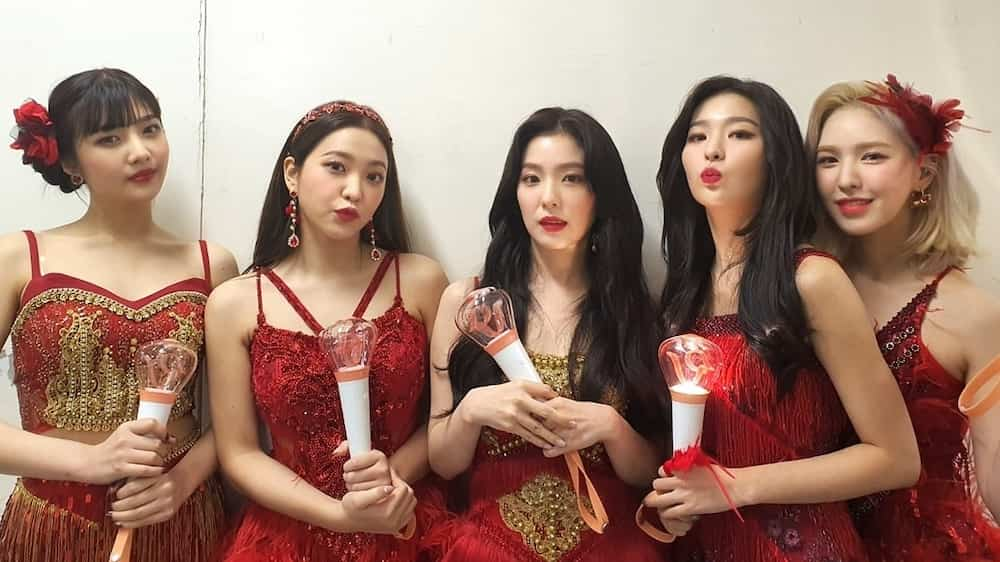 Red Velvet members continue to prove themselves in the industry, but do you know these girls well? As you continue to read this article, you will be able to unravel exciting facts and amusing details about the Red Velvet girl group.
Red Velvet members profile summary
Here is everything you need to know about each member:
1. Irene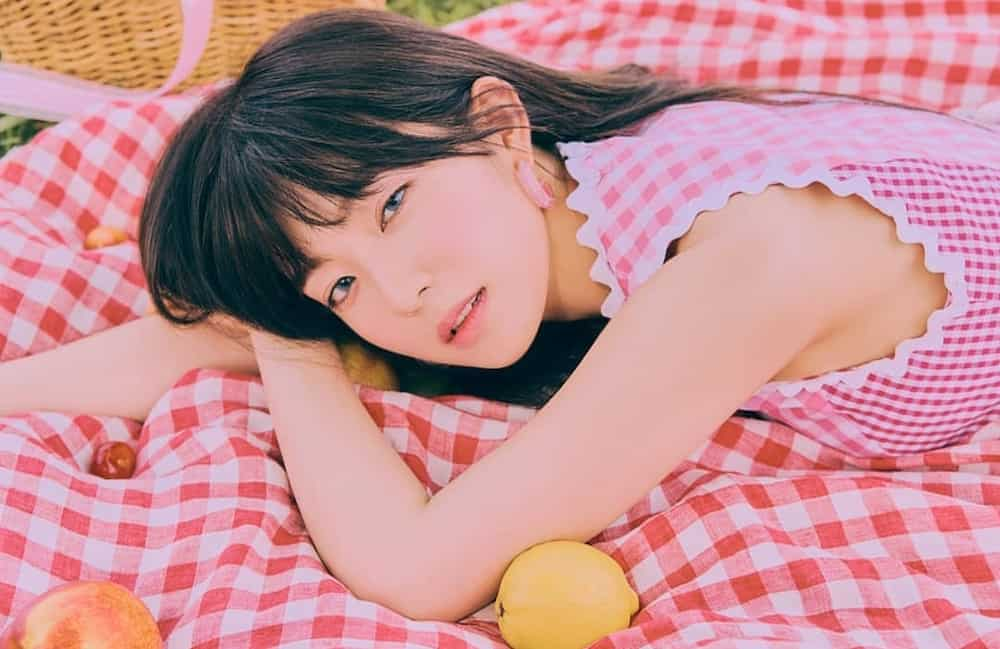 Name: Bae Ju Hyun
Stage name: Irene
Nicknames: Baechu, the 2nd Tiffany, Hyun-ah
Nationality: Korean
Place of birth: Daegu, South Korea
Age: 28 years old
Birthday: March 29, 1991
Height: 5 feet 2 inches
Weight: 99 lbs.
Position: Leader, main rapper, lead dancer, vocalist, visual, center
Designated color: Pink
Instagram: @renebaebae
Facts about Irene
Her representative animals are cats and rabbits.
Her representative fruit is Red-flesh watermelon.
Her representative drink is Pink Island ice tea.
She does not eat chicken.
She doesn't like coffee.
2. Seulgi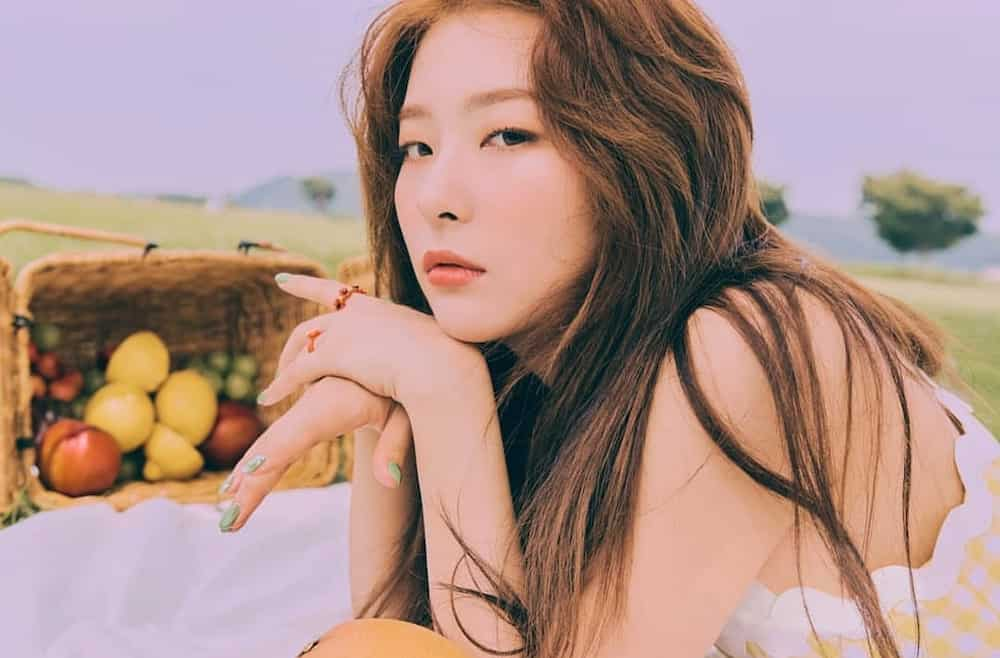 Name: Kang Seul Gi
Stage name: Seulgi
Nicknames: Kkangseul, GomDoli, and Teddy Bear
Nationality: Korean
Place of birth: Ansan, Gyeonggi-do, South Korea
Age: 25 years old
Birthday: February 10, 1994
Height: 5 feet 5 inches
Weight: 97 lbs.
Position: Lead vocalist, main dancer
Designated color: Yellow or tangerine
Instagram: @hi_sseulgi
Facts about Seulgi
Her representative animals are unicorn, polar bear, and brown bear
Her representative fruit is pineapple.
Her representative drink is the Yellow Breeze.
She knows how to speak Japanese.
She likes playing the guitar.
3. Wendy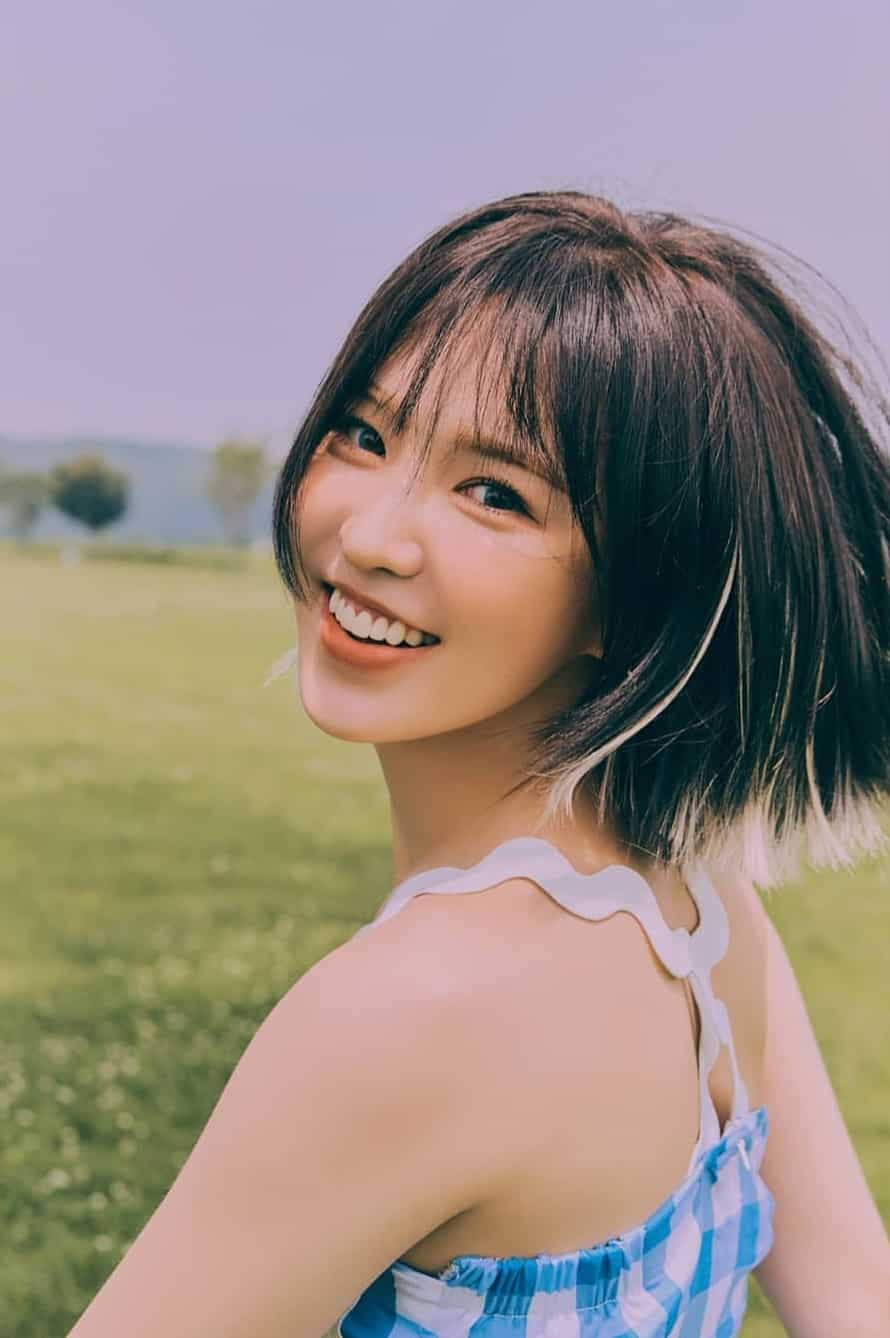 Name: Son Seung Wan
Stage name: Wendy
Nicknames: Olaf, Wan-ah
Nationality: Korean
Place of birth: Seongbuk-dong, Seoul, South Korea
Age: 25 years old
Birthday: February 21, 1994
Height: 5 feet 3 inches
Weight: 104 lbs.
Position: Main vocalist
Designated color: Blue
Instagram: @todayis_wendy
Facts about Wendy
Her representative animals are deer and squirrel.
Her representative fruit is Blue-flesh orange.
Her representative drink is Blue Crush.
She can play the piano, guitar, flute, and saxophone.
She likes finding rare songs.
4. Joy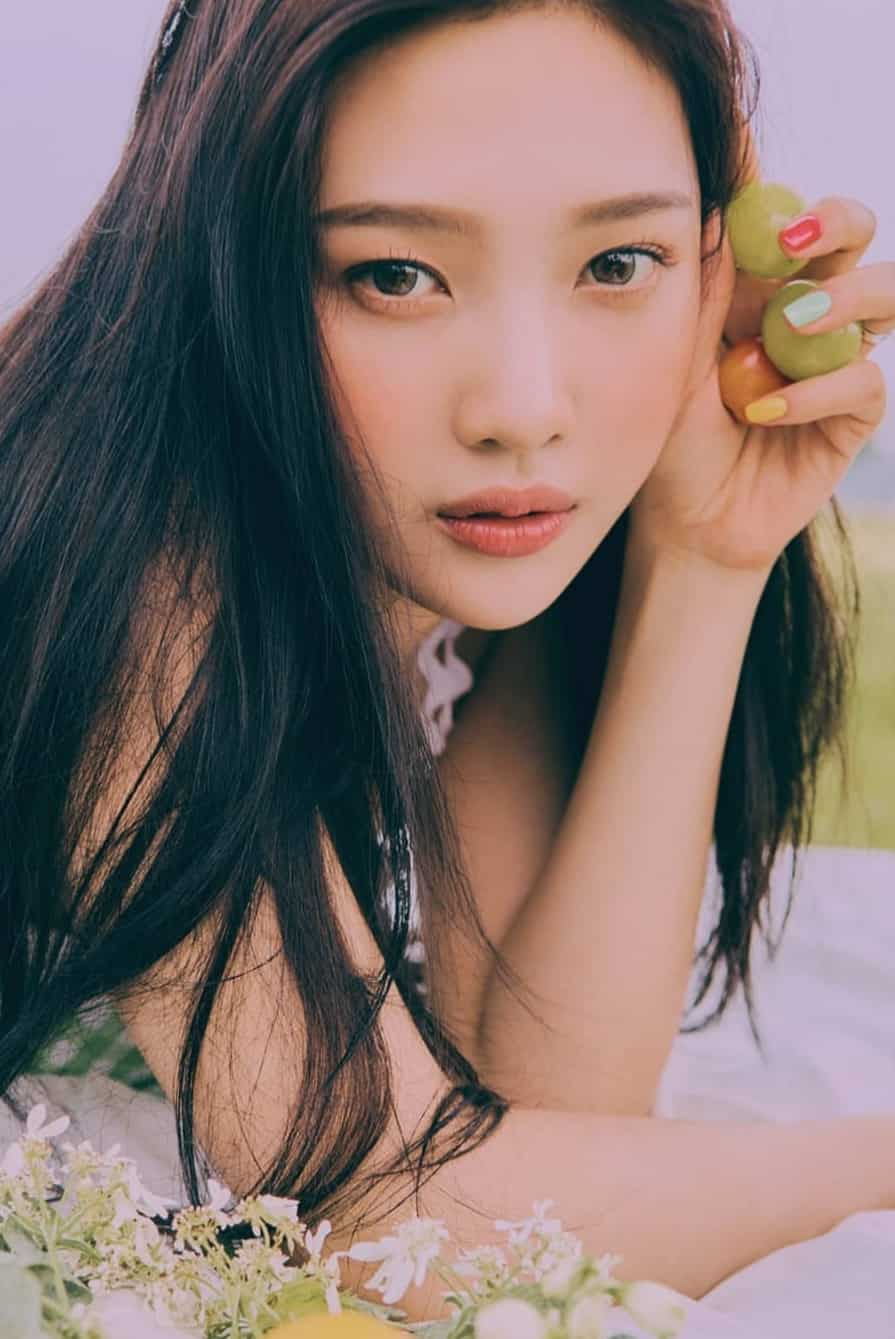 Name: Park Soo Young
Stage name: Joy
Nicknames: Doongdoongie, cute Joy, Malgeumi
Nationality: Korean
Place of birth: Jeju Island, South Korea
Age: 23 years old
Birthday: September 3, 1996
Height: 5 feet 6 inches
Weight: 108 lbs.
Position: Lead rapper, vocalist
Designated color: Green
Instagram: @_imyour_joy
Facts about Joy
Her representative animals are canary and chick.
Her representative fruit is Green Kiwi.
Her representative drink is Green Sunrise.
She takes the most selfies out of the other members.
She likes watching movies.
5. Yeri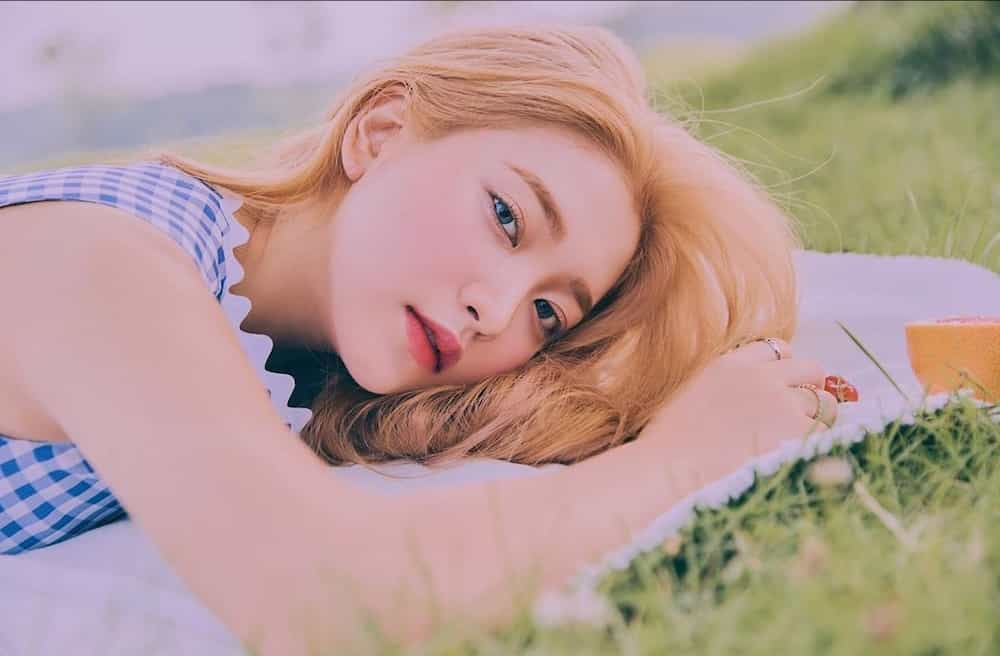 Name: Kim Ye Rim
Stage name: Yeri
Nicknames: Squirtle and Yeriana
Nationality: Korean
Place of birth: Seoul, South Korea
Age: 20 years old
Birthday: March 5, 1999
Height: 5 feet 3 inches
Weight: 108 lbs.
Position: Vocalist, rapper, maknae
Designated color: Purple
Instagram: @yerimiese
Facts about Yeri
Her representative animal is a turtle.
Her representative fruit is Violet Grape.
Her representative drink is Violet Punch.
Her favorite food is Tuna Kimchi Fried Rice.
She never walked in high heels until she had to film for Red Velvet's " Automatic " MV.
Red Velvet girl group
Red Velvet is a South-Korean girl group with five members. Seulgi was the first member to become a trainee under SM Entertainment through an audition in the year 2007, and next to her was Irene in 2009. It was in 2011 that Yeri was cast while Wendy and Joy were cast in 2012 through the SM Global Auditions in Canada and Seoul.
The group was debuted in 2014 with just four members: Irene, Seulgi, Wendy, and Joy, but in March 2015, Yeri was added into the group. The girl group is under SM Entertainment, one of Korea's most extensive entertainment companies.
Red Velvet's debut single is entitled Happiness and was digitally released three days after the group was debuted. The song was described as an urban Europop song with some tribal beat, and its music video gathered more than 2 million views on YouTube within just 24 hours of its release.
On March 11, 2015, the full Red Velvet members names were released when they became a 5-member girl group, and their first mini-album Ice Cream Cake was also issued four days after Yeri joined the group. They promoted their double-single song track, Ice Cream Cake, and Automatic, which music videos were released on March 14 and 15, 2015.
Based on Hanteo Chart, the Ice Cream Cake album becomes the best-selling album by a girl group in South Korea for the first half of 2015. They also held their first-ever US performance in the same year at the annual KCON convention in Los Angeles, California.
In September 2015, the group released their first full-length album called The Red with ten songs, including their single, Dumb Dumb. It was an immediate success as it was debuted at the top 1 on Billboard's World Albums Chart and South Korea's Gaon Album Chart. The album has also been part of Billboard's list of 10 Best K-pop Album of 2015. Their single track, Dumb Dumb climax to the 3rd spot of Billboard World Digital Songs chart, and even became as best-selling K-pop song in America of the week.
The music video of their single was chosen to be part of the Rolling Stone's 10 Best Music Videos of 2015 and was the only non-English language entry.
In March 2016, the group's third album was released, and it was entitled The Velvet with its single-track, One of These Nights. The album showcased the velvet side of the group's concept, which is the smooth R&B style of music, a total opposite of their previous album The Red that highlighted the group's bright and bold red persona.
In the same year, the group also released their third extended play, the Russian Roulette, the same title of their carrying single. The album featured seven tracks, and some of those are Sunny Afternoon, Some Love, and Lucky Girl.
Songs and awards
In 2017, they released their fourth mini-album called Rookie consisting of six tracks, including Wendy's solo track, Last Love. They yet again topped music charts after the release of their song.
Success after success, Red Velvet did not stop in creating music that will catch the heart of their listeners. In July 2017, they had their first-ever summer special EP, The Red Summer, with its carrying single, Red Flavor. In August of the same year, they held their first group concert called Red Room. It was a three-day concert attended by more than 10,000 audiences.
In November 2017, Red Velvet released another full-length album with their velvet side of music entitled, Perfect Velvet. Because of its musicality, the album's lead single, Peek-a-Boo, won first place in one of South Korea's music programs. They made a reissue of the album in 2018 and named it The Perfect Red Velvet with five additional songs.
Red Velvet made another history as they released their first-ever digital single in the Japanese language just last January, and it is entitled Sappy. The group created another Japanese single, and it is called Sayonara.
This year, they also went to North America for their Redmare Tour. They performed in different cities of North America, giving their fans a superb show.
Below is the list of some Red Velvet songs:
Attaboy
About Love
Body Talk
Blue Lemonade
Bing Bing
Campfire
Candy
Carpool
First Time
Fool
Happily Ever After
Lady's Room
Milkshake
Mr. E
Perfect 10
Red Dress
Red Velvet members show their different talents and capabilities when it comes to singing every time that they will perform or record a song. They also gained numbers of fans and supporters, individually and the question that fans always ask is, who is the best singer in Red Velvet?
Well, to answer that question, they all are great singers, but they have their respective position in the group. Seulgi is the lead vocalist, while Wendy is the main vocalist. Irene, on the other hand, is the group's lead dancer, but she also sings. Joy is the lead rapper; Yeri is also a rapper and a vocalist of the group.
Their ability to blend, doing their tasks, and giving their best makes everything they do a success.
Birthdays and ages
The success of the girls piqued their listener's curiosity on the Red Velvet members ages, and they all proved that when it comes to success, age is just a number.
Yeri is considered as the maknae of the group because she is just 20 years old and was born on March 5, 1999. Next to her is Joy, the group's lead rapper, who is 23 years old. She was born on September 3, 1996.
Seulgi and Wendy are both 25 years old, and it is a surprise that they were both born not only in the same year but also in the same month, February. Seulgi was born on the 10th day of the month, while Wendy was on the 21st.
The leader of the group, Irene, is the oldest among the others. She celebrated her birthday last March 28, which was also marked by her fans around the globe, as well as other Red Velvet members birthdays.
READ ALSO: Blackpink members profile: religion, height, net worth, who are they dating?
Latest news and updates
Last June, the group launched their sixth extended play called The ReVe Festival: Day 1, which is the first entry of The ReVe Trilogy. The EP's lead single is the song Zimzalabim, wherein its music video uploaded in YouTube has reached 60 million views in just five months.
In August, The ReVe Festival: Day 2, which is their seventh extended play and a second entry for The ReVe Trilogy was released. The title of its carrying single is Umpah Umpah that reached 28 million views on YouTube for just three months.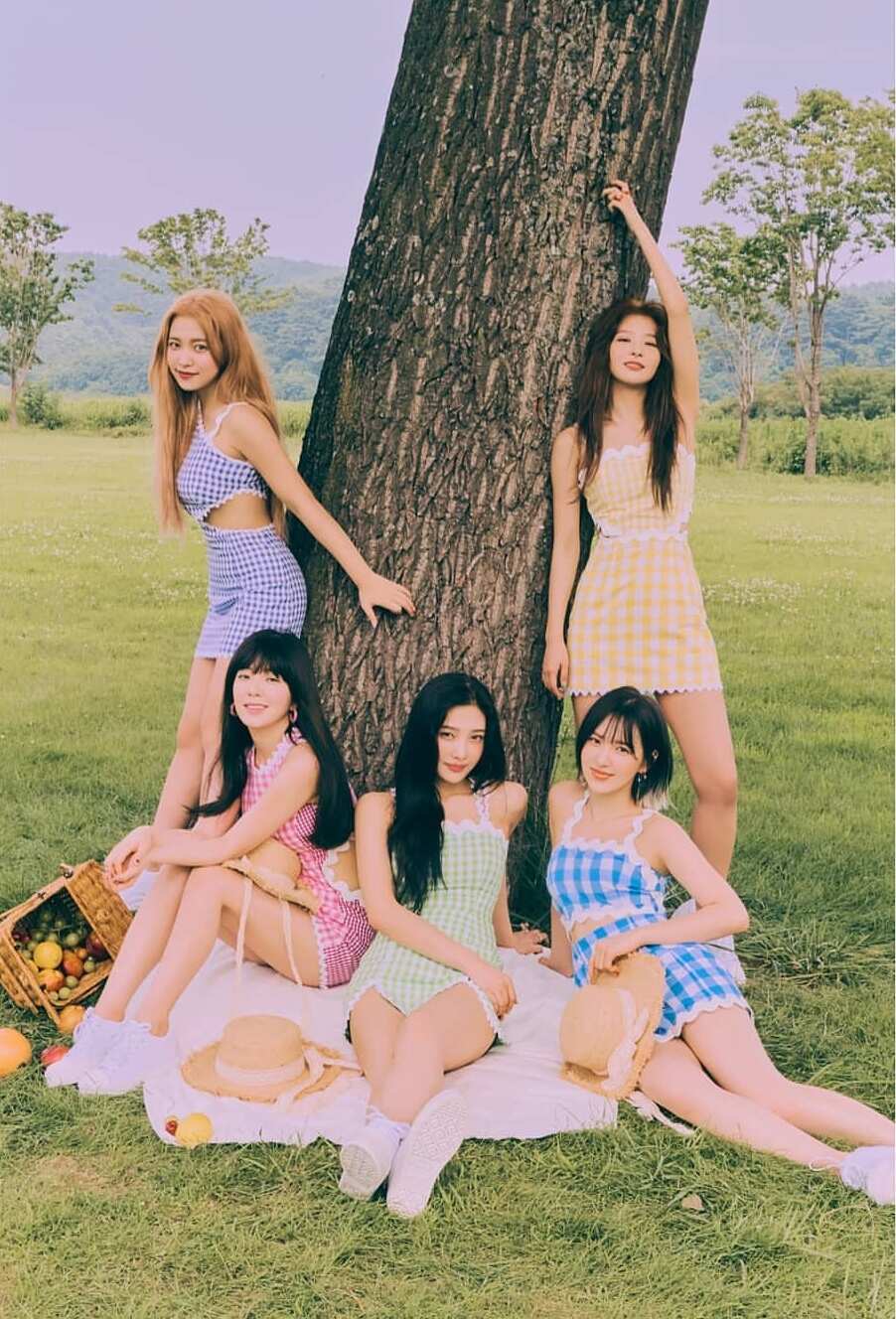 After the first two parts of the trilogy, fans around the world are excited about the final part, The ReVe Festival: Finale and is expected to be launched before this year ends. It is something that Reveluvs (name of their fans) is looking forward.
Red Velvet also had their third concert in Seoul, entitled La Rouge last November 23 and 24. The said concert was patronized and attended by their supporters and all-out fans.
Did Red Velvet disband? The answer is no. Many girl groups who have been in the industry for quite some time now already disbanded. Despite the rumors of disbanding, the group continues to stay together. They are still working on a lot of things for their future projects and even albums, as a group.
Facts about Red Velvet
Here are more interesting facts about the record-breaking Queens of K-pop:
The real Red Velvet members height is different from their officially released height measurement.
They play with their two sides: the red and the velvet.
The red side is their bubblier and brighter side while the velvet side is the elegant yet mature side.
Their music in the red side is of the pop genre while in the velvet side is R&B and ballads.
They also have two sides when it comes to styling: for their red side, it is more of girly and cute dresses, while on the velvet side; they wear more mature clothes such as a suit and sexy dresses.
Red Velvet, who are known for creating highly experimental music, breaking records, and setting standards, will always be acknowledged. This girl group will undoubtedly continue to go against the norm and prove everyone how being unique and different will bring a group to the top.
READ ALSO: Momoland members profile: full names, height, age, latest news
Source: KAMI.com.gh