Having a bank account is always advantageous. Your money will be protected from fires, theft, and any other kinds of risks. Any savings you make will also earn interest over time. What's more, you can even access credit to acquire your dream home, car, or anything else. Well, Banko de Oro (BDO) is one of the best Pinoy banks you can confide in. Do you know how to open account in BDO ?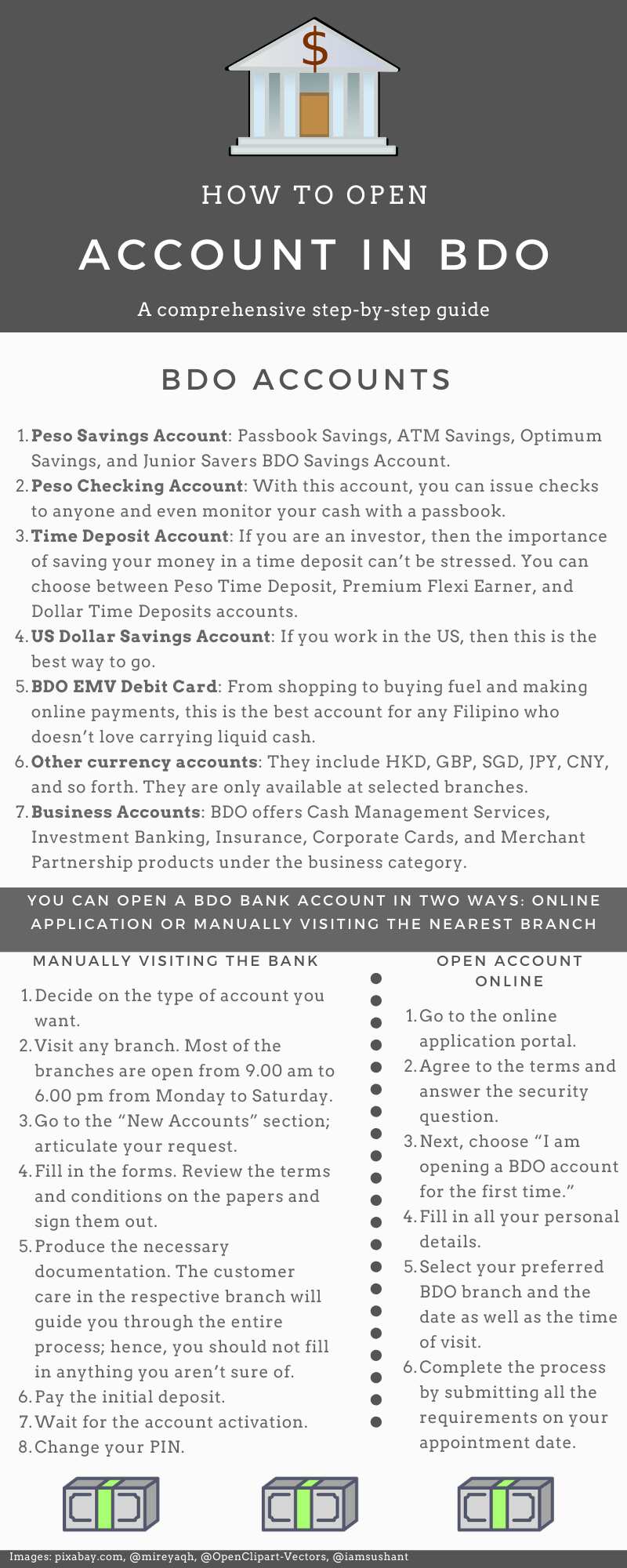 Many people who don't have a bank account currently lack knowledge about the whole procedure of application, its costs, and to some, the requirements. A recent survey in the country showed 77% of adults do not have bank accounts. 9% of Filipinos who were unbanked cited they lack knowledge, while 8% lacked awareness.
A total of 18% mentioned that they didn't have the required prerequisites. To stop making these excuses, here is everything you need to know about BDO account opening procedure and basic requirements.
How to open account in BDO bank
Banko de Oro offers a wide range of products to its customers. Each has its specifications and suits different people. Hence, the first step to opening a BDO account is to know the types offered by BDO. Once you ascertain the best product for you, you should then proceed to the procedural part to complete your application.
BDO accounts
Bank de Oro offers the following accounts:
Peso Savings Account: This gives you infinite possibilities to grow and keep your money safe. Under this category, you will find Passbook Savings, ATM Savings, Optimum Savings, and Junior Savers BDO Savings Account.
Peso Checking Account: With this account, you can issue checks to anyone and even monitor your cash with a passbook.
Time Deposit Account: If you are an investor, then the importance of saving your money in a time deposit can't be stressed. You can choose between Peso Time Deposit, Premium Flexi Earner, and Dollar Time Deposits accounts.
US Dollar Savings Account: If you work in the US, then this is the best way to save your hard-earned dollar currency.
BDO EMV Debit Card: BDO debit card is your best banking companion anywhere you go. From shopping to buying fuel and making online payments, this is the best account for any Filipino who doesn't love carrying liquid cash.
Other currency accounts: They include HKD, GBP, SGD, JPY, CNY, and so forth. They are only available at selected branches. Hence, you should visit the nearest BDO bank to ascertain whether your preferred currency account is offered.
Business Accounts: BDO offers Cash Management Services, Investment Banking, Insurance, Corporate Cards, and Merchant Partnership products under the business category.
READ ALSO: How to load PayMaya: step by step guide
Procedure to open an account in BDO bank
You can open a BDO Bank Account in two ways, depending on your preferences. They include:
Online application
Manually visiting the nearest branch
The online method is much faster as it saves you time over the latter. Much of the procedure is done online, and you only have to visit the bank to submit your forms and other required details.
BDO Bank prerequisites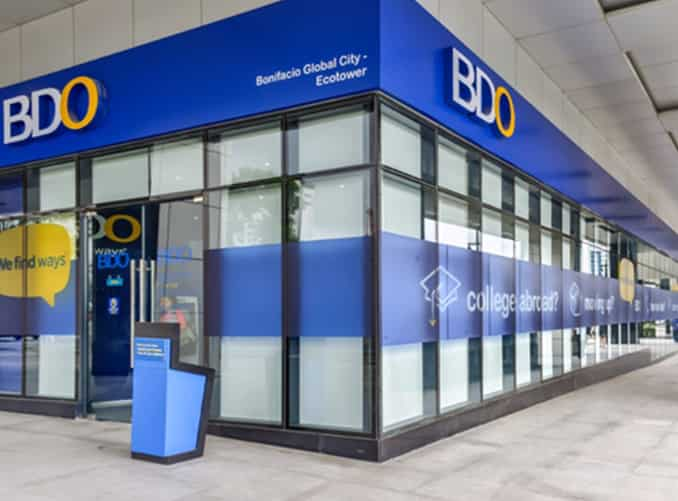 You will need the following for both methods:
1. Two valid government Identity Cards: According to BDO, the following Identity Cards are considered to be authentic and can be presented during registration:
Passport: In case you have a foreign passport, it should have English characters or translations. The holder must also have a valid residence Pinoy address in the country.
Clearance certificate from the National Bureau of Investigation (NBI)
A valid Professional Regulations Commission (PRC) Identity Card.
Philippine postal Identity Card
Police clearance: It should have a dry seal of PNP
Voter's ID
A Government Service and Insurance System (GSIS) eCard
Barangay Certification, which should have a dry seal from the barangay it was issued from.
New Social Security System (SSS) Identity Card
Overseas Workers Welfare Administration (OWWA) ID Card.
Senior Citizen Identity Card
Overseas Filipino Workers (OFW) ID Card.
Alien Certificate of Registration (ACR) or even an Immigrant Certificate of Registration (ICR)
A Seaman's Book
A valid Driver's License which was issued by the Land Transportation Office
Government Office and GOCC ID, such as the Armed Forces of the Philippines (AFP), Home Development Mutual Fund (HDMF), and so forth.
National Council for the Welfare of Disabled Persons (NCWDP) valid certification
Integrated Bar of the Philippines (IBP) Identity Card
Department of Social Welfare and Development (DSWD) Certification
Green Card which is usually issued by the US Immigration and Naturalization Service
Company IDs: It should have been issued by private institutions or entities registered, supervised, and regulated by the BSP, SEC, or IC.
Foreign IDs with a picture: It should have been issued by the respective government of your country of origin
Firearms License with your picture
Locally issued credit cards: They should be current and with a picture
Tax Identification Number (TIN) card: It should be the type that contains a picture of you.
For students who are not yet of voting age, a school ID is mandatory. The school's head or principal should duly sign it. The card should also contain your registration number.
Investment ID card certified and signed by the Department of Foreign Affairs (DFA)
For the Kabayan Shipping Dollar Savings BDO account, you can produce any of the following:
A Seaman's Book
PRC (issued to Seafarers) or MARINA ID
READ ALSO: Western Union Philippines: rates, fees and step-by-step guide
2. A minimum deposit: This will highly depend on the type of account you are opening. Below is a breakdown:
Peso Passbook Savings with or without an ATM - Php. 5,000
Peso ATM Debit Card without a passbook - Php. 2,000
Optimum Savings - Php. 30,000 for Personal and Php. 50,000 for Business
Junior Savers - Php. 100
Prime Savers - Php. 2,000
Direct Deposit - Php. 0
Dollar Savings - USD 200
Prime Savers Dollar - USD 200
Direct Deposit Dollar - USD 0
Australian Dollar Savings Account - AUD 200
Canadian Dollar Savings Account - CAD 1,000
Chinese Yuan Savings Account - CNY 2,500
Euro Savings Account - EUR 500
Great Britain Pound Savings Account - GBP 200
Hongkong Dollar Savings Account - HKD 500
Singapore Dollar Savings Account - SGD 200
Yen Savings Account - JPY 50,000
Peso Time Deposit - Php. 1,000
Premium Flexi Earner - Php. 10,000
Dollar Time Deposit - USD 1,000
Dollar Philippine Retirement Authority (PRS) Time Deposit: Charges are as advised by the PRA
Two Year Dollar Time Deposit - USD 50,000
Three Year Dollar Time Deposit - USD 50,000
Five Year Dollar Time Deposit - USD 50,000
3. Fare or directions: To the nearest branch.
4. Any other relevant documentation: If you are opening a business account, you should have the credentials of the company.
Manually visiting the bank
Use BDO open account procedure below:
1. Decide on the type of account you want: BDO offers a variety of products tailored to meet particular needs.
2. Visit any branch: You should walk, drive, or take a bus to the nearest regional BDO bank. Make sure you conduct the visit during BDO banking hours. Most of the branches are open from 9.00 am to 6.00 pm from Monday to Saturday.
3. Go to the "New Accounts" section: After telling the officer in charge the specific account you want to open, you will be given some documents to fill out.
4. Fill in the forms: Enter all the required details correctly. Ensure that they are all accurate. Review the terms and conditions on the papers and sign them out.
5. Produce the necessary documentation: You cannot be served if you have any of the crucial documents missing, so be sure to carry them, including your ID. The customer care in the respective branch will guide you through the entire process; hence, you should not fill in anything you aren't sure of.
6. Pay the initial deposit: This is critical as you cannot open the account without the specified minimum balance.
7. Account activation: It takes time for your account to be activated. Hence, you should be patient. ATM cards and passbooks are not issued on the spot. You should come back for them in 7 days or so.
8. Change your PIN: After you collect your ATM, be sure to go to the nearest ATM to change the PIN provided to you with a new desired and easily remembered one.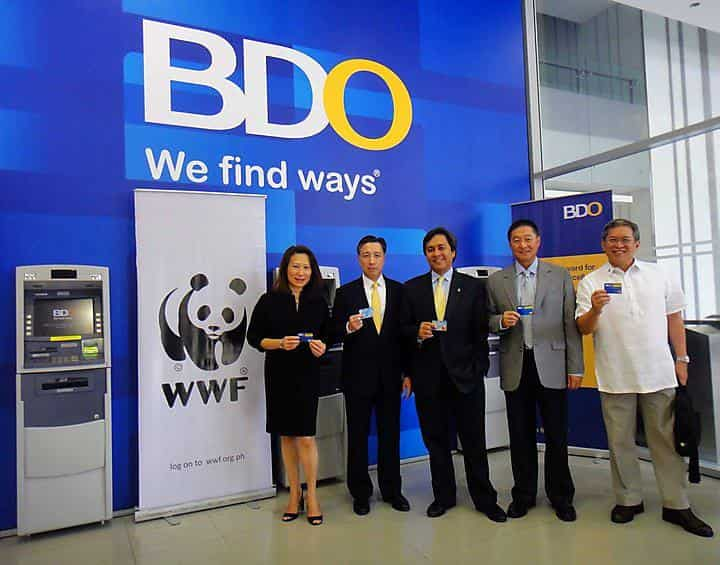 How to open account in BDO online
As earlier mentioned, this is the fastest method you can use to open any BDO account. Here is the procedure for opening a BDO account online
Go to the online application portal.
Agree to the terms and answer the security question.
Next, choose "I am opening a BDO account for the first time."
Fill in all your personal details.
Select your preferred BDO branch and the date as well as the time of visit
Complete the process by submitting all the requirements on your appointment date.
BDO credit card application
You can do it by visiting any nearest branch or online. Note that you should have an existing account. Follow the procedure below:
Go to BDO card application portal
Select the preferred type of credit card
Click "Start" after choosing
Enter your personal details
Follow prompts to complete the process
How to open an account in BDO if a student
You will need a valid student identity card signed by your school head or principal. It should contain your registration number.
You can visit the nearest BDO branch to apply or do the entire process online then submit the necessary documents to the chosen regional office for verification. You will need to deposit the minimum balance dictated by the account you decided to open.
How to open a dollar account in BDO Philippines
You should choose the best dollar product the financial institution offers according to your preferences and tastes. You can decide to open a Two Year Dollar Time Deposit Account, Dollar Savings type, and so forth.
You must be having the minimum deposit amount at hand. Proceed to visit any branch with the documents mentioned above. You can also make an online application and book an appointment.
How to open BDO savings account for baby
You will need to enroll her/him into a Junior Savers Account, whose minimum initial deposit is Php. 100. You need to have all the requirements mentioned in this article before visiting the bank. Use the manual or online method depending on your preferences. After verification, it will take around 1 to 2 days for the account to be active.
The procedure on how to open account in BDO highly depends on your preferences. You can go with the traditional method of visiting the bank then filling out the forms or the online process, which is far much faster.
READ ALSO: How to check balance in smart: step-by-step guide