How to open BPI savings account in 2021: online registration and requirements
You need to save money for future investments and needs, especially in emergency cases. Most people entrust their money with banks compared to other financial institutions. What is the best bank for opening a savings account? The majority of Filipinos have savings accounts in The Bank of the Philippine Islands (BPI) because its programs and services have helped many Filipinos to attain financial independence. Would you love to open a BPI savings account?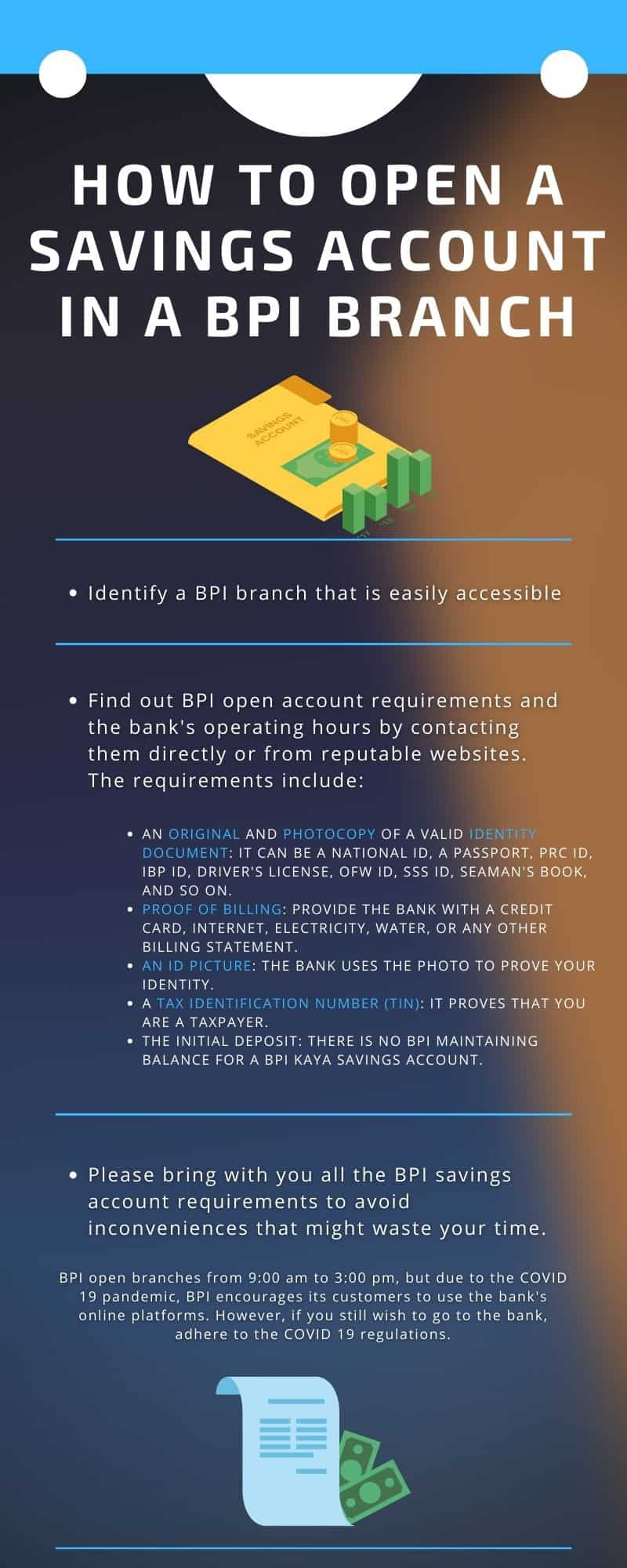 Opening a BPI savings account is easy. Is BPI a good bank? Trust that your money is safe with them because this institution has proved its loyalty to the country for decades. BPI is one of the oldest banks and the fourth-largest bank in the Philippines. It has maintained an outstanding reputation since its establishment in 1851. BPI diligently serving Filipinos in tough times like the 1997 Asian financial crisis, and it will merge with BPI Family Savings Bank by 2022.
How to open BPI savings account in 2021
Why do you need to open a savings account? A savings account allows you to accumulate money for a specific duration and withdraw it later. On the other hand, a checking account keeps your money, but you can withdraw cash at any time. It is wise to have savings accounts before opening a checking account. Open a savings account with this bank online or visit a BPI branch.
How to open a savings account in a BPI branch
Is it possible to save money during this COVID 19 pandemic? Yes. The bank's asset management and other financial experts are willing to guide you; therefore, visit the nearest branch for consultation. Below is the process:
1. Identify a BPI branch that is easily accessible.
2. Find out BPI open account requirements and the bank's operating hours by contacting them directly or from reputable websites. The requirements include:
An original and photocopy of a valid identity document: It can be a national ID, a passport, PRC ID, IBP ID, driver's license, OFW ID, SSS ID, Seaman's book, and so on.
Proof of billing: Provide the bank with a credit card, internet, electricity, water, or any other billing statement.
An ID picture: The bank uses the photo to prove your identity.
A tax identification number (TIN): It proves that you are a taxpayer.
The initial deposit: There is no BPI maintaining balance for a BPI Kaya savings account.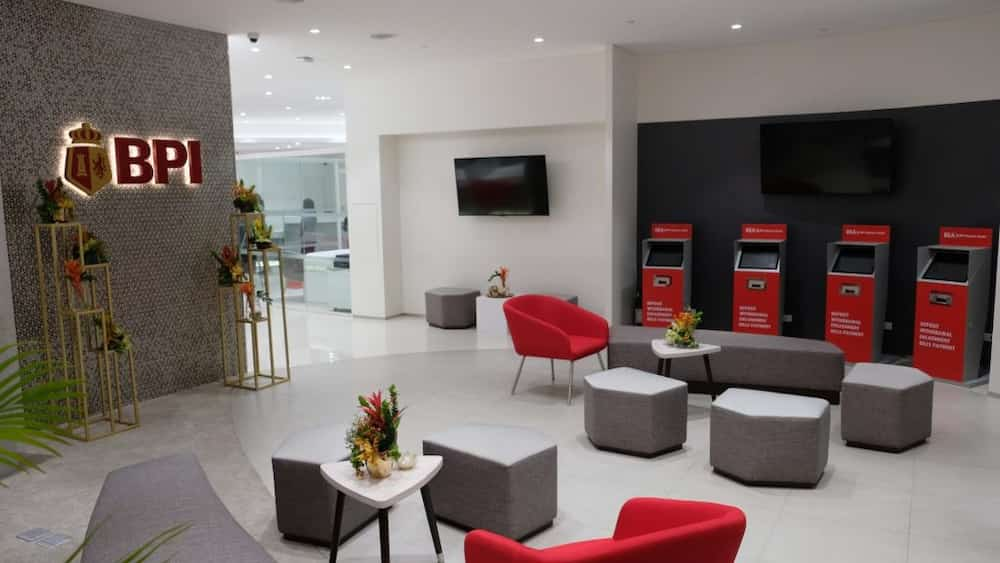 3. Please bring with you all the BPI savings account requirements to avoid inconveniences that might waste your time. BPI open branches from 9:00 am to 3:00 pm, but due to the COVID 19 pandemic, BPI encourages its customers to use the bank's online platforms. However, if you still wish to go to the bank, adhere to the COVID 19 regulations like wearing a mask, and follow these steps when you get there:
(a). Approach the New Accounts Section.
You will find a BPI staff waiting to attend to you. Inform the staff that you need to open a savings account.
(b). Present all the requirements.
(c). The staff will give you an application form to fill. Fill the form with accurate information and seek clarification from the staff when you encounter challenges.
(d). Hand the filled application form to the staff serving you.
Once the staff confirms that you have filled the form correctly, they will give you the procedure for paying the initial deposit.
(e). After paying for the initial deposit, wait for the bank to confirm via email that the process is successful. Please go home and wait for 24 to 48 hours for the bank to activate your account. Contact the bank if you do not receive an email informing you that the account is active.
(f). Claim from the bank your passbook or ATM card after five to seven working days.
(g). Please change your ATM card's PIN as soon as you get it.
How do I change BPI ATM card's PIN?
It is simple. Please use this procedure:
Visit the nearest BPI ATM
Insert your card into the machine
Select your preferred language
Press the NEXT button to change the PIN
Enter your new PIN and re-enter it
Enter the old temporary PIN
The ATM will display the message Successful PIN change to confirm that you have successfully changed the card's PIN.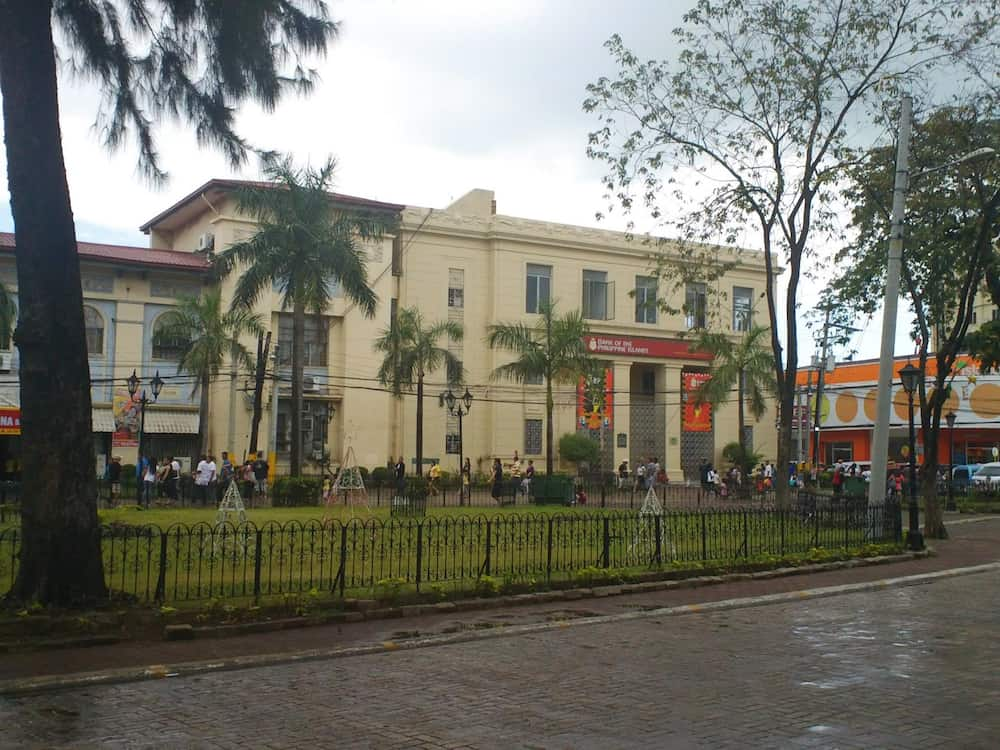 How do I get a BPI passbook?
If you prefer a passbook to an ATM card, do the following things to activate the account:
1. You will receive a confirmation email with a form attached to it. Make sure you provide the bank with a registered email for easy flow of communication.
2. Print the form, then fill and sign it.
3. Mail the completed form to this address:
BPI Fulfillment Banking Department
9th Floor BPI Card Center
8753 Paseo de Roxas Makati City 1200, Philippines
4. The bank will send you an email acknowledging it received the form and when the passbook processing is complete.
How to open BPI savings account online
Why are most Filipinos adopting the online banking BPI services? The recently introduced BPI online registration services are accessible within and outside the country. Owning online BPI banking accounts saves you the time you would spend going to the bank's premises. Moreover, online banking BPI platforms allow one to track their savings. Here is how you can open a savings account online:
Visit BPI Express Online and click on the Enroll Now button.
Select your location from the displayed options.
Read BPI's internet banking terms and conditions and understand the bank's savings account policies and regulations.
If you agree with the bank's rules, click on the I agree button, and the system will take you to the next step.
Fill in your account's information and click Submit.
Fill the express online registration form and click Submit.
A confirmation page will appear. Read the guidelines on the form on how to activate your account.
Apply for and BPI ATM and pick it at your nominated branch.
Change your ATM card's PIN to activate your account.
10. Access the activated account using your BPI online login details and never disclose this information to anyone.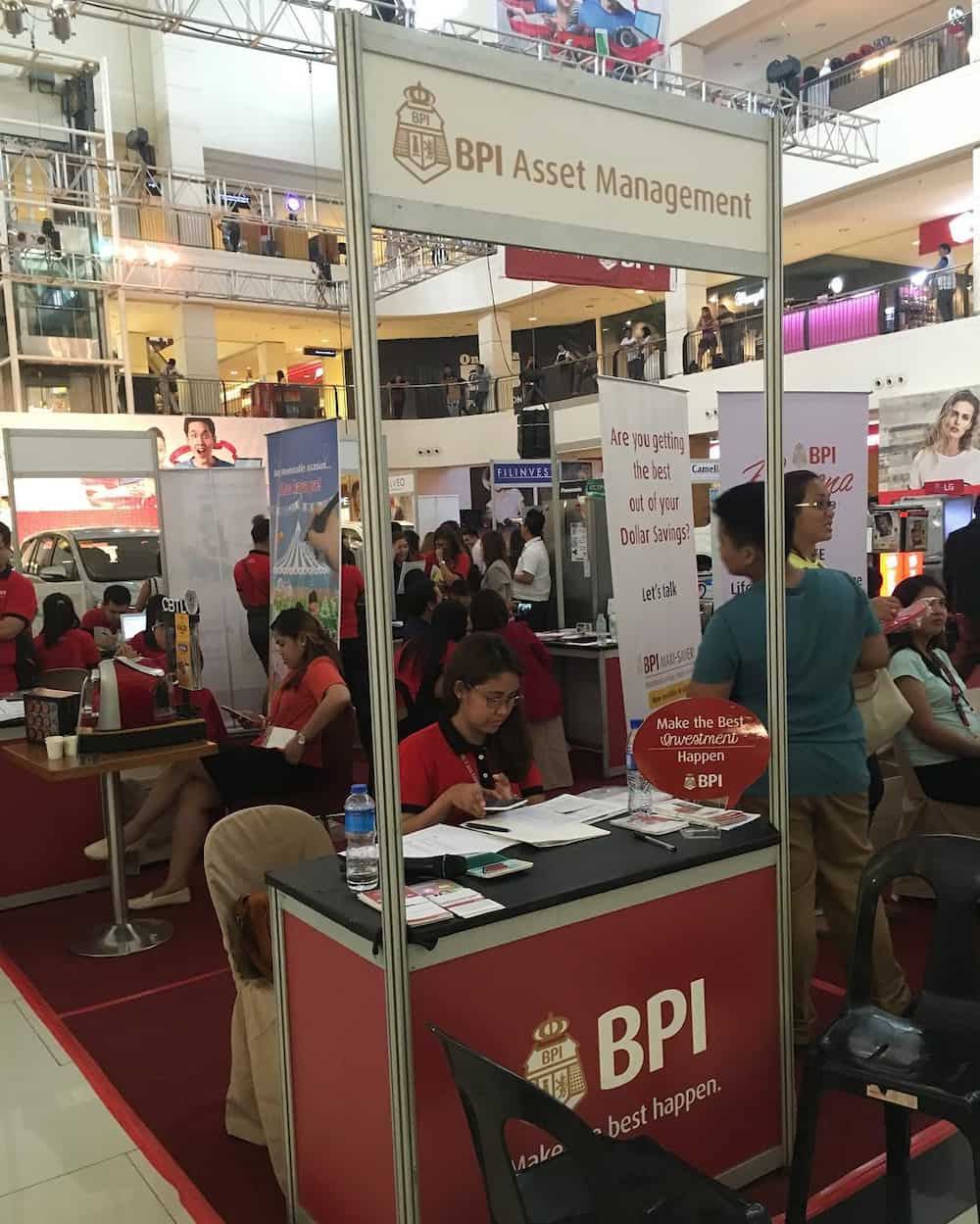 Applying for a BPI credit card
You are eligible for a credit card if you have an active account with the bank. Moreover, you must be 21 years old or above, a Philippine resident or citizen, have a business or residence contact number, and earn at least PHP 180,000 per annum.
When it comes to earnings, the bank's requirements differ depending on the type of credit card you want. You must be earning PHP 15,000 per month to qualify for an Edge MasterCard, Blue MasterCard, Family Credit Card, Amore Visa.
You qualify for a gold MasterCard if your monthly income is PHP 40,000, and BPI needs you to have a PHP 1 million annual income to qualify for an Amore Visa Platinum card. If you meet these conditions, apply for a BPI credit card using the steps listed below:
Re-check your eligibility for the credit card.
2. Choose a credit card that suits your earnings and expenditure lifestyle to avoid falling into heavy credit card debts.
3. Fill the online application form.
4. Select the type of credit you need.
5. Scroll down and fill the personal details form.
6. Submit these requirements within three banking days:
A scanned copy of a valid ID
Proof of income. Present scanned copies of two latest payslips, employment contract (employed), or the latest audited financial statements (self-employed).
7. Submit the requirements through any of these channels:
Email: bpicardsales@bpi.com.ph
Mail: 14th floor, BPI card center, 8753 Paseo de Roxas, Makati City, 1226
Fax: 845-5738 (routing code: 20022)
8. Follow up on your application status and be patient because it can take up to two weeks. Use the bank's official website to track your application status online or contact the bank via 889-10000 (BPI hotline) or 632-8910000 (International access code).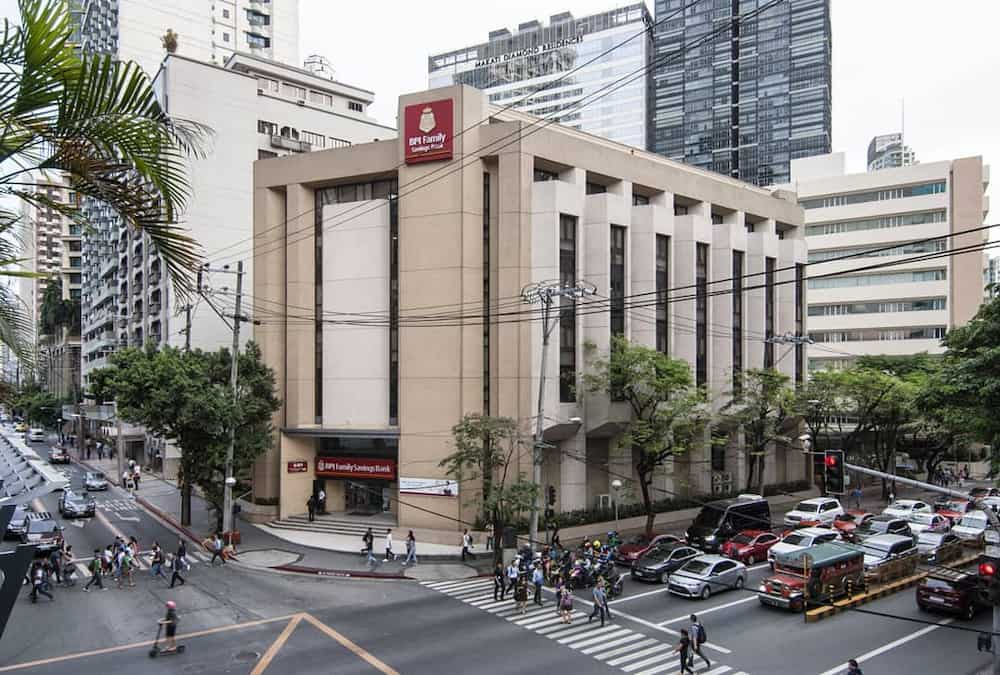 Opening a BPI savings account is one of the best financial decisions you can ever make. However, you should also consider owning a BPI checking account to help you keep an eye on your daily and monthly expenses. The checking account will help you track your budget to have enough money to keep in your savings account.
READ ALSO: How to open BDO savings account: online application and requirements (2021)
Kami.com.ph also recently shared information about how to open a BDO savings account. Banko de Oro (BDO) is also a great bank and a good alternative for a BPI savings account. Compare the two to find out which one suits you.
What should I know before opening a bank account? It is prudent to have several savings accounts in different banks; therefore, have both BPI and BDO savings accounts. Have a goal for each savings account and try as much as possible to achieve all the goals.
Source: KAMI.com.gh