Water refilling station: how to start a business in the Philippines (2020)
A lucrative venture such as a water refilling station is one many would want to pursue. This is because it can earn you a sustaining livelihood if it is positioned and advertisement well. It is admittedly among the best business plans that most Filipinos choose to try.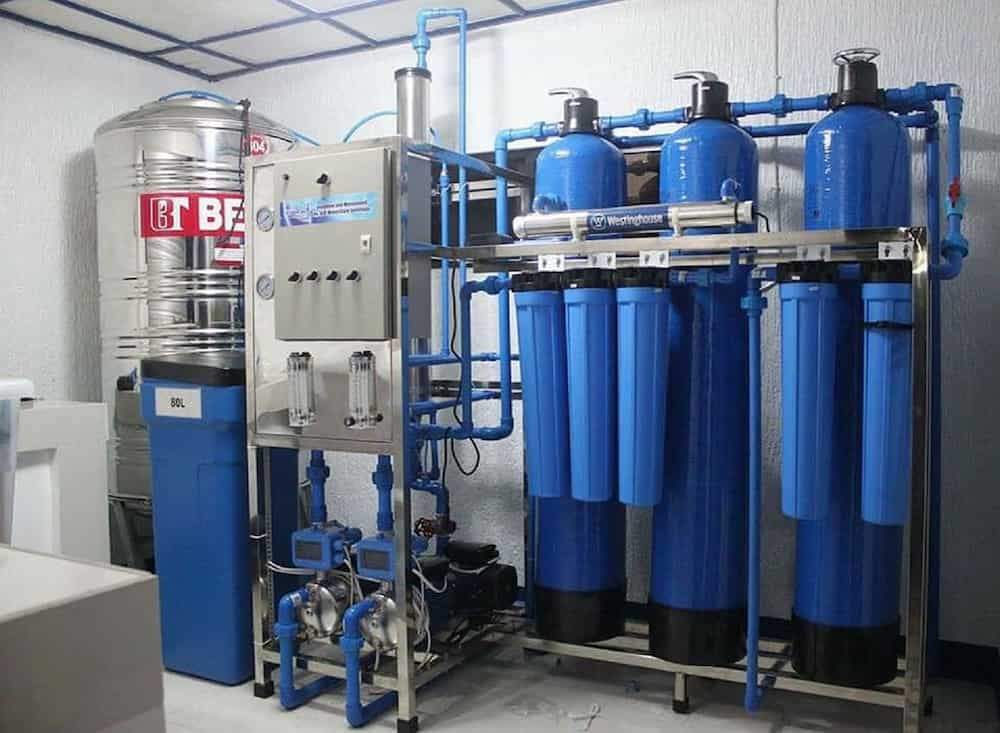 It is a convenient business that is easy to manage and operate. Water being an essential commodity, there is undoubtedly an endless demand for it. Therefore, it is a self-selling idea, and you will spend fewer resources on marketing it.
What is water refilling station
It is a store that sells purified water. There are several stations in the country which cleans and sells bottled water.
Advantages and disadvantages of water refilling station
What are the pros and cons of a filling station?
Pros
It is a reputable business that can generate income.
It offers clean and safe water.
It reuses water by recycling through its filters.
Cons
Poorly maintained equipment could result in unsafe products.
The starting and maintenance costs may be too high for some people.
READ ALSO: Request letter for Certificate of Employment: format, sample, template
How to start a water refilling station business
With several business ideas out there, it is sometimes difficult to settle on the right venture that suits your goals and apt. Understanding the steps involved in starting any given venture holds you in good shape to roll it out and manage it without stress.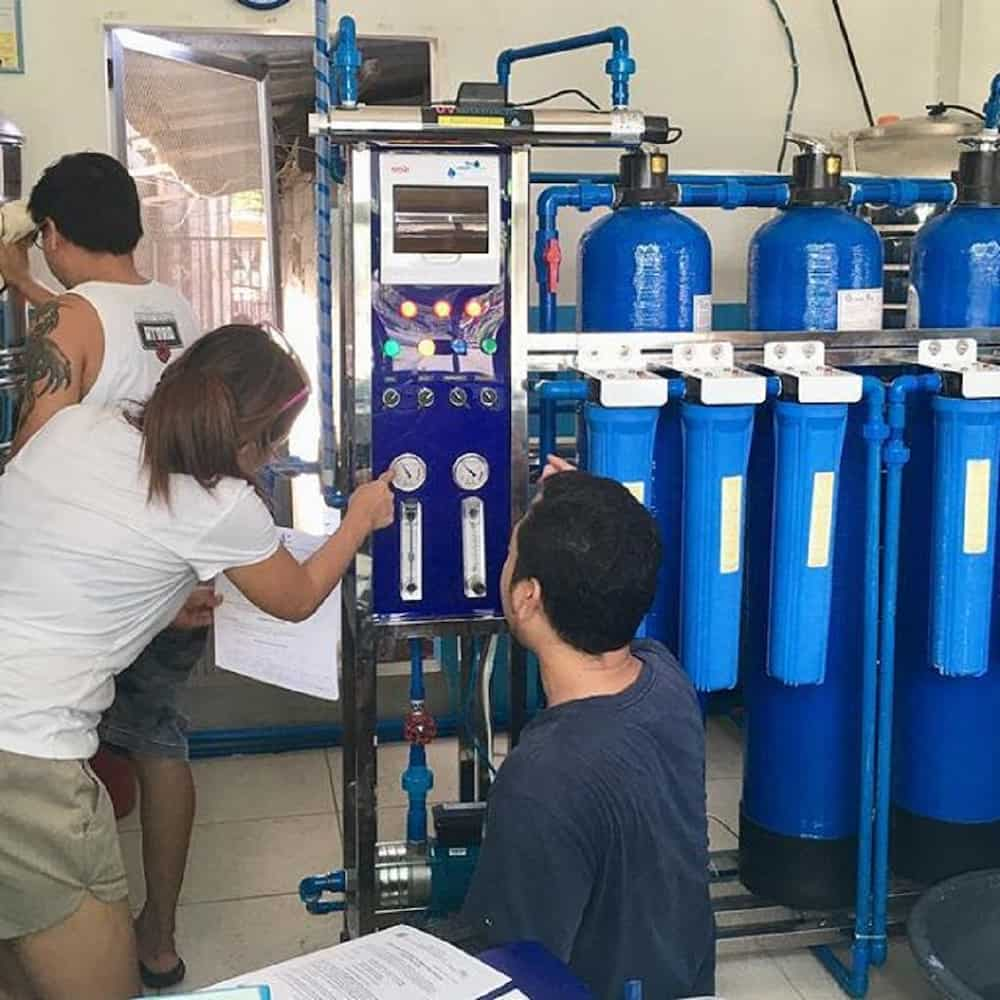 If you wish to begin a water refilling business, the following steps will be of significant help.
Step1: Make your decision on which way to go and understand what you are getting into
Before an entrepreneur ventures into a business, he/she has to decide on a specific way to enter the market. The water refilling business has two options. One could choose to either acquire a franchise or start the business on his/her own.
If you want a franchise, you can search for a water refilling station for sale and buy one. Find below the water refilling station franchise list.
Oxyplus Incorporated.
Aqua 2000 Water Technology Incorporated
Crystal Clear Solerex Water Technologies, Incorporated.
Aquasoft Water Systems Incorporated.
Aquabest.
Step 2: Draft a clear business plan
An elaborate business plan is an essential tool for the success of a business. The plan not only gives you a vivid description of what the venture is about but also goes ahead to elaborate on the measures and steps involved in running the business. Having a good business plan will ensure that you have a clear blueprint of how to run the enterprise.
Step 3: Decide on a proper location
Many business people tend to establish these refilling stations in their houses. However, one significant parameter you need to take care of well is the position of the enterprise. A proper location with high foot traffic will ensure improved sales. Some ideal areas would be close to hotels, banks, schools, and hospitals.
Step 4: Look for a water refilling station equipment supplier and strike a deal
An entrepreneur who wishes to venture into this particular business has to identify a reliable supplier of refilling equipment systems. He should negotiate for the right price and determine the best quality.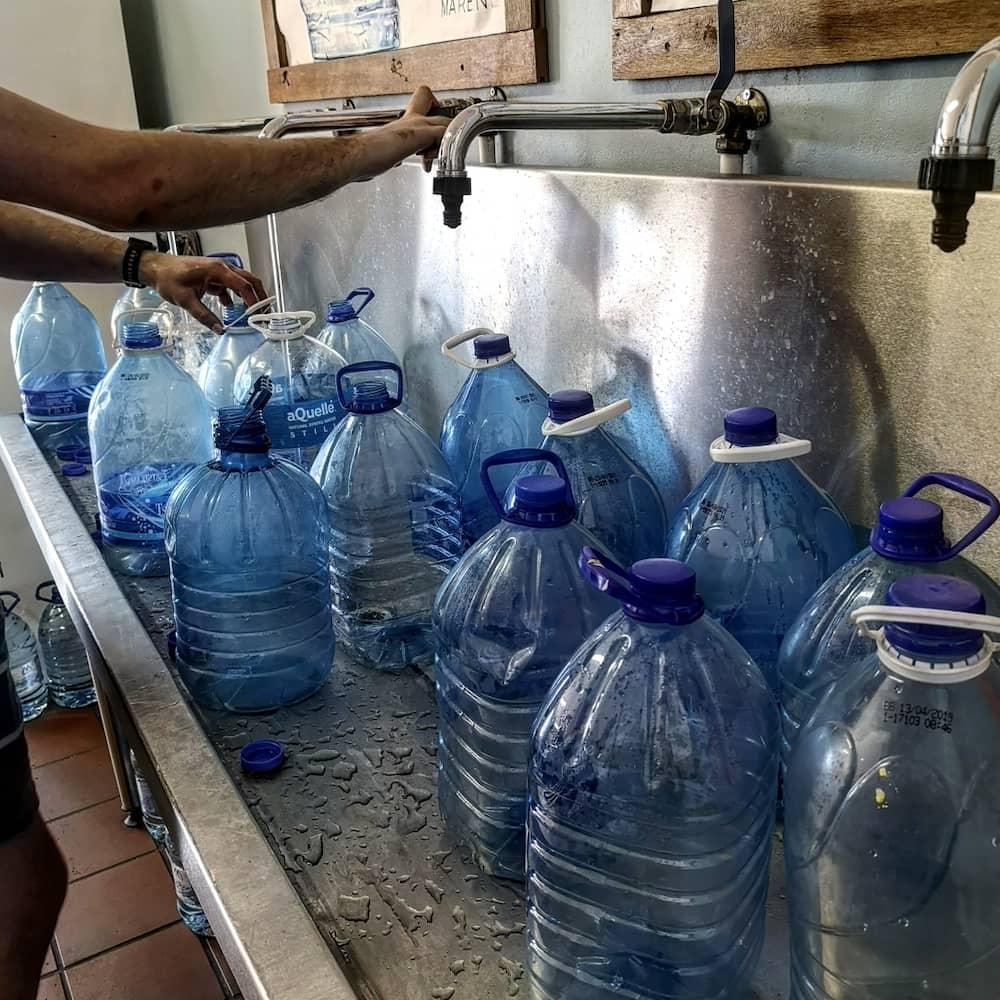 Step 5: Register your business and get required licenses
To set up and run a business legally, an entrepreneur has to register his business and secure the necessary permits. In the Philippines, the following are the legal requirements.
BIR - To register, you will be required to fill up Form 0506 and pay the required fee.
DTI business permit - The service is available at your local Department of Trade and Industry branch.
Trade permit from the mayor - It is issued after two or three weeks of application at the municipal office. One is required to submit;
i) Analysis tests (physical, chemical, and bacteriological tests)
ii) Engineering drawings of the proposed plant.
Step 6: Install the equipment/plant
Now that almost everything is at your disposal, you need to erect the plant at the location of your choice. Call in your supplier to do the installation services for you. The installation process may take three or fewer days, after which it has to dry-run for another three days to ensure that the supply is safe.
The most important thing to consider when setting up this particular enterprise is the safety and quality of the product taken to final users.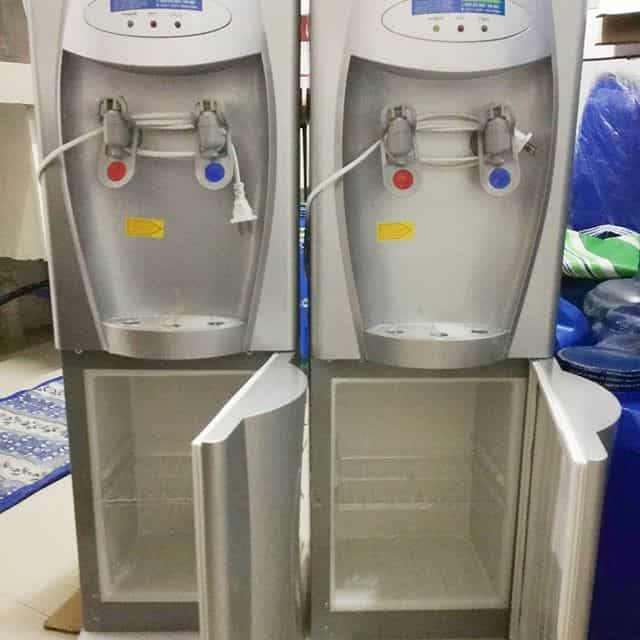 To achieve the best standards, you need to follow the DOH requirements for water refilling station. Do it by taking samples of the final product to a local DOH staff for analysis.
How to install water refilling station
Equipment suppliers do most installations. However, you should know that the refilling station has a filtration and purification system, which are divided into units. It is essential that you understand the process flow chart as well.
How to manage water refilling station
Proper management skills are ideal for the growth of any given enterprise. Starting a water refilling station can be easy, but sustaining and growing it requires a whole new set of skills and expertise. Some of the most crucial steps are as follows.
Establish the ideal price - High prices may scare away potential customers and result in losses. Therefore, it is perfect for you to understand the market and have an idea about the cost and price of your commodity.
Promote your business - To increase the sales, marketing the venture is vital. Try to establish innovative and cost-effective ways to connect with your customers. Straightforward ways to sell your business would be through loyalty programs and involving yourself in community initiatives.
Regular maintenance - To maintain good quality and safety of your final product, parts of the equipment, such as filters, should be cleaned and replaced regularly.
Maintain clean accounting records and tax obligations - Proper bookkeeping records and critical for business. It will give you the financial position of the enterprise. AS much as the whole exercise is delegated to an accountant, entrepreneurs need to have an idea of accounting. On the other hand, the business should as well meet its tax obligations to avoid any form of illegality.
How to backwash water refilling station
It involves pumping water backwards through the filter media to get rid of dirt. It is a preventive measure that makes it possible for the filter media to be reused.
Only two steps are involved.
Forcefully pump water through the filter media. The pressure will lift the media bed, swirling it and toss the granular medium.
Allow the water to flow out of the filter tank via the control valve.
The particles that were being held in the filter media will be washed to the drain. A typical backwash lasts about ten minutes.
A water refilling station is one of the most straightforward and affordable business ventures in the Philippines. The above guide will be of help to anyone who wants to pursue the idea. For the success in your business, the quality of your final product is vital.
READ ALSO: Civil Service Exam 2020: Tips on how to apply and pass, schedule
Source: KAMI.com.gh