How to make slime without borax: recipe
Slime (in the literal sense of the word) is an interesting toy for children. Despite its simplicity, it is widely popular. At home, the drug is made in several ways, but often requires a special component - sodium tetraborate, or borax. But you can do without such a substance. How to make slime without borax? Find out from the article.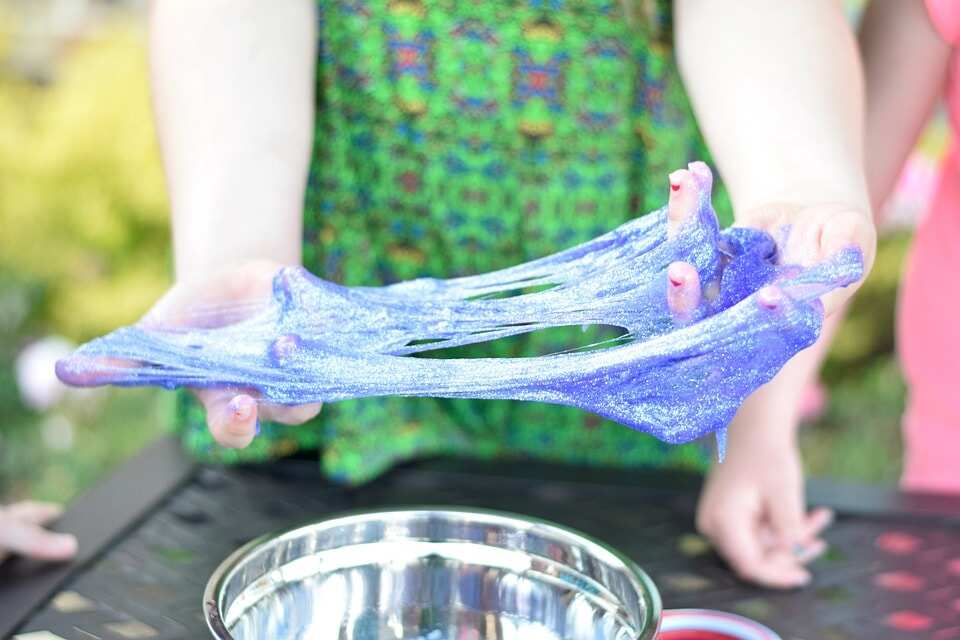 How to make slime without borax: ingredients
Slime (also known as handgum) is a toy that became popular in the 1990s. After the movie "Ghostbusters," children dreamed of holding some substance that would stick to different objects. Though different sources claim that the slime was invented in 1976, and the author of the toy was an eleven-year-old girl.
Whatever the case, the slime is still a coveted toy for children from small to large. Of course, almost everyone buys it from the supermarket, but it is much more interesting to make a sticky substance at home.
The toy often includes sodium tetraborate or borer. It's available from a pharmacy, but if for some reason it's not possible, don't worry: look at the options for how to make a slide without drilling in a few ways.
In the first case you will need:
200g PVA glue
Boiled water: 100ml
50g starch
gouache, 20g
Slime can also be prepared from:
any shampoo for hair: 100g
dishwasher: 100g
10 gouache
A great slide is made from soda. For this, prepare:
PVA glue: 100g
2 tsp soda
200ml water
dye.
Any of the proposed recipes will provide quality slides that are safe for babies.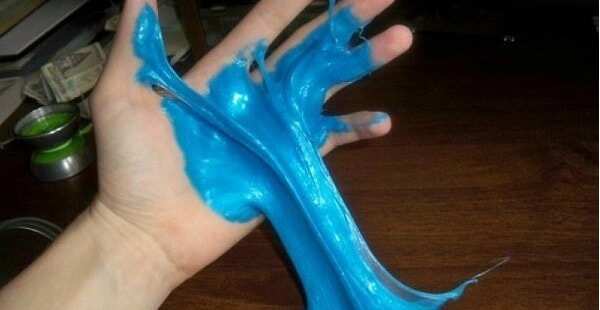 How to make slime without sodium tetraborate at home
It doesn't take much time and effort to make slime. It is enough to read the step-by-step instructions and follow all the recommendations clearly.
To make your chosen handgum at home take a plastic or glass bowl, as well as a wooden spoon or stick. If you plan to mix components with your hands, prepare rubber gloves.
Each recipe for the slide includes gouache, which will help to colour the toy in the right tone. If you want your skin to be transparent or retain color, such as shampoo, do not use dye.
Let's tell you how to make slime with your own hands:
Recipe 1: glue and water.
To get a good handgum, do the following:
Fill the appropriate container with cool water.
Now it's starch's turn: add the substance and mix well.
Add in the glue and spread out with your hands.
Add gouache if desired.
A sleek and sticky slime is ready! You can invite the children to play.
Recipe 2: shampoo and dishwashing
You can also try to make slime as follows:
Combine both components in equal parts. Add the desired tone.
Combine everything well and pour into a cellophane bag.
After 24 hours, let the child play.
Try this:
Mix ½ water with the soda powder.
Combine the rest of the water with glue.
Mix both ingredients in the same dish. Add the gouache if you wish.
The toy is ready and you can give it to your child.
Any slime the recipe of which we learned from the article must be stored correctly. It is advisable to do this in the fridge. Clean regularly and, if it's unfit, throw it away immediately.
You learned how to make slime without borax at home. Choose the option that you like and get creative.
Source: KAMI.com.gh