Khan Shatyr: entertainment centre in Astana
Khan Shatyr entertainment center is considered to be one of the most unique and unusual buildings in Astana, and a lot of people visit it daily. There are a lot of special and outstanding things about this place, and it can really be recognized among many others. Here is your handy guide to this famous entertainment facility.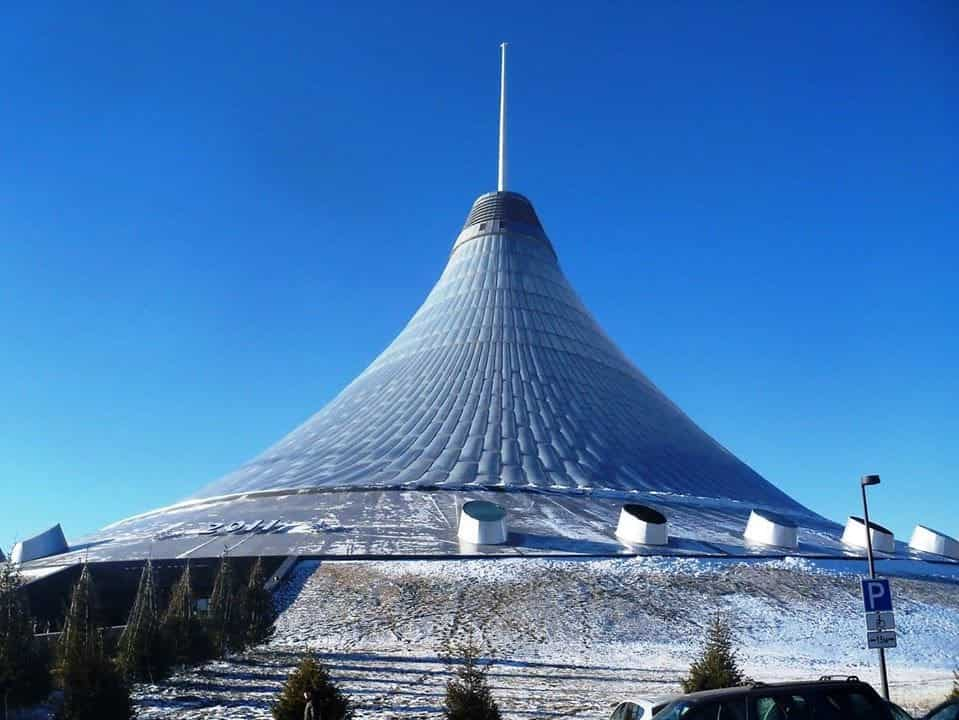 The huge Khan Shatyr entertainment centre, located in Astana, is a place that attracts people of all ages. Its name can be translated to "King's Tent". It is a perfect place for shopping and hanging out with friends. Besides, it also has an interesting history.
The Khan Shatyr in Astana: all the facts
The talks about building a massive entertainment center first started in 2006. This ambitious idea was initiated by President Nursultan Nazarbayev and implemented by the British architectural specialists Foster & Partners, and a whopping 250 million dollars was spent on it. The Turkish company Sembol worked on the construction of the place. Finally, after a few years of hard work, the place was opened in July 2010.
Today, Khan Shatyr structure resembles the normal mall, but there is so much to see and do. For instance, there are plenty of stores, where you can purchase clothes, and restaurants, including the famous "KFC", "Starbucks", "Burger King" and "Baskin Robbins". Additionally, there are some places with national cuisine.
In the cinema complex "Chaplin", you can watch movies both in Kazakh and Russian. But what makes the center really special is the extreme rollercoaster, where you can "fall" from the 40-meter height and have a breathtaking ride. A lot of various shows and celebrations often take place here, and some of them will help you understand the Kazakh culture better.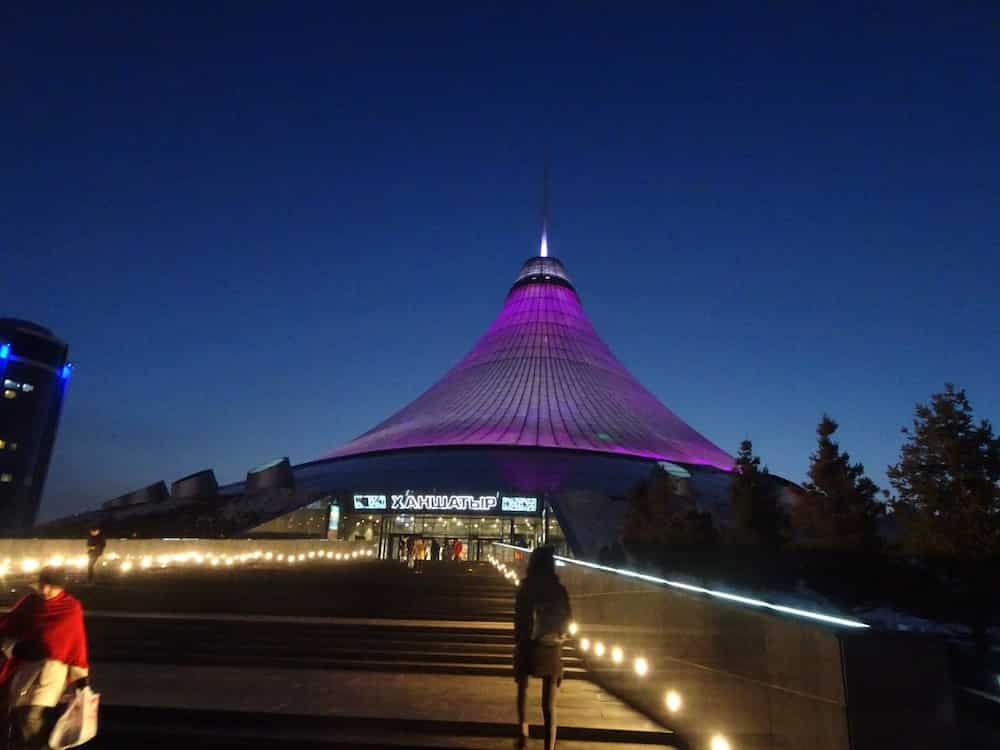 Children will not be bored here, as there is a game town "Fame City" on the third floor. If your kids enjoy learning more about dinosaurs, you can take them to the "Dinopark", where they can encounter realistic dinosaur figures and hear some exciting facts about them from the guides. There is also a children's cafe, a carousel and a train with a wonderful view of the whole entertainment center.
Even though Astana is a cold city, the Khan Shatyr always has an optimal temperature, so the climate inside is very comfortable for the visitors. Besides, there is even a beach, where you can relax and forget about your worries. The Sky Beach resort is designed to look and feel like a real tropical island, so it is possible to have a good time there regardless of the season.
There are also a lot of plants inside, which grow under the sun that soaks through the transparent roof. The center is considered to be extremely eco-friendly. It was even included in the top-10 of the best eco-projects in the world, according to the Forbes Style magazine.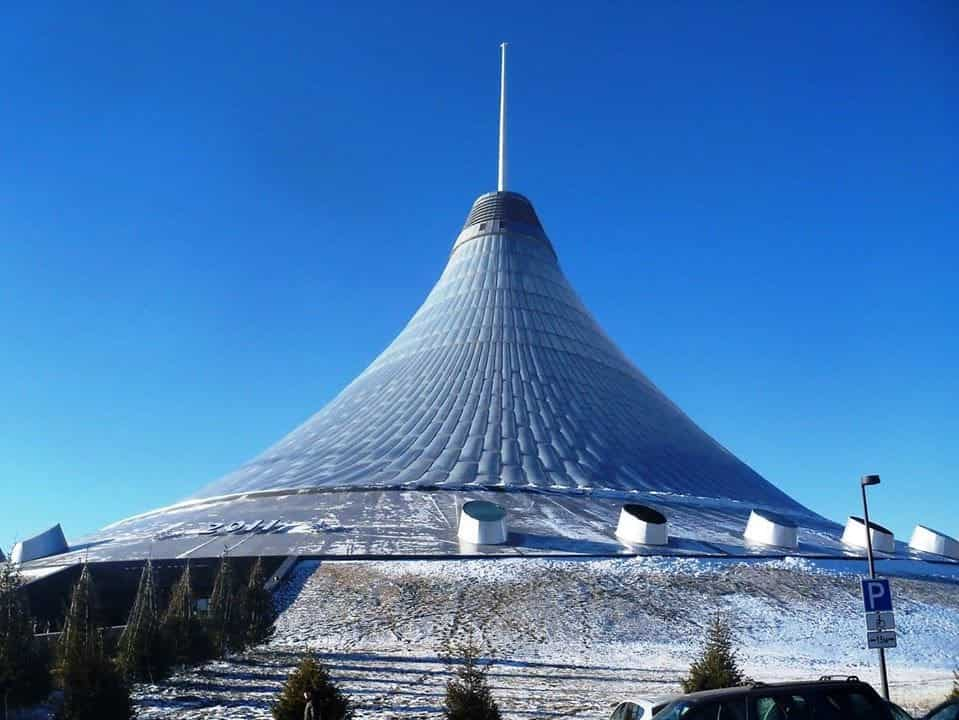 Near the entertainment complex, there is a residential complex called Rixos Khan Shatyr Residences. It is considered one of the most expensive places to live in Kazakhstan's capital city. According to Forbes.kz, you will have to pay $4386, or approximately 815,800 tenges for a square meter, if you want to acquire an apartment here.
What art style is the Khan Shatyr in Astana?
The word "Shatyr" means "tent" in Kazakh, so the whole building is styled like a huge tent. It is built in a unique neo-futuristic style, which the visitors thoroughly appreciate.
The place takes up 14 hectares, which can be compared to 10 football stadiums. From the first look, its shape can seem like a circle, but it is more like an ellipse.
Khan Shatyr is one of the favourite places of the local residents, who love spending their weekends here. Tourists will also appreciate its original design and a lot of fun things that you can do here. There is definitely a lot to explore, no matter what your preferences are.
Source: KAMI.com.gh