Enigmatic Filipino politician and entrepreneur Chavit Singson has made so many notable strides in both the political and business world. The Mayor of Narvacan has held different key political positions over the years. He also owns multiple businesses and has made so many profitable investments. He is considered to be among the richest people in the Philippines.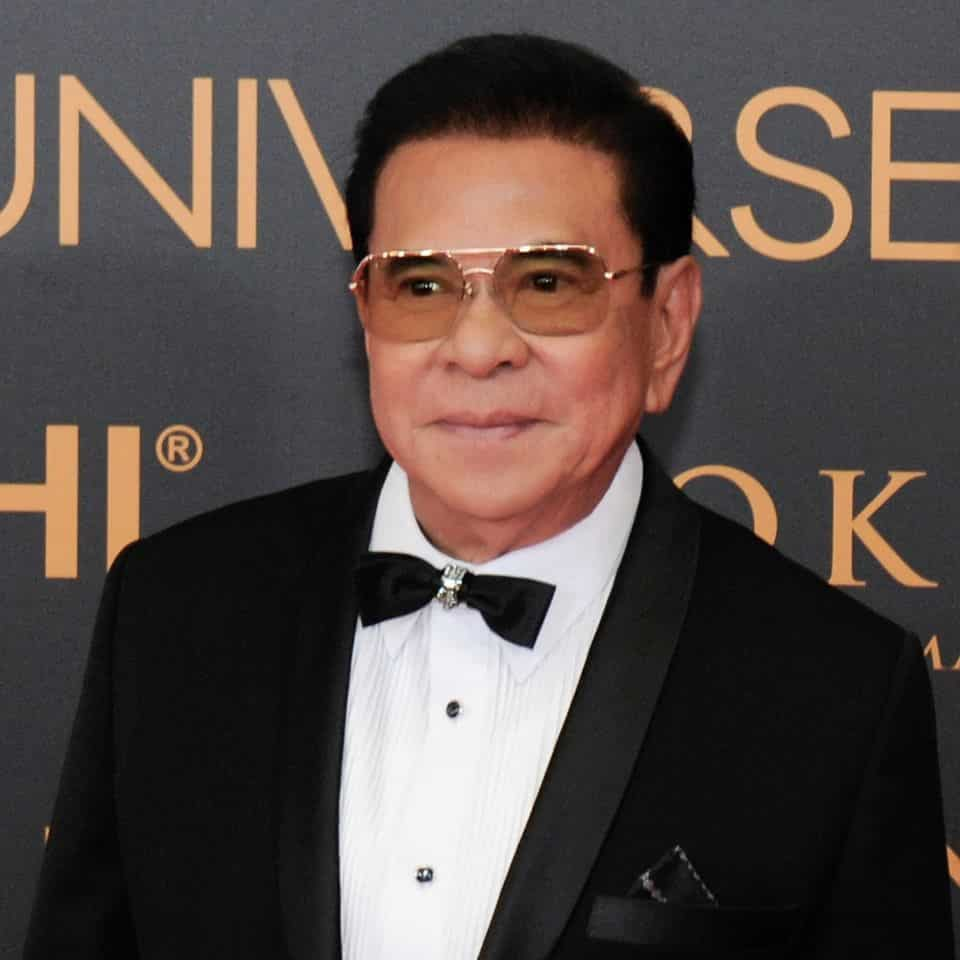 Filipino politician and business tycoon Chavit is one of the famous people in the Philippines. With a family background in politics, he did not waste time joining politics as a councilman, congressman, governor, Deputy National Security Advisor to the government of the Philippines, and mayor.
His business acumen has made him the owner of businesses in retail, aviation, mining, agriculture, renewable energy, and sports. The mayor also has his very own Baluarte Resort and Mini Zoo. He also exercises corporate social responsibility by sponsoring events, environmental-friendly practices, training, and education.
Profile summary
Full name: Luis Crisologo Singson
Date of birth: June 21st, 1941
Place of birth: Vigan, Ilocos Sur, Philippines
Age: 78 years
Profession: Politician and businessman
Political party: Nacionalista Party (2011-present)
Nationality: Filipino
Who is Chavit Singson?
Luis Crisologo Singson, also known as Chavit Singson, was born on June 21st, 1941, in Vigan, Ilocos Sur to father, Jose Singson, and mother, Caridad Crisologo. Growing up in Vigan, he had a normal childhood through his liberal upbringing that allowed him to play and make friends. He comes from a family of eight children, him being the second eldest.
For generations, his paternal and maternal families have dominated the political landscape in the Ilocos region. Despite his family's prominence in the region, Chavit did not always enjoy the rich life. He witnessed money difficulties when his family had to sell their appliances at some point. He studied in Colegio de San Juan de Letran in Manila for a degree in Commerce.
Chavit Singson real name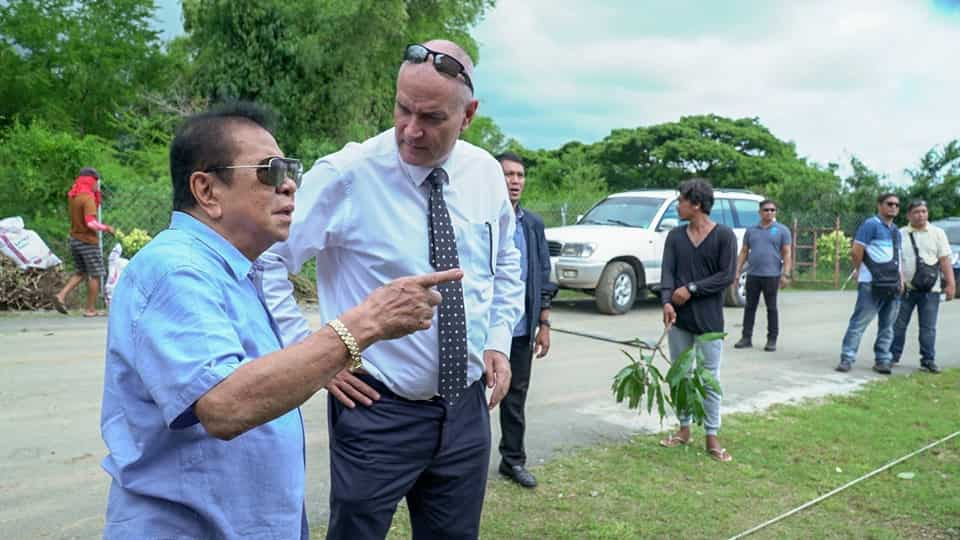 While people know the businessman and politician as Chavit Singson, that is not his real name. His real name is Luis Crisologo Singson.
Chavit Singson birthday
Chavit celebrates his birthday on June 21st every year because he was born on June 21st, 1941.
Chavit Singson siblings
The politician comes from a family of eight children. His other siblings are Evaristo (Titong) (deceased), Bernardo (deceased), Fernando (Dodoy), Maria Livia (Honeygirl), Jerry, Germelina (Germy) and Bonito.
Chavit Singson wife
On May 3rd, 1962, at age 20, Singson married Evelyn Verzosa but they later seperated. Currently, he is in a relationship with girlfriend Janezza Denise Carreon.
Chavit Singson children
The businessman has eight children. His children are Randy Singson, Regina Singson, Raquel Singson, Ronald Singson, Ryan Singson, Rommel Singson, Richard Singson and Christian Luis Singson.
Chavit Singson house
The mayor owns a mini-mansion in Corinthian Gardens in Quezon City in Vigan. The 3-story house has six rooms; however, when Singson was elected councilor of Narvacan in 2016, he declared residency in the village of Sulvec.
READ ALSO: Kitchie Nadal bio: age, net worth, husband, does she have a child?
Political career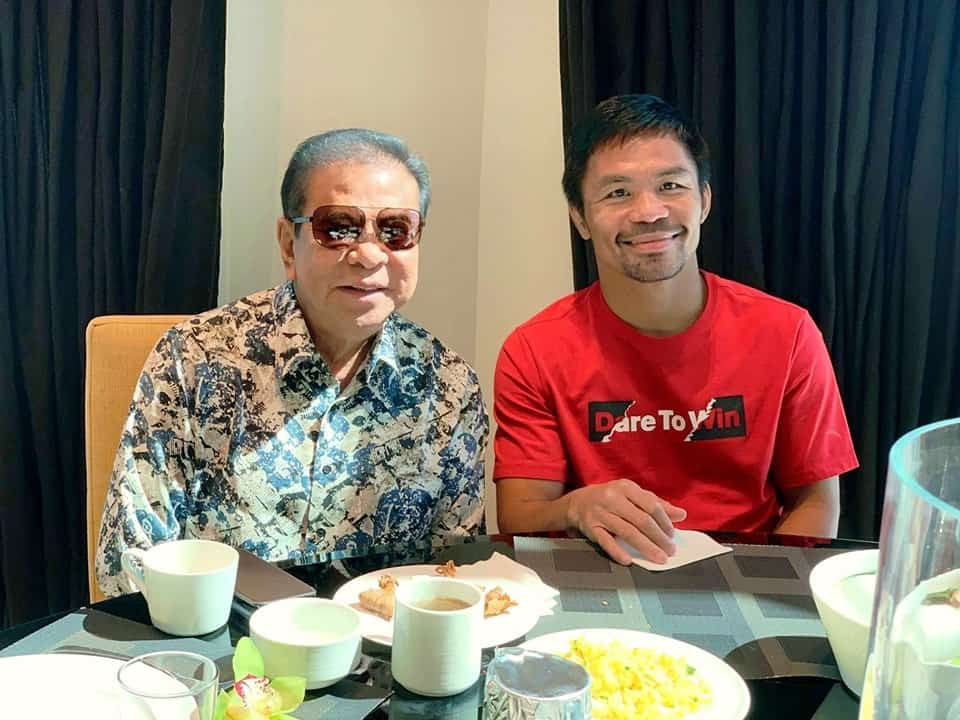 The political character of young Chivat was strengthened through his family's bitter feud that worsened at the time when political intimidation and shootings were prevalent in Ilocos. At one point, he was close to Floro Crisologo, his uncle, and even thought of him as a mentor. The relationship, however, turned sour and bloody when the politician fell out with Floro's son, Vincent, who he once considered a confidant. Both parties have since moved on from the incident.
In 2007, he won the candidature for the 2007 senatorial elections in the Philippines. The politician opted to join the government party despite his friendship with the former president, Joseph Estrada. Upon losing the elections, Chavit was appointed the Deputy National Security Adviser by Gloria Macapagal Arroyo.
He was also a congressman and the Governor of the Ilocos Sur Province for three terms. The politician was elected councilor of Narvacan in 2016. Since 2018, Singson has been the President of the Philippine National Shooting Association, a local governing entity for shooting sports. Chavit has been serving as the Mayor of Narvacan, Ilocos Sur, from June 2019.
Chavit Singson business ventures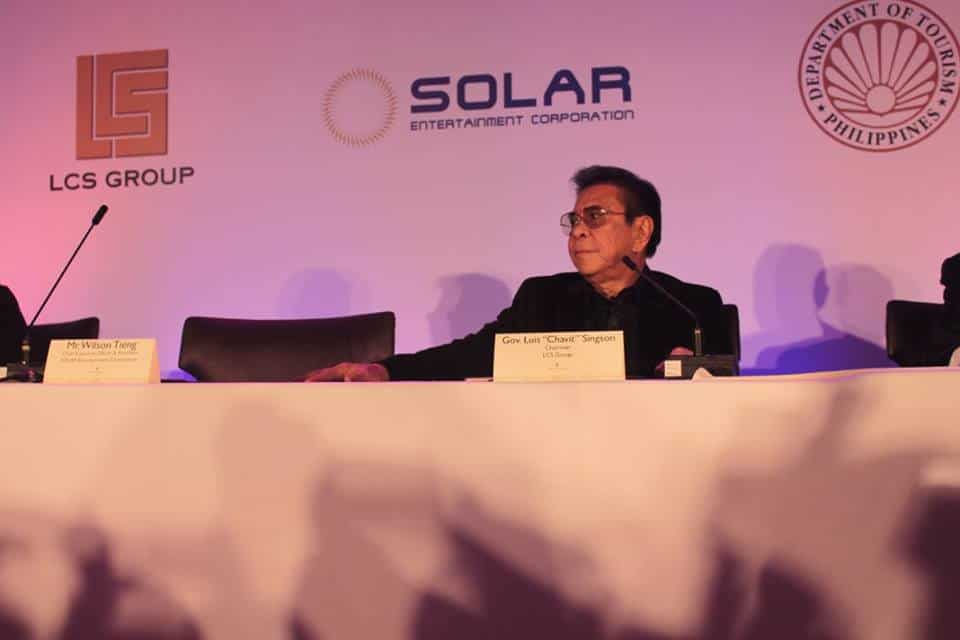 The politician first ventured into the business world with the ownership of tobacco factories which manufactured and distributed Virginia Tobacco, a construction company, Partas(a transportation company), a radio station, a tomato paste plant, and an ice plant. He is currently the owner of LCS Group of Companies, Baluarte, Go Sport, Casha, Chavit Tree, Platinum Skies, Partas Transport, Satrap Power Corporation, and Satrap Mining.
Also known as LCS Holdings Inc, the LCS Group of Companies is a diversified company with investments and interests in retail, media, renewable energy, mining, aviation, and agriculture. Chavit is the Founder and Chairman Emeritus.
The company was the major sponsor of the Miss Universe 2016 pageant contributing $11 million out of the $13 million budget. The Chavit Tree Project Corporation supplies high-quality, adaptable lumber from tree species that have a five year felling age. By providing sustainable wood alternatives for construction, furniture or any commercial or industrial use, the company supports reforestation.
Platinum Skies provides air travelers with chartered flights to and from the top destinations in the Philippines. Another one of the politician's companies, Satrap Mining, is a silver and gold mining and refining corporation located in Vigan, South Cotabato, and Abra.
With experience of 70 years, the company has the expertise and resources required to extract metals and minerals from the ground in an environmentally friendly, profitable and sustainable manner. Also, Satrap Mining is in the business of purchasing and purifying unprocessed gold, which results in pure gold.
The Satrap Power Corporation has energy renewal projects like wind, solar, hydro-electricity, and biomass. Established in 2014, the company focuses on renewable energy projects and sponsoring training and education for deserving and qualified beneficiaries in nearby communities.
Go Sport is one of the three largest sporting goods retail and distribution brands in Europe. LCS Group of Companies acquired the master franchise for the Filipino Go Sport.
In November 2018, the businessman ventured into the automobile industry through Legado Motors Inc. (LMI), the sole distributor of GAC Motor vehicles.
Chavit Singson zoo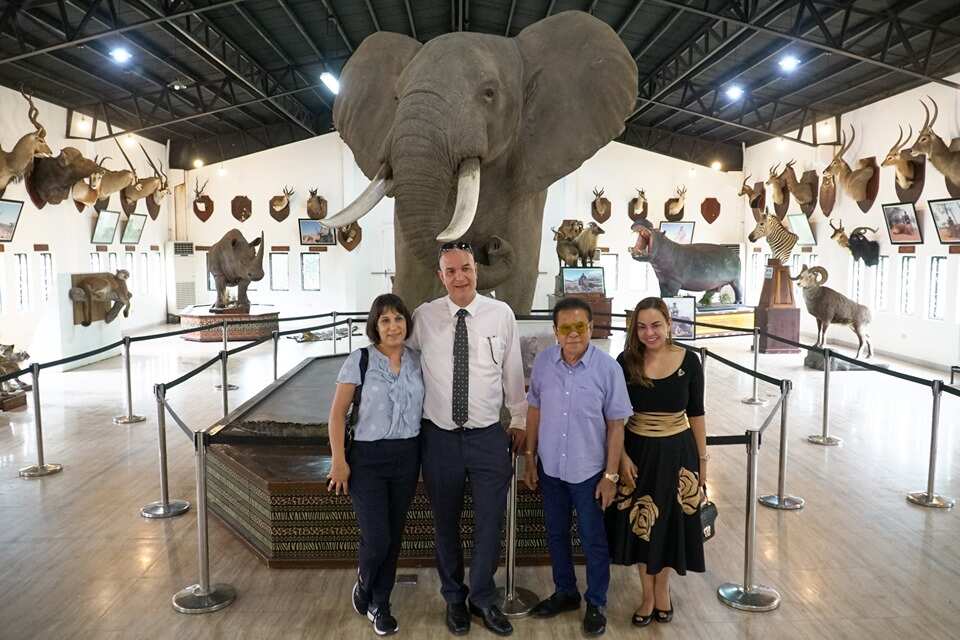 The businessman is the owner of Baluarte Resort and Mini Zoo, which is one of the tourist attractions in Vigan. Also known as the Home of the Big Cats in Vigan, the zoo prides itself in its 2 leopards, 6 white lions, 8 Bengal tigers, and other types of animals prevalent in the Philippines. There is also a safari gallery in the zoo that has a large display of memorabilia of Singson's collection from his hunting hobby.
Chavit Singson net worth
Chavit's wealth comes from him being a politician and all the companies and investments he owns. While the exact net worth of the politician has always been in question and is not known, he recently stated that his net earnings per month amount to PHP 120 million.
Seasoned politician and businessman Chavit Singson has accomplished so much in both his political and business ventures, as discussed above. His success in the two fields has allowed him to be a positive influence on the lives of Filipinos. Projects under his arsenal, such as renewable energy and education sponsorship, showcase the true meaning of corporate social responsibility. There is so much more to be done, and Singson is always stepping up!
READ ALSO: James Harden bio: age, height, stats, is he married?