Vico Sotto bio: age, wife, net worth, achievements, latest news
Vico Sotto is a popular Filipino politician. He is the current mayor of Pasig, Philippines. He rose to fame in 2016. This happened when he joined politics as an independent candidate and won the election to serve in Pasig City Council.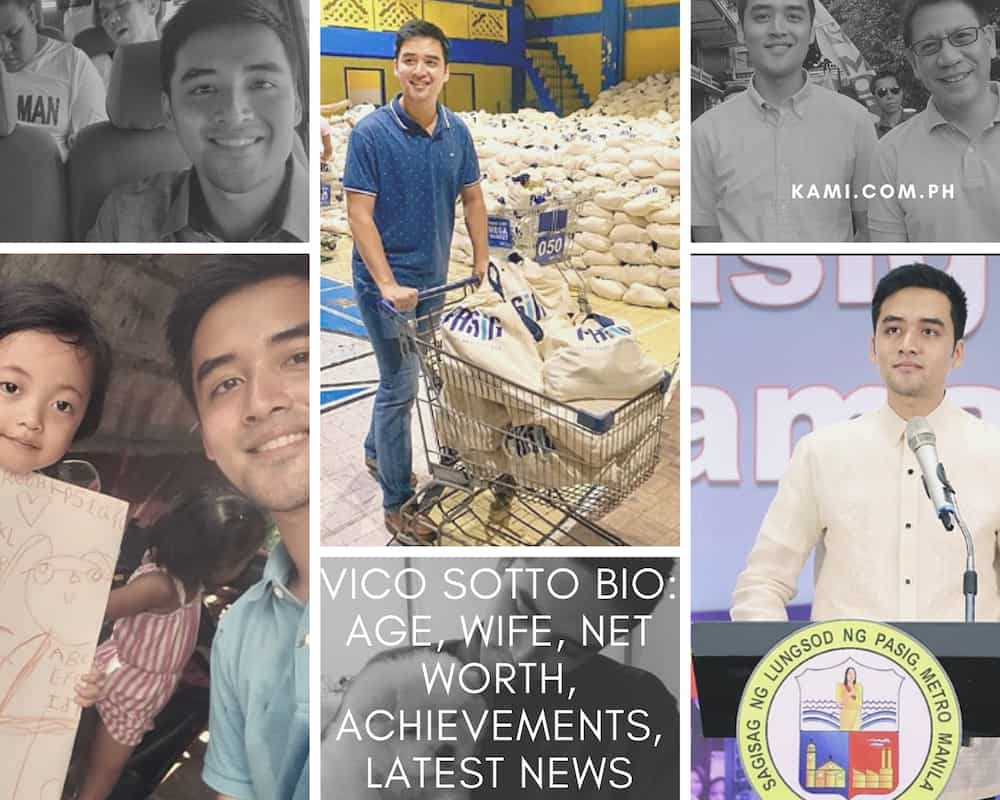 In 2019, he vied for Mayor of Pasig, after joining Aksyon Demokratiko party. His hard work and willingness to improve the living condition of the people in his area made him win the seat.
Profile summary
Full name: Victor Nubla Sotto
Vico Sotto birthdate: June 17, 1989
Gender: Male
Career: Politician
Vico Sotto age: 30 years
Vico Sotto biography
Vicco is the current Pasig mayor as of 2020. He is well-known in the Philipines. In 2016, he joined politics for the first time and was voted to serve in the Pasig City Council.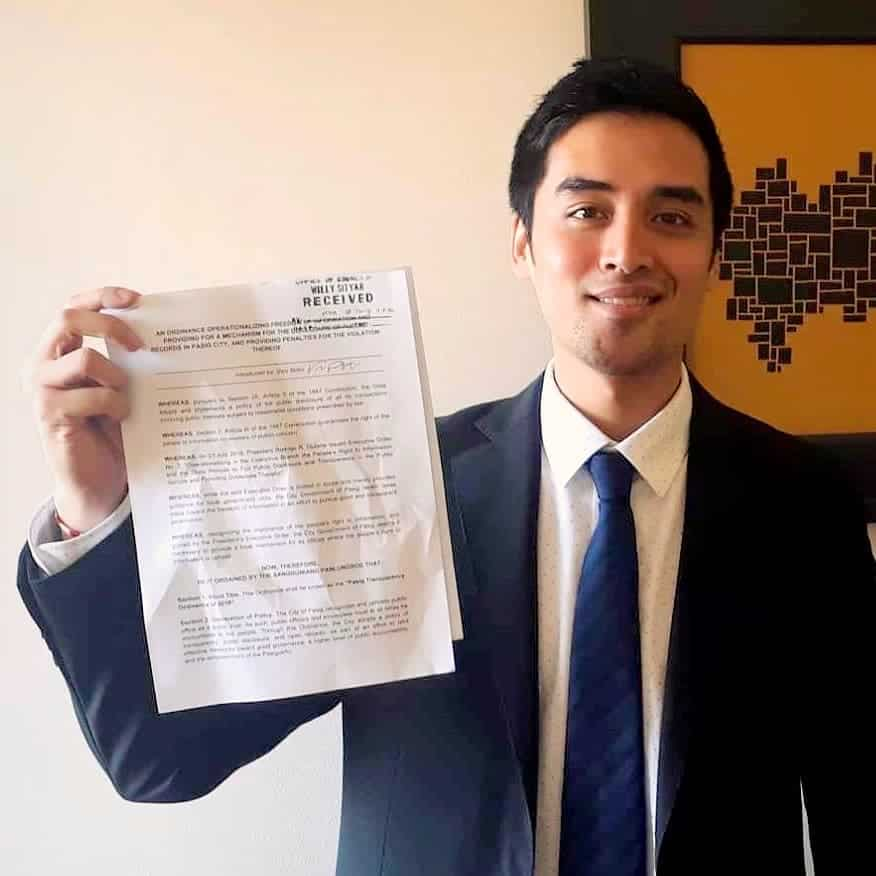 Who is Vico sotto?
He is a popular Filipino politician and the mayor of Pasig, Philippines. The popular mayor was born on June 17, 1989, to his parents Connie and Vic.
Who is the mother of Vico Sotto?
His mother, Connie Reyes, is a popular actress, while his father, Vic Sotto, is a comedian and an actor too. The celebrity is the nephew of Senate President Vicente "Tito" Castelo Sotto III, and grandchild of Vincent Sotto, the former senator. You might be wondering how old is Vico Sotto? As of 2020, Vicco is 30 years old.
Education background
In 2011, Sotto graduated from Ateneo de Manila University. After his graduation, he pursued a political career. He later furthered his studies at the Ateneo School of Government, where he pursued a post-graduate degree and graduated in 2018.
Career
Vico's passion for politics is evident from the fact that he was elected and served one term in the City Council in 2016. The celebrity was elected in May 2019, by his fellow Pasigueños to help their well-being as mayor because he is an inspiring and admirable politician. Also, his great personality played a crucial role in defeating his opponent, Robert "Bobby" Eusebio.
Vico Sotto NBI letter
The Pasig mayor was alleged of violating the government's quarantine protocols, by continuing tricycle operations in Pasig. This is an action which the Department of the interior and Local Government had banned. As a result, The National Bureau of Investigation (NBI) sent him a letter to answer his alleged violations. However, in his conversation with INQUIRER.net, the mayor sent a message to them saying:
I sent my letter reply earlier today. We asked them for clarification as to what they are actually alleging, as their letter was not clear and no specific acts were mentioned
He insisted that NBI'S letter was trying to stop the continuous tricycle operations, which the government had already stopped.
What kind of letter is that… It stated, in parenthesis, for example, continuous tricycle operations. In the first place, that is not true, when they ordered us to stop it, we already stopped it.
However, the Department of the Interior and Local Government insisted that the tricycles operations should be fully stopped during the quarantine period, which the mayor later adhered to.
Vico Sotto achievements
His admirable mayor's character in helping his people is real. He has made several achievements since the time he won the mayor's seat. During this pandemic season, he has been in the forefront to emphasize on all necessary measures to be taken to stop the spread of the virus.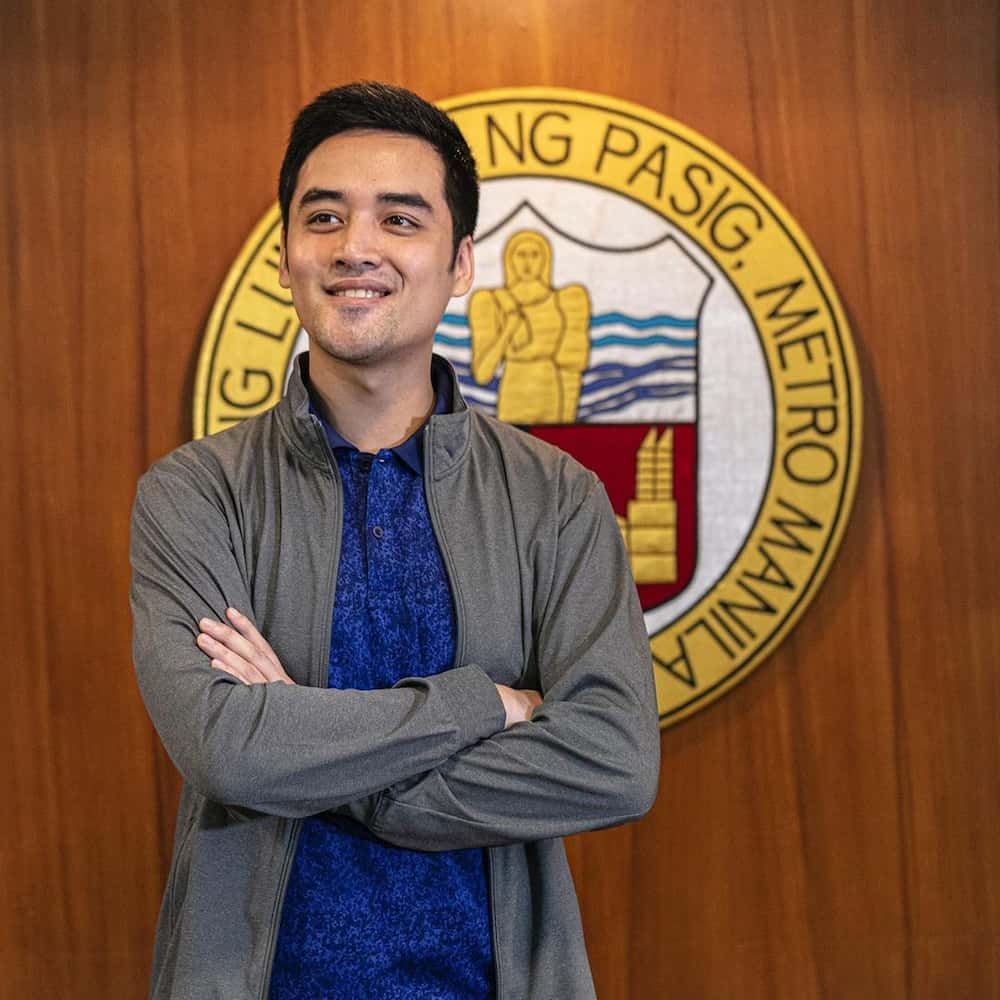 He has been asking other leaders and politicians to be loud and present in showing people how to come up with solutions during the virus crisis. Also, within one year which the celebrity has been the mayor, he has achieved the following:
Universal health care
He has allotted P152 million to care for health care centers' renovation.
In 2020, he has also come up with a budget for medical supplies and free medicine, where this amount tripled the allocation in 2019.
He also allotted P36 million to augment the subsidy of all new PhilHealth members.
Education
He has come up with a budget of P1.2 billion for education in 2020.
P1 billion has been spent in repairing and renovating public schools.
Scholarships fund was allotted for P420 million.
Housing
He has set apart P100 million for land acquisition for all the new socialized housing projects.
Public services
He has provided weekly food rations for 11,200 children at the daycare center.
Family
Vico Sotto wife to be is not known yet because he is still single. In an interview held by GMA News, he said that, to him, the matter of his heart comes second because he is a busy man. He also said that he is after getting a girl who has an average look, and he will get married at 40. He continued and said that he is willing to accept applicants.
Social media
The Pasig mayor is active in various social media platforms. Here are his official accounts:
Vico Sotto Twitter: @VicoSotto
Vico Sotto Instagram: vicosotto
Vico Sotto house
His house is built on a small hill in Pasig, Philippines. Tall trees surround it. Architects, Carson and Kermit designed it, and light stones were used for its construction.
READ ALSO: Khalil Ramos bio: girlfriend, family, songs, age
Vico Sotto latest news
Globally, everyone is very scared since the outbreak of the pandemic, Coronavirus (COVID-19), in 2019. As a good leader, Vico has been playing a crucial role in ensuring that all the necessary measures are taken seriously in the city against the spread of this virus.
Vico Sotto net worth
The celebrity has garnered a lot of fortune in his life at 30 years. As of 2020, he a gross net worth estimated to be about 2 million US dollars. All of his wealth is from his political career. His fortune is bound to increase because he is not ready to leave his political career.
READ ALSO: Dianne Medina bio: age, net worth, husband, height, latest news
Vico Sotto is one of the most inspirational Filipino politicians. He has proved his passion for being a leader through the help he has offered to his constituency, especially during this COVID-19 pandemic. He is guaranteed to go far because of his admirable personality.
READ ALSO: Park Hae Joon bio: wife, age, net worth, birthday, new K-drama
Source: KAMI.com.gh