Nico Bolzico bio: who is Solenn Heussaff's husband?
The famous VJ Solenn Heussaff is constantly in the limelight, and she brings joy into the lives of her devoted fans. Her personal life is no less interesting than what we see on-screen because she has a caring and loving husband, who is also a businessman. You can learn more about the VJ's beloved man Nico Bolzico if you proceed.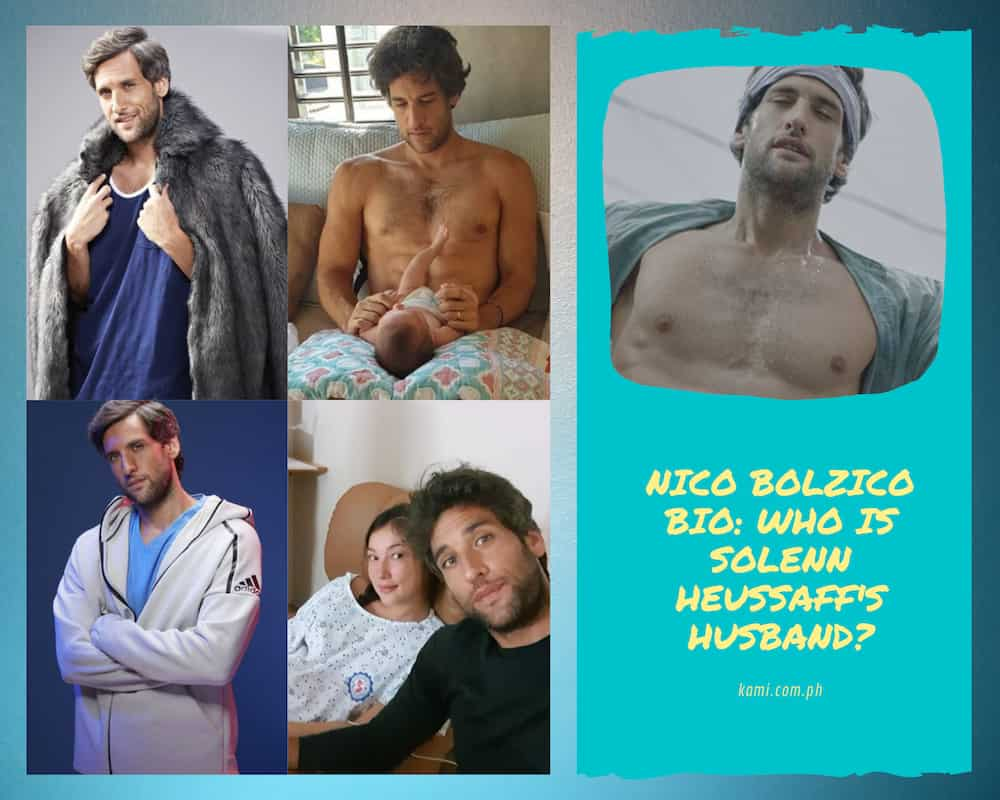 The career of Solenn Heussaff has skyrocketed in 2010 when she started recording music. Today, she is not only a VJ, but also an actress, model, and fashion designer, among many other things. What about her husband, Nico Bolzico? Are there any interesting facts about their long-term relationship?
Profile summary
Full name: Nico Bolzico
Birthday: October 3, 1983
Age: 36 years old
Nationality: Argentinean
Birthplace: Santa Fe, Argentina
Occupation: Businessman
Wife: Solenn Heussaff (married in 2016)
Children: Thylane Katana (born in 2020)
Biography
Nico Bolzico wife might be incredibly famous due to her work in the entertainment industry, but she is quite a fascinating personality as well. Even though there is less known about him than about his beloved woman, there is still some information for those who would like to get to know him better.
The man was born on October 3, 1983, and is a Libra. Nico Bolzico age is currently 36 years, and he is almost two years older than his wife.
He was born in Santa Fe, Argentina. Nico Bolzico nationality is Argentinean. His parents taught him to become hard-working and disciplined. As his family owned a farm, he always had to work and help out there.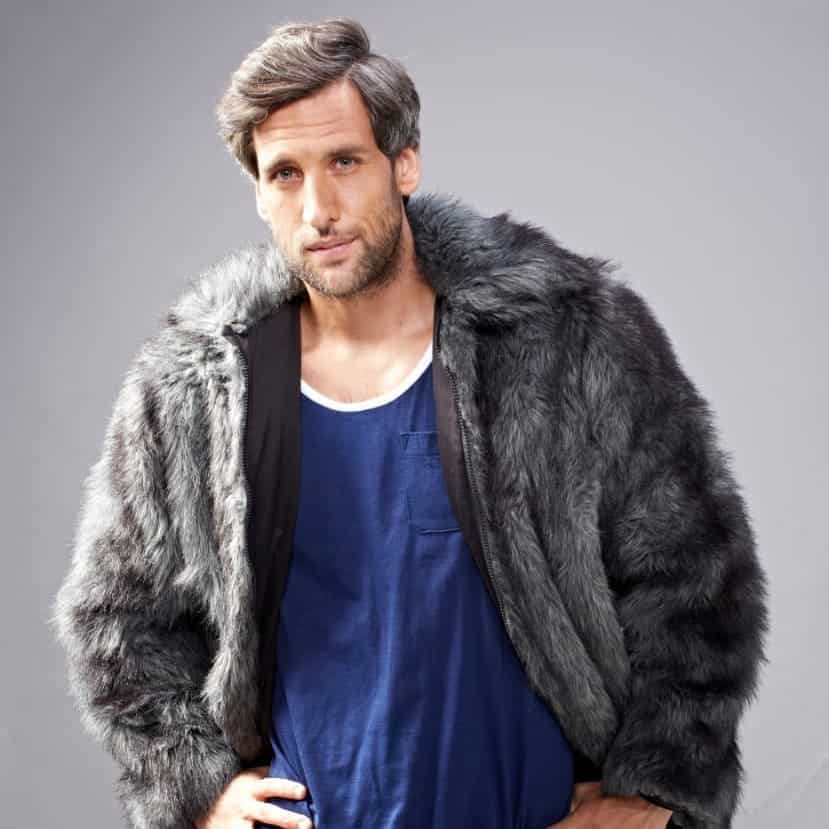 At some point in his life, he decided to become an entrepreneur. Supposedly, Nico Bolzico education helped him to learn more about business. After a lot of hard work and dedication, he succeeded in the world of entrepreneurship, as he founded his own agricultural corporation "LM10", which was named after the famous footballer Lionel Messi and his number. Nico Bolzico business mostly focuses on the improvement of cattle genetics, animal rendering, and the market of commercial feeds.
Apart from his "LM10" work, he is also the head of Siembra Directa Corporation, often shortened to SDC. This company was founded in 2012 and also focuses on agriculture. Its main goals are the improvement of harvest, corn planting, and post-harvest methods to help the farmers out.
Today, thanks to his business practices, Nico is one of the richest entrepreneurs in his homeland, Argentina. He has also expanded his businesses to the Philippines and Thailand.
In addition to being a successful businessman and a happy family man, he is also a prominent social media personality. On Nico Bolzico IG page, you can admire the frequent pictures of his family, and appreciate his sense of humor.
Nico Bolzico height
The exact height of this businessman is unknown. However, from the pictures, he seems to be slightly taller than his wife, Solenn Heussaff. The well-known television personality is 5 feet 6 inches tall, which equals 1 m 68 cm.
Nico Bolzico net worth
According to the information from the website TrendCelebsShow, the net worth of this successful entrepreneur is estimated to be from $1 million to $5 million. No matter what the exact number is, the man is definitely wealthy and can afford a lot of luxuries.
The love story of Nico Bolzico and Solenn Heussaff
These two lovebirds are one of the most beloved couples in the entertainment industry, and the fans often call them SosBolz. Solenn Heussaff opened up in one of the interviews about meeting her husband.
The star mentioned that when they first met, she was not particularly ready for a serious relationship, and was in the middle of pursuing her career. However, they kept meeting at the most unexpected places, and she felt like it was fate.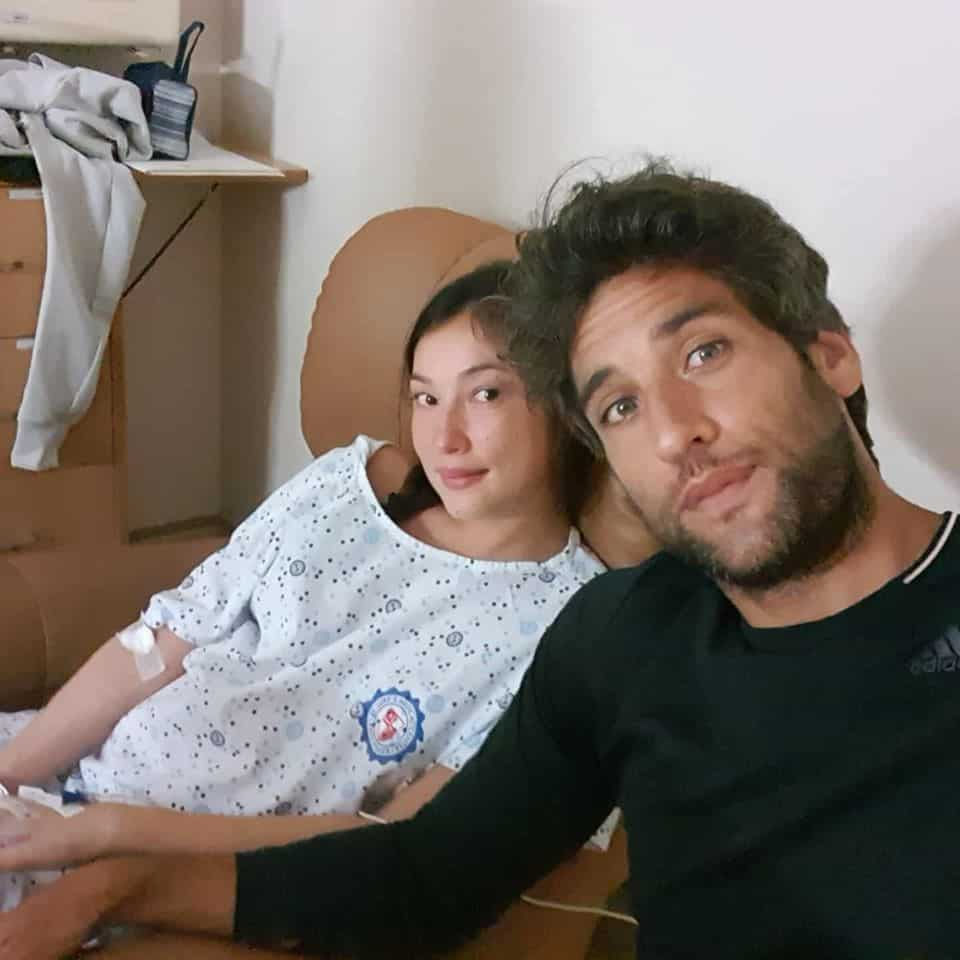 At first, Solenn thought that the handsome stranger was a Brazilian model. She eventually asked for his number, and the romance blossomed. Even though Nico was only supposed to stay in the Philippines for six months and was not planning to pursue any relationships, he found himself falling in love with the lovely television personality. The two managed to become a couple against all odds.
They met in 2012 and have dated for two years before getting engaged in 2014. They got married in 2016 and chose Combourg, France, as the place for their wedding ceremony.
Nico Bolzico baby
Solenn Heussaff announced that she was pregnant in August 2019, when she posted about it on Instagram. On January 1, 2020, on New Year's Day, she gave birth to their first child, Thylane Katana.
For a reasonable amount of time, the couple did not want to share a lot of details about their newborn baby girl, including her face. Apparently, Solenn was against showing it to the public. In February, Nico shared a comedic video, which looked like little Thylane's face reveal, but when the camera zoomed in, the viewers could see his face edited onto his baby girl's. Perhaps, the fans would have a chance to see her when she is older.
Nico Bolzico and Solenn Heussaff's love story is delightful and adorable, and today, they both are in the best place in their lives.
Source: KAMI.com.gh