Park Shin Hye bio: movies, TV shows, boyfriend, how much is she worth?
If you are into artists who are not only good at acting but also singing, then you know of the famous Park Shin Hye. This South Korean actress and singer is considered one of the most prolific artists of her age. She is known for her great acting in the K-drama Pinocchio and The Heirs, but there is more to this actress than meets the eye.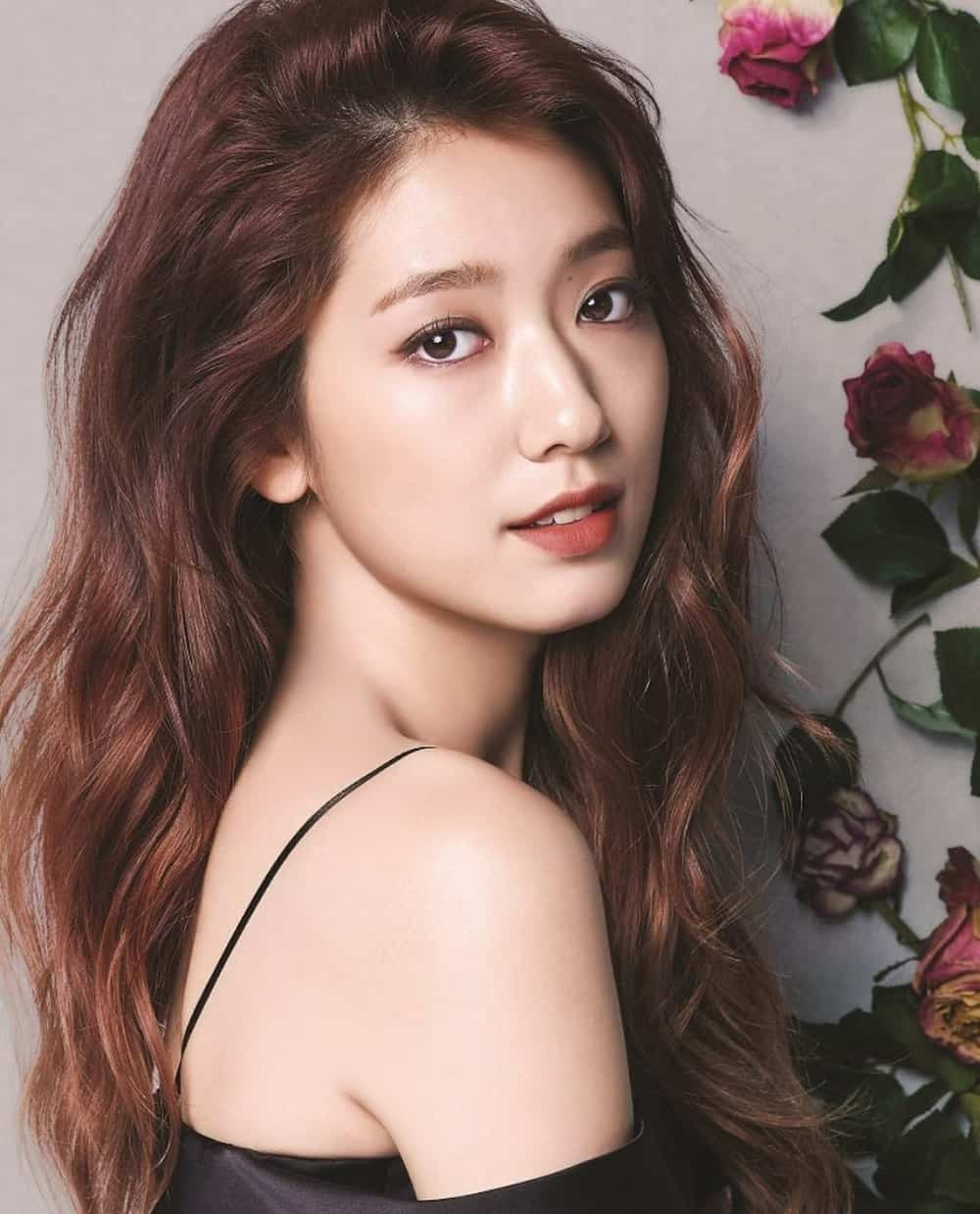 Get to know about the star's latest news and interesting facts. Know more about Park Shin Hye age, height, and romantic life.
Park Shin Hye profile summary
Name: Park Shin Hye (박신혜)
Birthday: February 18, 1990
Age: 29 years old (2019)
Nationality: South Korean
Birthplace: Gwangju, South Korea
Blood Type: A
Instagram: @ssinz7
Fun facts about Park Shin Hye
She has been Mamonde's brand ambassador since 2014.
She does her daily skincare routine to keep her skin vibrant and healthy.
She focuses on putting makeup on her lips to brighten up her features.
She debuted as an actress when she was only 13 years old.
Park Shin Hye height is 5 feet and 6 inches.
She likes working for charities and donating to charities
She is a huge Kia Tigers baseball fan.
In 2006, she was the opening pitcher for Kia Tiger's match with Hanhwa Eagles.
She also loves soccer and bowling.
She does cute and sexy dances.
She took the most challenging role in Blackened Heart.
She is currently in a relationship.
Park Shin Hye early life
The singer and actress was born at Gwangju, South Korea, but she grew up in Songpa District in Seoul, Korea. She has an older brother, Park Shin Won, who is also a singer and a composer. Being part of a family of musicians, Park Shin Hye made her first appearance in the industry in a music video. After her first appearance, she underwent formal training in singing, dancing, and acting.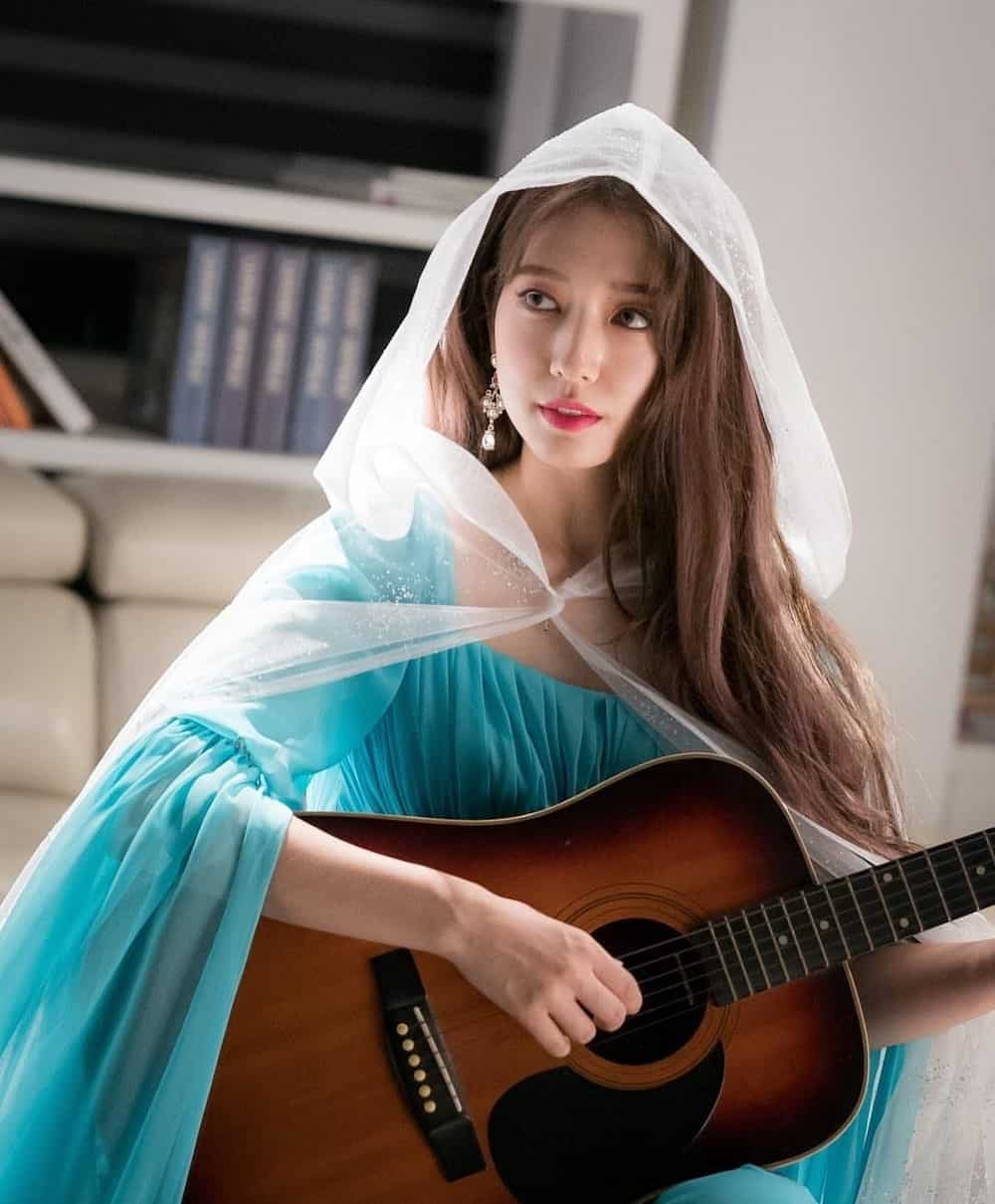 She went to high school at Youngpa Girls' High School, and after graduating, she then went to Chung-Ang University. In 2016, she graduated from the university with a degree in Theater. Because of her incredible talent, she received a service award at the convocation ceremony for her achievement as an Artist Ambassador for the university.
In the same year that she had her first-ever main female role in a music video, she also took a chance in auditioning for a role in the drama series, Stairway to Heaven. She was chosen to play the role of the young version of the main character, Han Jung Seo.
Stairway to Heaven became Park Shin Hye's stairway to stardom. After her successful acting stint in the said drama series, new opportunities and projects opened for her.
Park Shin-Hye TV shows and series
After her first TV drama series, Shin Hye's popularity grew because of the number of supporting roles that she was able to portray. One of her notable roles is when she played a rebellious teenager in the drama special Very Merry Christmas in the year 2014.
Her first adult leading role was in South Korean-Japanese melodrama Tree of Heaven in the year 2006. The drama series was also aired in Japan, giving her international exposure.
Eight years after her first-ever adult leading role, Shin Hye became more popular not only in South Korea but also in other countries. The reason behind this was her protagonist role in the k-drama series, Pinocchio, which was a big hit at that time.
The actress was able to be part of different TV shows and drama series, where she was able to showcase her talent and versatility.
Here is the list of her drama series appearances
Stairway to Heaven (2003-2004) as young Han Jung Seo
Not Alone (2004) as Editor's daughter
Cute or Crazy (2005) as Herself
Seoul 1945 (2006) as Choi Geum Hee
Tree of Heaven (2006) as Ha Na
Goong S (2007) as Shin Sae Ryung
Kimcheed Radish Cubes (2007-2008) as Jang Sa Ya
You're Beautiful (2009) as Go Mi-nam / Go Mi Nyeo
My Girlfriend is a Nine-Tailed Fox (2010) as Go Mi Nyeo (cameo ep. 6)
High Kick Through the Roof (2010) as Jeong Hae Ri (cameo ep. 119)
Heartstrings (2011) as Lee Kyu Won
The King of Dramas (2012-2013) as an Actress (cameo ep. 1)
Flower Boy Next Door (2013) as Ko Dok Mi
The Heirs (2013) as Cha Eun Sang
Pinocchio (2014-2015) as Choi In Ha
Entertainer (2016) as Assistant Manager Park (cameo ep. 3)
Gogh, The Starry Night (2016) as a Convenience store part-timer (cameo ep. 8)
Doctors (2016) as Yoo Hye Jung
Temperature of Love (2017) as Yoo Hye Jung (cameo ep. 21)
Memories of the Alhambra (2018) as Jung Hee Joo / Emma
Park Shin Hye movies
The actress dominated not only television but also the big screen where she played several roles in the movie scene and was able to prove how good of an actress she is.
It was in 2007 when she had her film debut in a horror film called Evil Twin. In the said movie, she played two roles: one as the main character, and the other as the ghost of the main character's sister.
READ ALSO: Lee Jong Suk bio: TV shows, awards, age, who is he currently dating?
In 2013, the actress starred in one of Korea's top-grossing film, Miracle in Cell No. 7, a heartwarming comedy and family melodrama about a mentally challenged man wrongfully imprisoned for murder. Park Shin Hye played the role of adult Ye-Seung, the daughter of the innocent prisoner. The film got her the Best Supporting Actress Award at the 33rd Korean Association of Film Critics Awards.
Here is the list of her movies
Evil Twin (2007) as So Yeon / Hyo Jin
Cyrano Agency (2010) as Min Young
Miracle in Cell No. 7 (2013) as adult Ye Seung
The Royal Tailor (2014) as Queen
The Beauty Inside (2015) as Woo Jin (cameo)
My Annoying Brother (2016) as Lee Soo Hyun
Heart Blackened (2017) as Choi Hee Jung
There are other two movies where Shin Hye will star in, Call and #Alone. These movies will come out in movie theaters in the year 2020.
Park Shin-Hye awards
Starring in different drama series and movies, the actress received different awards for her prominent acting. Not only that, but she was also chosen to become an ambassador of different organizations.
In 2013, she received her first-ever award from SBS Awards as the Best Young Actress for portraying a role in her first acting stint in the drama series, Stairway to Heaven.
Six years later, in 2019, she received another award from the same organization. She was awarded the New Star award for starring in the series, You're Beautiful. In 2016, she received the Top Excellence Award, Actress in a Fantasy & Genre Drama because of the series, Doctors.
Her notable acting skills and prowess have gained her number of awards. Here are some of her awards:
(2016) SBS Drama Awards, Top Excellence Award, Actress in a Fantasy & Genre Drama (Doctors)
(2016) SBS Drama Awards, Top 10 Stars (Doctors)
(2015) Baeksang Arts Awards, Most Popular Film Actress (The Royal Tailor)
(2014) SBS Drama Awards, Top Excellence Award, Actress in a Drama Special (Pinocchio)
(2014) SBS Drama Awards, Top 10 Stars Award (Pinocchio)
(2014) SBS Drama Awards, Best Couple Award with Lee Jong Suk (Pinocchio)
(2014) APAN Star Awards, Excellence Award, Actress in a Miniseries (The Heirs)
(2014) Baeksang Arts Awards, Most Popular TV Actress (The Heirs)
(2013) SBS Drama Awards, Excellence Award, Actress in Drama Special (The Heirs)
(2013) SBS Drama Awards, Top 10 Stars Award (The Heirs)
(2013) SBS Drama Awards, Best Couple Award with Lee Min Ho (The Heirs)
(2013) Korean Association of Film Critic's Awards, Best Supporting Actress (Miracle in Cell No. 7)
(2013) Baeksang Arts Awards, Most Popular Film Actress (Miracle in Cell No. 7)
(2012) Baeksang Arts Awards, Most Popular TV Actress (Heartstrings)
(2011) Baeksang Arts Awards, Most Popular Film Actress (Cyrano Agency)
(2009) SBS Drama Awards, New Star Award (You're Beautiful)
(2003) SBS Drama Awards, Best Young Actress (Stairway to Heaven)
Park Shin Hye music career
As mentioned earlier, Park Shin Hye, besides acting, is also good at singing. She primarily sings for the soundtracks of her various shows, collaborating with some artists like Lee Min-Jung in It was You for Cyrano Agency, with Song Chang-Eui in In Space for Green Days: Dinosaur and I, and with Yoon Gun in I Think of You for Music and Lyrics.
Below are some of her songs
Lovely Day
Without Saying
My Dear
The Day We Fall In Love
Love Like A Snow
Dreaming A Dream
Pitch Black (My Flower Boy Neighbor OST)
Memories Are Sadder Than Love
Story
Love Is Like A Snow
Arm Pillow
Breakup For You, Not Yet For Me
READ ALSO: Terry Crews bio: net worth, age, wife, does he have children?
Park Shin Hye net worth
Knowing how many hit series and box office movies she has appeared in, you might be one of those who are wondering, "How much is Park Shin Hye worth?" Not to mention her endorsements and partnership with well-known brands, both domestic and international, she could be worth more than a diamond.
According to Channel Korea, some sources have estimated that the actress's total net worth is somewhere along the lines of 3 million dollars. Another more recent source cites her earnings to be around $16,700 per episode, a lower amount due to her waning popularity after taking on fewer projects in 2016, 2017, and 2018.
Park Shin Hye latest news
Earlier this year, it was rumoured that Choi Tae Joon was Park Shin Hye boyfriend. The two are both students at Chung Ang University where Park Shin-Hye is majoring in Drama and Cinema while Choi Tae-Joon is majoring in Theatre.
At first, the two denied the rumor. Their agencies also stated that it was just a friendly relationship that the two are having, but after some photos circulated online, the two confirmed that they were dating. Not long ago, both of their agencies stated that their relationship began with friendship and started to turn to something more at the end of 2017.
Some rumors say that the couple usually enjoys a quiet date at Park Shin-Hye's place and gathering with their acquaintances.
Park Shin-Hye is truly a gem in Korea's showbiz industry. There is no doubt that her future endeavors will also be as successful just as her achievements right now.
READ ALSO: Kitchie Nadal bio: age, net worth, husband, does she have a child?
Source: KAMI.com.gh