Sandara Park husband: who is he?
Sandara Park, commonly known for her stage name, Dara, is a South Korean singer, actress and television presenter. She came into the limelight when she contested in the 2004 talent show dubbed Star Circle Quest. Despite all the fame spanning from one end of the globe to the other, some information about her remains unknown to her fans, for instance, Sandara Park husband, marriage and much more.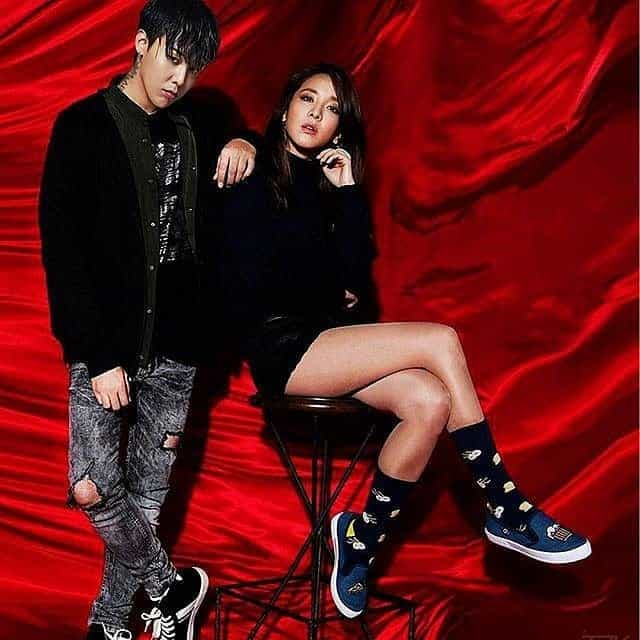 Ever since her appearance in the talent show, Sandara has enjoyed a successful career in singing and acting. She has acted in numerous television shows and films earning herself a considerable amount of wealth and social media following.
Who is the husband of Sandara Park?
If you are looking for Sandara Park husband in real life, you will have to wait longer as the celebrity is yet to get married. This may seem surprising to many considering the actress' beauty and elegant physique. Well, she has been involved in relationships before, and she is also rumored to be dating.
READ ALSO: Manny Pacquiao family: everything you wanna know
The actress was born on November 12th, 1984, in Busan, South Korea. She is the lovely daughter of Kyung Ran-Kim and Ik-Su Park, her mother and father, respectively. She enjoys the company of two siblings, Durami and Thunder. Thunder is also associated with K-Pop entertainment industry.
Sandara Park husband name will remain a quest for another day as she is not married. However, she has been associated with a certain man in her life. Is she dating him? Check it out.
Sandara Park and Kwon Jiyong
For a long time, the Big Bang star, Kwon Jiyong and former 2NE1 vocalist Sandara have been rumored to be dating. Even though they have denied it on multiple occasions, their fans have had reasons to believe that there exists something more than friendship between the pair. Shippers have even come up with a name for the couple, Daragon.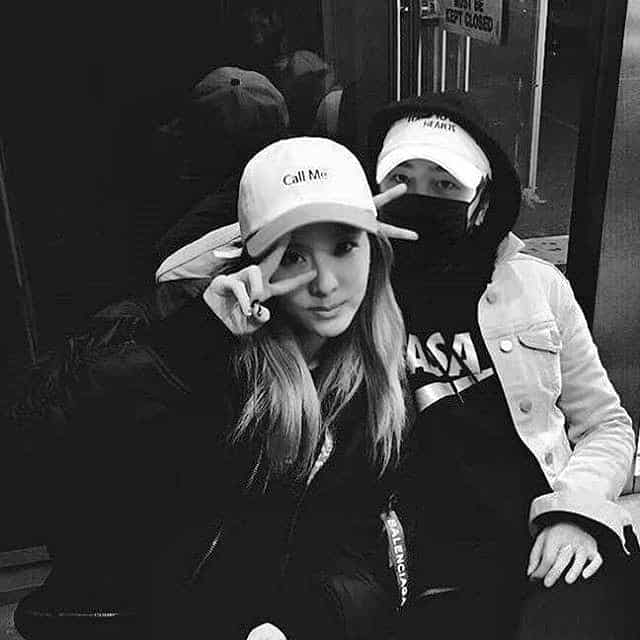 Kwon Jiyong is a South Korean rapper, songwriter, producer, fashion icon and entrepreneur. He is commonly known by his stage name G Dragon. The star began training with Y G Entertainment when he was 12 years, and in 2006, he made his debut appearance as a lead vocalist for the hip hop boy band Big Bang. He was born on August 18th, 1988.
READ ALSO: Kristine Hermosa children: Everything you want know
G Dragon and Sandara Park had been active social media members before the former enlisted for the mandatory military training. Kwon Jiyong was known for sharing his love for fashion in his Instagram posts. At the same time, Dara used the same platform to share her outfit of the day. Curious fans following their posts realized a significant similarity in their pictures.
In some instances, the pair is seen putting on matching outfits although they are not on the same photo. This could be looked at as similarity in taste between the two. However, their fans think that it could be more than meet the eye.
Another instance which sparked rumors about their dating emerged from a viral video taken after their Big Bang concert sometime back in 2017. In the video, the fashion enthusiast is seen shielding the girl from a crowd outside the show. Fans even alluded that Kwon kissed the lady, who they later identified as Sandara.
As much the alleged affectionate moment lasted for only a few seconds, it was enough to fuel the rumors that they were dating privately.
Sandara Park husband marriage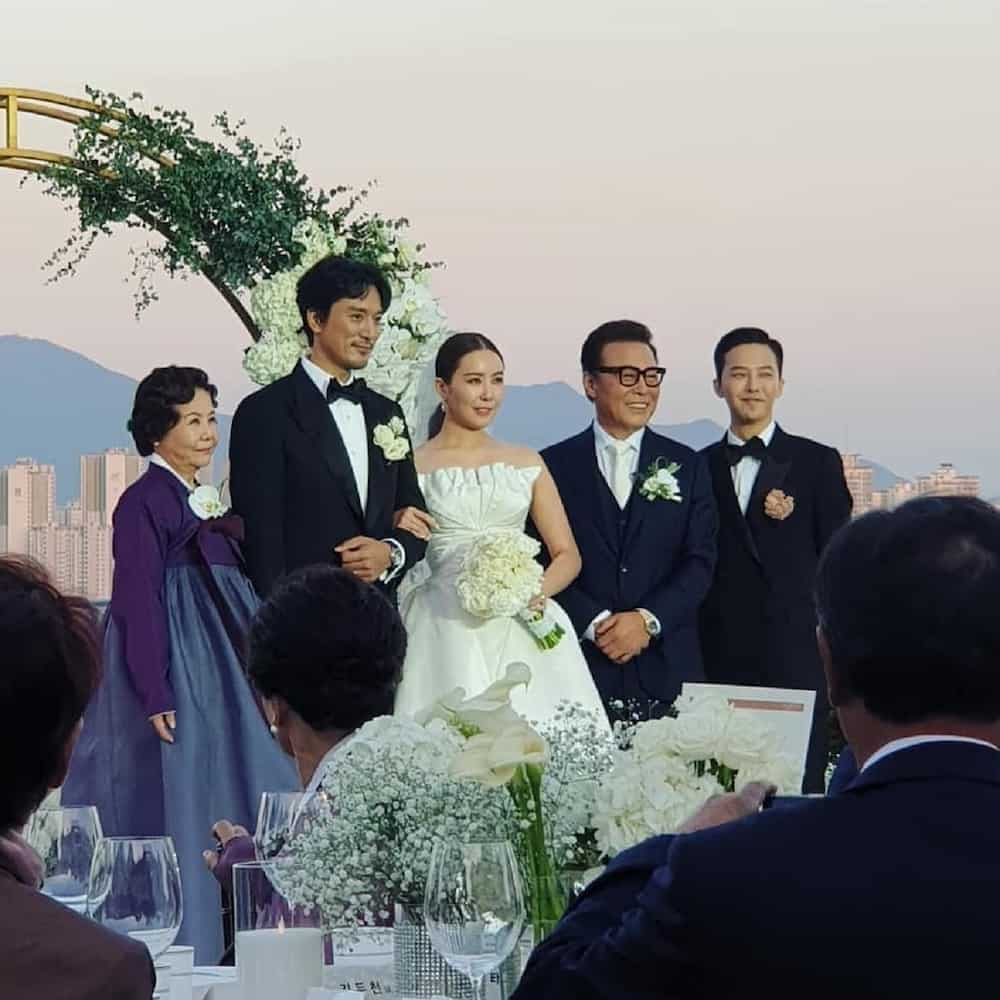 Is G-Dragon married? In October 2019, an article published by Koreanboo portrayed a picture of the singer in a wedding insinuating that perhaps there was having a wedding. However, in the same article, the author explained that the marriage celebration was of his sister, Dami Kwon, who was getting married to her long-time lover, Kim Mon Joon. G-Dragon was seen walking down the aisle with his mother and seeping wine on multiple occasions.
If you are looking forward to knowing Sandara Park husband, you will have to wait longer. At age thirty-five, the celebrity is yet to get married. The rumors about her dating G-Dragon remain unclear even though the pair has refuted them.
READ ALSO: Gong Yoo and his family: Wife, marriage, parents
Source: KAMI.com.gh