Sam Concepcion bio: age, height, family
Back in April 2006, Sam Concepcion won his place in ABS-CBNS's entertainment industry with his golden voice and star qualities at just the age of 13. From there, he showed everyone just how far his talent would take him. With his pretty face and skills in singing, dancing, and acting, Sam has been a familiar personality that fans continue to love and support throughout the years.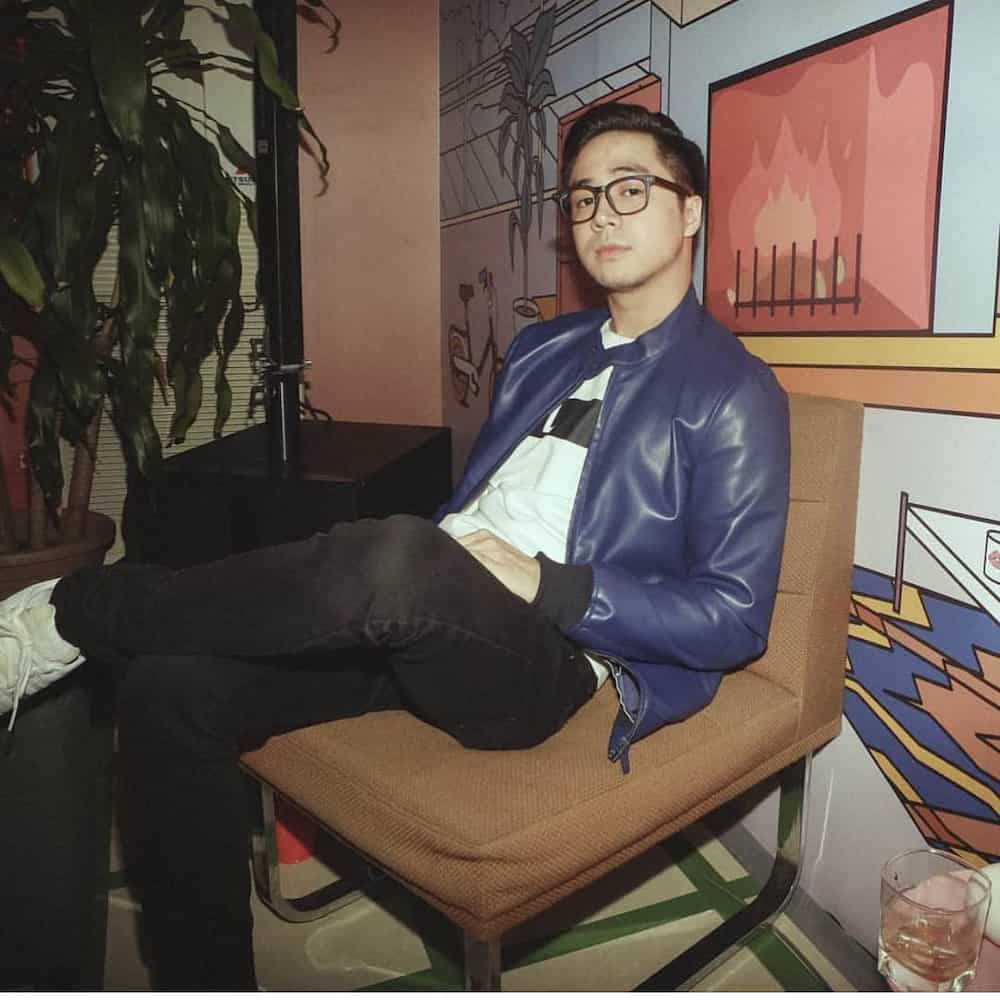 What makes Sam the kind of admirable and lovable guy that he is? Find out just about everything you need to know about the ABS-CBN star below.
Sam Concepcion profile summary
Name: Samuel Lawrence Lopez Concepcion
Age: 26 years old
Birthday: October 17, 1992
Zodiac sign: Libra
Height: 170cm
Birthplace: Manila, Philippines
Profession: Singer, dancer, actor, VJ, host
Father: Raymund Concepcion
Mother: Gene Concepcion
Instagram: @sam_concepcion
Fanbase: Samsters
Fun facts about Sam Concepcion
Here are some quirky facts about Sam based on his QuickMyx (2016) and Pikapika(2019) interviews.
One of his favorite TV shows is the American horror and science fiction series called 'Stranger Things.'
He admitted that Gigi Hadid is one of his celebrity crushes.
He looks up to American artist Lin Manuel Miranda who is also a composer, lyricist, producer, singer, actor, rapper, and playwright.
His ultimate life goal is to live happily and be remembered for spreading happiness and positivity.
When on long drives by himself, he listens to music and thinks about what he is going to eat.
He thinks that one thing his friends would consider a very 'Sam Concepcion trait' is perhaps his energy.
His current (2019) obsession is the color orange and purple.
Sam is a dog lover and misses his first dog, a white chihuahua with a brown spot on his forehead, from his childhood.
On his Instagram, he has posts about his dogs: Mr. Reeves, Chewy, Tootles, and Papito.
If he could visit the past or future, he would choose the past. He says this is because he has memories he wants to see again. As for the future, he could live it out and experience it for himself.
His bad habit that he has a hard time breaking is sleeping late.
One other skill or talent that he dreams of having is the talent to draw since he says he is terrible at that.
If he had to give up one of his five senses, he would give up his sense of taste. He further explains that he needs to hear to sing and see to dance.
His favorite subjects back in high school were math and science.
He thinks the most challenging job is being a judge because you would be responsible for a person's fate while taking into account what is just and right.
He has a video where he reads mean tweets about himself. One user bashes him for seemingly trying to copy Gary Valenciano.
READ ALSO: Sam Concepcion, may matinding pangaral sa fan na tinakpan ang kanyang mukha
Sam Concepcion age and career
Sam started his celebrity career when he became the grand winner in the first season of the 'Little Big Star' singing competition Big Division category. The show premiered in 2005 and was hosted by singer and performer Sarah Geronimo.
It was in this show that Sam competed with numerous talented young singers, one of whom was 'Glee' star Charice Pempengco, now known as Jake Zyrus.
While Charice at the time won third place in the grand finals, Sam was awarded the brightest star, the title for the big winner. From then, despite being just a teen, Sam gradually grew his career in the spotlight.
The singer-actor would not have made it far if he was not passionate about what he was doing. Sam has always loved performing ever since he was a kid. When he was just two years old, he was already singing and dancing. At the age of eight, he joined Trumpets Playshop, a talent workshop, where year after year, he improved his crafts.
He was managed by ABS-CBN's Star Magic after winning the competition and was co-managed by Stages Talents throughout his blossoming career. In the year 2017, the singer transferred management to Viva Artists Agency (VAA) while still being co-managed by Stages.
Sam Concepcion height, roles, and achievements
Aside from singing, the multi-talented Kapamilya personality also found his calling in theater. At just age five, he played the young Jose Rizal in the play 'Sino Ka, Jose Rizal?' In 2002, he played Edmund Pevensie in the local adaptation of 'The Lion, The Witch, and The Wardrobe. Meanwhile, in 2009, he was cast as 'God' in 'N.O.A.H. (No Ordinary Aquatic Habitat)'
He was especially excited to have the opportunity to play the boy who never grows up for Repertory Philippines' 'Peter Pan' in 2011. As he grew older, it was time to transition into playing more 'mature' roles. In 2012, Sam went from playing the boy from Neverland to acting as a teen dad in the musical 'I Do Bidoo Bidoo' with fellow singer Tippy Dos Santos. In this, Sam even experienced his first on-screen kiss.
Naturally, the talented star also stepped into the film and TV industry with his first television role being in ABS-CBN's 'Ang Mga Anghel na Walang Langit'. Later on, he earned his big break while playing 'Boy Bawang' in the hit fantasy series 'Super Inggo' alongside fellow Little Big Star contestant Makisig Morales.
In 2012, he played Migoy Abella, a supporting role in the series 'Angelito: Ang Batang Ama.' Sam went on to have parts in a variety of movies such as 'Way Back Home' and 'Shake, Rattle, and Roll 9', and 'Para Sa Broken Hearted'.'
Sam is also a big influence and role model. During the Children's Month 2008 celebration, he was appointed as the New Ambassador for Children. He was also the World Vision Ambassador (2008) as well as the Youth Spokesperson and Role Model of the Department of Education (2007).
Aside from being chosen to sing in front of former President Gloria Macapagal Arroyo during the 'Business Advisory Council Gala', he was also chosen by the Department of Tourism to represent the Philippines at the Korea World Travel Fair in 2006. In 2009, he received the prestigious United Nations Youth Association of the Philippines 'Outstanding Youth Leader' award.
Now, standing at 170 cm or 5'7" tall, Sam is no longer the small boy chasing big dreams. Instead, he is already a well-known personality and an accomplished singer, dancer, actor, and host.
Music career: Sam Concepcion songs and hits
September 2007 marked the release of Sam's first studio album. It contains 11 tracks and is self-titled under Universal Records. The album was certified gold by the Philippine Association of the Record Industry. Here are the following songs in the album:
Even if
Happy
I'll Find Your Heart
Stay the Same
Hanggang Tingin
Wishing You'll Be Mine
Kay Dali
Paano Na
Walang Hanggan
Da Doo Ron Ron
Come Everybody
Being a musical theater kid, Sam also worked on a DVD album while in his teens in 2009. The album, titled 'Pop Class', was a movie-musical with a concept similar to the likes of 'Glee' and 'High School Musical.'
His 'Forever Young EP', which he released in 2011, include the following songs:
Forever Young
Missed You
Hala Heya Hey
Dream On
Be My Girlfriend
Someone
His following works, also under Universal Records, are the albums 'Infinite' (2013) and 'Bago' (2016). Just like his first album, Sam's 'Infinite' was awarded gold status and housed these song titles:
No Limitations
I'm the One
She Drives Me Crazy
Mahal na Mahal
Di Ka Nag-Iisa
Rescue You
There's No Me (Without You)
Love Love Love
Panalangin
Kontrabida
His album 'Bago', on the other hand, contained these tracks:
1SANG Daan
Kalsada
Di Mo Ba Alam
Bago
Trying
Easy to Love
Easy to Love (remix)
Teka Break
His songs 'Dati' (with Tippy Dos Santos) and 'Mahal na Mahal' achieved platinum and double-platinum status. Sam's other songs that do not appear in his albums include:
Dati
Ikot Ikot
Bibingka
Maybe the Night
Bukas Makalawa (from the movie 'Para sa Broken Hearted)
Apart from this, Sam was also tapped to work with Dreamworks and United International Pictures (UIP) to sing the animated comedy 'Kung Fu Panda' theme song for the Philippine movie released in 2008. He also sang the song 'Bukas Makalawa', the theme song for the film 'Para sa Mga Broken Hearted' in which he starred in.
Sam Concepcion parents and family
Sam's parents are no strangers to life in the entertainment industry. Both his father and mother, Raymund and Gene Concepcion, were actors in the Manila Metropolitan Theater in their younger years.
He is also the third of four Concepcion children. He has two older brothers, Red and Kevin Concepcion and a younger sister named Gabby. His brother, Red, who is also in the theater-acting industry, made headlines when he bagged the role of Engineer in the 'Miss Saigon' United Kingdom tour.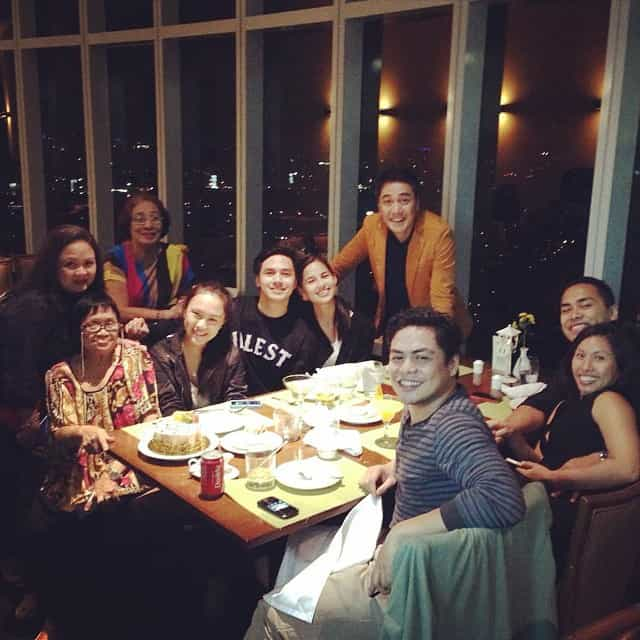 Prior to this, Red played one of the lead roles in 'Priscila, Queen of the Desert' in Singapore. As for Kevin and Gabby, both of them also have their fair share in performing as both are also part of Trumpets Playshop.
READ ALSO: Nadine Lustre's dad posts cryptic messages anew; mentions about 'flop' & 'high gross'
Love life: Sam Concepcion dating life
With his good looks, charisma, and angelic voice, Sam can easily charm his way into a lady's heart. When it comes to his love life, Sam's earliest crush or perhaps first love was a fellow performer and singer named Cheska Ortega. Although the pair had not officially been in a relationship, they were on-screen love interests in the TV series 'I Love Betty la Fea' and were really close friends altogether.
Sam explains that because he was so young (15 years old), the feelings he had for Cheska did not blossom into anything that made their relationship go beyond friendship.
In 2013, Sam started dating actress Jasmine Curtis-Smith, the younger sister of prominent ABS-CBN personality, Anne Curtis. After dating for almost three years, the pair broke it off in January 2015 because Sam allegedly did not have a great relationship with Jasmine's older sister, Anne.
Sam did everything to win back the love of his former significant other but all his texts, calls, and efforts of seeing her got him nowhere.
After Jasmine, Sam found himself falling for Kiana Valenciano, the daughter of musician and 'Mr. Pure Energy', Gary Valenciano. In a previous report by KAMI, it was Kiana who confirmed and publicized their partnership in 2017 but it was revealed that they had been an item since 2015. Their longterm relationship leaned towards being kept private or low-key instead of their actions always being out in the open.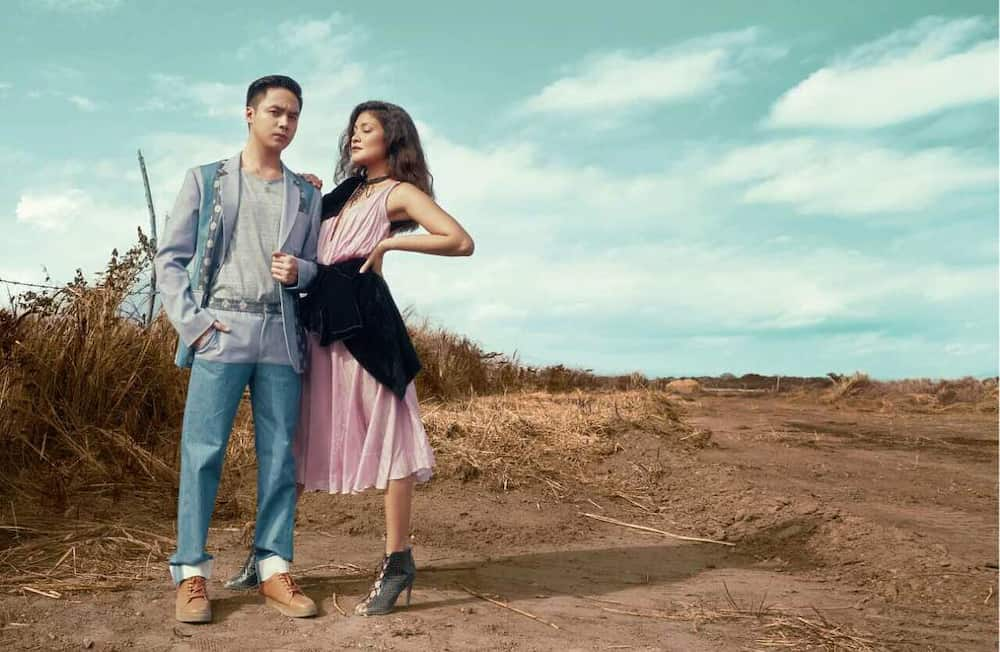 Unfortunately, sometime in late 2018, Sam confirmed that he and Kiana had split. The performer assured everyone that no third party was involved but instead it was because of numerous factors. Later, Sam revealed that one factor that led to their break up was his inability to meet some expectations.
Wondering who Sam is dating now? Well, technically it is his career. In November 2018, the Kapamilya star released a statement saying that having a love life was not a top priority for him at the moment. After his breakup with Kiana, the star has been concentrating on his career and keeping himself busy with projects.
What's new: Sam Concepcion 2019
Still as skillful and brilliant as ever, Sam returns on the big screen with a lead role alongside actress Nadine Lustre in the dance-musical 'Indak'. The movie, which premiered in cinemas August 2019, strived to achieve the glamour of dance-centric films such as 'Step Up'.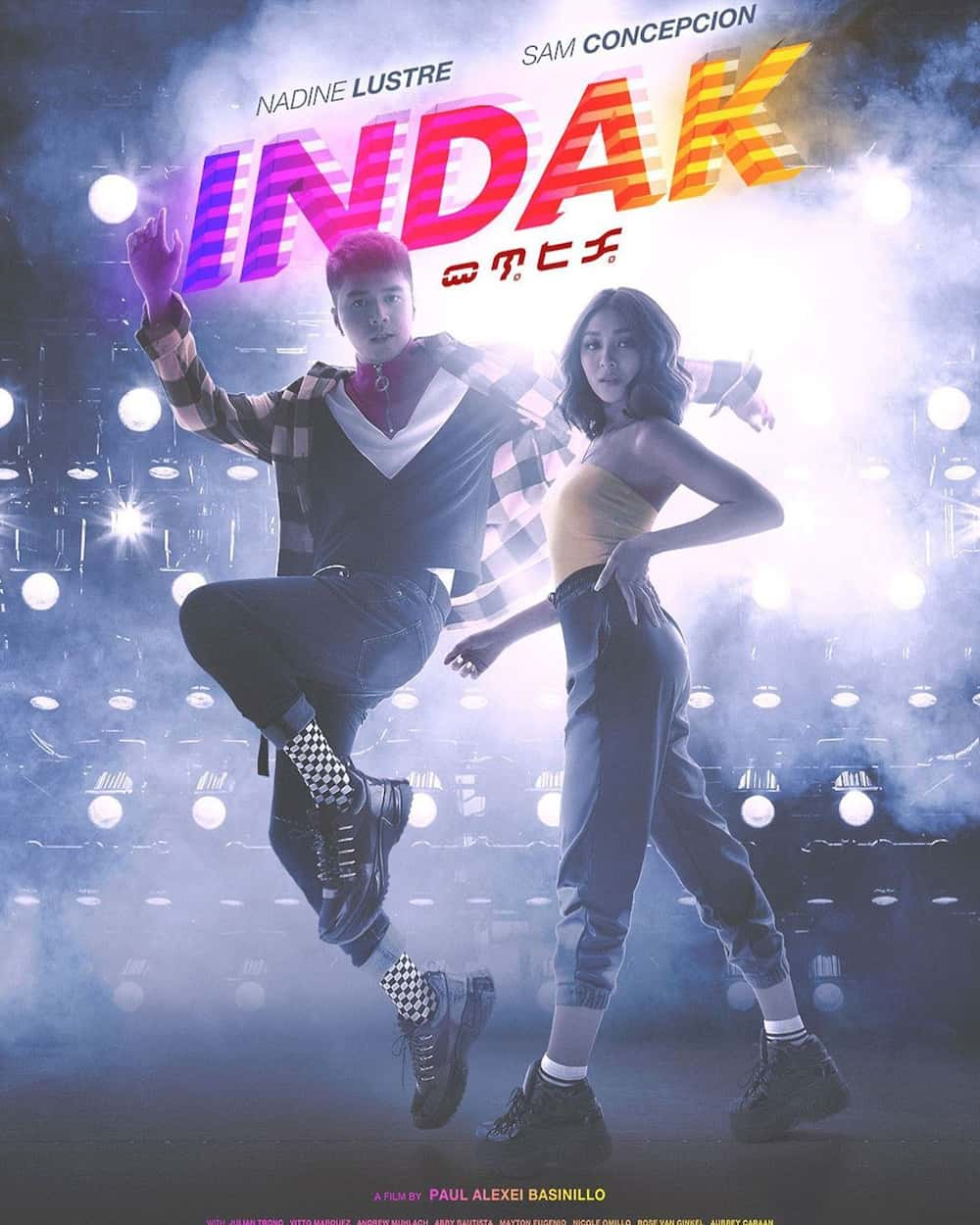 In April 5, Sam Concepcion also took on the stage with two other amazing Filipino performers: Billy Crawford and James Reid. Their trio formed 'The Cr3w' and the three of them spent the night hyping everyone at their Araneta Coliseum concert. With epic performances and killer moves, they gave everyone a good time.
When it comes to music production, it looks like something is brewing for the singer. On October 8, Tarsier Records tweeted a photo of Sam that might be hinting something is in the making. Perhaps a single? Album? Who knows! It's another thing to look forward to.
Theater-wise, the actor is playing Joseph in Trumpets' upcoming production 'Joseph the Dreamer'. The play is set to open early 2020 while the role of his mother will be played by actress Bituin Escalante.
Fans can also catch Sam acting on the new primetime television show 'The Killer Bride' that started airing this August. He plays the character Luis, the son of Juan Felipe (James Blanco) in the drama-horror series.
Coming from a family of performers and training in workshops at such a young age, Sam Concepcion is the perfect combination of talent and hard work. As he continues to pursue more projects in his line of craft, there's surely more to look forward to from this talented, energetic, and positive Kapamilya personality.
READ ALSO: Nadine Lustre speaks up on James Reid's new love team 'JaCy'
Source: KAMI.com.gh