Lee Jong Suk bio: TV shows, awards, age, who is he currently dating?
Another man to watch out for in the K-drama industry is the South Korean model and actor, Lee Jong Suk. He was a runway model even before he became an actor. Before his acting stints, he initially trained for an idol group under SM Entertainment. After 3 months of training for the idol group, he quit because the initial plan to debut him as an actor was not fulfilled. He then signed in a new company and started his career in acting.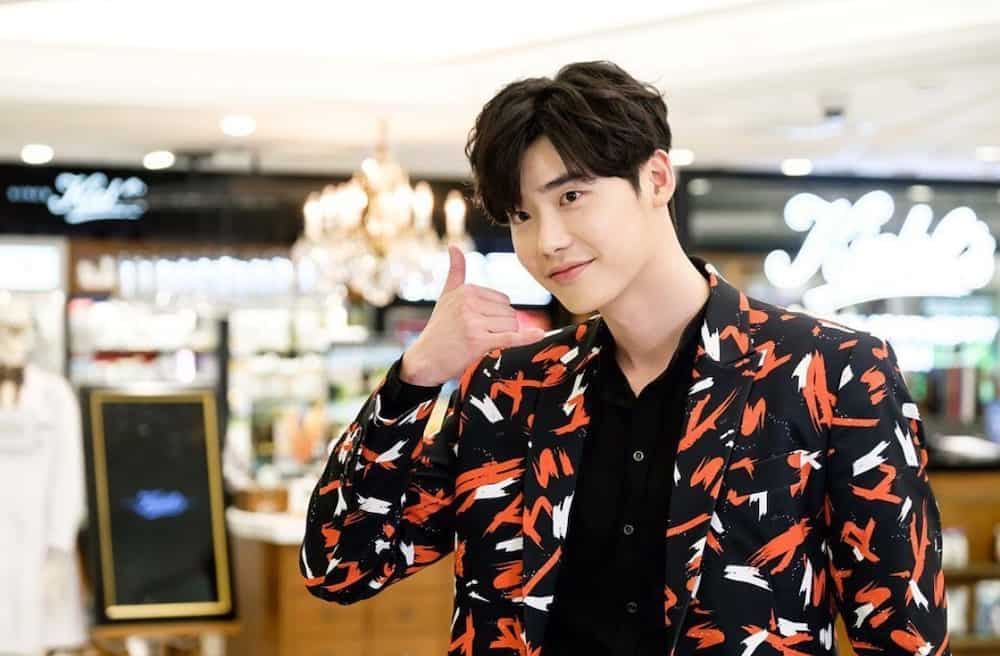 Though he started with minor roles, this did not stop him from attaining his dream of becoming a great and well-known actor. Jong Suk is not only undeniably good-looking, but he is also undeniably talented. Known for his exceptional acting skills, he was chosen to play the lead actor role in some drama hits such as I Hear Your Voice, Doctor Stranger, While You Were Sleeping and many more others.
Lee Jong Suk profile summary
There are many Lee Jong Suk facts that the celeb's fans would want to know. Here is everything about Lee Jong Suk.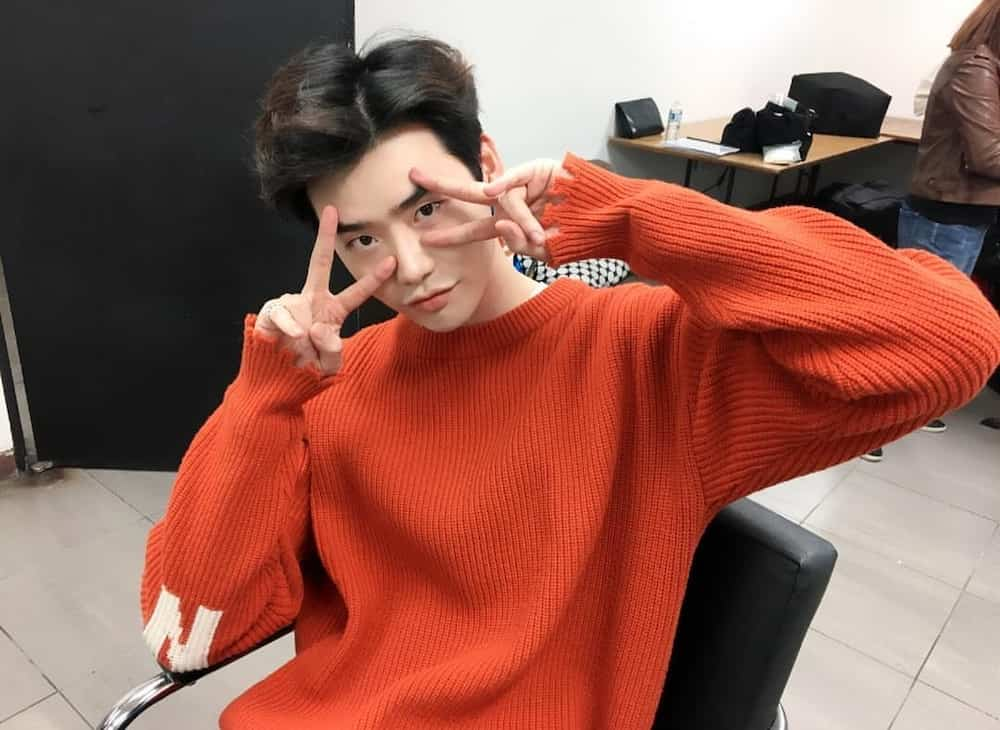 Full name: Lee Jong-Suk (이종석)
Nickname: Giving Angel
Profession: Actor, model
Nationality: Korean
Age: 30 years old
Lee Jong Suk birthday: September 14, 1989
Birthplace: Yongin, Gyeonggi-do Province, South Korea
Blood type: A
Lee Jong Suk height: 186 cm (6ft 1in)
Weight: 65 kgs
Hobbies: Playing Basketball and Piano
Lee Jong Suk biography
He was born in Yongin but later on, lived in Seoul when he entered high school. He has 2 siblings, a younger brother who is 2 years younger than him and a younger sister who is 4 years younger than him.
Kim Jong Suk, his father, had an accident and never fully recovered from his injuries- this happened when Lee was only 3 years old. This incident caused great trauma to the young boy. He became an introvert and did not want to talk to anyone until he graduated from high school.
Besides his family background, another surprising fact about Lee Jong Suk is that he knows Taekwondo and this because of his father. His father pushed him to take Taekwondo lessons. He also loves playing the piano and would choose to play it than Taekwondo.
He also prefers hanging out at a coffee shop instead of going to clubs and loves chatting with his friends.
Though he has a big-name already, he claims to be intimidated when he is in the spotlight. He still gets nervous every time he is set to face a huge crowd. His humility makes him even more lovable.
There are many more surprising Lee Jong Suk facts that you will love to know such as:
Lee Jong Suk has pale skin and there were several times he tried to tan it.
He starred in 2NE1'S 2009 music video "I Don't Care" playing Dara's boyfriend.
One of his inspirations to become an actor was Rain. He was inspired to act by watching Rain perform in Full House.
He likes holding hands with the people he is comfortable with.
READ ALSO: Korean actor Jung Hae-in, nagbigay ng saya at kilig sa kanyang Pinoy fans
Lee Jong-Suk TV shows
The actor started as a runway model when he was 15 years old. He was even awarded as the youngest male model of the Seoul Collection program. Since then, he has walked in several runway programs but since he wanted to be an actor, he then made his acting debut in 2010 in the Korean TV series Prosecutor Princess.
His popularity doubled when he played a role in the TV series, School 2013 (which was aired in 2012) and because of his exceptional acting talent, he then won his first acting award.
Here are the lists of Lee Jong-Suk TV shows:
Prosecutor Princess (2010) as Lee Wu Hyeon (support role).
Secret Garden (2010) as Han Tae Seon (support role).
High Kick! The Revenge of the Short Legged (2011) as Ahn Jong Suk (main role).
School 2013 (2012) as Go Nam Soon (main role).
I Hear Your Voice (2013) as Park Soo Ha (main role).
Potato Star 2013QR3 (2013) as himself in Ep. 15 (guest role).
Doctor Stranger (2014) as Park Hoon (main role).
Pinocchio (2014) as Choi Dal Po / Ki Ha Myung (main role).
Go Ho's Starry Night (2016) as Song Dae Gi in Ep. 5 (guest role).
W (2016) as Kang Chul (main role).
Weightlifting Fairy Kim Bok Joo (2016) as Jong Suk, a Chicken Restaurant customer (guest role).
7 First Kisses (2016) as Himself in Ep.6-7 (main role).
While You Were Sleeping (2017) as Jung Jae Chan (main role).
The Hymn of Death (2018) as Kim Woo Jin (main role).
Romance is a Bonus Book (2019, latest) as Cha Eun Ho (main role).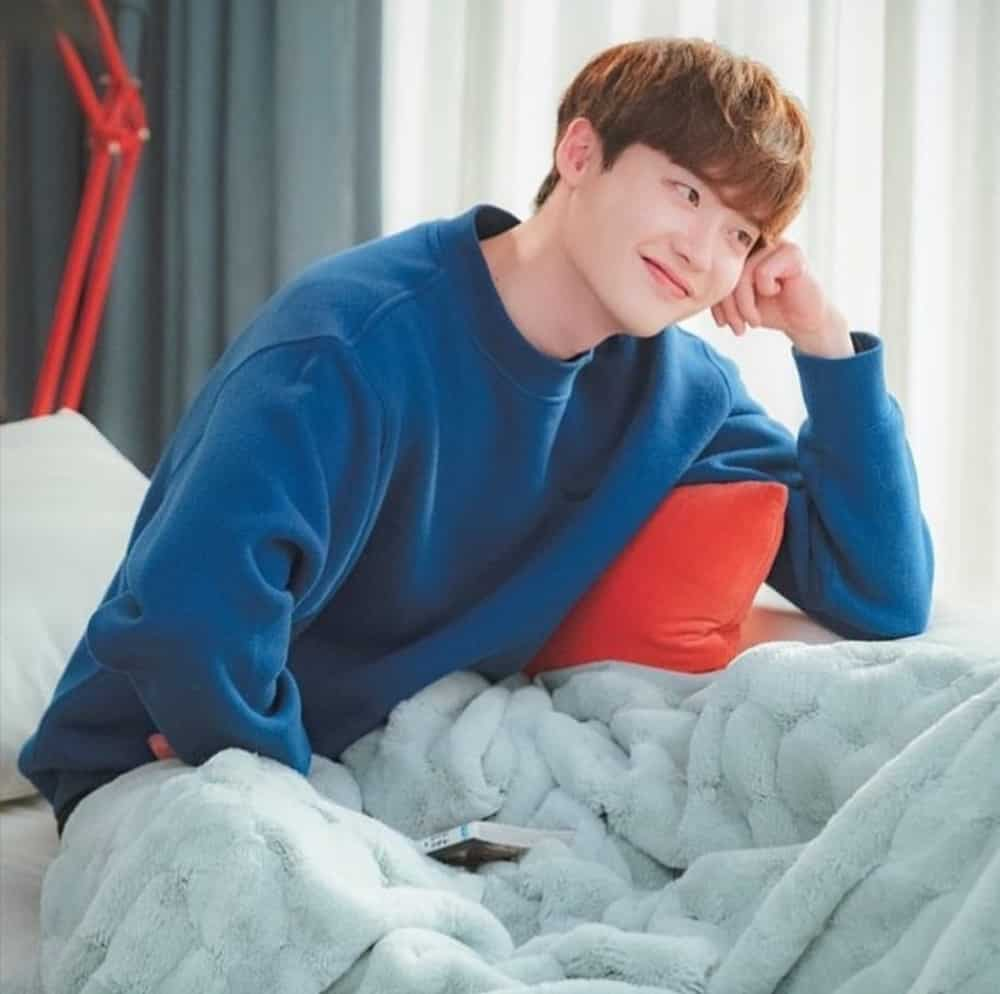 With these TV shows, it is no wonder how he became an in-demand actor in the industry. He has even won several awards because of his brilliant acting in this TV shows.
Some of Lee Jong Suk awards that he has received are the Korea Drama Award for his superb acting in I Can Hear Your Voice in the year 2013. Playing the main role in the TV series Pinocchio earned him several awards such as the Grimae Award for Best Actor.
His exceptional acting skills shown in the many TV shows and series he has starred in have won him multiple awards.
Lee Jong Suk movies
His talent in acting is not only shown in TV shows but also in movies.
Here is the list of the movies he has starred in:
Sympathy (2005) as Lee Han Sol (main role).
Be With Me (2010) as Hyun Wook (support role).
As One (2012) as Choi Kyung Sup (support role).
Soar into the Sun (2012) as Ji Seok Hyeon (support role).
The Face Reader (2013) as Nae Jin Hyeong (main role).
No Breathing (2013) as Jung Woo Sang (main role).
Hot Young Bloods (2014) as Joong Gil (main role).
Lock&Lock Astrology (2014) main role.
V.I.P (2017) as Kim Gwang II (main role).
These Lee Jong Suk movies have made him more popular. The shows, series, and movies in which he played a role are not only famous in South Korea, but have also earned international fans as well.
Knowing the fact that this man is very talented, fans will not be surprised if he tries to showcase all his talents in different platforms other than the acting industry.
Lee Jong Suk dating life
Jong Suk is known to play many leading man roles and has been paired with beautiful leading ladies but the question is, who is Lee Jong Suk dating in real life?
Many speculations occur in Lee Jong Suk dating life because of his unquestionable chemistry with the girls he has been paired with like Park Shin Hye. The rumor started when the 2 starred in the drama Pinocchio. Many people believed that the two were dating because their on-screen chemistry was evident.
Many thought that Park Shin Hye was Lee Jong Suk girlfriend but the actor and Park Shin Hye denied the claims. They claim to be just friends and co-stars and nothing more. The two were already friends even before they starred in Pinocchio so maybe, that is the reason why they are close.
Well, if they ever decided to date each other, they will surely make a cute couple.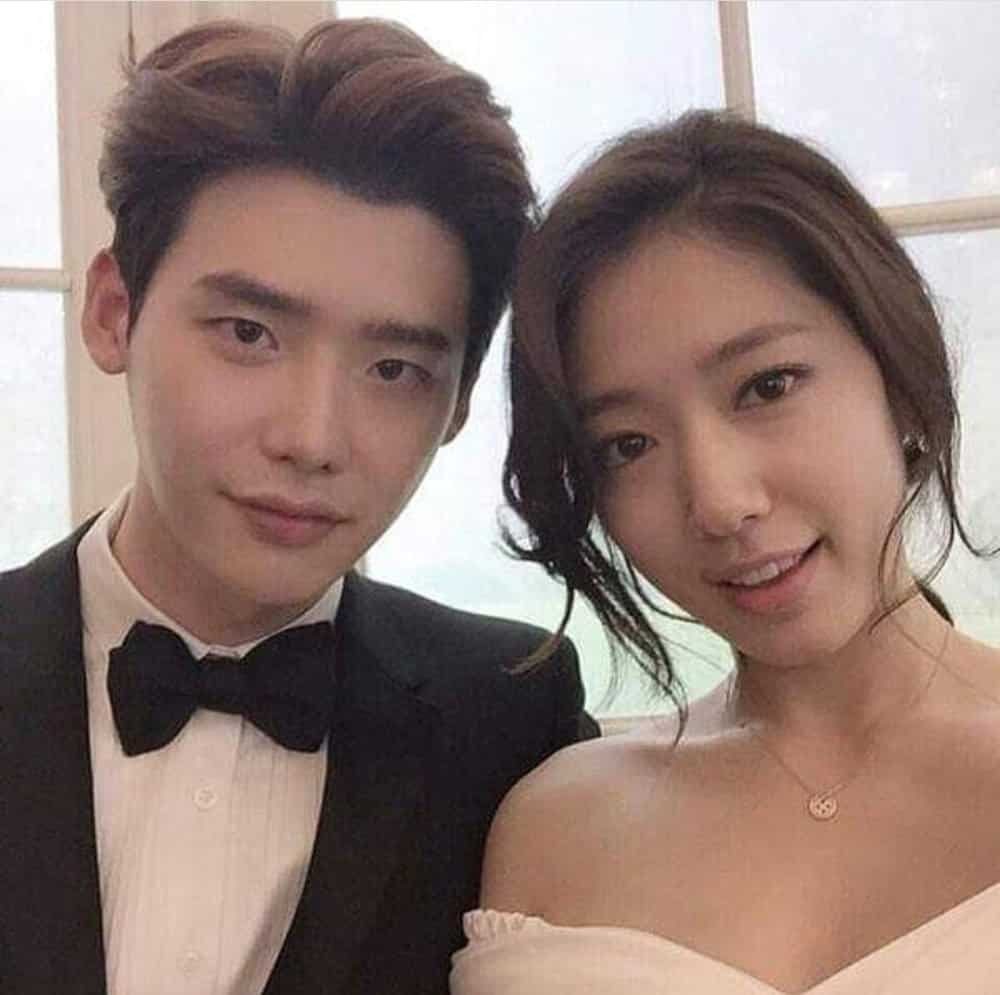 On the other hand, the actor was also said to be dating his partner in the drama series, W - Two Worlds, Han Hyo Joo. Fans believe that their chemistry is not just on-screen. Han Hyo Joo could be Lee Jong Suk girlfriend in real life. The two have not spoken yet about the issue.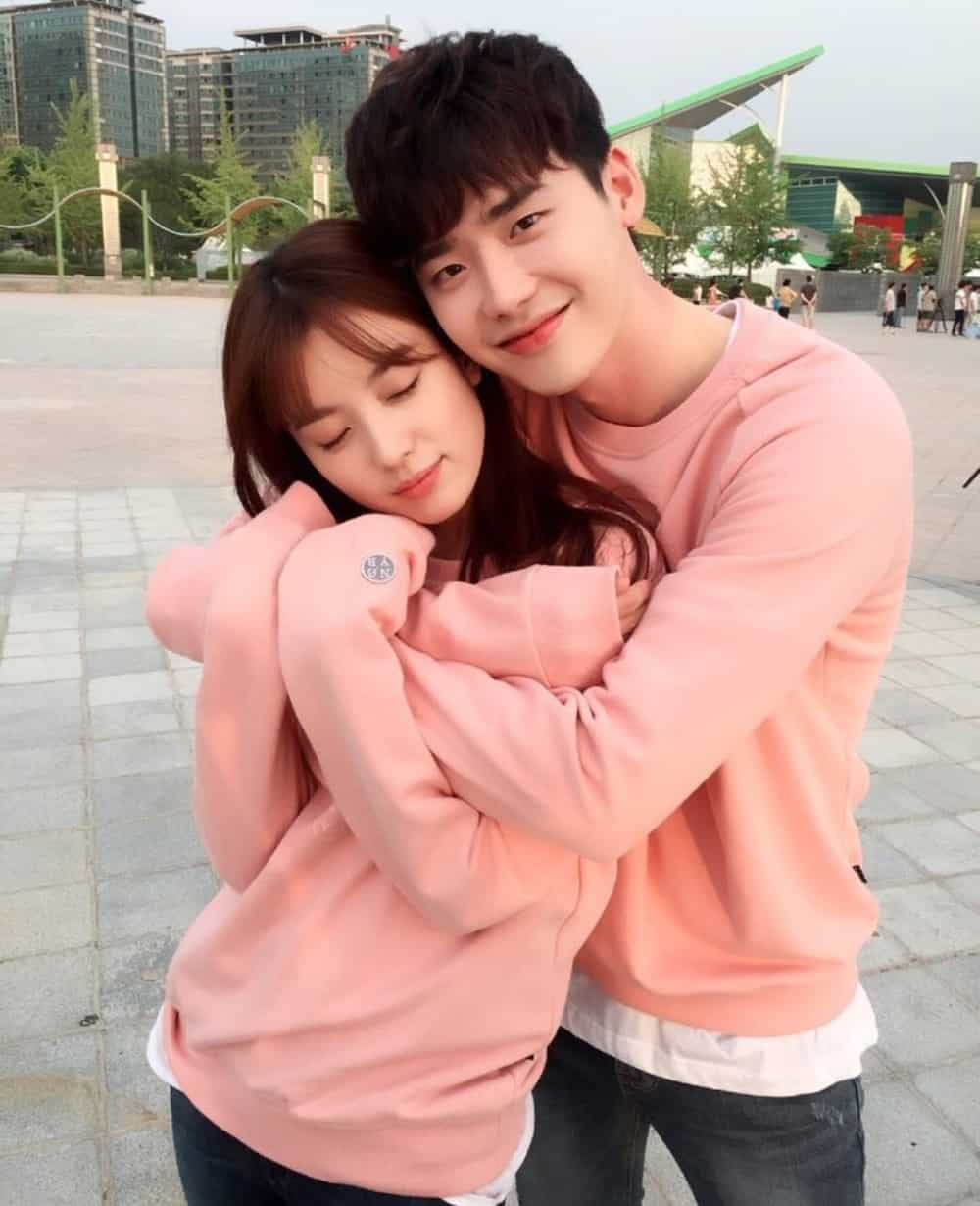 The actor is very vocal when it comes to his ideal type of girl. He once said that if he had to pick among celebrities, he would pick Lee Na Young and this is all because of her distinctive talking style which he finds very charming.
Fans around the world are waiting to know who is the lucky girl that this heartthrob will date in the future. Do you have your bet? Maybe we will get to after Lee Jong Suk military discharge.
Lee Jong Suk military service
The actor officially enlisted in the military in March 2019. Because of this, he will temporarily be out of sight in the acting industry.
Able-bodied Korean men are required to serve in the military for two years. The actor was judged not fit for active duty because of a knee injury he sustained in a car accident when he attended middle school, so he will be serving as a public service worker. His expected military discharge will be in 2021.
Fans will surely miss seeing his face on TV. While Lee Jong Suk is away, you can re-watch all his series and movies.
READ ALSO: Tracking down the most handsome Korean drama actors in the most successful K-drama series! Hot Picks- Top 20!
Source: KAMI.com.gh