Rob Dyrdek bio: wife, age, net worth, kids, reality shows
Rob Dyrdek is an American professional skateboarder, business person, television personality, and actor. He is a Guinness World Records holder. Rob is also popularly known for his exceptional skills in mastering the intersection between media and business. Overall, the renowned athlete has had an exciting and inspiring journey, both in the athletics and business worlds, worth knowing.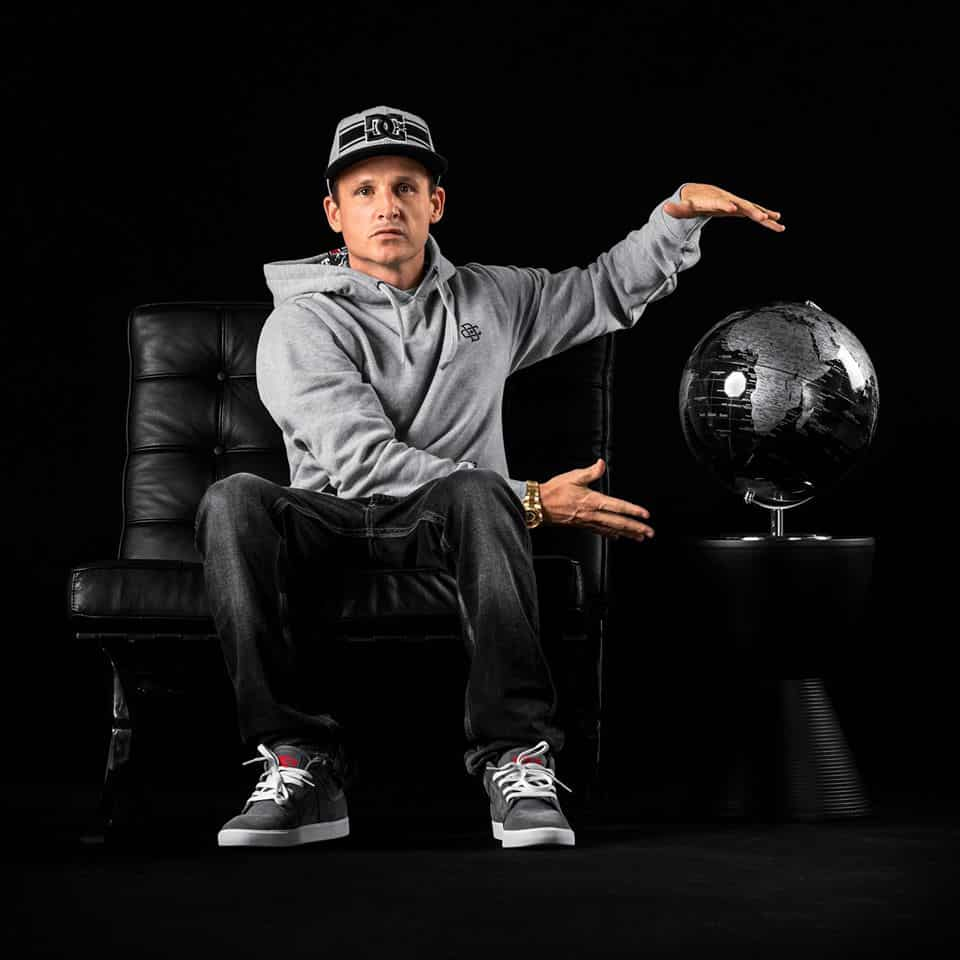 Arguably, Rob is among the few people who are selected by destiny. He relentlessly pursued his childhood dreams, and become true, making him famous at a tender age. Unlike most celebrities, he has commendably used his influence to inspire and support talents through his brands. Well, where did all begin?
Rob Dyrdek profile summary
Birth name: Robert Stanley Dyrdek
Date of birth: 28th June 1974
Age: 45 years old
Place of birth: Kettering, Ohio
Zodiac sign: Cancer
Parents: Gene Dyrdek (Father) and Patty Dyrdek (Mother)
Sibling: Denise
Spouse: Bryiana Noelle
Kids: Two
Occupation: Athlete, reality TV star, business person
Education: Kettering Fairmont High School
Rob Dyrdek biography
Robert Stanley Dyrdek was born on 28th June 1974 in Kettering, Montgomery County, Ohio. He is the only known son to Gene and Patty Dyrdek.
His love for skateboarding set in at 11 years. This was after he received a skateboard from, the then famous pro skateboarder, Neil Blender. However, he officially came into the limelight when he turned 16 years old.
The pro skater attended Kettering Fairmont High School. Unlike his peers, he dropped out of school to focus on skating. Often, he interacted with business-minded people during his late teenage years. Perhaps, this helps to explain the reason behind him establishing his first brand at 18 years old.
Age
Judging by Rob's physical appearance, one might be fooled to thinking that he is in his early 30s. Well, at the moment, Rob Dyrdek age is 45. Normally, Rob Dyrdek birthday happens on the 28th of June. While turning 45 years old, he posted a picture of his family, accompanied by a cheering caption. A section of the post read,
Thank you, everyone, for the birthday wishes. Here's to another year of elevation and growth... forever defending health, wealth and happiness.
Family
She is also into the showbiz scene. Despite his overwhelming influence in the sport and showbiz scene, he prefers to keep his personal life under the wraps. Even so, it is in the public domain that he has a sister whose name is Denise Dyrdek. Like his brother, Denise is also into the showbiz scene.
What most people do not know is that Rob is a family man. He is a husband and a father of two. He married Bryiana Noelle Flores in 2015. The two lovebirds have since been blessed with a son and daughter. Here is one of Rob Dyrdek photos with his family.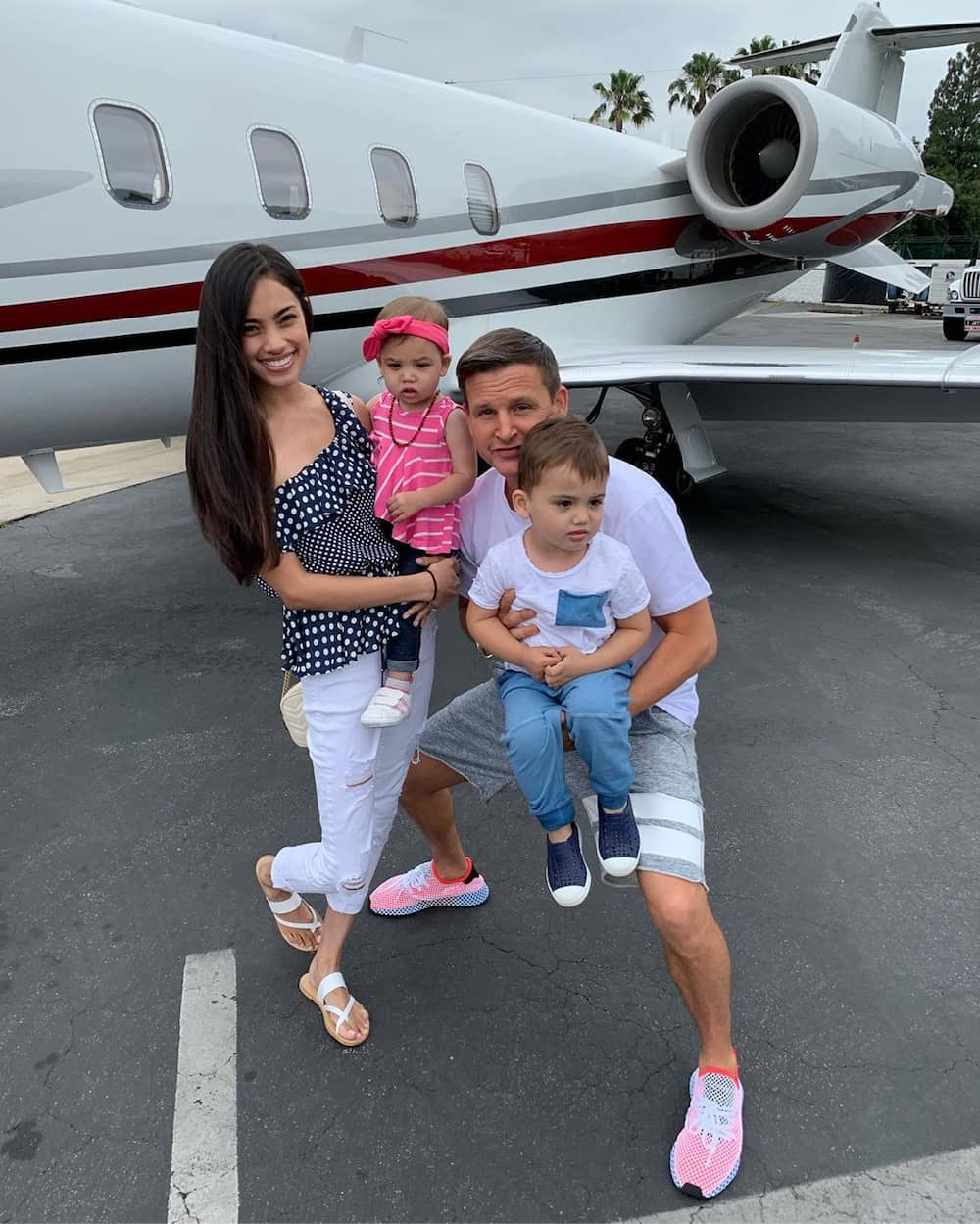 READ ALSO: Tim Tebow bio: wife, stats, age, net worth
The names of Rob Dyrdek kids are Kodah Dash and Nala. The flamboyant businessman is also rumoured to have been in a romantic relationship with Erika Schaefer, a TV star.
It is also essential to note that Rob Dyrdek family comprises of talented entertainers. Well, he is a cousin to Scott and Christopher Pfaff. The three made a magical appearance in Rob's reality television show titled Rob & Big.
Body measurements
According to the latest published stats, Rob Dyrdek height is 5' 7" (1.7 m). He is also believed to weigh 61 kg.
Career progression
Rob is one man who has had a thriving career both in athletics and the showbiz scenes. His passion for skating, however, is the primary reason behind his rapid rise into fame. Despite the athlete dropping out of high school, he went on to become a useful and successful person in society through his talent. His career can be divided into three:
Life as an athlete
Athletics is his first love. At 11 years old, he had already learnt how to skate. When he turned 16 years, he had become an expert in the sport. He was inspired and sponsored by Neil Blender. Blender was the man who gave him his first skateboard. According to PeoplePill, Rob and Blender are the founders of the Alien Workshop.
He is also on record to have built the largest street skating enterprise during his time, Street League Skateboarding (SLS). The enterprise was, at one time, recognized for promoting the acceptance of skating worldwide. The enterprise is based in Los Angeles.
During his skateboarding career, he worked alongside various sponsors. Some of them include Droors Clothing (popularly known as DC shoes), Silver Trucks, Alien Work Shop, Monster Energy, EA Skate, among many others.
Film and reality TV
Apart from being a pro skater, the athlete appeared in many reality television shows, with some featuring his life as a skater. Most of his shows were aired on MTV. Some were speculating that he owned the network, which is not true. Some of his popular TV shows are:
Rob & Big (2006 to 2008)
Rob Dyrdek Fantasy Factory (2009 to 2014)
Ridiculousness (2011)
Punk'd (2012)
Waiting for Lightning (2012)
Amazingness (2017)
Most of Rob Dyrdek reality shows are produced by his production company, Superjacket Productions. The company has also helped to create other notable shows such as Crashletes, Dude Perfect Show, Snack-Off, and Jagger Eaton's Mega Life, among many others.
Unlike TV shows, the athlete has been featured in three movies. They include:
Righteous Kill (2008)
Street Dreams (2009)
Jackass 3.5 (2011)
Entrepreneurship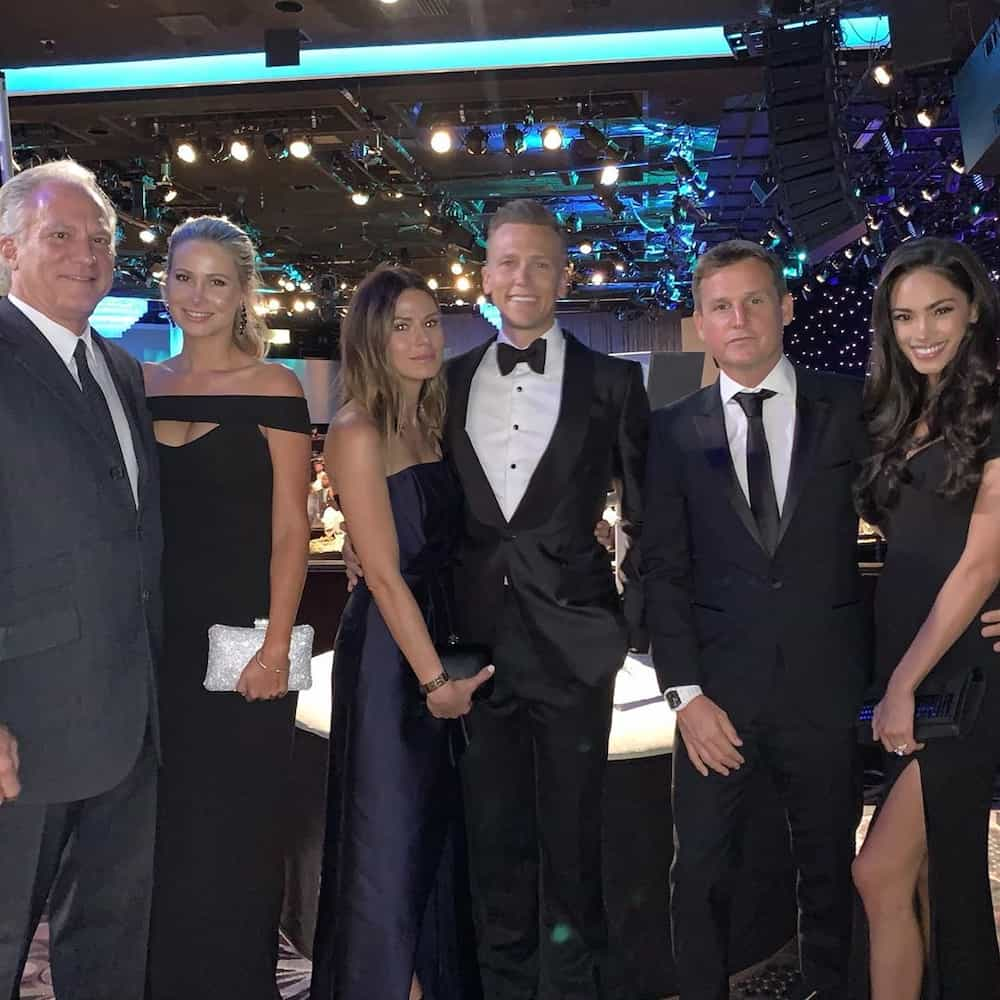 The athlete boasts of impeccable entrepreneurship skills. He owns several businesses in different parts of the United States. Some of his businesses ventures include:
Orion Trucks
Rob Dyrdek's Wild Grinders
Street League Skateboarding (SLS)
Rogue Status
Dyrdek Machine
DNA Distribution
UFC (Investor)
Beach Whiskey
Beatbox Beverages
Stance
Black Feather Whiskey (co-founder)
Ultracast (co-founder and board member)
Superjacket Productions
READ ALSO: James Dolan bio: wife, net worth, kids, career
These are some of his known business ventures. While he wholly owns others, he is a co-founder and board member in some. Arguably, he is excellent in business as he is in athletics.
Does Rob Dyrdek still own DC? Unfortunately, he does not. The business collapsed in 2015 after the parent company, Quiksilver, filed for bankruptcy.
Rob Dyrdek net worth
Dyrdek is among the wealthiest athletes in the world. At the moment, Celebrity Net Worth estimates his net worth to be $50 million. Most of his wealth comes from his business ventures as well as his other occupations such as skating and reality television shows. For instance, he received $60,000 for every episode of Rob Dyrdek's Fantasy Factory.
The athlete is also into the real estate business. He is on record to have owned homes in Beverly Hills, Mount Olympus, Hollywood Knolls, and Lauren Hills. In 2019, the skateboarder bought a house worth $6 million. The 6,755 square feet home is located in Mulholland Estates; Los Angeles, Calif. Overall, Rob Dyrdek house is one of its kind.
Indeed, Rob Dyrdek is an incredible person whose track record speaks for itself. He boasts of a successful skateboarding career that lasted for years. The pro skater also owns several business ventures in different parts of the US. Overall, he is the kind of person every young man would love to be.
READ ALSO: Tom Brady bio: Wife, net worth, age, news, championships
Source: KAMI.com.gh