Coachella outfit for women: top 30 designs (2020)
Coachella is a music festival that seems to have it all. It has some epic laser and confetti action. With the impressive performances of musicians from different places, grand productions, foods, drinks, and good vibes, the festival undoubtedly draws the attention of a lot of people. Different fashion statements and styles of attendees make this worthwhile. Do you need some ideas for Coachella outfit for women?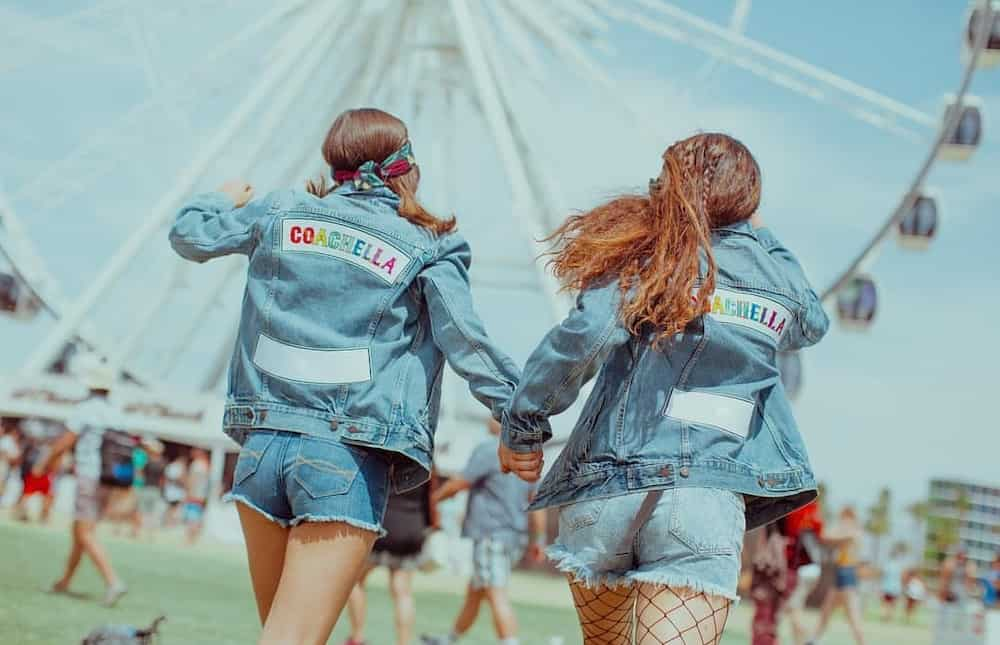 The Coachella Valley Music and Arts Festival or commonly called as Coachella is an annual music and arts festival held at the Empire Polo Club in Indio, California, in the Coachella Valley in the Colorado Desert. It is held across two weekends every April, although the dates aren't always the same.
Coachella outfit for women
With the usual glitter, skin, braids, and cowboy boots as a customary annual appearance – every year's festival costumes and dresses seem to change a little. This is because of the artistry and effort that people put into their clothes.
If you are looking for fashion inspirations on what to wear on your next Coachella-themed party or planning to attend a real music festival, we gathered photos for your next festival look.
White tops
It doesn't have to be all flower crowns and boho dresses. A cute tube top and skirts or pants make for even cooler festival style. One can never go wrong with white plain and sexy tops just like the photos below.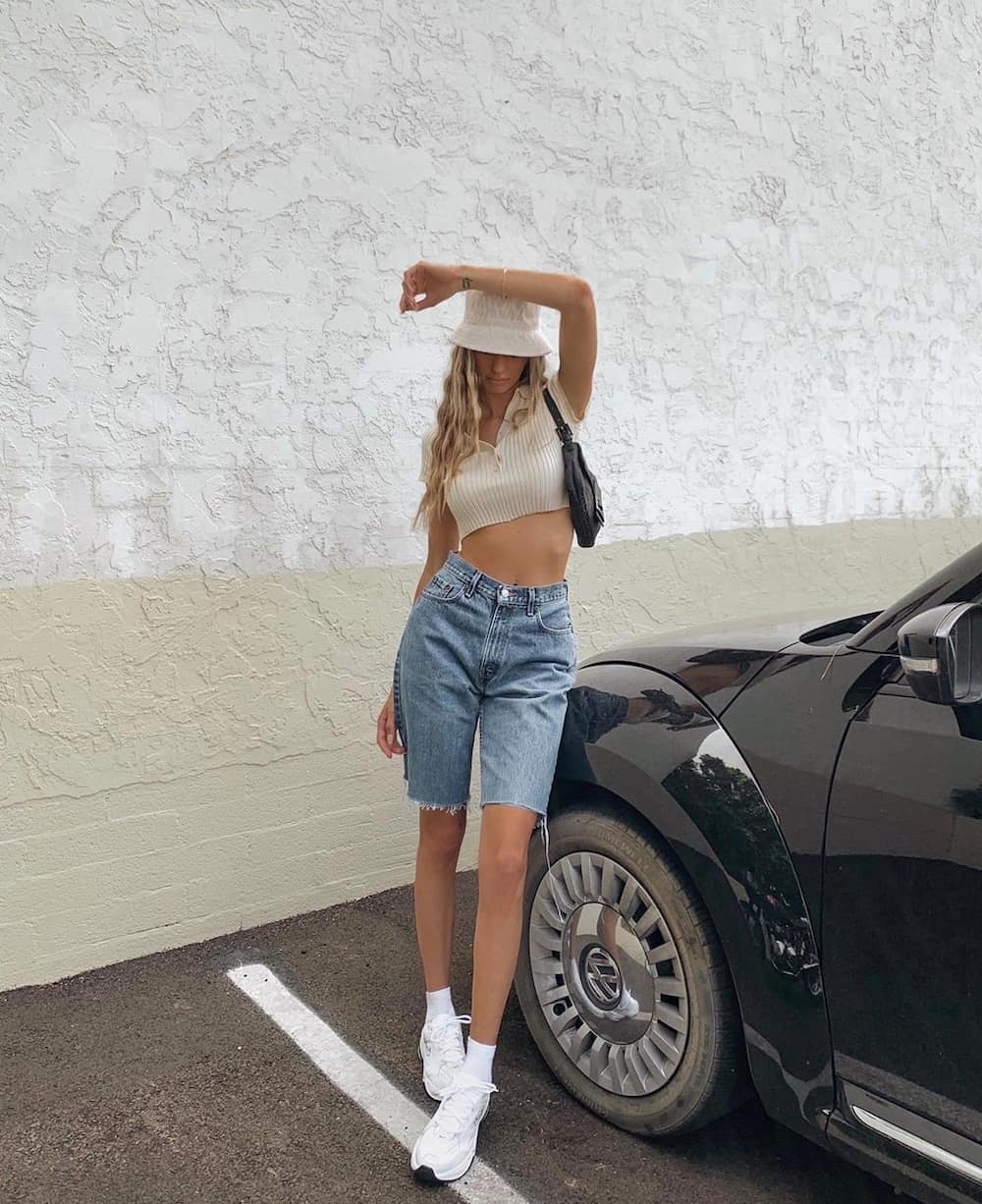 You can opt for a more comfortable attire - a plain shirt partnered with a knee-high short plus white shoes; you can now party comfortably.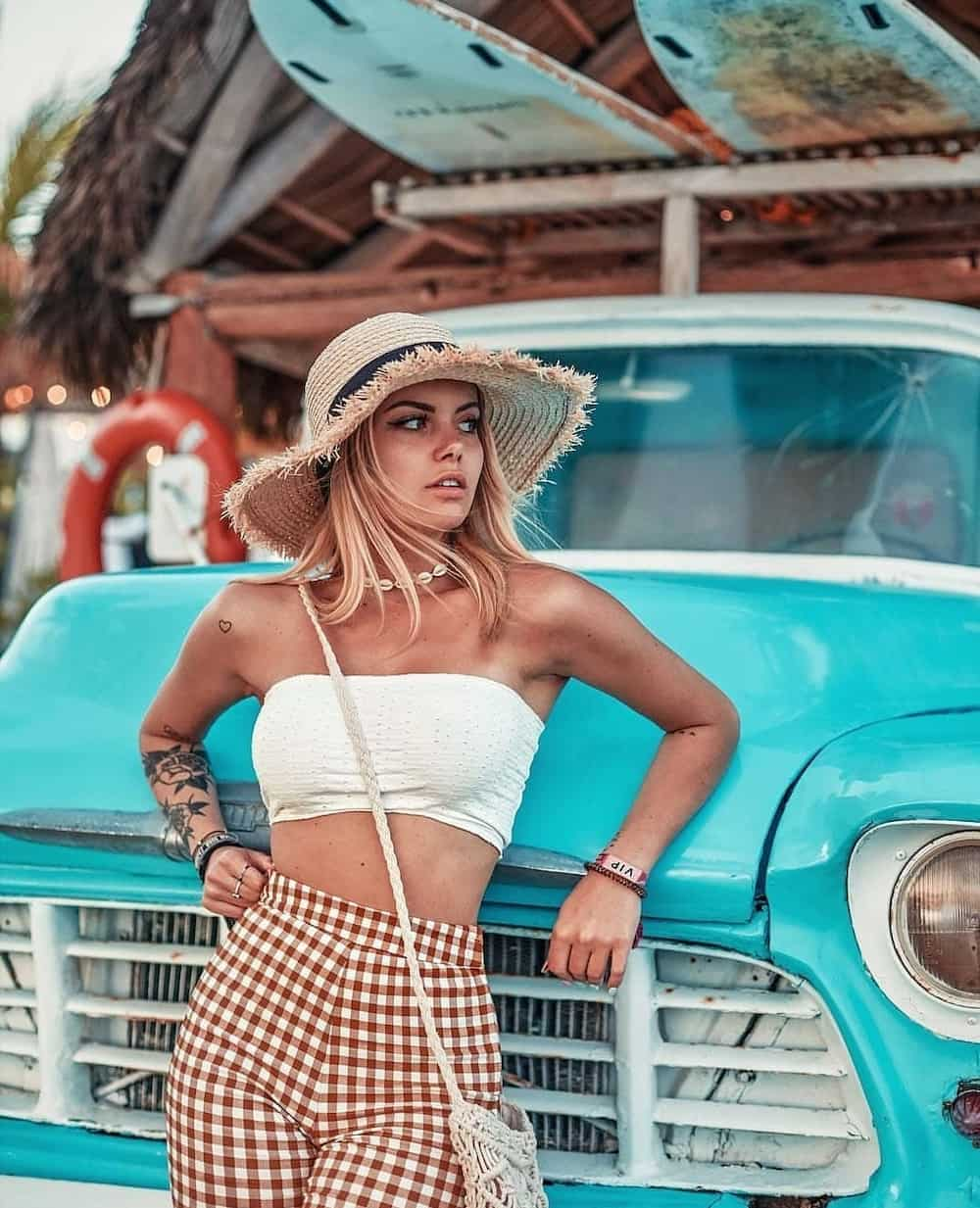 This Coachella outfit for women pants plus tube top will never be outdated. You can consider wearing a beautiful hat for a little summery vibe.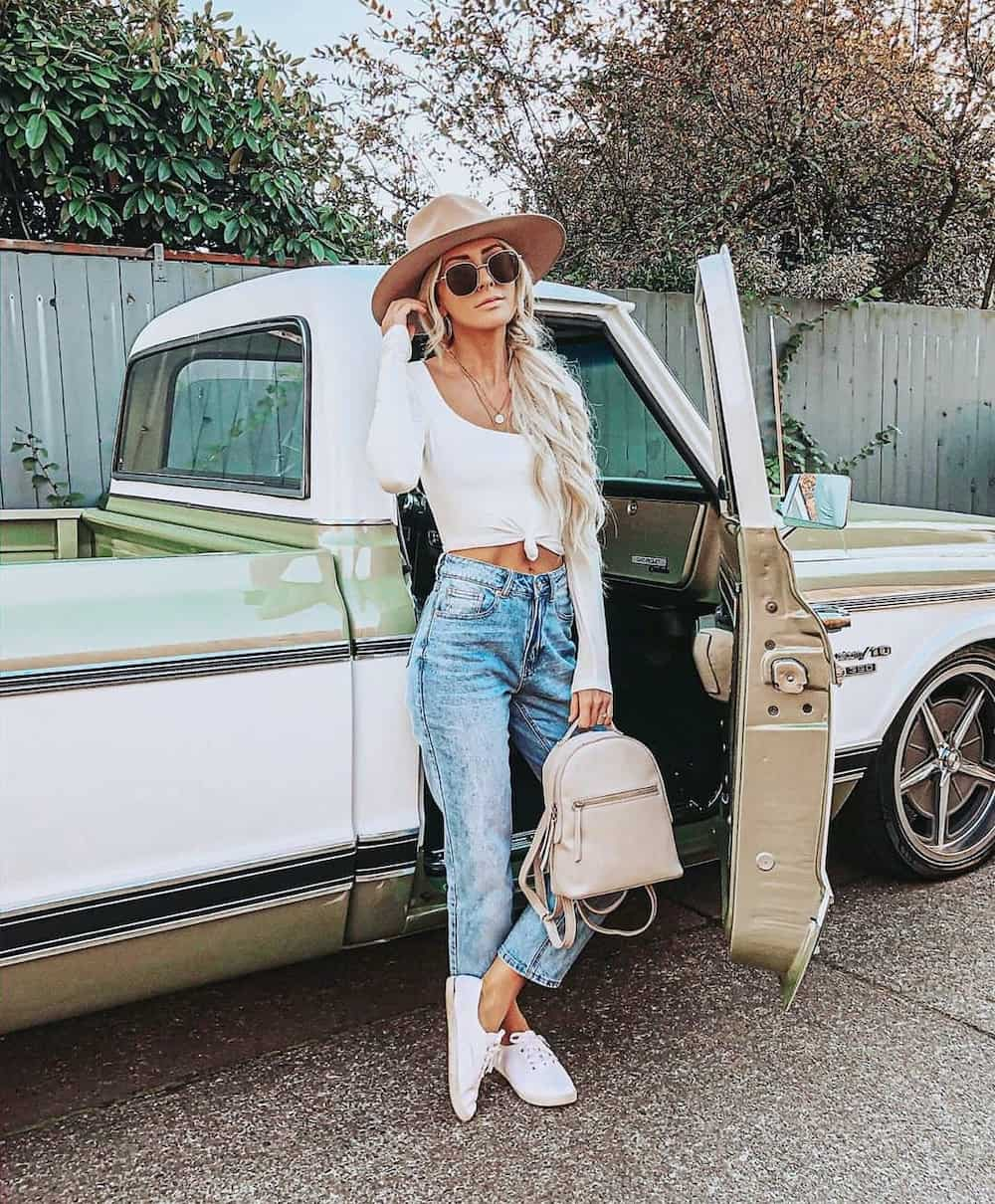 White sexy blouse and jeans is an on-the-go attire for people who prioritizes comfort over fashion. You can just put a great sunglasses and a cowboy hat, and voila, a classic festival attire.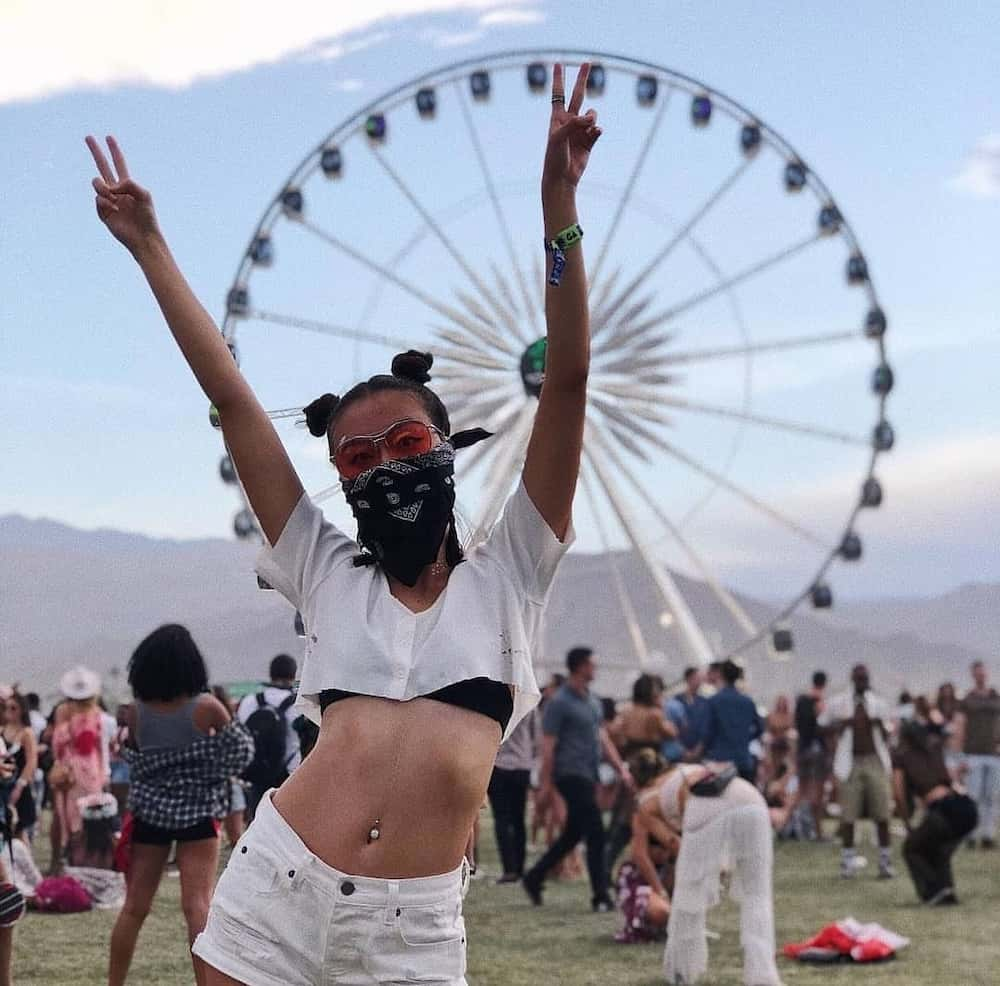 Who says that you can't wear plain cropped-top and shorty shorts in a music festival? This white top and white short is an excellent combination.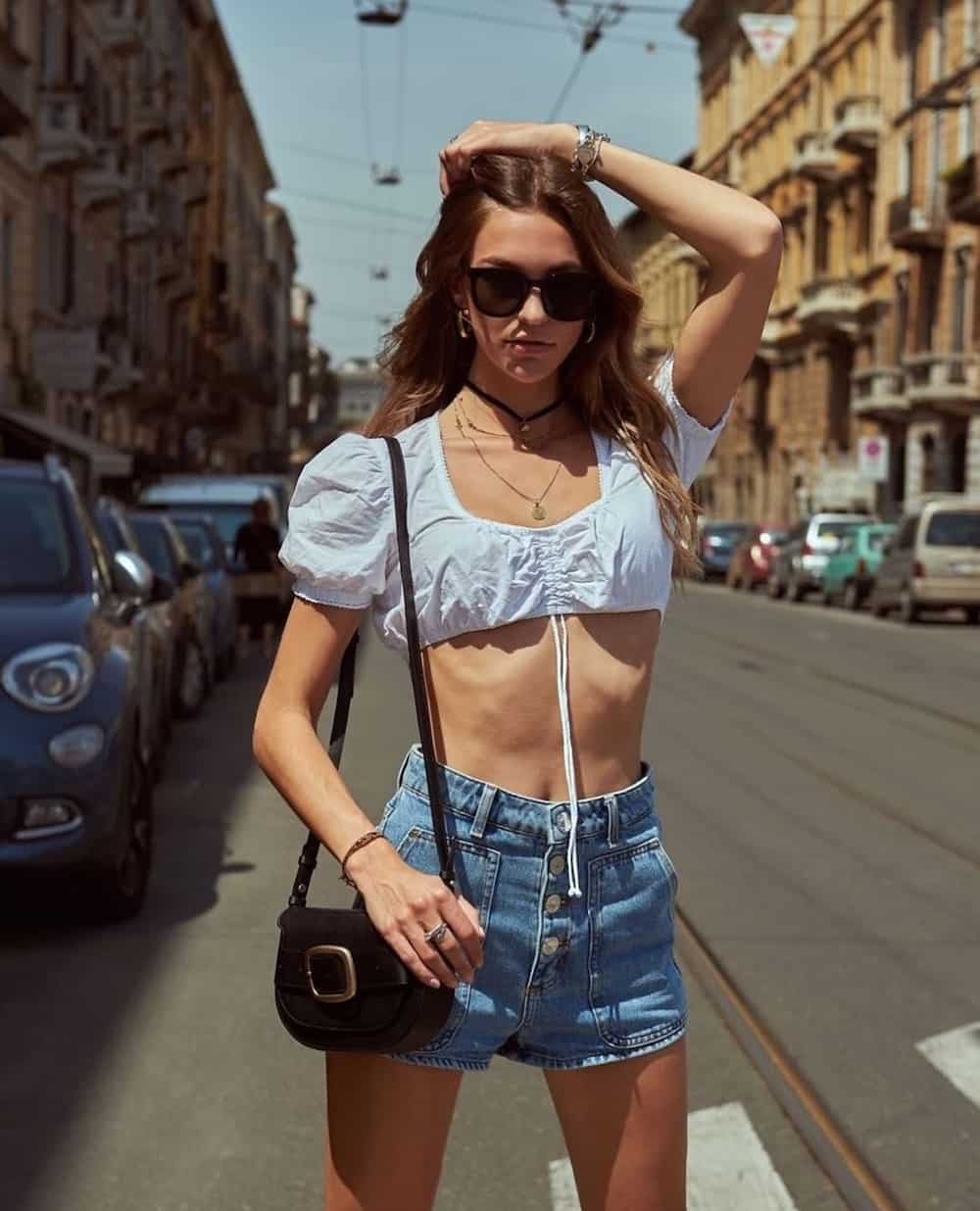 Puffed-sleeves blouse and shorts, paired with the perfect sling bag, is a refreshing look for your next festival or party attire.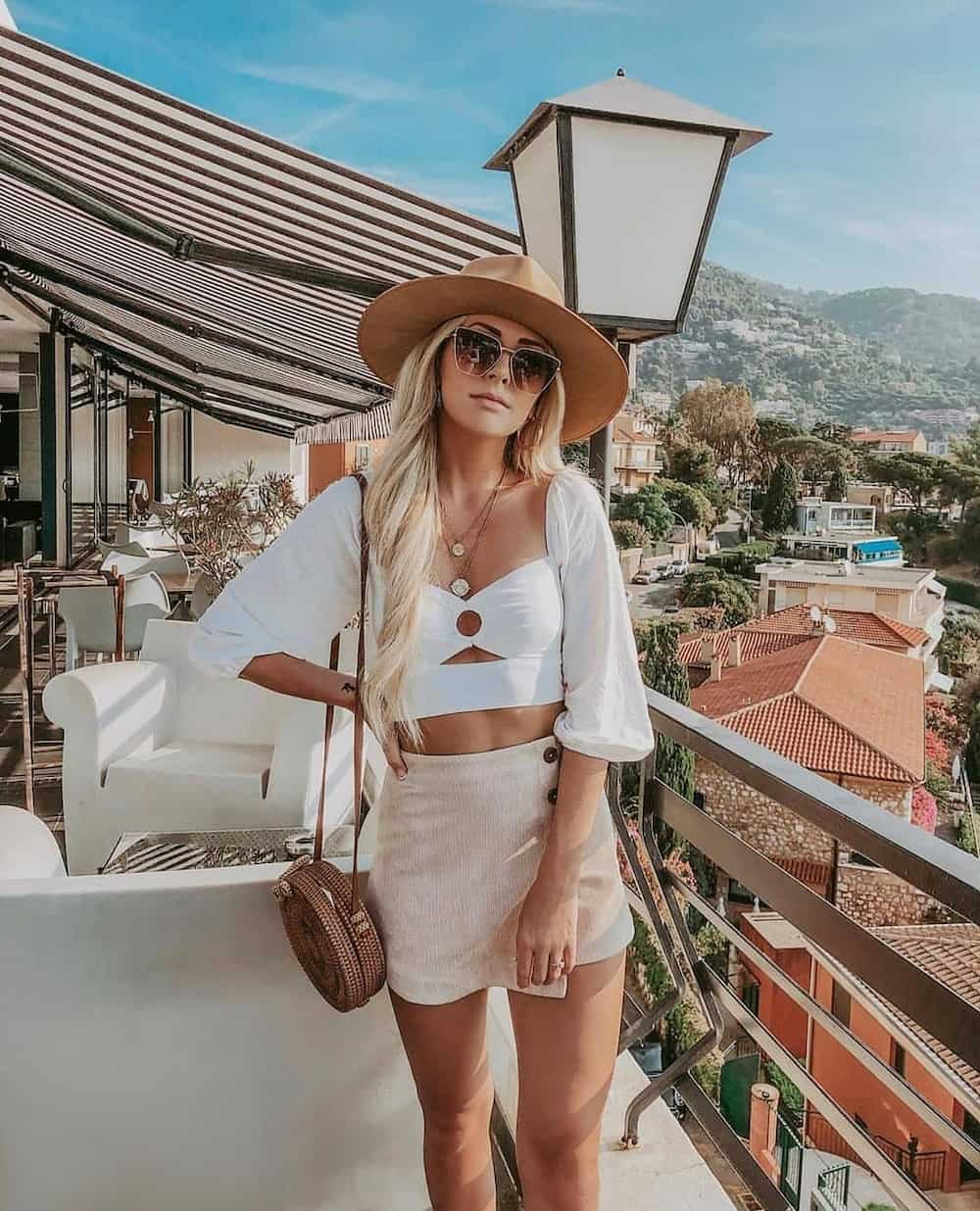 The best ensemble to partner with a white long-sleeves is a cute skirt and a pretty little sling bag.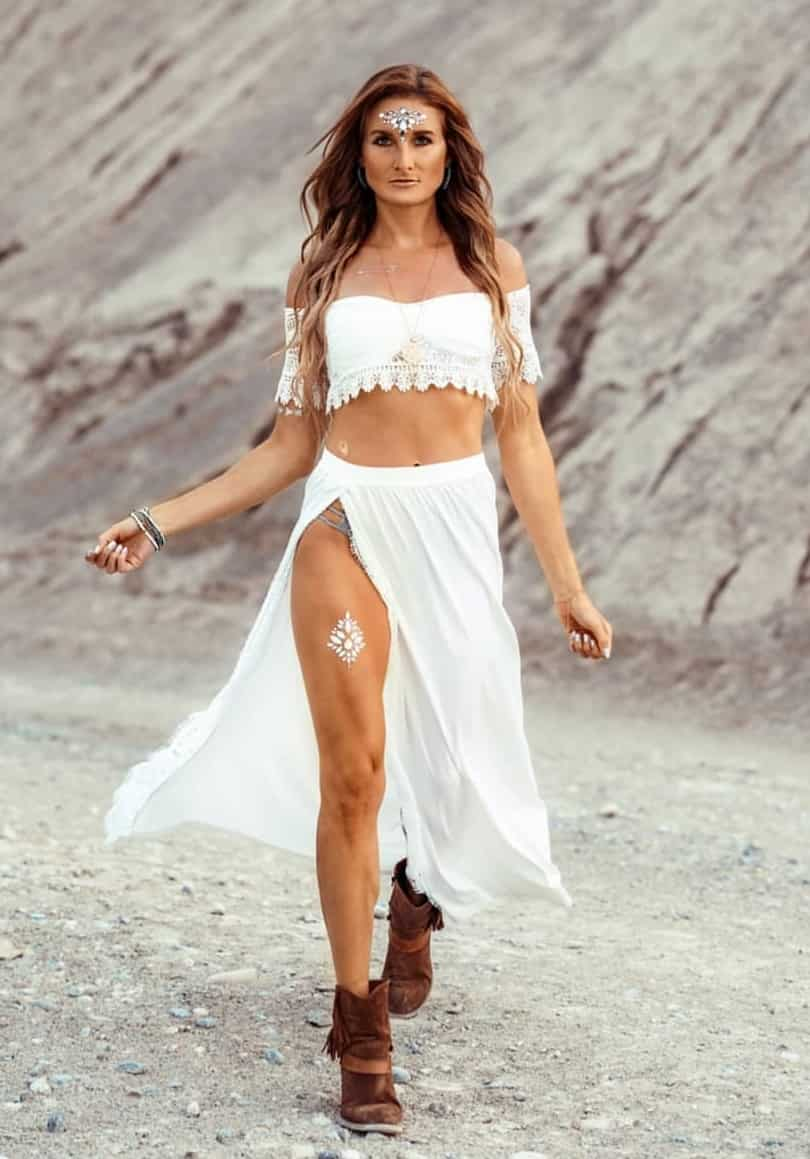 Well, it is not Coachella if there is no one wearing a boho-style outfit. This attire just never goes out of style regardless of the year.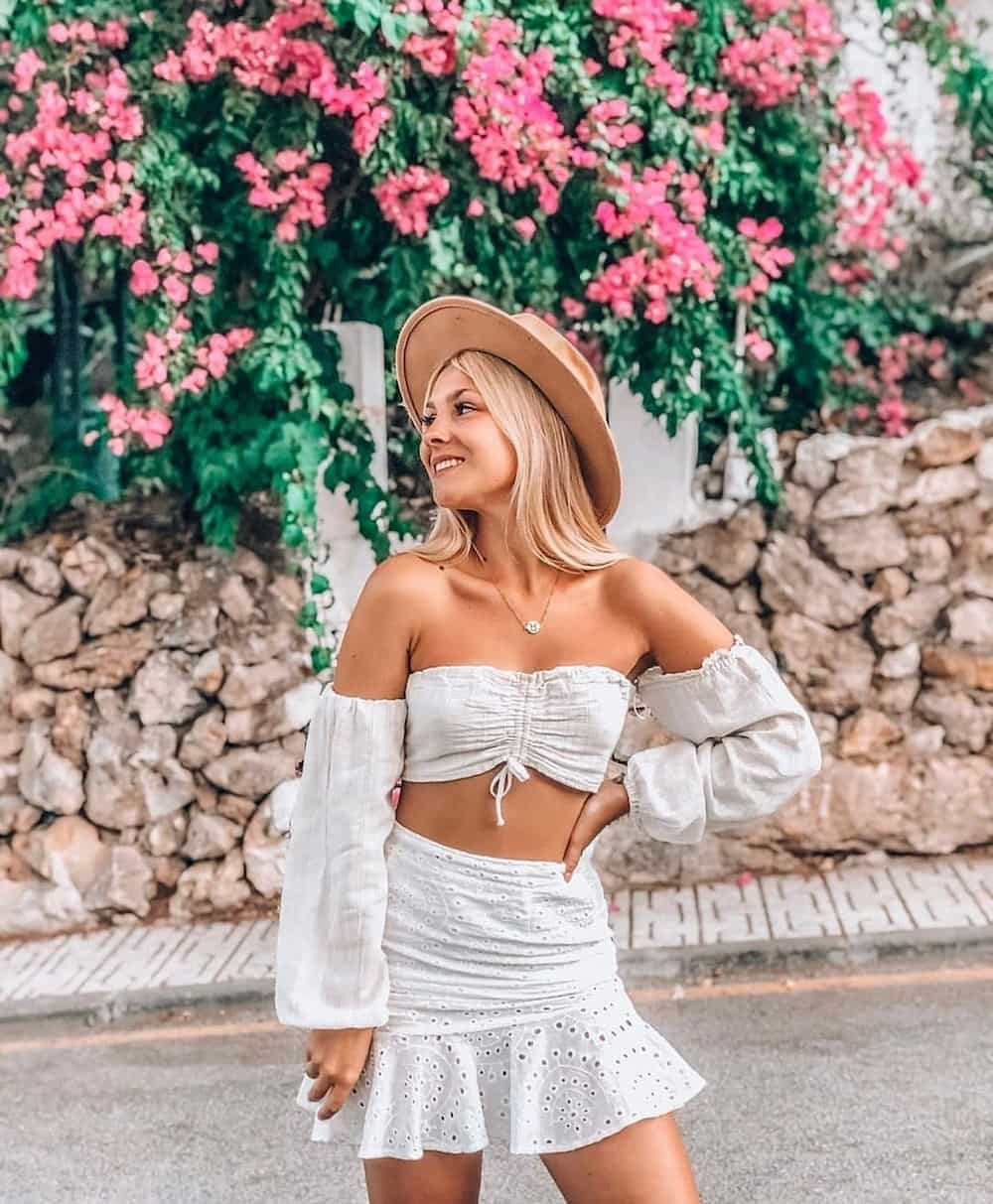 If you are up for a sexier look, an off-shoulder top and a lacey skirt is the best get-up for you.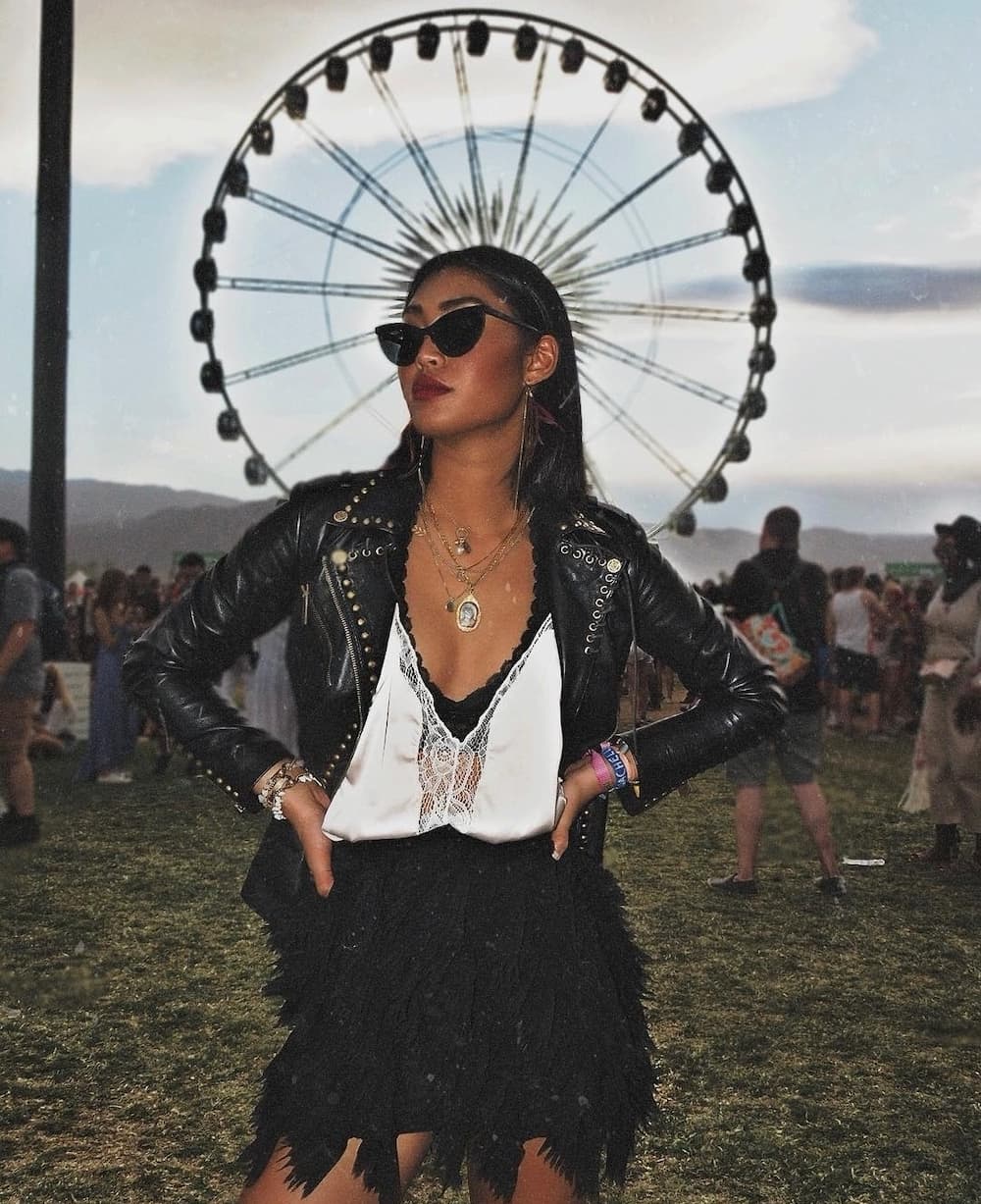 Black and white truly complement each other, and this chick yet rockstar look is a style to try.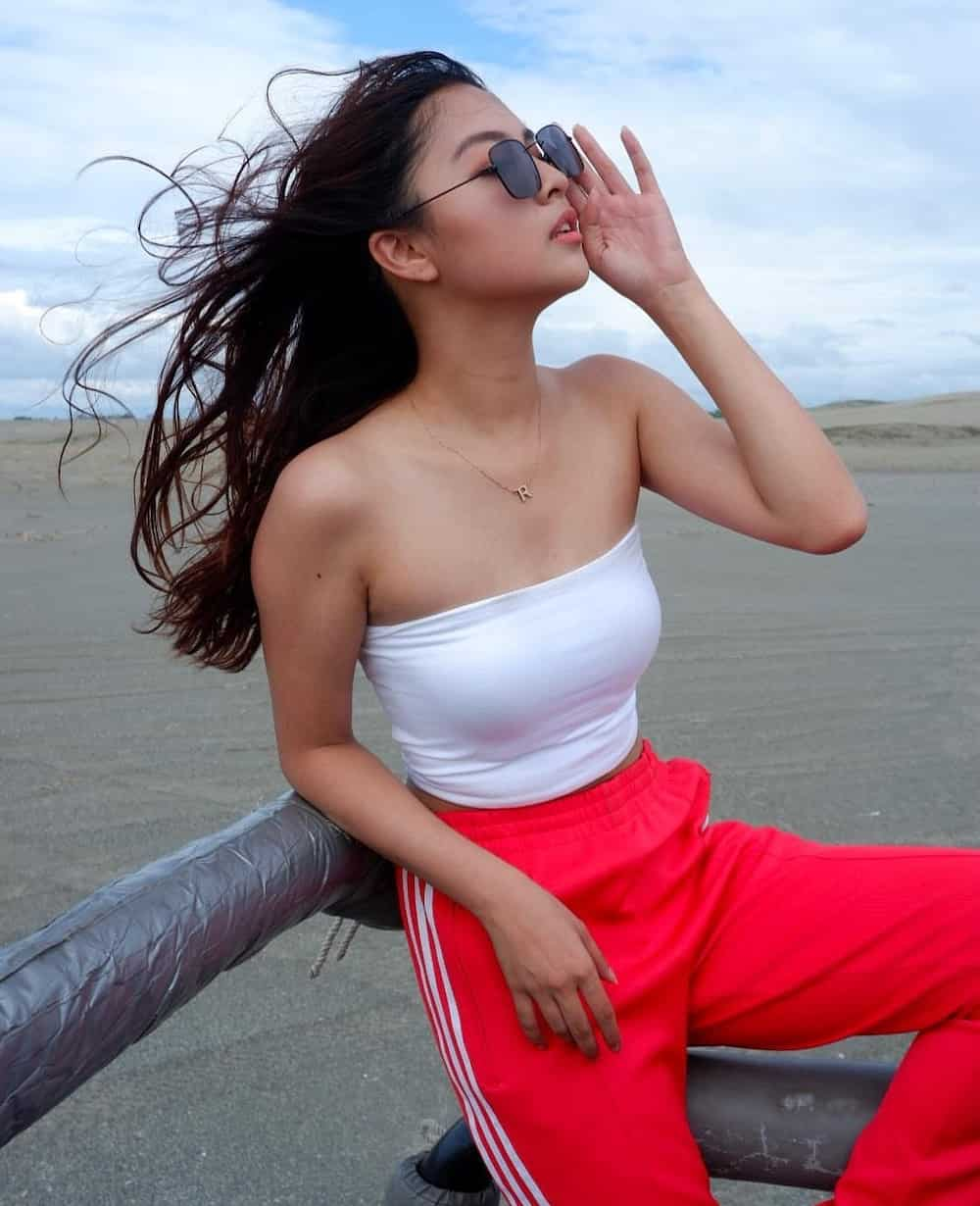 A music festival plus a sporty attire is an excellent idea to opt for.
It is time to wear your branded tops and style it with a little formal coat, black skirt, and white shoes. Do not forget your high-socks to add a little more style to your attire.
Dresses
If you are out of budget to buy 2-piece clothes or you are just lazy to mix and match, you may want to consider the following Coachella dress styles.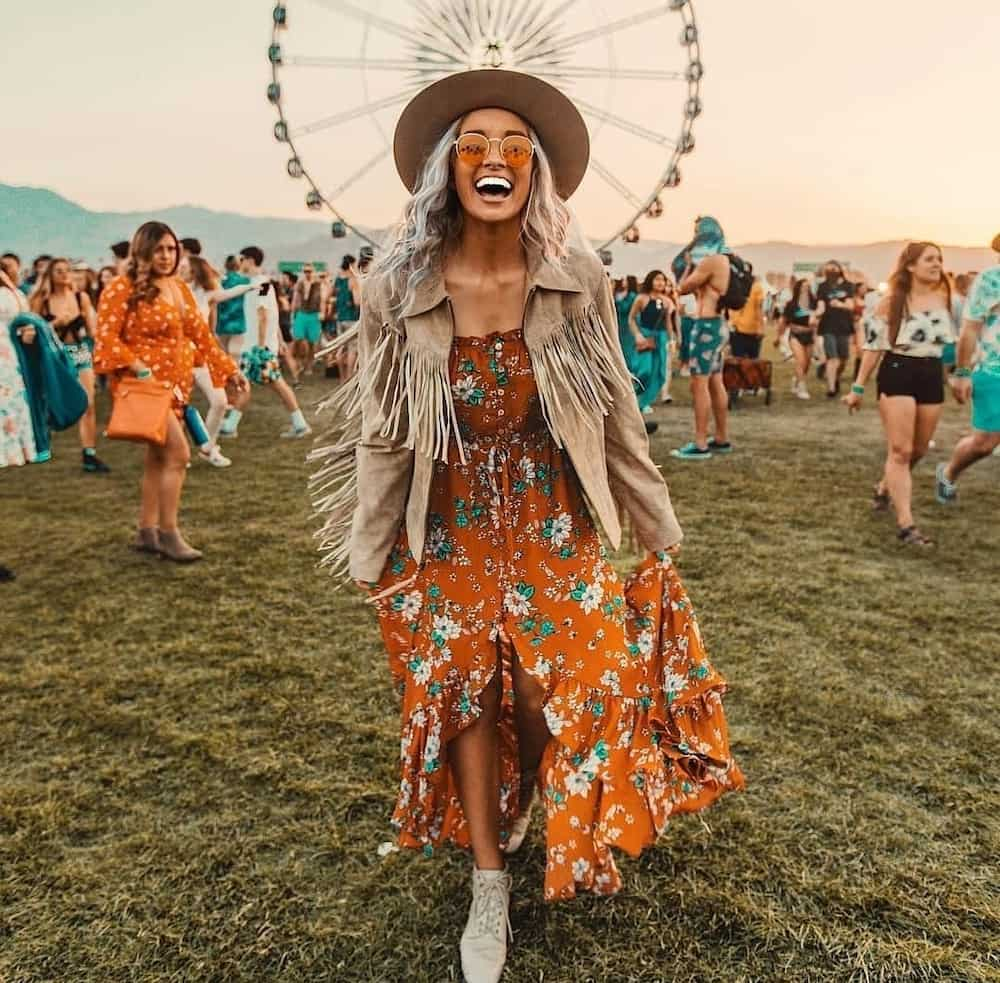 This long rusty-colored long dress is a perfect option if you want to look fresh as if you are on a beach.
Aside from long dresses, another cute ensemble is a short dress with puffed sleeves. You can pair such kind of clothing with boots or sneakers.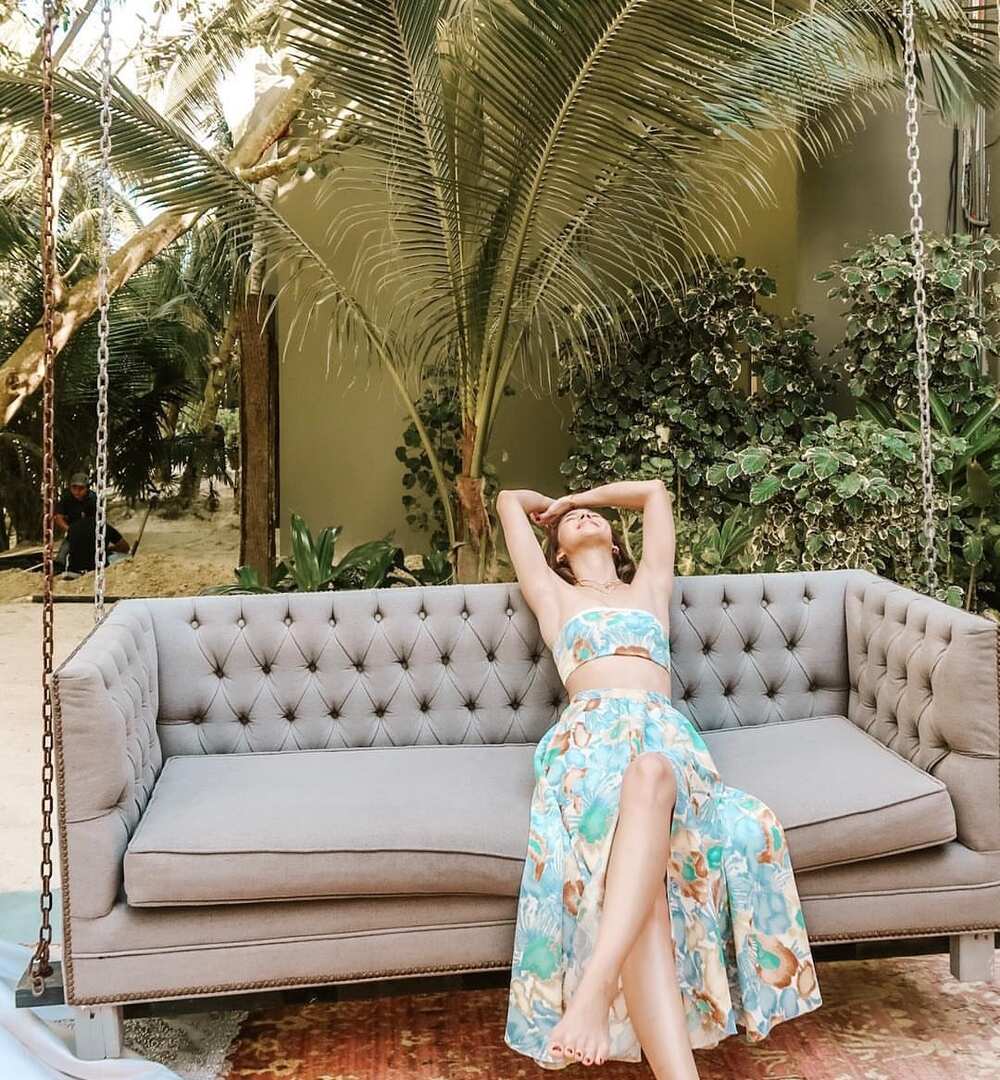 This super cute dress coordinate is the perfect attire for a party or a festival that you will attend. It is a combination of class and sexiness.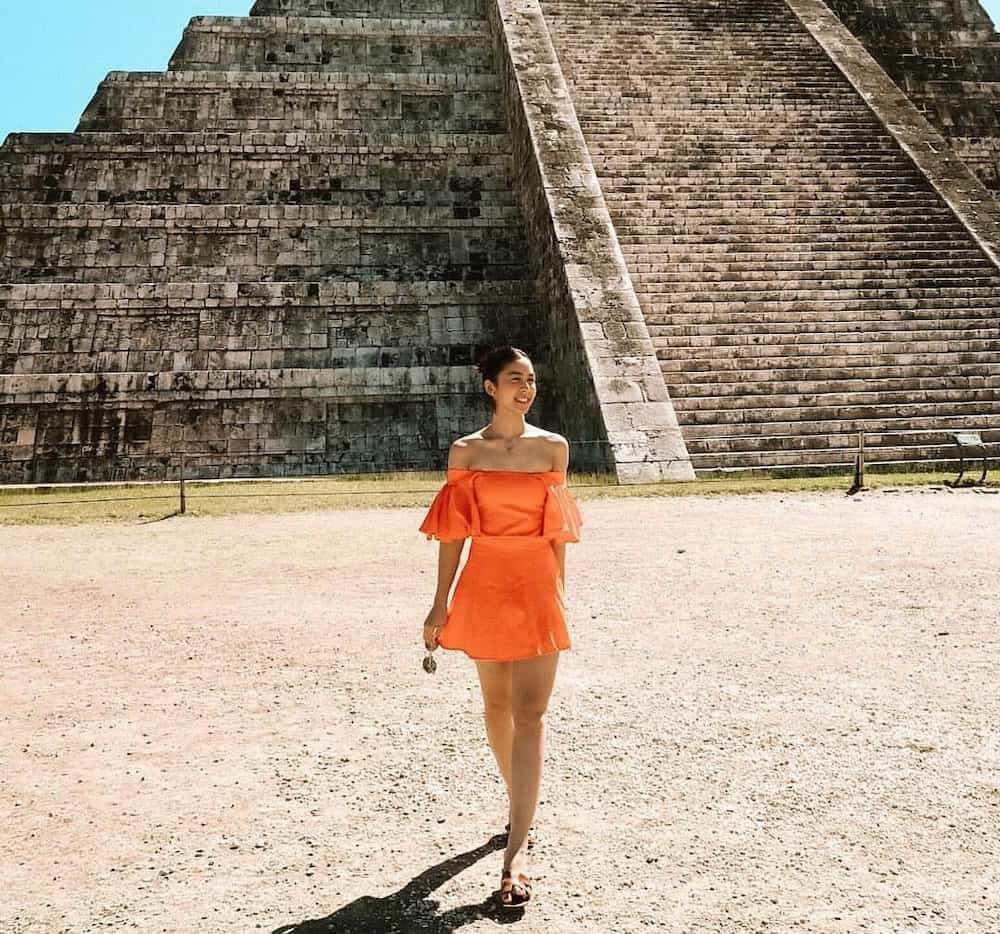 A great dress is a vibrant dress. This pretty little orange dress is an attention stealer, whether at parties or festivals. Just partner with your favorite rubber shoes or slip-on, and you are ready to go.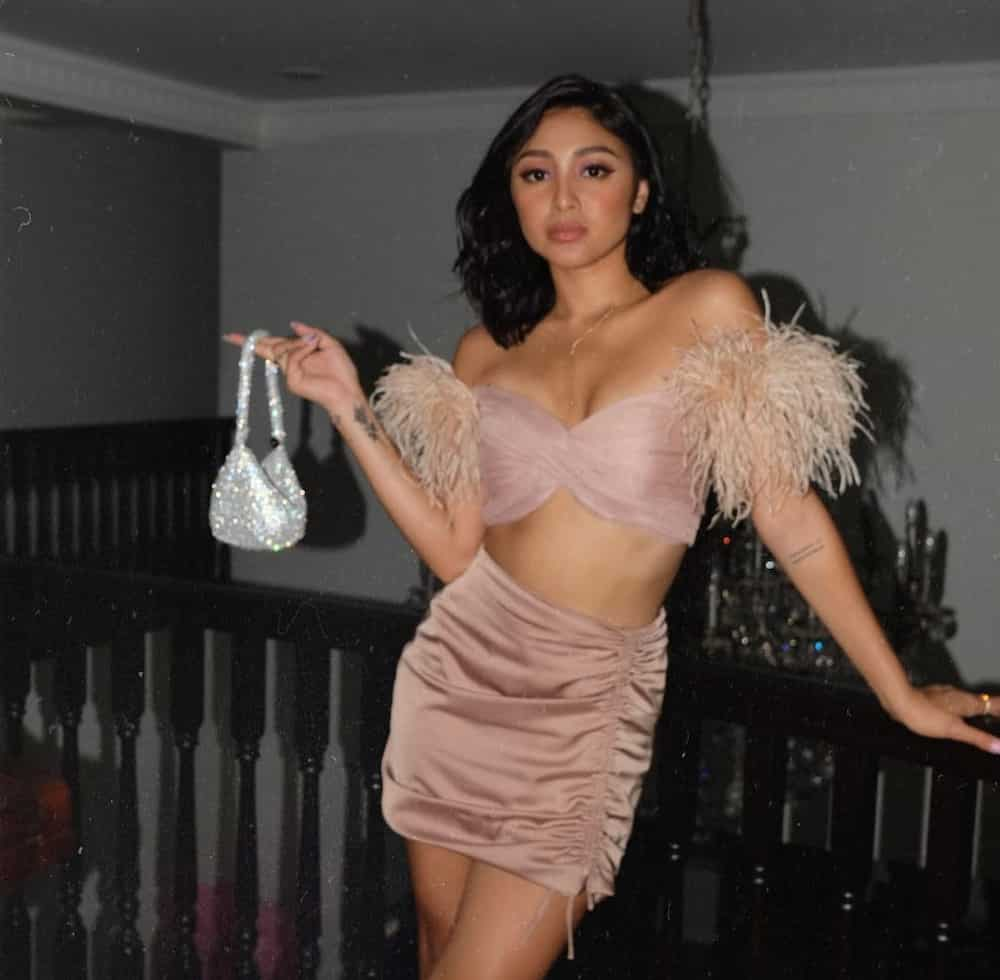 This elegant Coachella outfit for women is a must-have. If you want to look classy and sexy at the same time, this feathery dress coordinate will turn heads as you pass by anyone.
A flowy dress is not just for beach trips; it is also the right choice of outfit for your themed parties.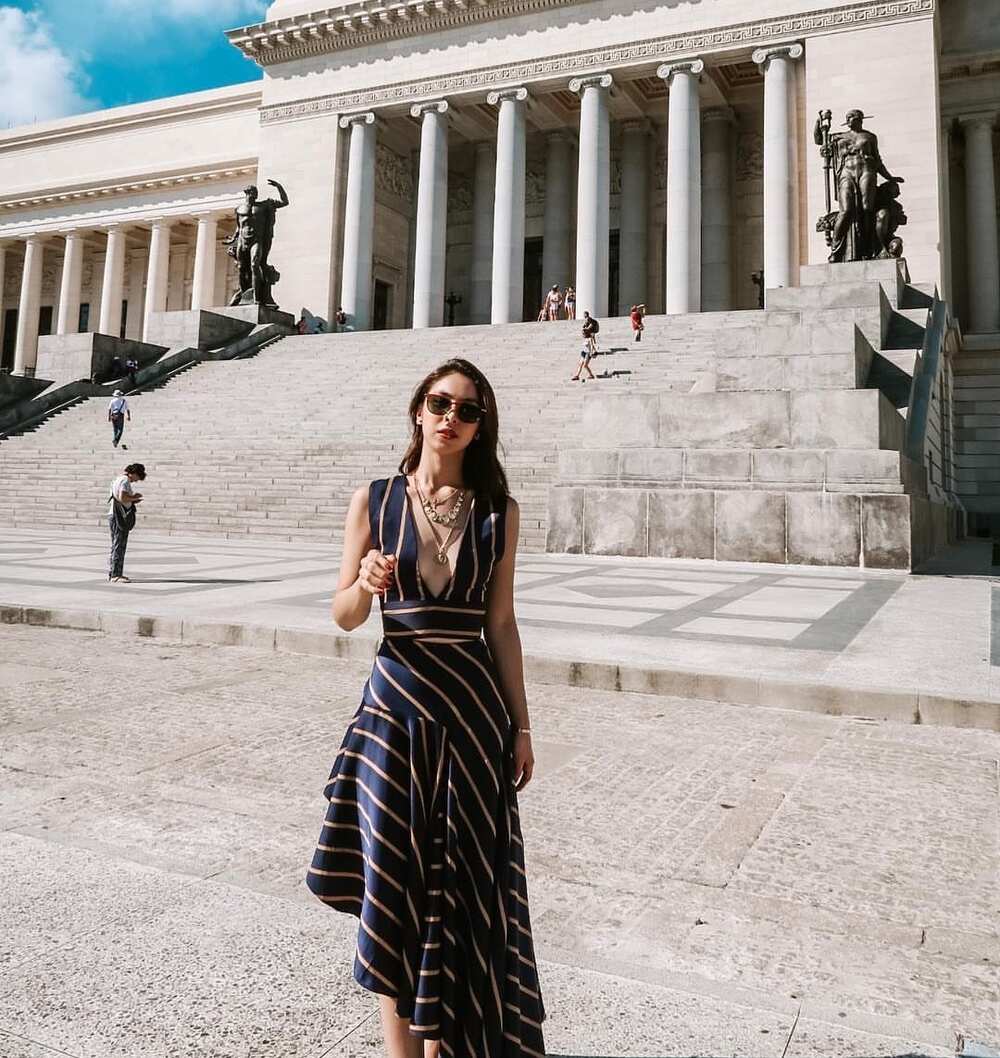 Yes, a dress can be tagged as formal wear, but it doesn't mean that you can't wear them to this festival.
Polka dot dresses are always in. With a pretty cardigan and your heels on, you are good to go and party.
Less is indeed more. If you want a simple yet still elegant look, you can try wearing a white-long dress partnered with your favorite bag and sandals.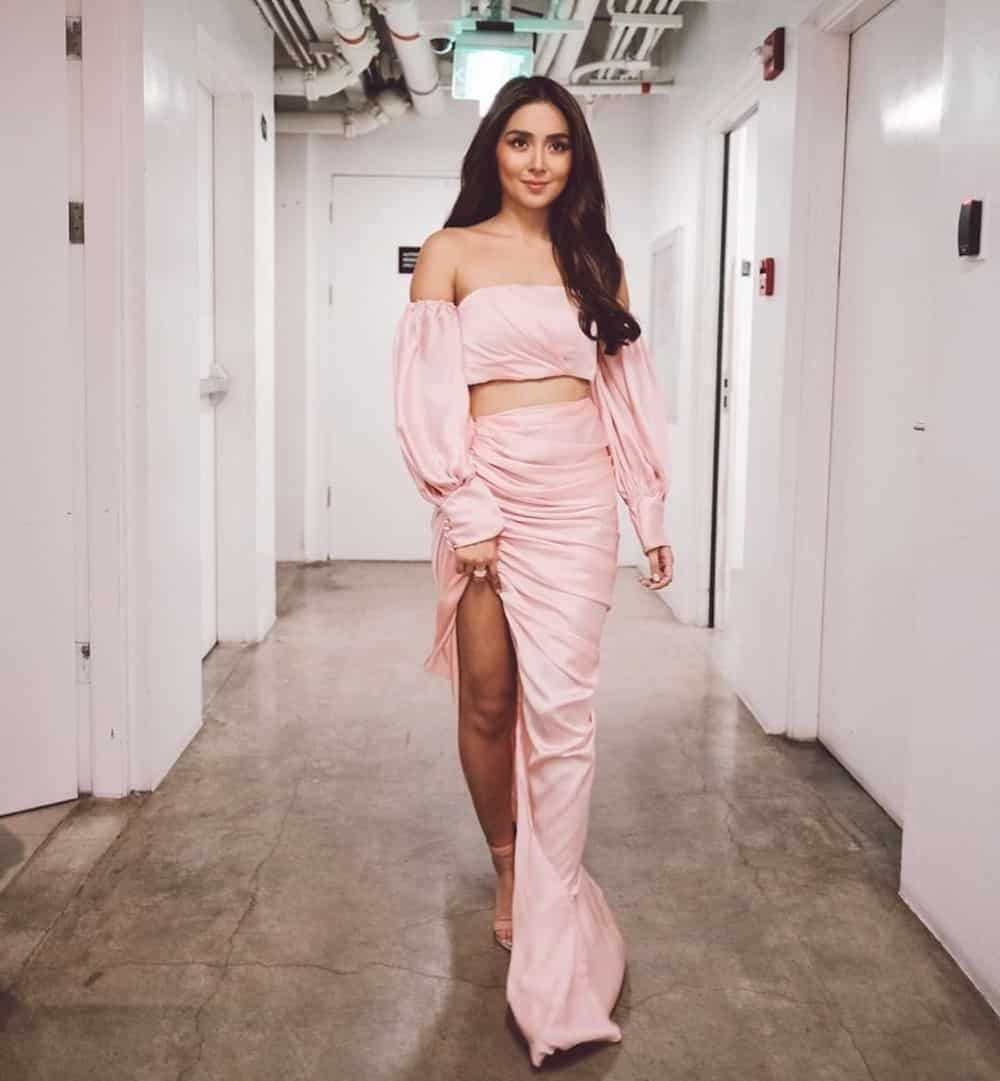 Sil long-dresses are the trend. This beautiful pink coordinate will make you look like a real stunner.
Chic streetwear
Aside from flowy dresses, denim jumpsuits, and quirky accessories like cowboy boots and fanny packs, you can also level up your festivity experience with the following attires.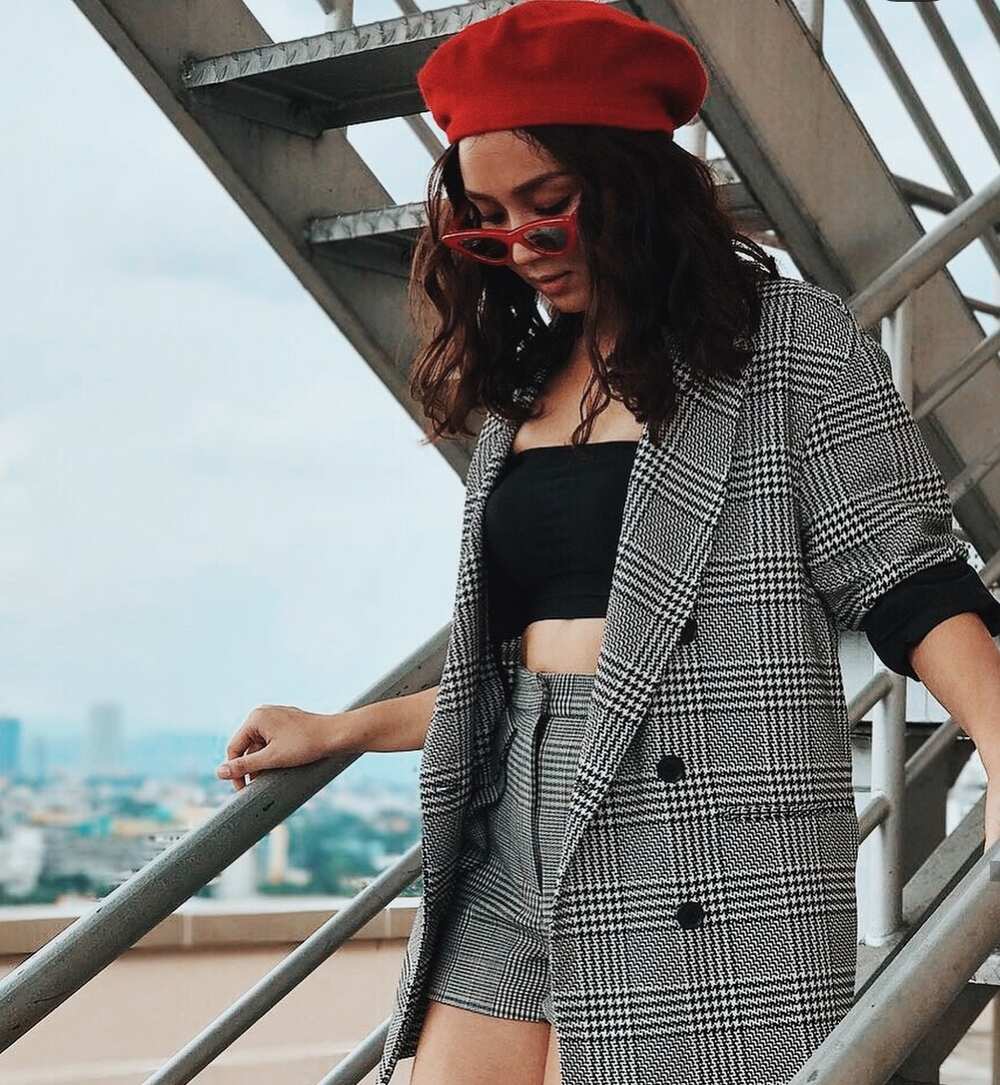 In case you haven't gotten in on the skinny sunglasses trend yet, now's the time to. And it is best worn with a black tube top, a blazer, and sexy shorts. Plus, don't forget the red hat.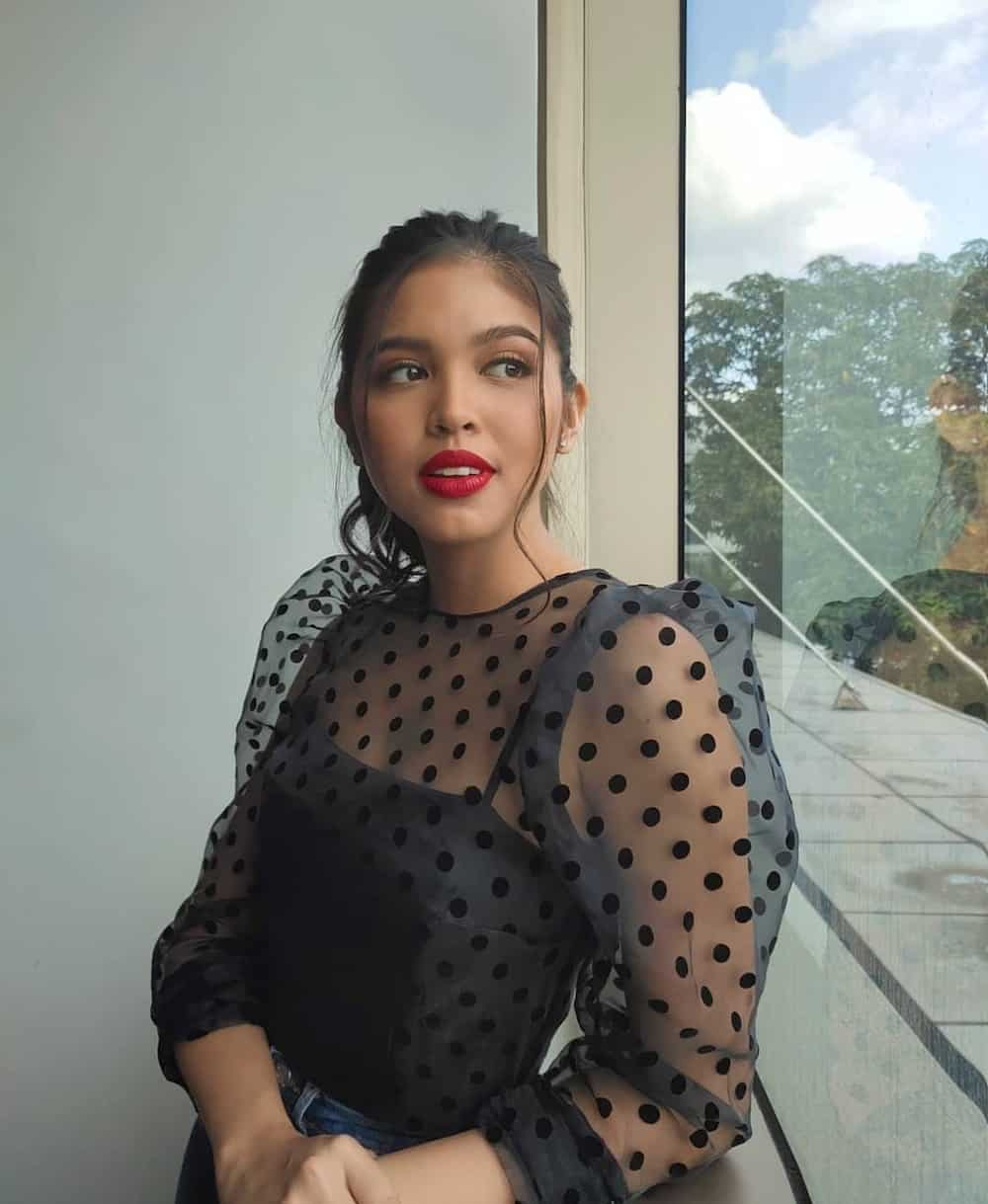 If you want to look a little extra but not overly dressed, you can wear mesh tops and boyfriend jeans; this style is a trend right now.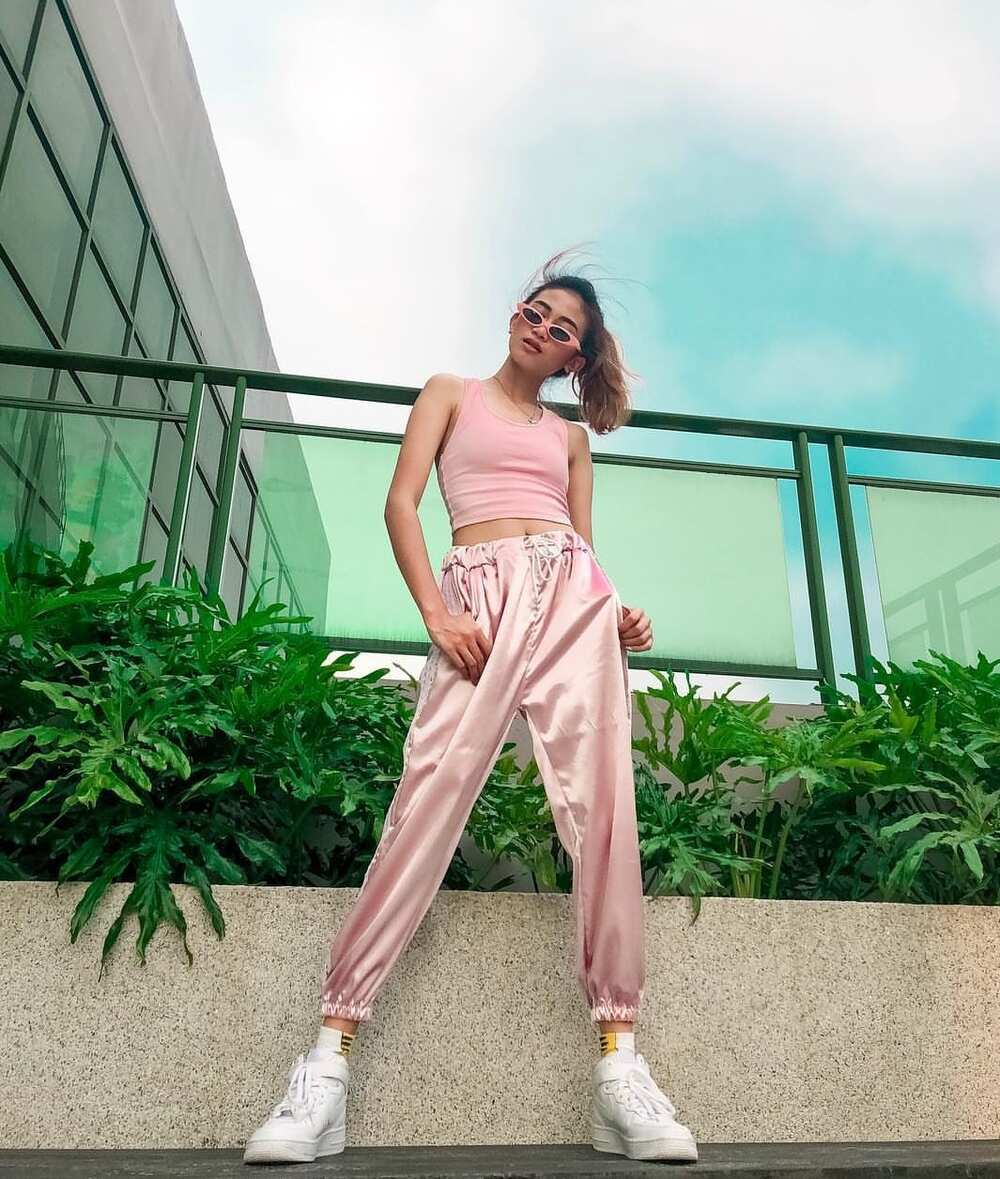 How about a pink top over pink running pants? You will definitely look pretty and girly with these clothes.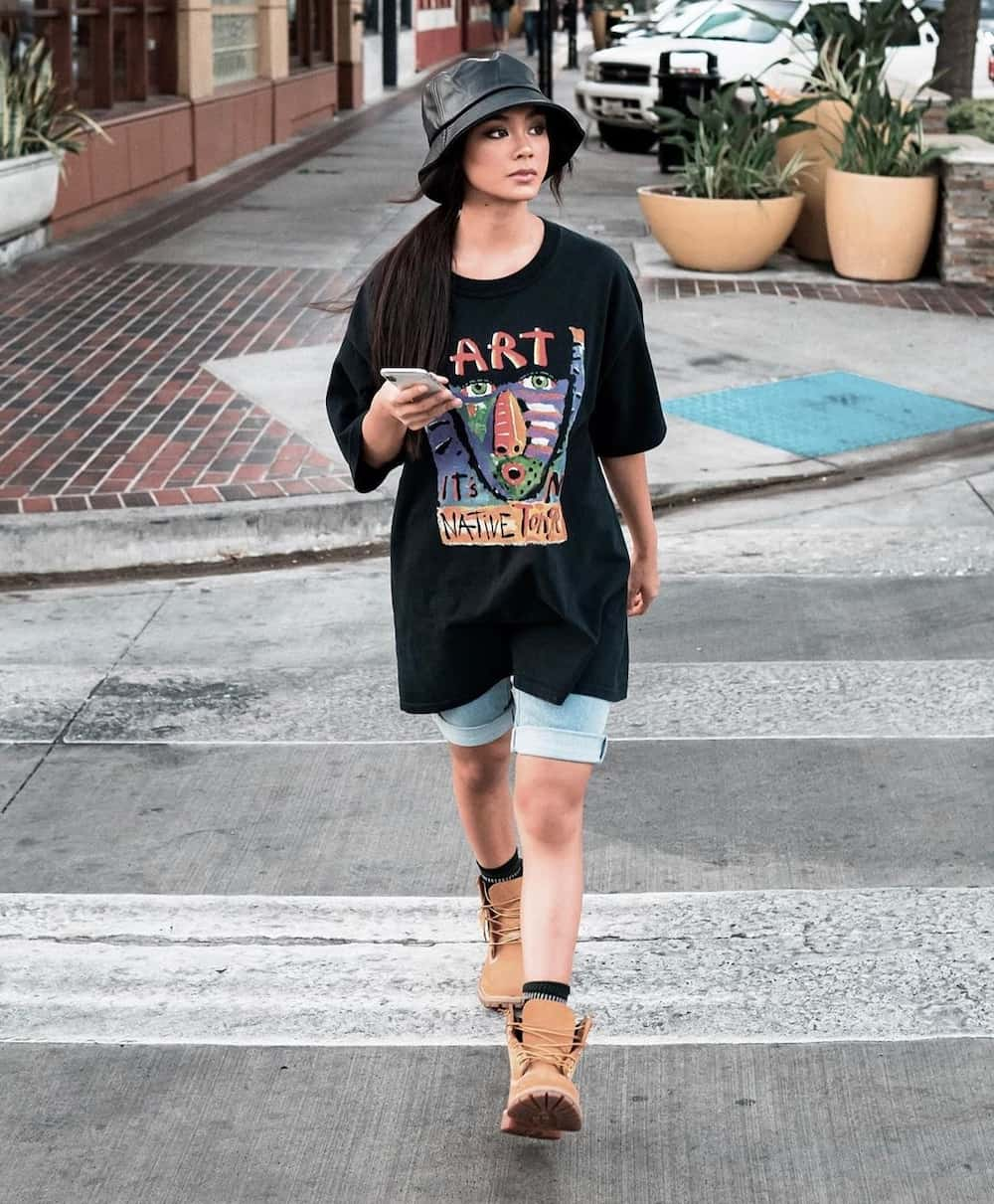 Another trendy attire is an over-sized artsy shirt over knee-high denim shorts - and don't forget to wear your bucket hat and boots.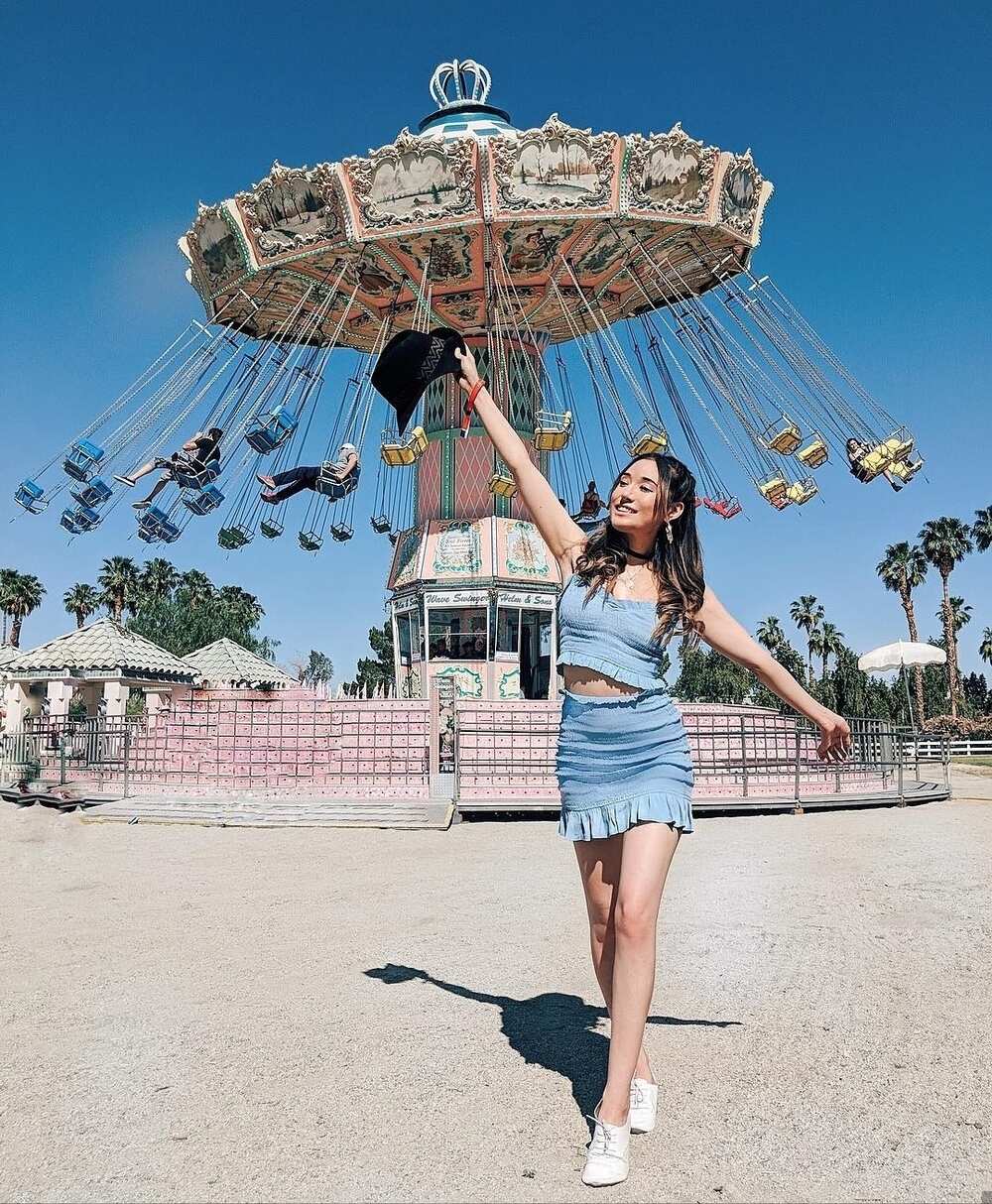 Yes, monochromatic looks don't always need to be muted. This blue attire coordinate is so classy yet sporty.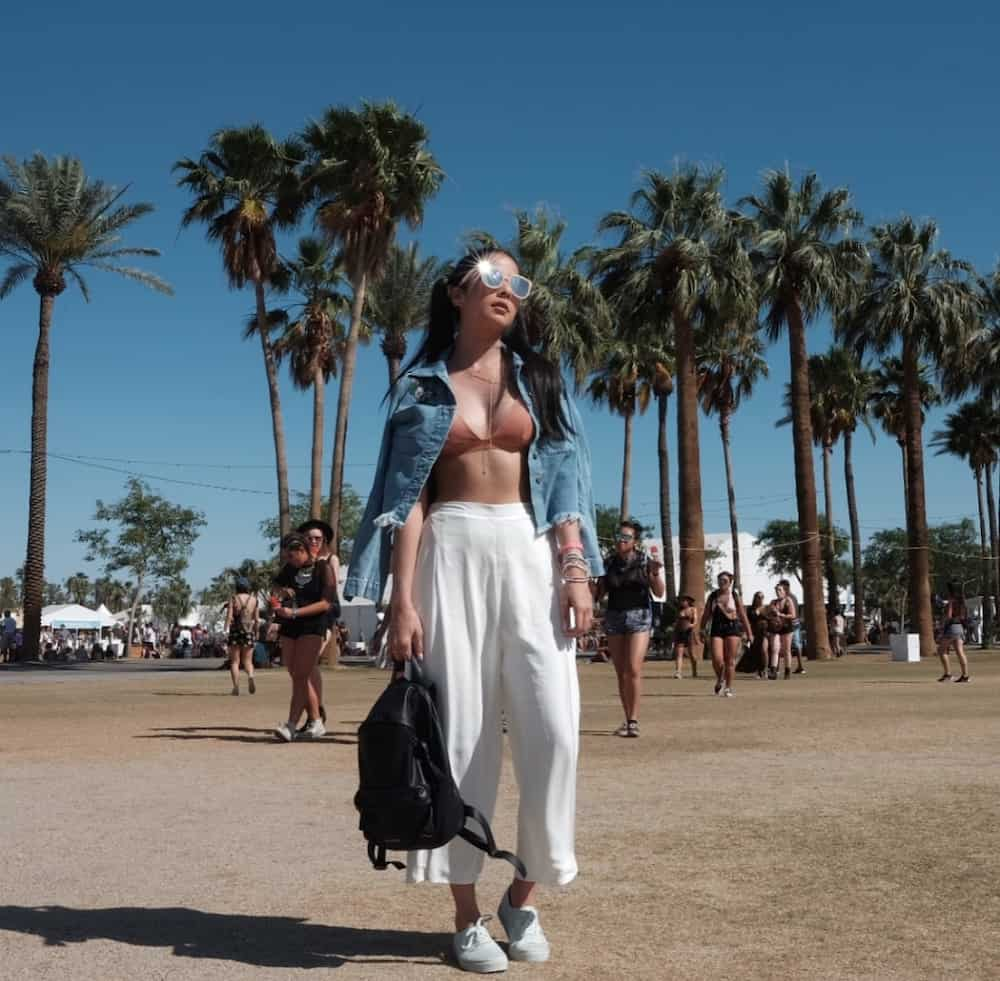 Bralettes are indeed a thing now.adays. You can wear your favorite bra top, partner it with comfy square pants, and then bring a denim jacket with you as you go to the festival. You can also bring your backpack to make your overall look aesthetically better.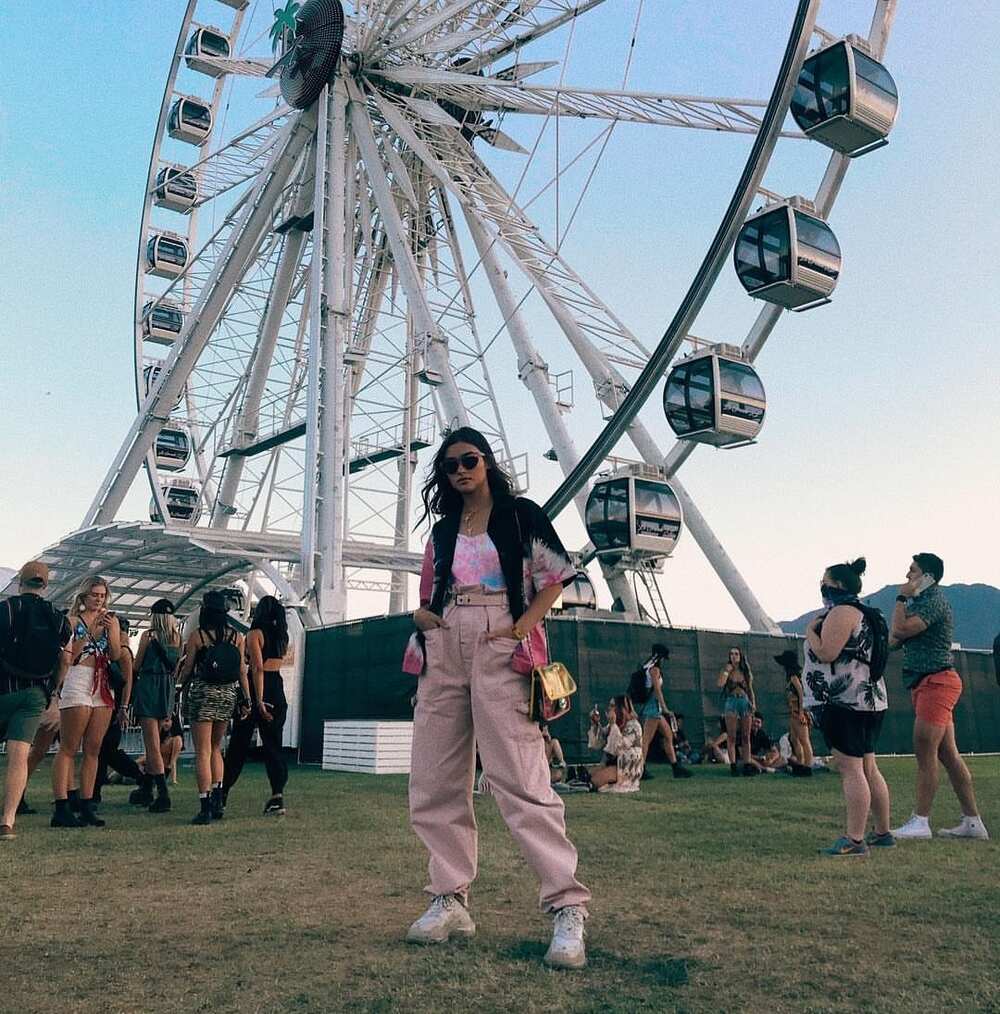 If you think cargo pants are already outdated, you better think twice. With just the perfect shirt and shoes, your cargo pants will make you comfortable from morning til' dawn (while you are partying).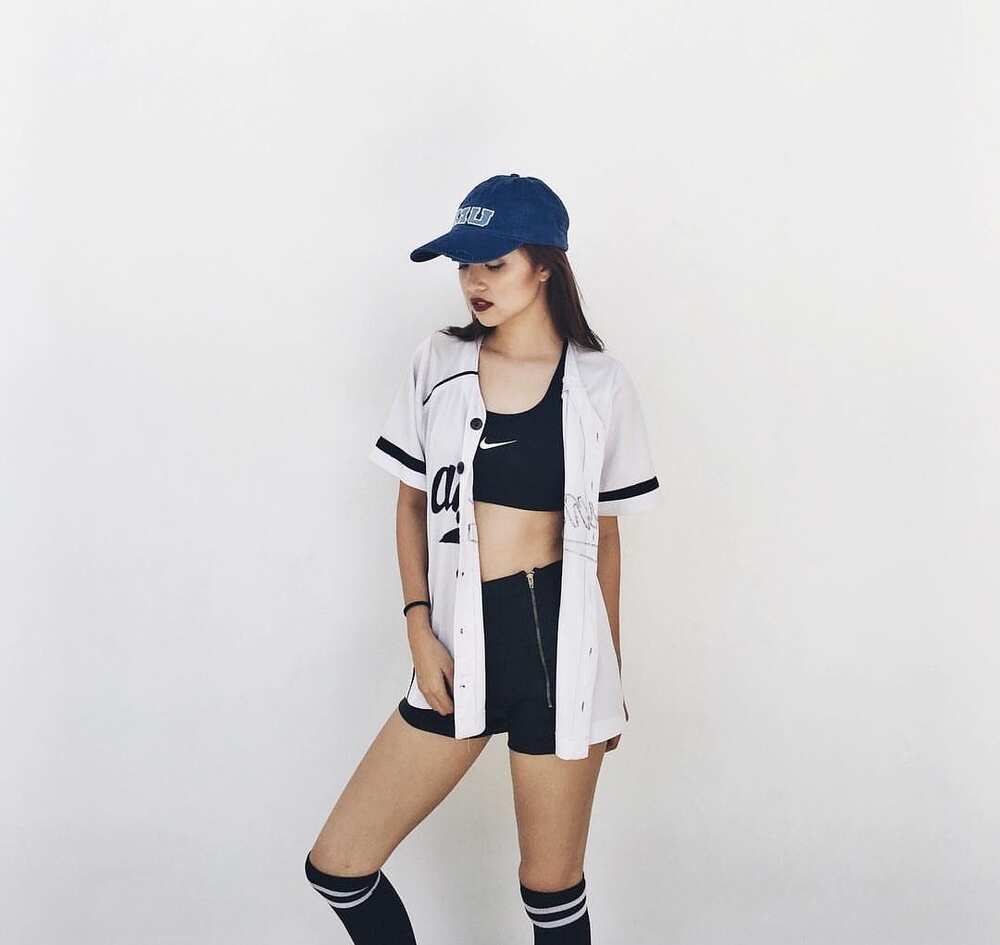 Sports jersey for Coachella outfit? Why not?
READ ALSO: Anime girl: 30 cutest images
Matchy outfits
The best festival experience is when you experienced it with your friends or boyfriend/girlfriend. So, if you are looking for attires you can wear as a group or as a couple, here are some: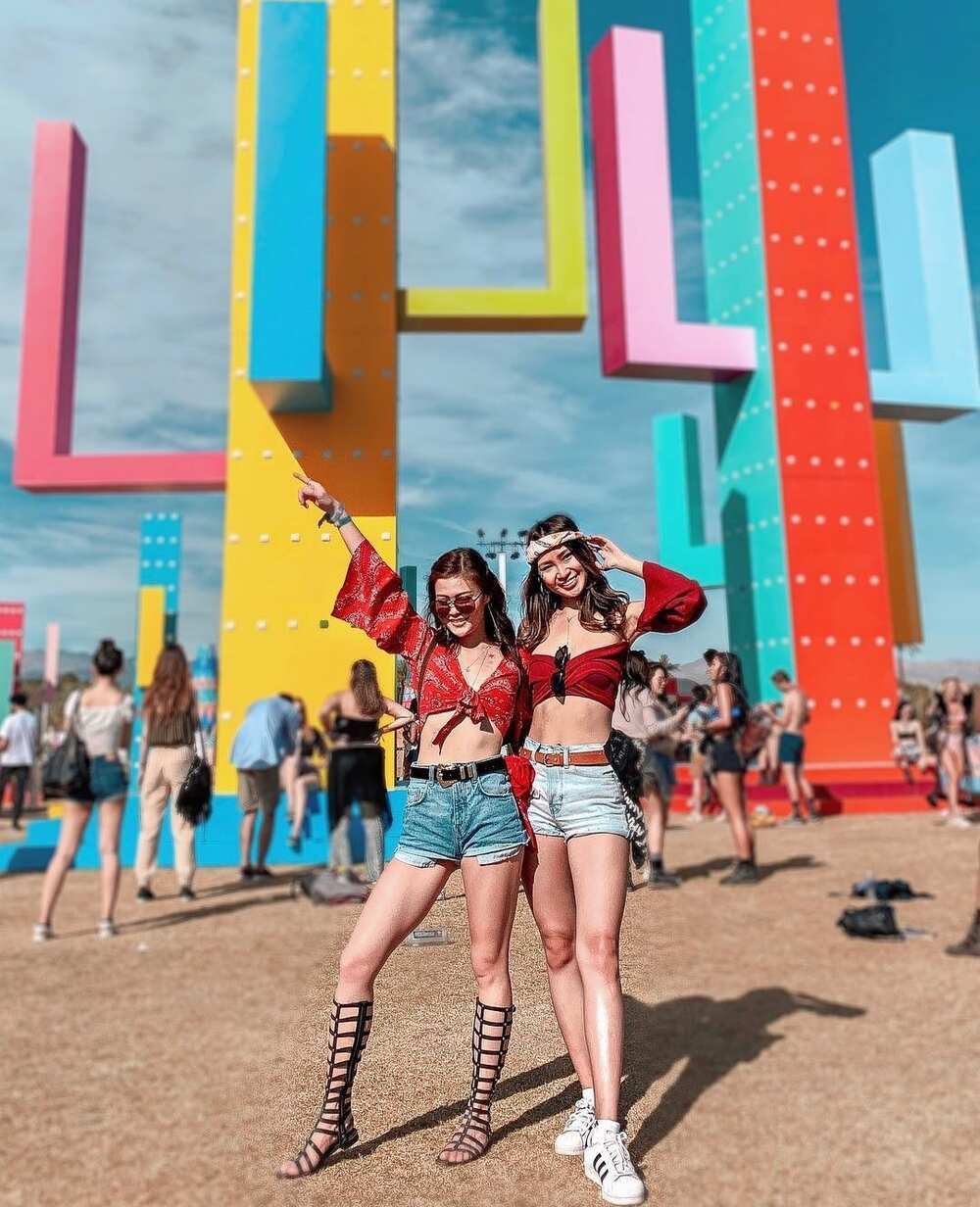 A matchy red cropped long sleeves with your best friend is a cool idea, isn't it?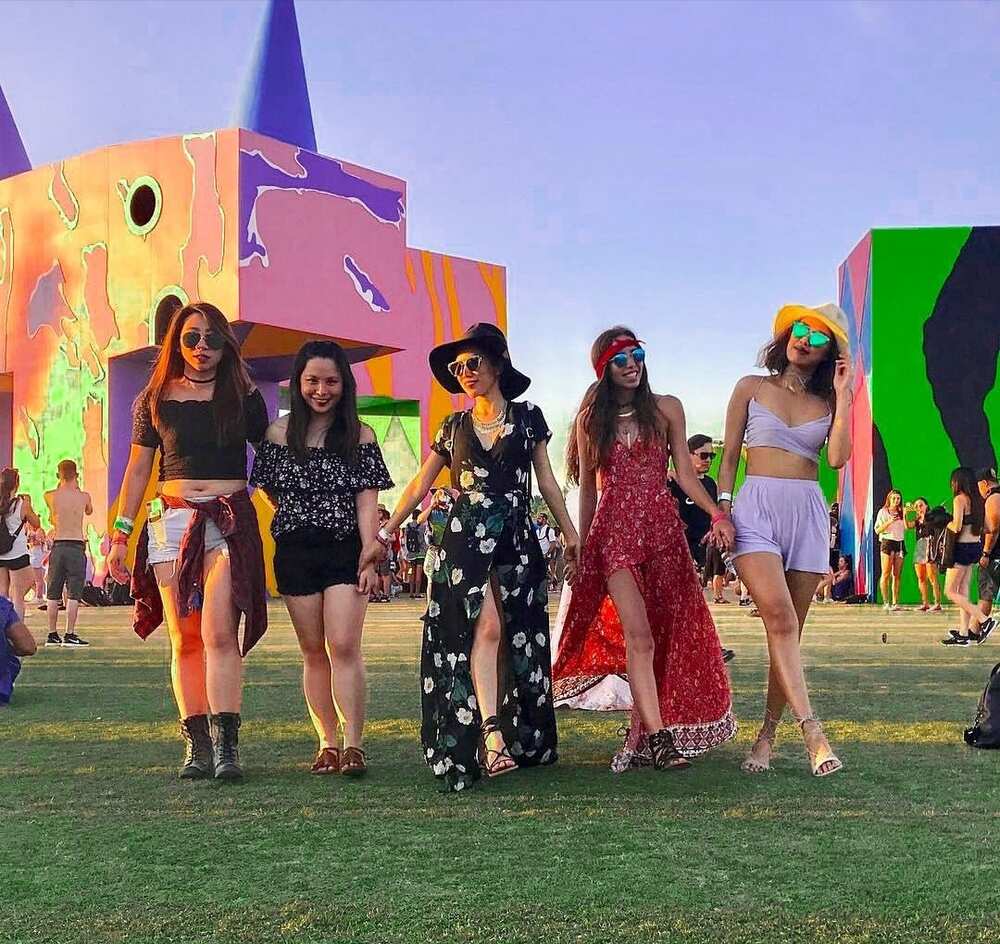 Bring your squad to your next Coachella-themed party and wear the pretty outfits in the picture and be the hippiest group in the crowd.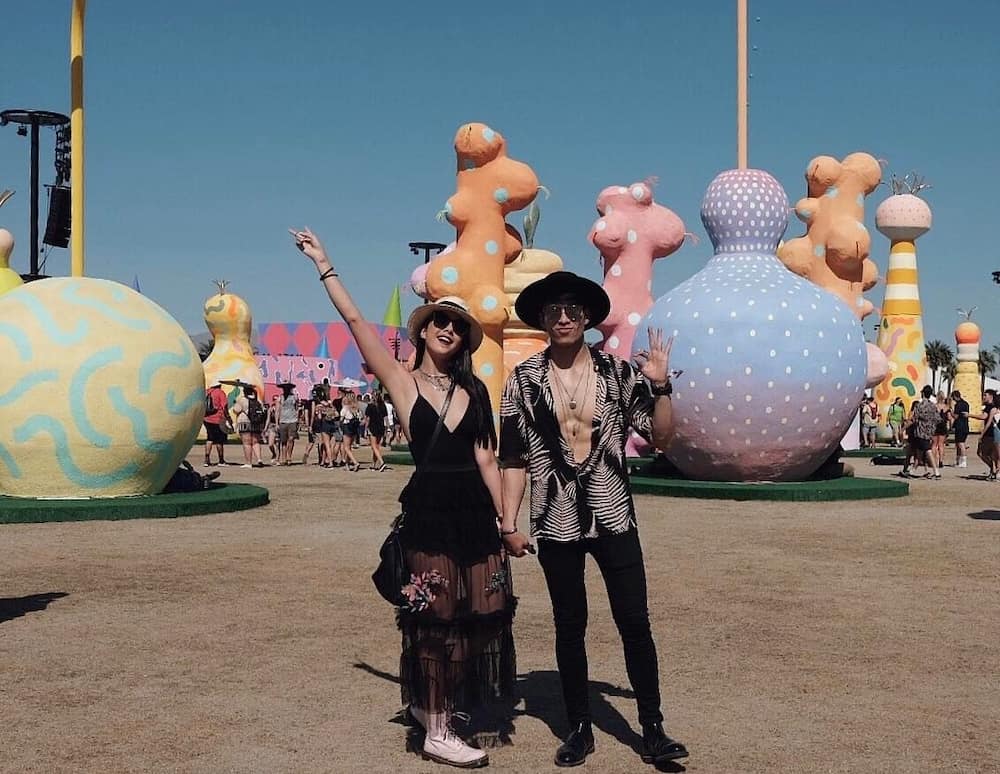 Dress-up with your boyfriend, and be the cutest and hottest couple at the party.
The Coachella outfit for women shown above is a must-try. If you want to ditch the traditional staples such as flower crowns and boho dresses, you can opt for any of the styles above. Are you excited to try all of it?
READ ALSO: Top 50 most handsome Korean actors: 2020
Source: KAMI.com.gh