How to load PayMaya: a comprehensive step-by-step guide (2020)
Do you love to shop online? Are you a constant traveller who would love to be able to conveniently book flights online? Or are you a movie lover who is tired of waiting in line in the movies? Whatever your online needs are, your PayMaya account got you covered. Do you know how to load PayMaya?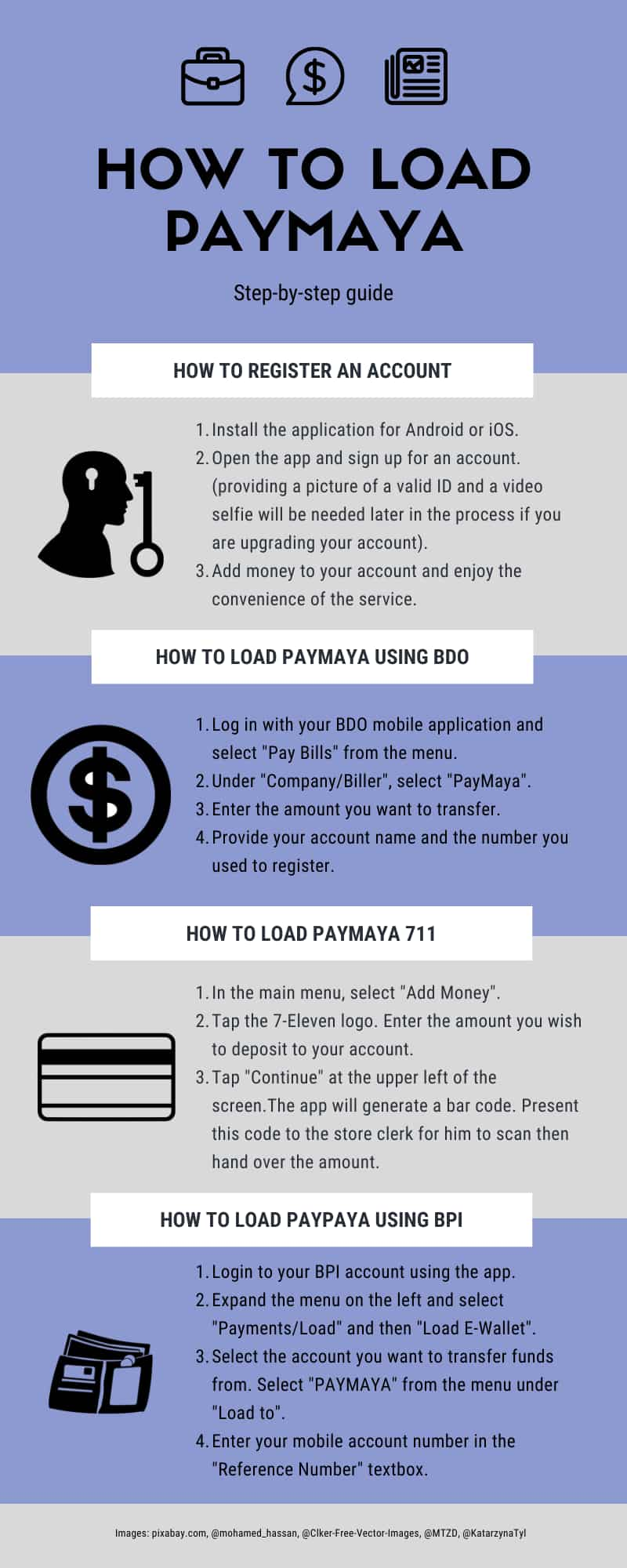 PayMaya is an online payment account that has an app where you can load up in convenience stores, pawnshops and malls and can purchase anything online. Not only is it a good online banking service, but the variety of fund transfer methods also makes it an ideal online banking smartphone app for users who are on the go. The best part? The app is available for Android and iOS. Cross-platform transactions have never been easier.
Services offered
These are the basic services offered by a basic account:
Online shopping checkout payments
Online flight reservations and bookings
Game card/credit purchases for online games
Online movie ticket purchases
Bills payment
Money remittances
How to register an account
The registration process is pretty straightforward. It is as follows:
Once installed, open the app and sign up for an account. (providing a picture of a valid ID and a video selfie will be needed later in the process if you are upgrading your account)
Add money to your account and enjoy the convenience of the service. How do you transfer funds towards the account for online use?
Learning how to load PayMaya is easy because they provide several channels you can use to transfer funds to your account. These include major banks and establishments such as BDO, BPI, Cebuana Lhuillier and Metrobank.
How to load PayMaya using BDO
To transfer funds from your BDO account to PayMaya, follow this process:
Log in with your BDO mobile application and select "Pay Bills" from the menu.
Under "Company/Biller", select "PayMaya"
Enter the amount you want to transfer.
Provide your account name and the number you used to register.
If successful, the BDO application should show a confirmation message with a reference number and the last four digits of the account number. This is how to load PayMaya via BDO.
READ ALSO: Hi-tech na talaga! 'Tusok-tusok' cart, tumatanggap ng online payment
How to load PayMaya 711
At a 7-Eleven store, you can transfer funds to your mobile account by approaching the store clerk directly. But first, follow the following in-app process:
In the main menu, select "Add Money"
Tap the 7-Eleven logo.
Enter the amount you wish to deposit to your account. Tap "Continue" at the upper left of the screen.
The app will generate a bar code. Present this code to the store clerk for him to scan then hand over the amount. (Bar code is valid only for 30 mins. Generate a new one if it expires.)
A text will be sent to you confirming the transaction. Do not leave the store before you receive it.
How to load PayPaya using BPI
Knowing how to load PayMaya using BPI online can be extremely useful for patrons of the bank. To do this, follow this process:
Login to your BPI account using the mobile application.
Expand the menu on the left and select "Payments/Load" and then "Load E-Wallet".
Select the BPI account you want to transfer funds from. Select "PAYMAYA" from the menu under "Load to".
Enter your mobile account number in the "Reference Number" textbox.
Enter the desired amount then click next. You will be prompted to enter the One-Time Pin (OTP)
sent to the mobile number you used for your BPI account. A confirmation text will be sent to you confirming the transaction.
How to load PayMaya using Smart Padala
If you are a frequent user of Smart Padala's services to send funds to a loved one, you'll be glad to know that you can also use it to transfer funds to your mobile account. Here's how:
Proceed to the Smart Padala center nearest to your location.
In transaction slip, check the box that says "PADALA/SEND or RELOAD". Fill out the rest of the information, including the desired amount and your PayMaya mobile number. The boxes under "ADDITIONAL INFORMATION" is intended for users sending more than P5,000. Leave it blank.
Present a valid ID. Student IDs are also accepted.
You will receive a confirmation text message. Do not leave the Padala center until you do.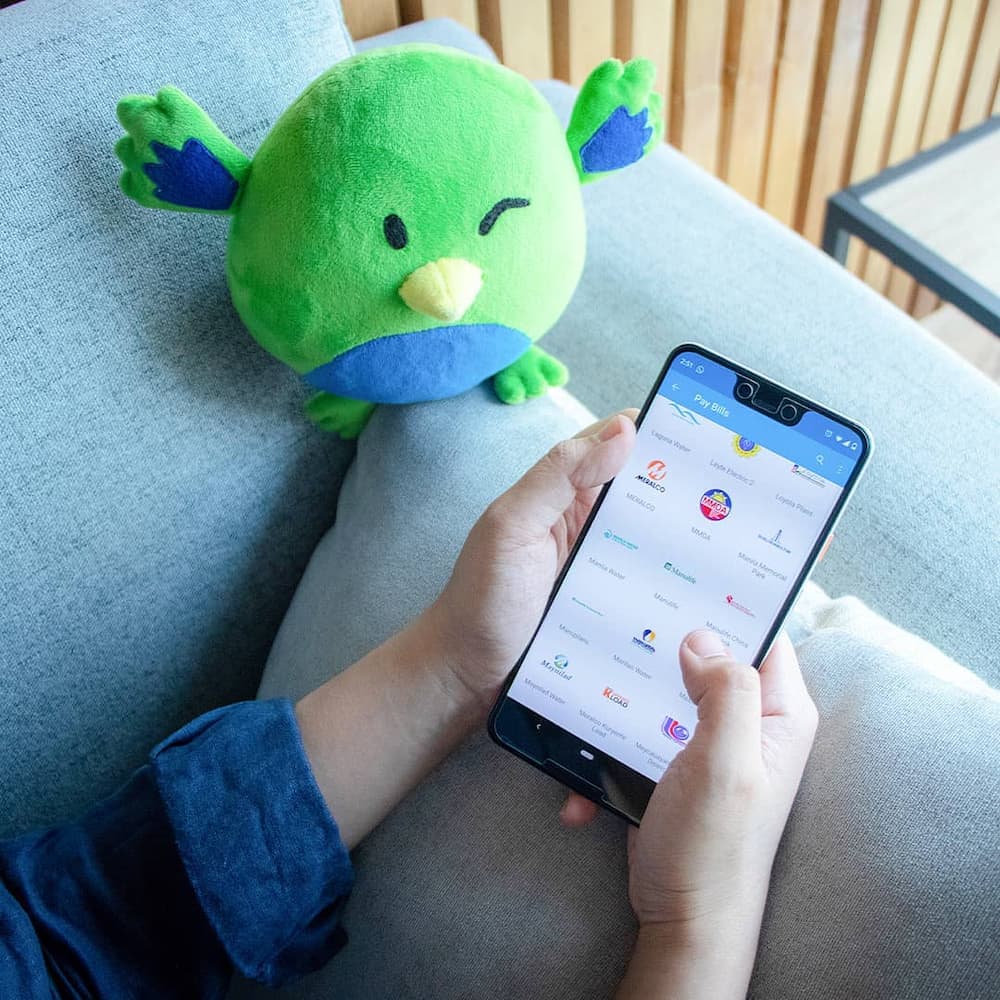 How to load PayMaya card
The service also offers three physical cards that you can link to your mobile app: The Beep card, EMV card, and the PayWave card. Once linked to your mobile application, the funds from your account will be automatically used by the physical card when making an online transaction or if you are paying over the counter using the card. You can also use the card to conveniently make physical withdrawals from any Bancnet ATMs.
Users have also inquired how to load PayMaya using Globe load. However, this method is not yet available. If you want to know how to load PayMaya using Smart load, it is also not possible yet. You can, however, buy load for your Globe/Smart sim card using your mobile account. Here's how:
Login to your account using the Mobile App.
In the main menu, select "Load".
You will see a list of load variations and promotions for Globe, Smart, Talk-and-Text, and TM.
Select the promo best for you and click Continue.
If you are a constant user of the service for your online transactions, then knowing how to load PayMaya using the different methods can significantly amplify this application's convenience.
READ ALSO: How to Get PayMaya Card Philippines?
Source: KAMI.com.gh