Nam Joo-Hyuk height, age, TV shows, and girlfriend
If you are a sucker for handsome guys, with almost-perfect facial features, and towering height, then you must have heard about the South Korean actor and model, Nam Joo-Hyuk. He is a total heartthrob which makes him famous not only in his country but also around the world. His portrayal in the K-drama Weightlifting Fairy Kim Bok Joo catapulted his stardom in the industry.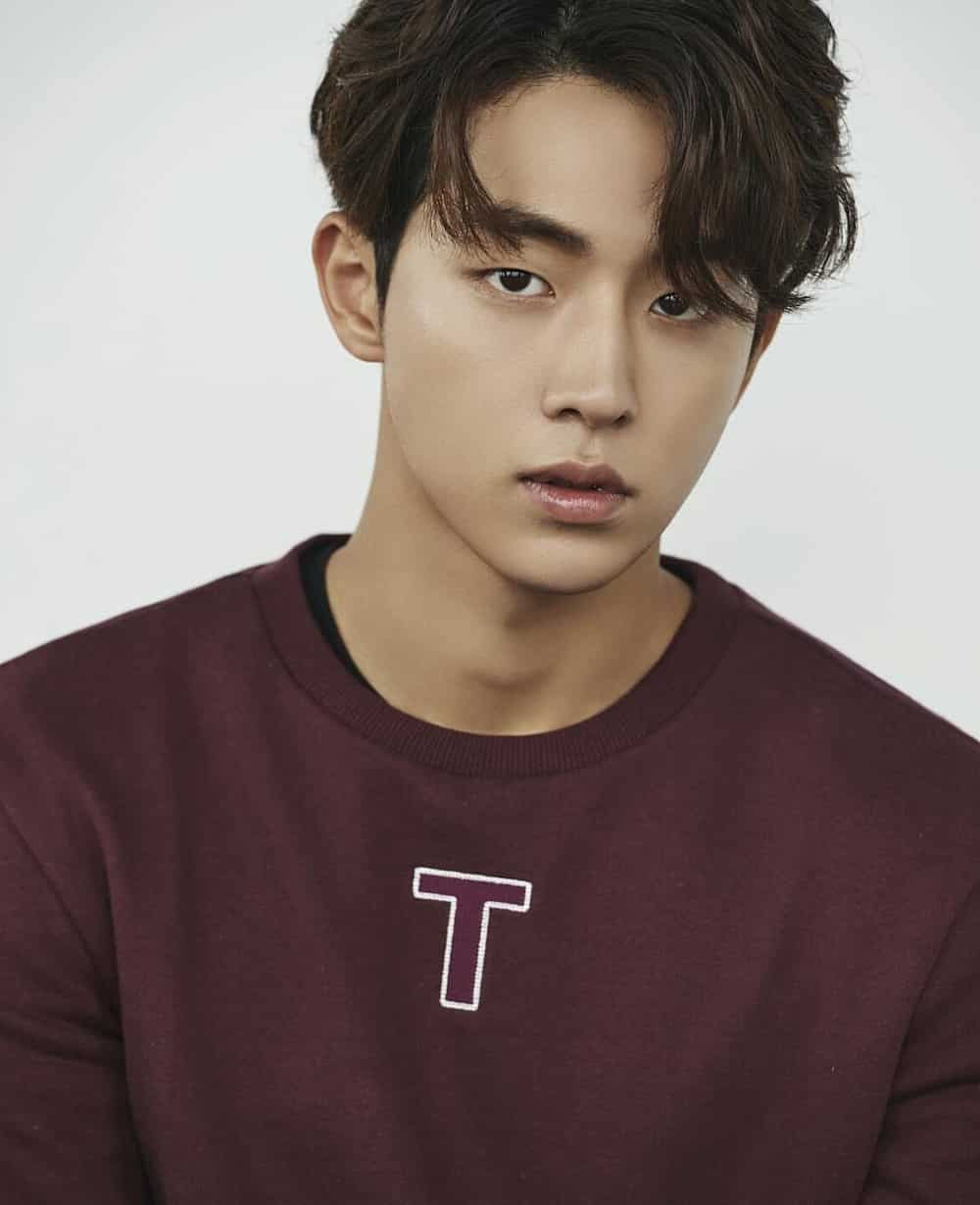 The actor is very popular that his fans seem to know everything about him, but there are more to this guy than meets the eyes. He has surprising preferences and favorites that fans might not know about him yet.
Nam Joo-Hyuk profile summary
Name: Nam Joo-Hyuk (남주혁)
Nationality: Korean
Place of birth: Busan, South Korea
Age: 25 (2019)
Birthday: February 22, 1994
Blood type: A
Height: 188 centimetres
Weight: 70 kilograms
Profession: Actor and model
Instagram: @skawngur
Biography
Nam Joo-Hyuk was born on February 22, 1994, in Busan, South Korea, and he grew up in Yeongdo-gu, Busan. He grew up in a low-income family, where their house did not have a bathroom. In 3rd grade, he only ate noodles for a year, but it did not stop him from studying harder.
When he was in middle school, he dreamed of becoming a professional basketball player. He became a player for Gyeongnam Middle School basketball team for three years. Unfortunately, he got injured and underwent an operation that marked his basketball days to its end.
He then moved from Busan to Seoul and joined the Top Model contest sponsored by K-Plus. Because of Nam Joo-Hyuk height and goods look, he won the said competition and then, later on, signed an exclusive contract under the modeling agency.
Career
It was in 2013 that his modeling career started. He walked the runway for the SONGZIO Homme Spring/Summer collection, and people got so curious about Nam Joo-Hyuk height in feet. It was a surprise to know that he has the towering height of 6 feet and 2 inches, perfect for a male runway model.
In 2014, he was featured in the music videos of the songs of Akdong Musician which is 200% and Give Love. In the same year, he was debuted as an actor with a supporting role in the tvN drama, The Idle Mermaid. During this time, he also appeared in one of Saturday Night Live Korea episodes.
He was given another blessing in 2015 when he was starred in the teen drama series, Who Are You: School 2015. He played the role of Han Yi-An, a star swimmer at Sekang High School. His protagonist role garnered attention from the viewers and gained him teenager fans worldwide. In the same year, the young actor also played the part of the young Jin Hyung-Woo in the K-drama series called Glamorous Temptation.
After a year, Nam Joo Hyuk got another supporting role in the hit college romance series, Cheese in the Trap, a series adapted from a webtoon. He was also starred in the historical drama, Moon Lovers: Scarlet Heart Ryeo.
2016 must be Nam Joo-Hyuk's year because after the two drama series he appeared in, he was then chosen to play the leading role in the youth sports drama Weightlifting Fairy Kim Bok-Joo, which is a big hit. He was the love interest of Kim Bok-Joo, played by Lee Sung Kyung, in the said series. Because of his undeniably great physique, his character was part of a university swimming team in the series while Sung Kyung was a weightlifter. It was an incredible moment for Joo-Hyuk as he gained tremendous support from his fans worldwide during and even after this series.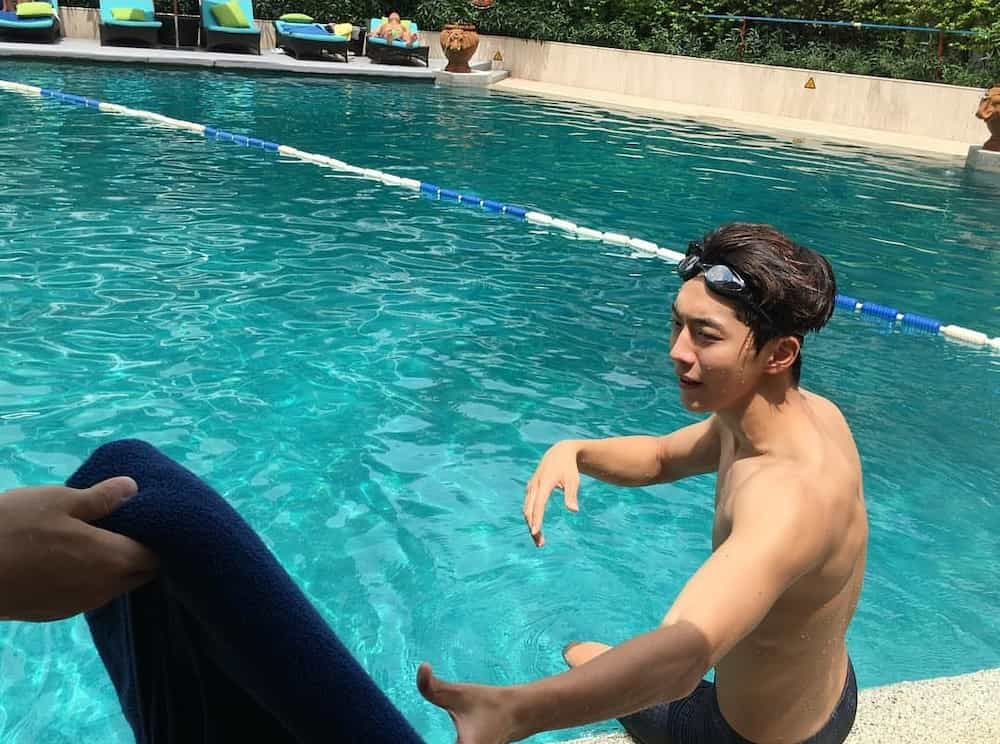 The actor's skillfulness made him appear in different TV shows, drama series, and movies.
Below is the list of Nam Joo-Hyuk movies:
Here is the list of Nam Joo-Hyuk dramas:
The Idle Mermaid (2014)
Who Are You: School 2015 (2015)
Glamorous Temptation (2015)
Cheese in the Trap (2016)
Moon Lovers: Scarlet Heart Ryeo (2016)
Weightlifting Fairy Kim Bok-Joo (2016)
The Bride of Habaek (2017)
Dazzling (2019)
The School Nurse Files (2019)
The actor has shown his talent not only in films and series but also in different television shows. So, here is the list of Nam Joo-Hyuk TV shows where he appeared:
Nam TV (2014)
Off to School (2014-2015)
Celebrity Bromance (2016)
Three Meals a Day: Gochang Village (2016)
My Ear's Candy (2016)
Coffee Friends (2019)
Awards
Nam Joo Hyuk is one of Korea's great actors that is why he has received a numbers of awards and nominations.
He received three different awards for his acting stint in the K-drama series Who Are You: School 2015. He won as the Best New Actor for the 4th APAN Star Awards, Popularity Award for the 29th KBS Drama Awards and Breakout Actor of the year in the 11th Soompi Awards.
Below is the list of Joo-Hyuk's awards:
Best New Actor in the 36th MBC Drama Awards (Weightlifting Fairy Kim Bok-Joo)
Rising Star Award in the 6th Marie Claire Asia Star Awards (The Great Battle)
Best New Actor in the 2nd The Seoul Awards (The Great Battle)
Best New Actor in the 38th Korean Association of Film Critics Awards (The Great Battle)
Best New Actor in the 39th Blue Dragon Film Awards (The Great Battle)
Best New Actor in the 10th KOFRA Film Awards (The Great Battle)
READ ALSO: Lee Min Ho movies, age, girlfriend, Bae Suzy, and height
Dating life
As mentioned earlier, Nam Joo Hyuk is one of the most handsome celebrities in Korea, and fans are so eager to know the ideal Nam Joo-Hyuk girlfriend. In one of the actor's interview, he mentioned that he liked Kim Bok Joo's character and personality, which was played by Lee Sung Kyung.
He said that he likes the way Bok Joo treats her lover. He wants someone very supportive of him, no matter what happens. The actor does not care about the physical appearance of a person, as long as they care and love each other.
Speaking of Weightlifting Fairy Kim Bok Joo, characters Bok Joo and Joon Hyung's love story were brought to real-life by Nam Joo-Hyuk and Lee Sung-Kyung. In mid-January of 2017, Joo Hyuk posted a photo of him with Sung Kyung that made their fans think that they are dating already.
After some time, netizens spotted the two at Coldplay's concert in Seoul. The photo circulated in different social media platforms and sparked mixed emotions from NamLee fans. The actress's agency, YG Entertainment, confirmed the rumor as soon as it was spread. Fans went nuts with their confirmation.
Unfortunately, their relationship lasted for months. Surprisingly, if you visit Nam Joo-Hyuk Instagram, you will see that he still keeps a photo of Lee Sung Kyung even after they broke up, which gives their fans high hopes that the two will be back with each other. The Lee Sung-Kyung and Nam Joo-Hyuk love story will surely stay in the hearts of all the NamLee fans.
On the other hand, the bromance between Ji Soo and Nam Joo Hyuk continues. The two were best friends for a long time now that people start to think that they were brothers or sometimes, twins.
Ji Soo even said that the first thing he does every time he visits Joo Hyuk at home is to lay down on his bed, and watch TV together. Having a best friend might be enough for Joo-Hyuk instead of dating someone else, for now.
Latest updates
Last April, YG Entertainment confirmed that Nam Joo Hyuk will star in the Korean adaptation of the movie, Josee, The Tiger and The Fish. The Korean adaptation will be called Joseph. This Japanese film was extremely popular in 2004.
The movie is about a disabled university student who has to ride in a stroller pushed by her grandmother. Joo-Hyuk will play the role of the female protagonist's lover. On the other hand, it is not yet known t the public who will play the female lead.
Aside from the film Joseph, Nam Joo-Hyuk will also star his first Netflix original series Nurse Teacher An Eun Young, in 2020.
Facts about Nam Joo-Hyuk
Before sleeping, he's doing push up for 4 minutes.
He does not like cold noodles.
He can cook Ddeokbokki.
He loves watching movies and searching for good music.
He likes strawberries, peaches, apples, and grapes.
He has an IQ of 135.
A bright future is undoubtedly waiting for the handsome and talented actor. With Nam Joo-Hyuk age of only 25, he surely has a lot of projects to do, roles to portray, and fans to meet as he continues in the industry.
READ ALSO: Lee Sung Kyung Instagram, height, boyfriend, age, and movies
Source: KAMI.com.gh