Han Hyo Joo husband, movies, age, and Lee Jong Suk
Han Hyo Joo is a famous South Korean actress. Many people know her for acting leading roles in television drama series like W-Two Worlds and Legacy, among others. She has also won numerous awards like the 34th Blue Dragon Film Awards. What else do you know about her?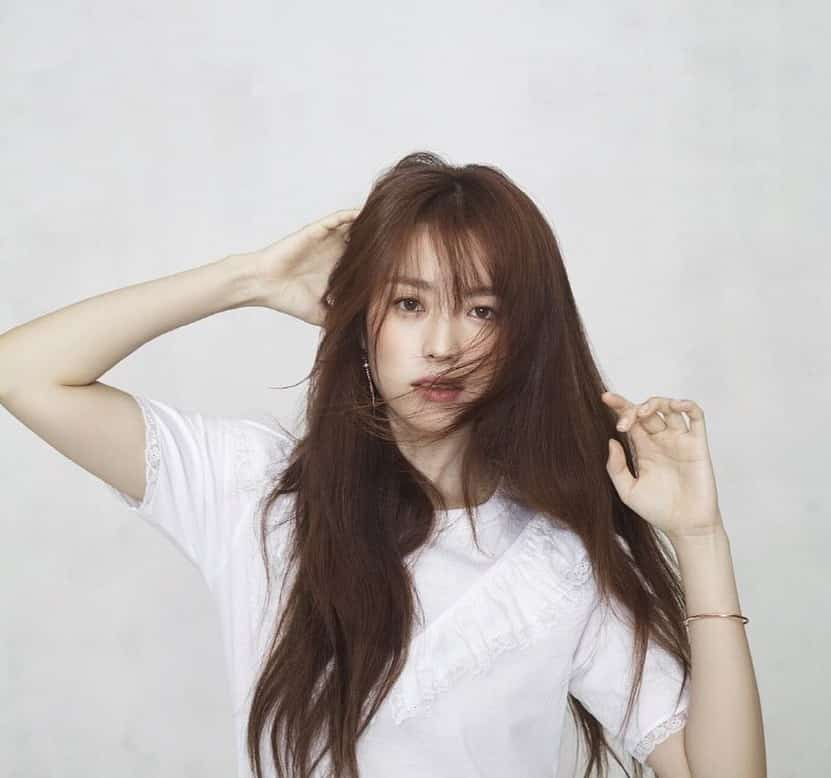 If you are a fan of South Korean films and series, you must know Han Hyo Joo. Her appearance in Like Land and Sky drama led to her humongous fame. She has been artistic since childhood and started participating in theatre production. Apart from acting, she is also a spectacular model who has won several beauty pageants.
Profile summary
Name: Han Hyo Joo
Date of birth: 22nd February 1987
Age: 32 years
Sibling: Han Ji-Hoon
Height: 1.72 m
Han Hyo Joo biography
She was born in Cheongju, which is located in North Chungcheong province, South Korea. Her date of birth is on 22nd February 1987. As of the year 2019, Han Hyo Joo age is 32 years. Moreover, she hails from a middle-class family. Her mother started out as a teacher, and later became a school inspector.
On the other hand, her father worked as an air force officer. He brought up his family in high discipline levels. She has a young brother Han Ji-Hoon. Being brought up in a conservative family, she was given less freedom as a girl. Therefore, she grew up as an introvert child.
During her childhood, she showed interest in the art field. She took part in track & field spot while studying. Even though she was good at her studies, she felt that the local schools were not giving her appropriate opportunities to express her skills.
Afterwards, she requested her parents to relocate to Seoul for her high school studies. Her dad was reluctant to allow her at first. Joo was robust and determined teenager who insisted on her demands. She moved to Seoul in her Sophomore year and attended Bulgok High School. Later, she joined Dongguk University and studied Theater and Film.
Hyo Joo husband
Is Han Hyo Joo married? The answer is no. However, she has allegedly dated several guys. In 2009, she was rumored to be in a relationship with Kang Dong-Han.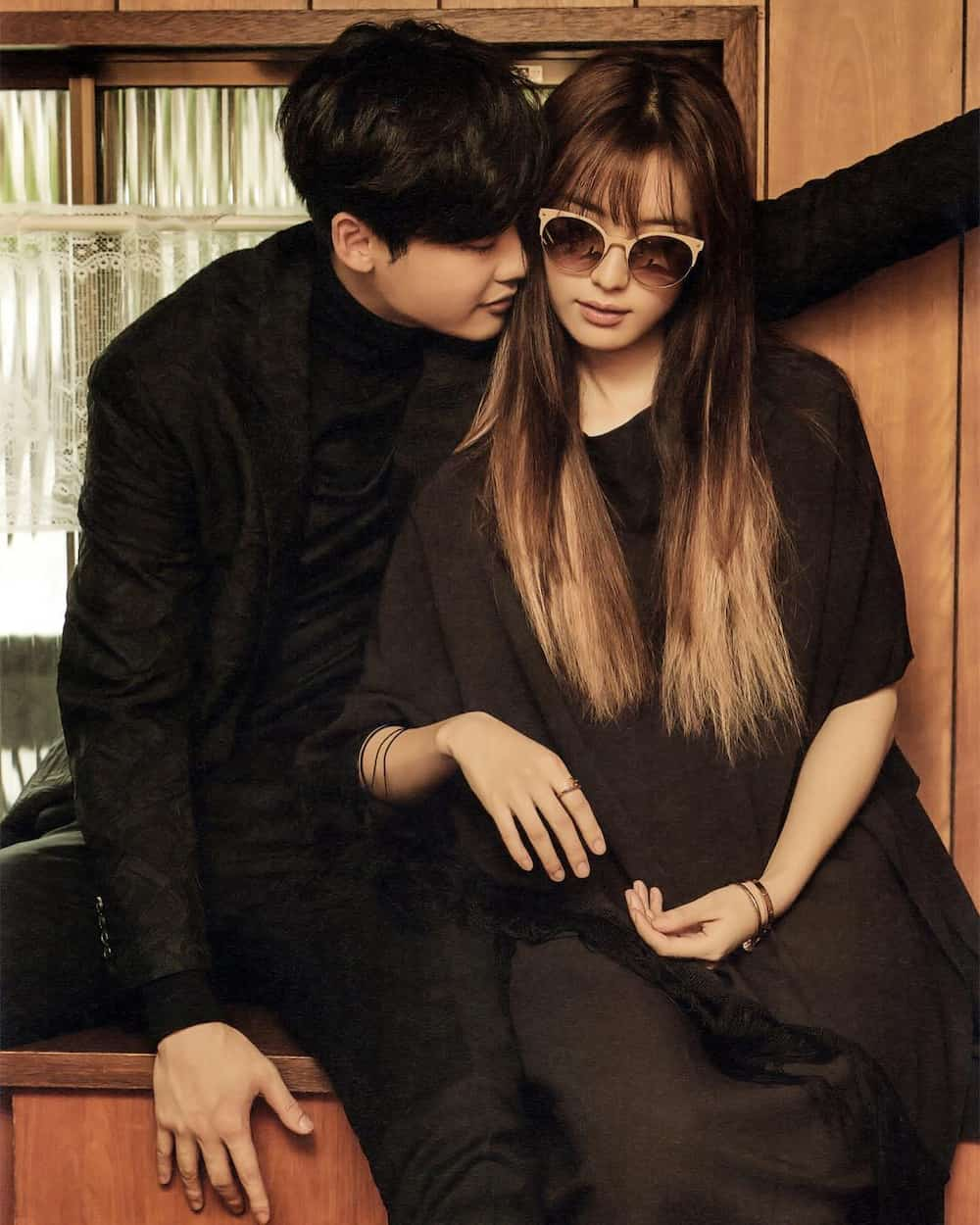 Moreover, she allegedly had a relationship with Bae Soo-Bin. Later the news faded, and Bae got married. There were also rumors that she dated Lee Seung-gi, but none of them confirmed it. Her picture with Kang Dong -Won in the United States circulated in the social media making many believe they were an item. They later brushed the rumors off.
Most people believe that Han Hyo Joo boyfriend is Lee Jong Suk. The speculation was fueled by onscreen romance in the film 'W.' Lee was Han Hyo Joo husband in the drama film. Han Hyo Joo and Lee Jong Suk were the lead roles in the 'W'MBC drama film.
Lee Jong Suk and Han Hyo Joo acted as a couple who had such a close relationship. This makes people assume they are married in real life. However, the two have never addressed the matter; therefore, the speculation is yet to be confirmed. The rumor of the two being a couple is still Han Hyo Joo latest news.
READ ALSO: Skusta Clee girlfriend: name, Instagram, profile
Joo acting career
She was recognized for her talent back in 2003 during beauty competition that was organized by Food Corporation Binggrae. She begun her career by acting My Teacher, Sitcom Nonstop 5 and My Boss.
Afterwards, she acted Ad-lib Night, a budget independent film of director Lee Yoon-Ki. After that, she was stared in two TV projects that made her reputation rise. Both dramas drew tremendous views and high ratings national wide.
Her reputation amplified after acting Brilliant Legacy, a film she co-starred with Lee Seung-gi. It was a massive hit resulted to endorsement deals as well as television interviews. Subsequently, Han Hyo Joo movies have been renowned in Korea.
In 2011, she acted Always a film starring the role of a blind telemarketer. The following year she acted as Lee Byung -Hun's Gwanghae queen in Masquerade film. She acted with Jung Woo-Sung and Sol Kyung-gu in a thriller action film Cold Eyes.
She reunited with her former Love 911 co-star in 2014, and played a role in Myohyangsangwan. It is a story of a North Korean waitress and a South Korean painter in a North Korean restaurant. She later made a comeback to television in 2016, and acted W a drama was a big hit on the TV.
Han Hyo-Joo TV shows
She started being an invitee in television shows in 2005. In most cases, she was invited because she was popular. She is a frequent guest in Running Man Show. Han Hyo Joo Running Man appearances have increased her popularity in South Korea entertainment industry.
Hyo Joo music
She is also a musician who has composed several songs since 2005. Some of her songs are singles, while others she has collaborated with other musicians. Some of them include, It's the First Time a single I 2005, Oh Seoul a collaboration between My -Q and Han Hyo Joo and Spring Lady a song she sung with Chun Woo-Hee.
Han Hyo Joo awards and nomination
Her talent has enabled her to be recognized and win numerous awards. Some include:
A Grand prize for 9th Miss Binggrae Smile Pageant
Nominated for KBS Drama Awards
Won Pearl Award for 1st Korean Jewelry Awards
She won Best TV Actress in 47th Braeksang Arts Awards in 2011
Body measurements
Han Hyo Joo height is 1.72 m and her weight is 48 kgs. Moreover, she resembles many celebrities. For example, people mistake Han Hyo Joo and Song Hye Kyo also a South Korean actress.
Han Hyo Joo Instagram
Han Hyo Joo Instagram is active and has over 900,000 followers. You can follower her to view her beautiful pictures.
Han Hyo Joo is a famous Korean celebrity. She has beautified television screens for a number of years. She was determined to be an actress since she was young. Her determination made her move to a high school in Seoul to get the necessary skills. Her talent is evident in numerous TV series and films she has acted.
READ ALSO: Red Velvet members profile: birthdays, height, age, main singer
Source: KAMI.com.gh