Arnel Pineda bio: wife, age, son, how much is he worth?
Arnel Pineda is a Filipino singer and songwriter. He developed an interest in music at a tender age. Currently, the musician is among the singers in the Philippines with a considerable following. He has worked with various bands and notable individuals in the industry to make his name stand out among his competitors. However, not so many people know him, especially when he is not on the stage entertaining them. Well, Pineda has a fascinating biography that can inspire you.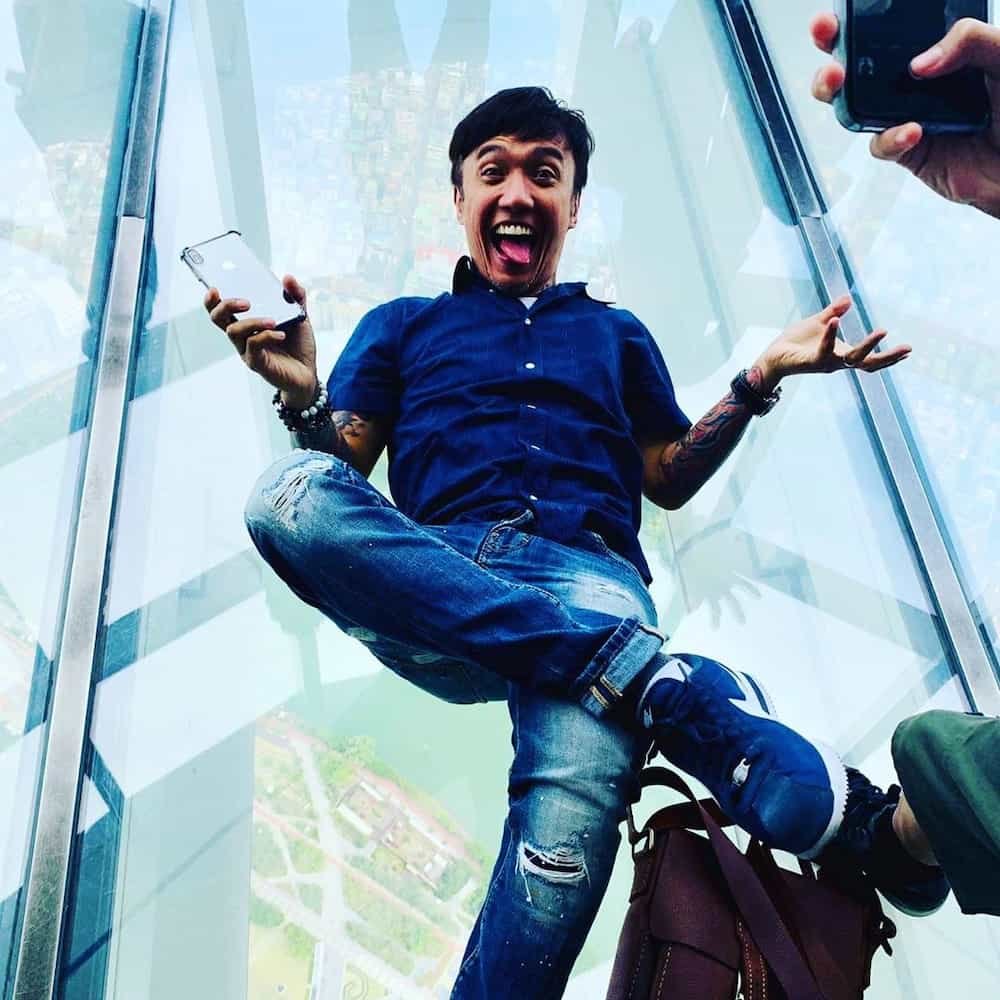 If you are not keen when listening to Arnel Pineda songs, you might mistakenly think it is Steve Perry. Many times, people find it difficult to distinguish his voice from that of Perry. Steve was the former lead singer in the Journey band, which happens to be Pineda's current music band.
Arnel Pineda profile summary
Full name: Arnel Campaner Pineda
Place of birth: Sampaloc, Manila
Date of birth: September 5, 1967
Ag: 52 years
Birth sign: Virgo
Nationality: Filipino
Parents: Restituto Lising Pineda and Josefina Manansala Campaner
Spouse: Cherry Pineda
Children: 4
Occupation: Singer and songwriter
Arnel Pineda early life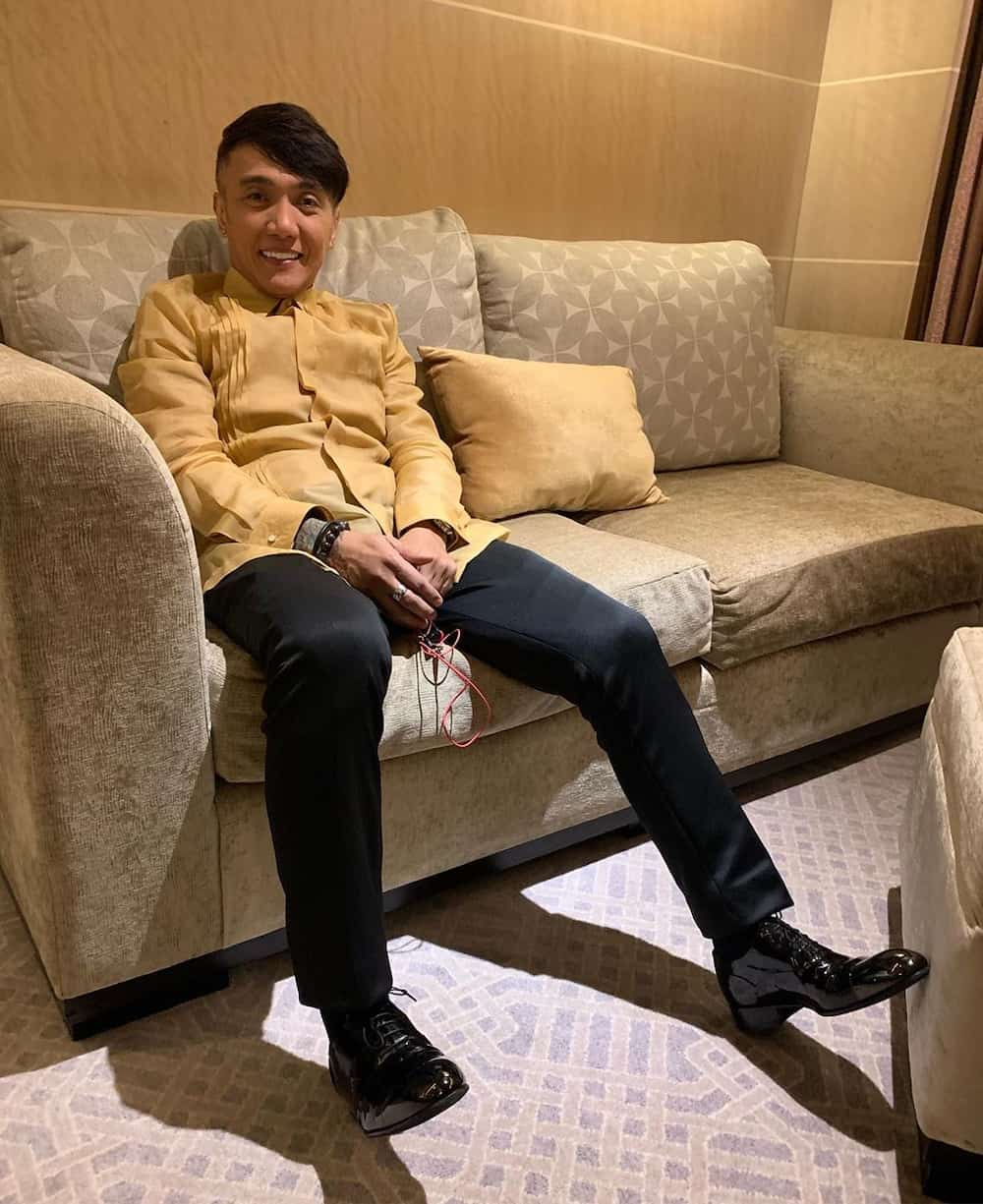 Arnel Campaner is among the famous singers in the Philippines. The singer was born on September 5, 1967, in Sampaloc, Manila. Unlike other musicians, Campaner rose to fame from a humble background. His parents encouraged him to sing from an early age. In fact, he began participating in music concerts as early as five years old. Unfortunately, his mother died when he was 13 years, and his life became a living hell.
Siblings
Arnel is not the only child in the family of Restituto Lising Pineda and the late Josefina Manansala Campaner. He has three siblings, and all of them are boys. Their names are Russmon, Roderick, and Joselito.
His mother's demise slightly interrupted his dream as he was forced to do odd jobs to support his father. Reports have it that after his mother passed away, they were left with a huge unsettled debt. So, he resolved to help his father to clear the debt as well as provide for his family. Even with such a troubled childhood, he managed to secure a position in the Ijos band at the age of 15 years old.
How old is Arnel Pineda?
Fans and well-wishers are always eager to know the age of this sensational musician. Some are misled because of the many conflicting pieces of information available on the internet. Well, you will be surprised to know that Arnel Pineda age is 52 years.
Arnel Pineda's family
Pineda is a family man. He is married to a beautiful wife by the name Cherry Pineda. They made it official in 2001. Together, they are blessed with four children. However, Cherry is not the mother of all four kids. Two are hers, while the other two are from Pineda's previous relationship. Cherub and Thea Chenelle Pineda are the children that the couple shares.
READ ALSO: Robert Downey Jr bio: age, movies, net worth, wife
Arnel Pineda wife is supportive of her family. There are several instances where she accompanied her husband to perform in different music events. Unlike other celebrities, the couple does not expose much to the public about their personal lives. It is for this reason that most people have been seeking to know about Arnel Pineda son, daughter, and other family members.
Career
As mentioned earlier, Pineda has had an inspiring career journey. His journey to success has not been a smooth one. Perhaps, some of the setbacks significantly helped to shape his career.
Pineda was not born in a musical family, but his passion for music set in at five years old. His late mother, who was a tailor, used to challenge him to participate in music concerts. Little did she know that his son would become a superstar many years later. At age 15, he was already playing in a local band by the name Ijos. Due to his powerful voice, he was appointed as the frontman for the band. His appointment was a shock to some of his friends in the group because he was not trained like them.
In the late '90s, some of Ijos members joined hands to form another band. They named the band Amo. Pineda was among the members of the new group. Amo used to perform songs by influential groups in the country like the Journey, Heart, and Queen. Luckily, the group made it when they won the Philippines' leg of the Yamaha World Band Explosion Contest in 1988. Although they were disqualified from the finals due to technical issues, they managed to gain more followers across Asia.
Two years later, the members agreed to disband Amo. However, that was not all. They formed another one, and this time they named it Intensity Five. Through the group, Arnel won the Best Vocalist Award. Unfortunately, Campaner developed health complications that led to the loss of voice. He disappeared for sometimes before coming back with a solo album Pineda featuring Warner Brothers.
By 2001, he was getting more shows in different parts of the country, where he was working with established bands and musicians. With such a broad fan base, he decided to form his group. Arnel Pineda band used to play in social places. The band was the talk of the town. They performed songs such as Looking Glass and The Way We Do, which became a favorite for many.
His career became even better in 2006 through to 2008. In these years, he worked with acclaimed bands like The Zoo. His impressive and captivating performances attracted Neal Schon of the Journey. Shon discovered him through a YouTube video and decided to reach out to him through Noel Gomez, a mutual friend.
Pineda's career took another turn when he finally met Neal Schon. By the time he was joining the group, Steve Perry was leaving. So, he took his place in the band. He was appointed as the lead singer of Journey. He made his first appearance when the band was invited to perform at the Viña del Mar International Song Festival in Chile. While in the group, he released many songs, and later a documentary titled Don't Stop Believin': Everyman's Journey. Precisely, the Arnel Pineda Journey role is the most significant one in his entire career.
Arnel Pineda net worth
Most of Arnel's wealth is from his songs and series of performances. While in Journey, he released three DVDs; Revelation, Journey: Live in Manila, and Eclipse. Revelations performed extremely well. It went platinum a few days after its release by staying top 5 for close to a week in the Billboard. Apart from music, he models for many local products in his country. According to Celebrity Net worth, his net worth is estimated to be $15 million.
The singer, who doubles up as a songwriter, lives a lavish lifestyle. For instance, the Arnel Pineda house is among the indicators that he is wealthy. Also, over the years, he has helped to improve the lives of the less privileged in the society.
Lastly, to better the lives of the youth in his society, he established Arnel Pineda advocacy. Through the advocacy, he encourages the youth to invest in education to better their lives. The reason behind the advocacy is his childhood experiences that almost shattered his dreams.
Arnel Pineda is a Filipino musician and songwriter with an inspiring biography. He has an incredible voice that keeps his followers yearning for more. Arnel is a favorite to many, both in Asia and other parts of the world. He believed in himself from an early age. Despite the challenges he experienced, he has managed to fulfill his dreams. Due to his troubled childhood experiences, he is supporting youths and the less privileged to rise from poverty to achieve their hearts' desires.
READ ALSO: James Harden bio: age, height, stats, is he married?
Source: KAMI.com.gh