Xian Lim bio: age, net worth, parents, photos
Alexander Xian Cruz Lim-Uy, famously known as Xian Lim, is a Philippines based actor, singer, model, director, host, and professional basketball player, among many other things. You may probably know him for his roles in My Binondo Girl, Ina, The Reunion, Anak, Kapatid, Bride for Rent, and The Story of Us. Seeing how much he is talented, Xian could have had a good life in the USA, but he chose to have a career in the Philippines where he became a household name. However, he still holds American nationality since he was born there. He can also claim Chinese nationality by the virtue that he is of Chinese-Filipino descent.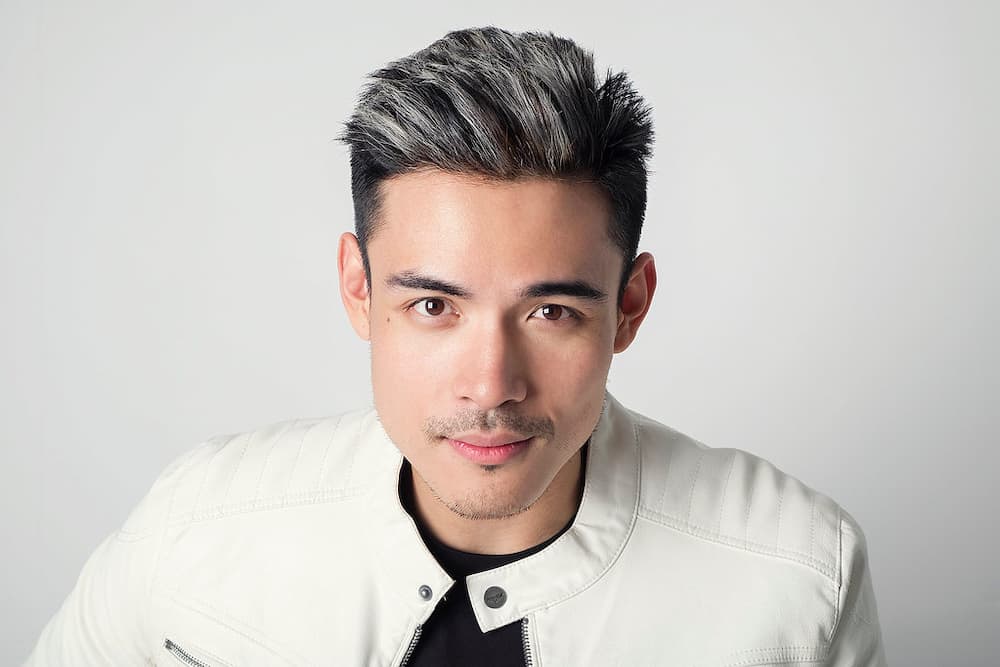 Xian Lim is very handsome, but he has gained fame more because of his good heart. The star has been involved in many charities, including participating in events such as charity basketball games. In the entertainment industry, Xian has done almost everything - voice-overs, acting, singing, sports, directing, show hosting, and modelling. This has made him an absolute star with millions of fans who like him for one thing or another.
Xian Lim profile summary
Name: Alexander Xian Cruz Lim-Uy
Stage name: Xian Lim
Date of birth: 12th July 1989
Place of birth: San Francisco, California, USA
Xian Lim age: 30 years old
Birth sign: Cancer
Parents: Godofredo Lim-Uy & Mary Anne Cruz Lim
Education: University of the East
Occupation: Actor, singer, model, host, director, professional basketball player
Xian Lim biography
Xian Lim is an American-Filipino actor, model, and singer who has also turned into professional basketball. He was born on 12th July 1989 in San Francisco, California, USA but moved to Manila with his parents Godofredo Lim-Uy & Mary Anne Cruz Lim when he was only six months old.
Xian Lim parents separated when he was ten, and he relocated to Daly City, California, with his mother. His mother used to be a model and piano teacher, which is why Lim developed an interest in musical instruments such as the trombone, piano, guitar, and saxophone.
He joined a symphonic band while he was in high school. Xian moved back to the Philippines to join the college as a basketball varsity scholar at the University of the East in Manila. It is during this time that he became involved with modelling and acting. Xian was a contract artist of Star Magic from 2008 to 2017 when he signed a contract with Viva Artists Agency in 2018.
READ ALSO: JK Labajo bio: girlfriend, age, instagram, tattoo, latest news
Girlfriend
Xian Lim is said to be dating actress Kim Chiu. Xian Lim and Kim Chiu made their relationship public in 2012, and they have been together since then. Kim Chiu revealed that they have been a couple during a guest appearance on an episode of Tonight with Boy Abunda. However, the big question still is, are Kim Chiu and Xian Lim married? There is no available information to suggest that they are married, meaning that they are still boyfriend and girlfriend.
Xian Lim height and other measurements
The fact that Xian Lim is a basketball player is an indication that he must be tall. True to that, the star stands at 6 feet 2 inches tall (188 cm or 1.88 meters). The University of the East graduate weighs about 65 kilograms, and his other body features include black hair and eyes.
Net worth
There must be several revenue streams into Xian Lim's bank account since he engages in many activities such as acting, playing professional basketball, modeling, directing, and singing, among other things. In addition to that, he has been the recipient of several awards. All these things must be contributing to Xian Lim net worth, which is yet to be disclosed to the public.
READ ALSO: Christopher de Leon bio: net worth, children, wife, age
Photos
Xian Lim IG account is where the bulk of his photographs are found. The model has made it a habit to post pictures of himself almost daily, and it is understandable because he has to keep his fan base satisfied. Some of the most recent Xian Lim photos include:
Following mama's footsteps
One can tell that Xian's mother had a significant influence on him to the point of taking up music instruments. He began with a piano before moving on to more sophisticated and modern instruments such as this one called a theremin. It is an electronic musical instrument controlled without any physical contact. This shows that Lim was a good student who has taken his musical knowledge to the next level.
Another talent?
The list is already big enough for the number of things Xian Lim can do. He can play several musical instruments, acting, modeling, singing, playing basketball, and hosting shows. As if that is not enough, the star has found time in this quarantine season to practice ventriloquism. Perhaps next we will be hearing the actor doing standup comedy.
Leading by example
The way of life has changed for everyone with measures to curb the further spread of the coronavirus. Those measures include lockdowns, social distancing, quarantine, washing hands, and wearing masks, among others. Even celebrities have put on hold events such as live performances and sporting activities. Xian has complied with these measures and can be seen self-isolating as a way of quarantine.
Keeping fit
There are many reasons why Xian has to keep fit. First, he must do it to remain healthy. Apart from that, he is also a model, which means he must maintain an attractive physique because his career is dependent on it. He is also a basketball player, which requires him to be fit because it is a physical game, and he has to avoid injuries.
If it's been done, he will do it
The only conclusion we can make is that if it can be done, Xian can do it. We have been amazed by the number of things he can do competitively, and the list keeps on increasing. How does he even find the time to do all these things? It is a lesson to his fans that they can do multiple things to make their lives interesting while at the same time earning from some of those things.
It seems like the life of Xian Lim has been a cycle, but he has made the most out of every opportunity available to him. He comes from a separated family, but that did not impact him negatively. He took lessons from his mother, which eventually made him a singer. He also takes after his father, who used to play basketball. He has since established a name for himself in the Philippines.
READ ALSO: Rica Peralejo bio: husband, age, baby, height
Source: Kami.com.ph