15 recent Pinoy celebrity scandals: Photos and videos (Updated 2023)
A lot happens in the Pinoy celebrity world. Celebrities' personal issues often find their way online and to the mainstream media. Messy abusive relationships, adultery and cheating issues, business rivalry, catfights, and so much more have happened in 2023 so far. Discover the recent Pinoy scandals below.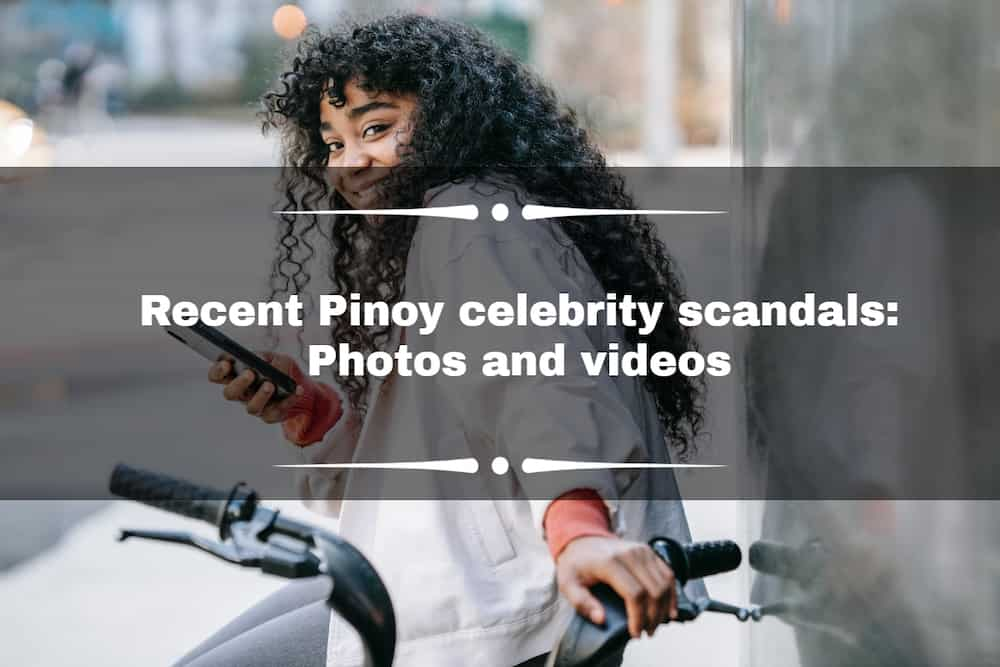 The Philippines' local entertainment industry has many trending news from celebrity break-ups, legal battles, family issues, celebrity rivalry, and more. People follow celebrity scandal news for entertainment.
New Pinay scandals and updates on old stories
This article highlights new Filipino scandals and contains updates of old stories that have been making waves online from a few years ago to 2023. The post has links to YouTube videos, social media posts, and blogs to back up these stories.
1. YouTuber Wow Mao caught in the USA leaked intelligence documents scandal
In April 2023, Wow Mao, a Filipino Youtuber based in the UK, was accidentally trapped in a huge scandal regarding leaked USA intelligence documents. He keeps his identity and real name private.
A teenage member of Thug Shaker Central shared the documents on the community server. He wanted to impress the group with things he found online but didn't intend to leak the documents.
Wow Mao was following the Thug Shaker Central server, but it was not connected to his discord server. The YouTuber and his discord moderator, Kralj, did not immediately flag the content due to the volume of chat messages on the server.
Mao believed the information was posted on March 1, 2023, but he noticed it when the news came out in April. He rarely moderated his server because he was focused on content creation.
Kralj and Wow Mao were surprised when they had to deal with the FBI and the CIA. People believed he was the leaker and protested the police to arrest him or send him back to the Philippines.
2. Deniece Cornejo and Vhong Navarro's sexual assaults court case
The SC's latest ruling, issued on February 8, 2023, marked the end of a nine-year rollercoaster legal dispute between Deniece Cornejo and Vhong Navarro.
The Supreme Court (SC) 3rd Division dismissed the rape and acts of lasciviousness charges model Deniece Cornejo filed against actor Vhong Navarro in January 2014. The decree was made public on March 13, 2022.
3. Matet de Leon and Nora Aunor's business feud and reconciliation
Earlier in December 2022, Filipino actress Matet de Leon expressed her frustration over her adoptive mother, Nora Aunor (Filipino actress, recording artist, and film producer), live on her Facebook account. She claimed Nora Aunor planned to start a business similar to hers.
Matet said she confronted her mother for planning to launch a direct competitor. Nora advised her to resell her products and focus on acting. Matet vowed not to talk to her mother again. Nora did not react to the issue. The mother and daughter reconciled in January 2023.
4. Liza Soberano says 'call me Hope' was misunderstood
Another new scandal in social media Philippines is about Filipino-American actress Liza Soberano. She trended for a few weeks because fans mistook her. The actress asked her supporters to address her as "Hope" in an e-commerce ad in February 2023.
The Forevermore star explained that stopping fans from mixing her brand name and birth name would help her start building her brand on a clean slate.
It's actually very surprising to me because now when I go out, people call me 'Hope.' I've been to concerts and stuff, and people would scream, 'Hope! Hope!' I love my name and everything, but now I was like, 'Oh my God, I was so misunderstood," she said. "Like this is not what I want. I still want to be known as Liza. And people comment on my Instagram, too. They ask, 'Why is your name still Liza?'"
The actress also admitted that backlash from people stressed her:
Honestly, I didn't imagine that things would turn out the way it did at the time. That period was a very stressful time for me because I felt very misunderstood. I felt, in a way, more or less, like, I didn't belong anywhere. I felt like I was being outcast.
5. Shopee faces backlash for endorsing actress Toni Gonzaga
In September 2022, social media went wild in the Shopee endorsed Toni Gonzaga. The Filipino actress and vlogger Toni Gonzaga was an avid supporter of President Marcos. Twitter and Facebook users urged the public to uninstall and delete Shopee's mobile app.
Many Filipino Shopee online customers were disappointed in the ecommerce giant for wanting to pay Gonzaga a fat check after firing thousands of local staff to downsize. People claimed Gonzaga did not deserve to be the brand's ambassador because she was politically divisive.
The public scrutinized her political views in the 2022 elections campaign season. The online frenzy made Shopee's rival platform, Lazada Philippines, a viral topic on Twitter. Lazada announced a surprise giveaway of vouchers to thank its customers.
6. Kris Aquino and fiancé Mel Sarmiento's canceled wedding
Kris Aquino (Filipino television host, actress, producer, socialite, and businesswoman) announced separating from Filipino politician Mel Sarmiento (former DILG secretary) on January 3, 2022. They got engaged in October 2021.
Aquino her deteriorating health was among the reasons they parted ways. The mother of two wanted to focus on it for her sons. Part of her statement read:
But in order for me to be able to peacefully move on, and focus on myself and my health, because my sons still need me, Kuya Josh has autism, and Bimb will only turn 18 in 3 years, 3 months, and 16 days, I must end this chapter.
7. Ana Jalandoni was allegedly abused by her boyfriend, Kit Thompson
Filipino actress Ana Jalandoni was rushed to the hospital in early 2022 after Kit Thompson reportedly assaulted her during his birthday celebration in Tagaytay.
Kit is a Filipino-New Zealander actor, model, and television host. Jalandoni said she went out of their room to look for a signal to tell a friend about their vacation.
Thompson got paranoid, thinking she would leave him. He beat her until she was unconscious. Jalandoni later attended The Interviewer with Boy Abunda, where she revealed other instances Kit was abusive and violent in their relationship.
8. Carla Abellana and Tom Rodriguez split
Tom Rodriguez and Carla Abellana were together for seven years before they married in October 2021. Rodriguez is a Filipino-American model, actor, host, and singer, while Carla is a Filipino actress and model. They had numerous projects with GMA-7 as a real-life couple.
What happened to Carla Abellana and Tom Rodriguez?
In June 2022, Carla confirmed break-up rumors in a random Instagram comment. She said she was "disrespected, betrayed, and lied to." Tom released a statement through his talent manager Popoy Caritativo's Instagram post. It confirmed the break-up and revealed their plans for divorce.
9. Dawn Chang and Cristy Fermin's dispute
In February 2022, Cristy Fermin (talk show host) and her entertainment writer-friend, Lolit Solis, ridiculed Dawn Chang (dancer and actress) for demanding an apology from Fermin.
During an episode of their show, Take It… Per Minute, Me Ganun?! the two discussed Fermin's claims that Chang seduced the ABS-CBN bigwigs to secure her status as an artist.
The public believed ABS-CBN artist Chienna Filomeno's Tweet was her regarding the discussion.
Due to the rift between former GirlTrends dancers Filomeno and Chang, online users assumed Chienna Filomeno's Tweet was directed to Chang.
10. Jelai Andres' lawsuit against King Badger
King Badger (rapper and songwriter) cheated on Jelai Andres (actress/YouTuber) with YouTuber Toni Fowler about six months after marrying her in October 2018. His infidelity has become one of the biggest Pinoy scandals for several years.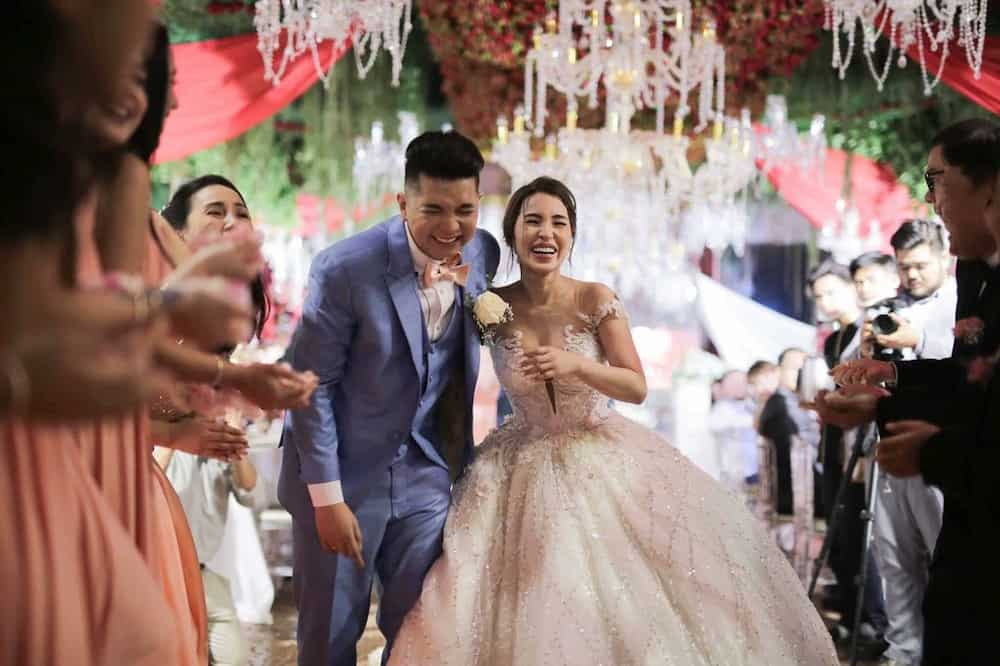 In April 2021, the couple clashed on social media over Guitterez's multiple cheating. The public turned against Jon Guitterez (alias King Badger). Some urged his wife and Toni to unite and teach him a lesson. The latest Pinay actress scandal about Jelai is her concubine lawsuit against Guitterez in June 2021. The court set a hearing on March 2023.
11. Toni Fowler attempted suicide after her relationship with King Badger
Ex-Battalion member King Badger and actress Jelai Andres were together since 2015 before marrying in 2018. Toni Fowler told her side of the story in March 2022 at an interview with Toni Talks. She said she was not a third party in King Badger's marriage.
Toni connected with King Badger in 2016 and initially thought he was single. He apologized for bringing her into his mess when their affair broke out online. People bashed and threatened Toni and her daughter online. She blamed herself and attempted suicide because of the backlash.
Her wake-up call came when he older sister Marie threatened to put her into rehab over alcoholism. In the Toni Talks vlog, Toni shared lessons she learned from that challenge.
12. Carlo Aquino and Angelica Panganiban's breakup
Fans believed actors Carlo Aquino and Angelica Panganiban were teenage sweethearts on and off the screen. The duo did not make their relationship for so long. They starred together in many projects, including the 2018 movie Exes Baggage.
In March 2019, the actress announced she was ending their friendship. Angelica was hurt by rumors of Carlo on vacation with his girlfriend, model Trina Candaza.
Carlo admitted he led Angelica on during their film promotion. He requested fans to direct their anger at him instead of trolling his rumored girlfriend, Trina Candaza.
13. Carlo Aquino and Trina Candaza's split
Fans have been trolling the model claiming she ruined Carlo Aquino and Angelica Panganiban's relationship. In January 2022, Trina Candaza denied being the third party in their romance.
In an ABS-CBN News article released on March 3, 2022, Carlo said he and Trina separated in 2022. They are co-parenting their daughter Mithi.
14. Chienna Filomena and Dawn Chang's fallout
Filomena and Dawn's controversial friendship fallout is a common Pinay artist scandal. They have not been on good terms since their days in GirlTrends. Chienna Filomena and Dawn Chang's fallout first went viral in April 2019.
Chienna revealed on Tonight With Boy Abunda that fellow GirlTrends members Dawn Chang (former Pinoy Big Brother contestant) and Erin Ocampo gossiped about her. She confronted them, but they had nothing to say.
Dawn Chang responded to Chie's accusations on Tonight with Boy Abunda. She claimed Chienna and Erin fought and even pulled her hair. Her only role in the scandal was encouraging Erin to tell the management her side of the story.
Are Chienna Filomena and Dawn Chang still friends?
The rift between Chang and Filomeno seemed to have continued in 2021, even after they left the GirlTrends. After their confessions on Tonight With Boy Abunda, Dawn announced parting ways with the dance group in August 2019.
After more shade being thrown back and forth between them, Chie told reporters at the Star Magic's Black Magic Halloween party that she and Dawn were no longer on speaking terms and could not mend their friendship.
15. Gretchen Barretto and Atong Ang's rumored romance
The Barrettos have experienced over 15 years of family feuds and reconciliations. Marjorie Barretto and her sisters Claudine and Gretchen have been at odds for many years.
In October 2019, Gretchen was caught in a speculated romance with businessman Atong Ang amid her show biz fights with Marjorie and other Barrettos. The pair were snapped together, sleeping and holding hands on a plane.
The two refuted claims of having a relationship beyond friendship. Atong said he and Gretchen's husband, Antonio Cojuangco, were friends/business partners. He only escorted the lady to her dad's wake because of an estranged relationship with her sister.
In other Pinay celebrity scandals, Gretchen allegedly 'stole' Atong from her niece, Nicole Barretto. Gretchen accused Nicole of stealing Atong from her aunt, Claudine. Atong denied any romantic relations with the three ladies.
Is Gretchen Barretto and Atong Ang together?
Gretchen Barretto and Atong Ang are still friends.
The biggest Pinay scandals dominate entertainment headlines for months or even years. There are there have been plenty of new celebrity scandals unfolding weekly. Some make it onto news headlines while others remain circulated on social media and slowly fade away. Additionally, many old scandals resurface with new updates.
Kami.com.ph listed the 20 most beautiful Filipino actresses and stars. Some are the new faces you love seeing on your screens while others have been in the industry for decades.
The article lists their real names, age, spouses, and number of children. Some usually appear on international blogs and publications as the most beautiful ladies worldwide.
Source: KAMI.com.gh