Lee Bo Young bio: Husband, photos, age, height
South Korea is home to many beautiful women, Lee Bo-young being one of them. The 41-year-old is ageing gracefully and still looks like a teenager. Although she is famous for starring in TV dramas such as My Daughter Seo-young (2012) and I Can Hear Your Voice (2013), she has spent most of her adult life as a model long before she even began acting.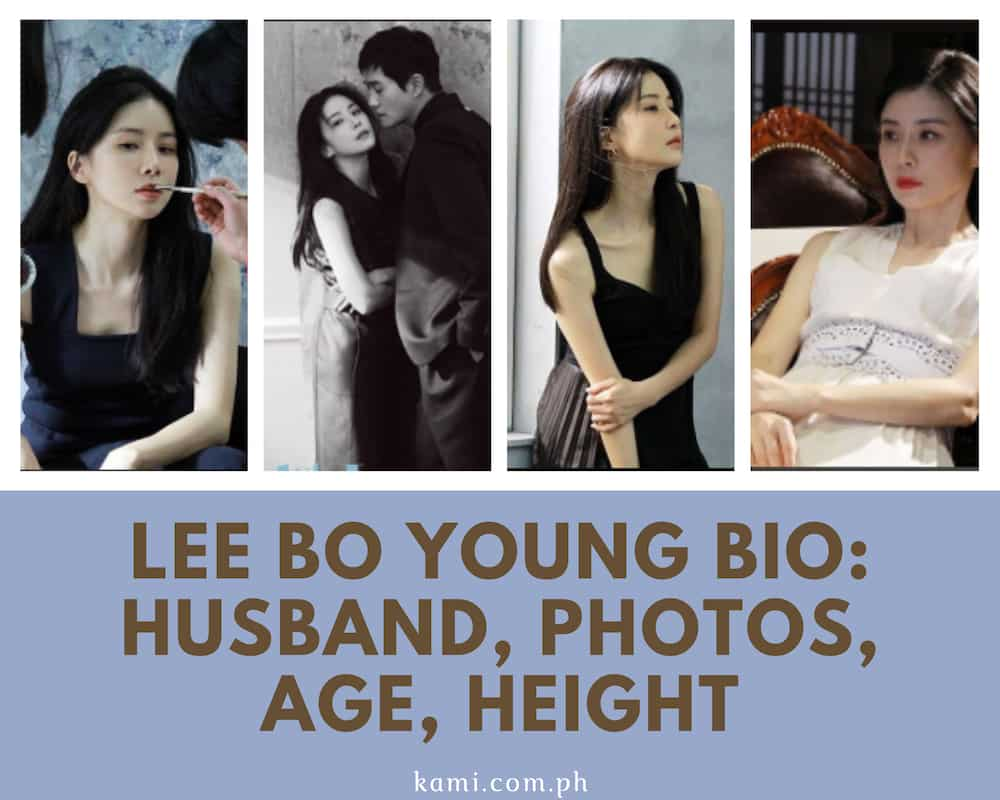 Beauty pageant contests have been gateways for many models to pursue other careers such as acting, music, and entrepreneurship, among others. Lee Bo Young is no exception to this trend as she initially started as a model in the early 2000s before venturing into other things such as acting and advocacy.
Lee Bo Young profile summary
Name: Lee Bo-Young
Lee Bo Young birthday: 12th January 1979
Place of birth: Seoul, South Korea
Star Sign: Capricorn
Lee Bo Young age: 41 Years Old
Height: 5 ft 6 in (1.68 m)
Weight: 50 kg (110.23 lbs)
Spouse: Ji Sung
Children: Kwak Ji-Yoo (daughter) and Kwak Bo-ah (son)
Education: Seoul Women's College; Parsons School of Design (New York)
Occupation: Model, actress
Lee Bo Young biography
Lee Bo Young was born on 12th January 1979 in Seoul, South Korea. The model and actress attended Seoul's Women's College, where she majored in Korean Literature. She also attended the Parsons School of Design in New York.
Initially, she had intended to become a news presenter and made it to a list of 15 finalists selected during the 2002 MBC annual recruitment. She did not get the job. This made her opt for modeling and landed a deal as the exclusive model for Asiana Airlines.
Career
Having been a model for three years, Lee Bo Young made her acting debut in 2003. The earliest roles she landed as an actress include movies such as People of the Water Flower Village (2004) and Save the Last Dance for Me (2004).
The following year she auditioned and got the leading role in the drama My Sweetheart, My Darling, and the epic Ballad of Seodong. Lee Bo Young new drama in 2020 is When My Love Blooms. Some of the TV shows she appeared in include:
Escape From Unemployment (SBS, 2003)
People of the Water Flower Village (MBC, 2004)
Jang Gil San (SBS, 2004)
Save the Last Dance for Me (SBS, 2004)
Encounter (MBC, 2005)
My Sweetheart My Darling (KBS, 2005)
The Ballad of Suh Dong (SBS, 2005)
Mr Goodbye (KBS, 2006)
Queen of the Game (SBS, 2006)
Birth of a Rich Man (KBS2, 2010)
Harvest Villa (tvN, 2010)
Athena: Goddess of War (SBS, 2010) Cameo
Hooray for Love (MBC, 2011)
The Equator Man (KBS2, 2012)
My Daughter Seo Young (KBS2, 2012)
I Hear Your Voice (SBS, 2013)
God's Gift - 14 Days (SBS, 2014)
Pinocchio (SBS, 2014)
Whisper (SBS, 2017)
Mother (tvN, 2018)
When My Love Blooms (tvN, 2020)
In addition to the TV shows, Lee Bo has also appeared in several movies including My Brother (2004), A Dirty Carnival (2006), Once Upon A Time (2008), I'm Happy (2008), More Than Blue (2009) and Athena: The Movie (2011).
READ ALSO: Iza Calzado bio: husband, age, height, son, movies
Lee Bo Young awards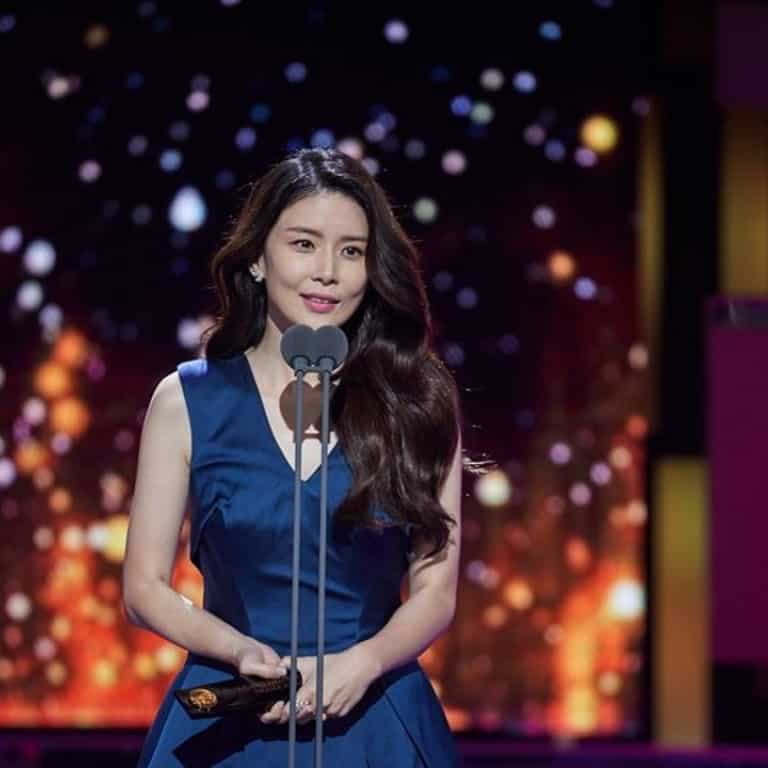 During her long and industrious career, Lee Bo Young has bagged a myriad of awards as recognition for her exemplary acting. The long list includes:
2005 - KBS Drama Award: New Actress Award
2005 - SBS Drama Award: New Star Award
2006 - 14th Chunsa Film Art Awards: Best New Actress
2006 - SBS Drama Award: Top 10 Popularity
2007 - 3rd Andre Kim Best Star Awards: Female Star Award
2009 - 4th Andre Kim Best Star Award: Female Star Award
2011 - MBC Drama Awards: Mini-Series Excellence Award
2012 - KBS Drama Award: Best Couple Award with Lee Sang Yoon
2012 - KBS Drama Awards: Excellence Award for Mid-Length Drama
2013 - 6th Korea Drama Awards: Best Couple Award with Lee Jong Suk
2013 - 2nd Daejeon Drama Festival – Apan Star Awards: Best Couple Award with Lee Jong Suk
2013 - 2nd Daejeon Drama Festival – Apan Star Awards: Top Excellence Actress
2013 - SBS Drama Awards: Top Ten Stars
2013 - SBS Drama Awards: PD Award
2013 - SBS Drama Awards: Daesang/ Grand Prize
2014 - 50th Baeksang Arts Awards: Best Actress
2017 - SBS Drama Awards: Female Top Excellence in Acting
2018 - Seoul International Drama Awards: Best Actress
Lee Bo Young husband
Lee Bo Young and actor Ji Sung met on the set of 2004 TV series Save the Last Dance for Me. It was not until 2007 that they publicly confirmed their relationship. On 2nd August 2013, they made public their engagement by posting handwritten letters on their fan sites.
In 27th September 2013, Lee Bo Young and Ji Sung got married at Aston House, W Seoul Walkerhill Hotel. They were blessed with two children the firstborn a daughter named Kwak Ji-Yoo born on 12th June 2015 and their second born a son named Kwak Woo-sung born on 4th February 2019.
Height
Lee Bo Young height is 1.68 meters (168 cm or 5 feet and 6 inches) tall. In addition to her body measurements, her other features include black hair and brown eyes.
READ ALSO: Beauty Gonzalez husband: age, name, bio
Photos
Lee Bo Young photos reveal how beautiful the supermodel is and also give her fans insights into her whereabouts and the activities she is engaged in. At 41, her skin is still radiant and could easily be mistaken for a 19-year-old.
Couple goals
They are definitely a celebrity couple, but that has not affected their relationship at all. Lee Bo Young and Ji Sung have been able to maintain their private lives only sharing what they need to share. Above all, they seem to be happy together, and their two children strengthen the bond between them.
Epitomizing beauty
No one can deny that Lee Bo Young is beautiful. Her natural face needs no addition for her to look attractive. Her hair is also something many women dream of having. There is no doubt that whichever way she decides to make her hair, she will still look as dazzling as ever.
Every man's dream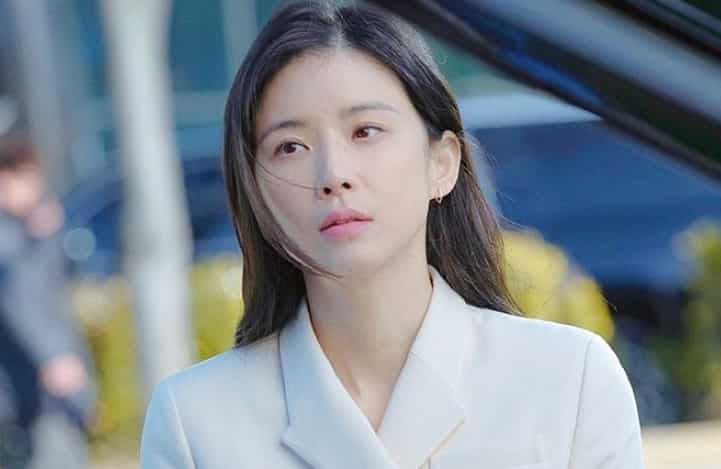 Ji Sung must be lucky to have been the one who landed this beauty queen. She has innocent eyes that can make anyone's heart melt. In no way would have men rested until they got her if she was single, but unfortunately, she is taken.
A corporate lady
Being a model, many would expect that Lee Bo Young is one who enjoys showing her n*dity to the world. However, this is not the case because instead of short revealing clothes, she opts for full-length clothes showing minimum skin.
This is perhaps because as a mature woman, she understands that she also has other interests beyond modeling. This makes her a role model to be looked up to by young girls.
Fashion icon
She is one of those people who will look good in whatever they wear. Given that, designers dream of having her wear and endorsing their creations. She will look good at rocking a dress, suit, pants, or anything. This establishes and cements her status as a supermodel.
Lee Bo Young is a super pretty woman who was destined for greatness as a model. She indeed made her mark in the modeling world when she became Miss Korea. This was only the beginning as she, later on, launched a career in acting where she has been successful for over a decade. Still as beautiful as when she first became known to the public, Lee Bo Young continues to touch the hearts of many through her roles on and off the television.
READ ALSO: Priyanka Chopra bio: net worth, height, age, photos
Source: KAMI.com.gh