Kyuhyun's profile: age, height, girlfriend, birthday, family
Kyuhyun is the stage name of the famous South Korean singer, dancer, television host, and musical theatre actor named Cho Kyuhyun. His fame has spread far and wide, as he is not only known in South Korea but also the larger parts of Asia and the world in general.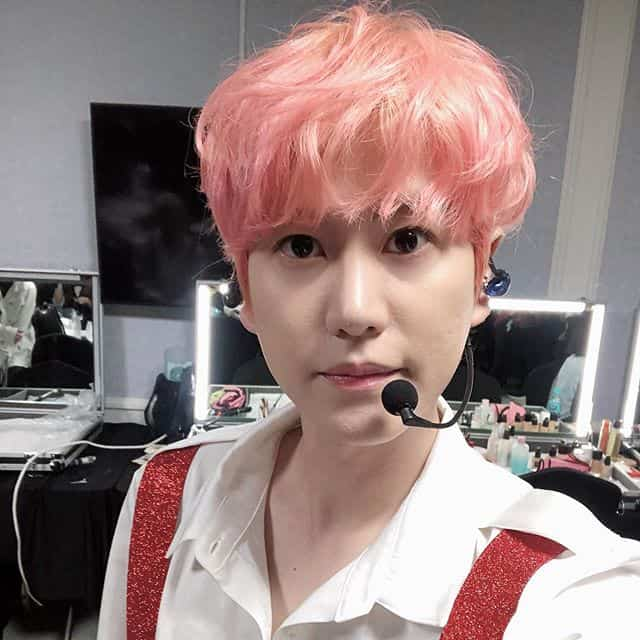 Throughout his career, the South Korean singer and actor has made several appearances in theatre acting, as well as produced multiple tracks. Other than fame, his career has contributed a substantial amount of income to his overall net worth.
Kyuhyun's profile summary
Real name: Cho Kyuhyun
Commonly used name: Kyuhyun
Date of birth: February 3rd, 1988
Kyuhyun's birthday: February 3rd
Kyuhyun's age: 32 years
Place of birth: Nowon, a district in Seoul
Zodiac sign: Aquarius
Nationality: South Korea
Occupation: Singer, dancer, television host, and actor
Religion: Christianity
Blood group type: A
Height: 1.80 m
Weight: 68 Kg
S3xual Orientation: Straight
Marital status: Not married
Cho Kyuhyun's biography
The dancer was born in Nowon, Seoul on February 3rd, 1988. He was raised in a family of academicians and business entrepreneurs. His father and mother are Cho Young-hwan and Kim Hanna, respectively.
The actor has an elder sister called Cho Ara, a talented violinist. She studied in Vienna before returning to South Korea to teach the violin.
Educational background
Kyuhyun studied at Shinchung Middle School, and later joined Yumkwang High School, before proceeding to Kyunghee University. At the university, he majored in Post-Modern Music at a bachelors level and attained a masters in the same.
Despite being one of the most popular singers and dances around, his father wanted him to become a lawyer. However, this changed when he joined his high school band and developed a lot of interest in music.
Career and achievements
Kyuhyun discovered his love for music in high school. In 2005, the singer emerged third during the Chin Chin Singing Competition.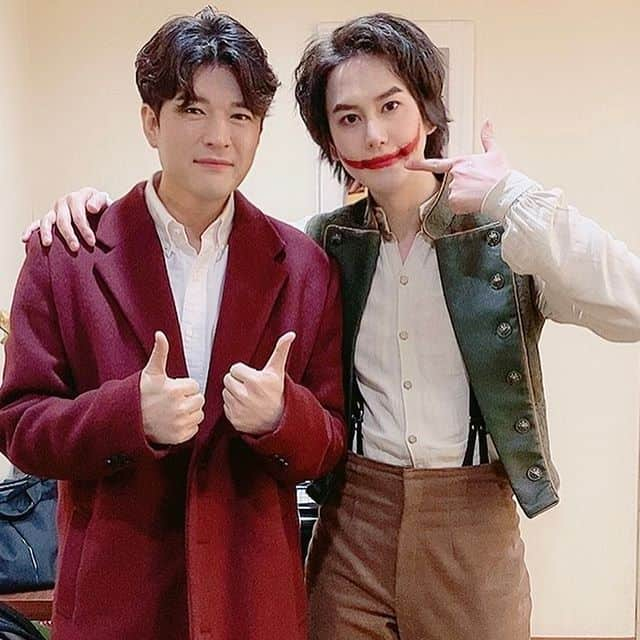 In 2006, he made his debut as part of Super Junior. The Super Junior Kyuhyun stint saw the artist debut in its subgroups and also SM the Ballad. The same year saw him make a grand entry into theatre and participate in both original and Korean versions of stage musicals. His notable work is in the popular film tagged The Three Musketeers.
Kyuhyun At Gwanghwamun
Other than being a singer, he is also a dancer and a television show actor. He has starred in shows such as We Got Married, Mamma Mia, Radio Star, among many others. In 2014, October 13th, the artist became the first member of the Super Junior to release a solo EP dubbed At Gwanghwamun.
He has also featured in a web drama called Bongsun, The Woman Who Dies If She Love.
READ ALSO: Rodrigo Duterte bio: age, height, net worth, achievements
In a nutshell, Kyuhyun's contribution to the ever-growing music and film industry has been significant. He has released several songs, starred in movies and television shows. Below are some of the television shows in which he has featured:
Immortal Songs : Singing The Legend
Radio Star
We Got Married
Mamma Mia
Weekly Idol
Running Man
Fluttering India
King of Mask Singer
You Hee-yeol's Sketchbook
Two Yoo Project Sugar Man
Problematic Men
Infinite Challenge
You Hee-yeol's Sketchbook
Knowing Bros
He has also made appearance in the following films:
Super Show 3 3D
I AM. - SM Town Live World Tour in Madison Square Garden
Super Show 4 3D
SM Town The Stage
The theatre musical appearances are as listed below:
The Three Musketeers
Catch Me If You Can
Moon Embracing the Sun
Singin' in the Rain
The Days
Robin Hood
Werther
Mozart
Is Kyuhyun still in Super Junior?
The South Korean boys' group has nine active members: Kyuhyun, Choi Siwon, Leeteuk, Ryeowook, Heechul, Shindong, Yesung, Donghae, and Eunhyuk.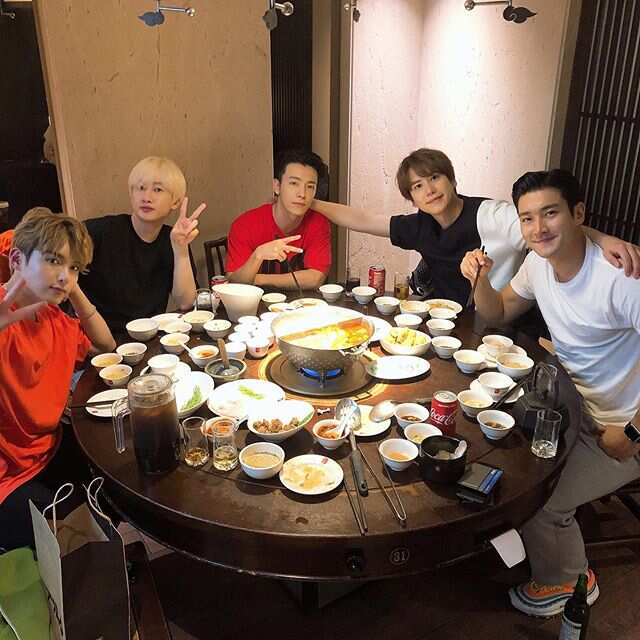 Kyuhyun's military service
Kyuhyun's enlistment for the mandatory military training happened on May 25th, 2017. He was also the last of the Super Junior members to undergo service training. Upon fulfilling his military responsibility as a social service worker, he got discharged.
When was Kyuhyun's discharge?
Kyuhyun's discharge date was on May 7th, 2019. After his military service, the singer made a swift entry back into music, producing several hits.
Kyuhyun's accident
The Super Junior star, together with other members, were involved in an accident on April 18th, 2007. Other victims were Shingdong, Leeteuk, Eunhyuk, and two managers. Unfortunately, Kyuhyun was the most injured of all the victims. He suffered bruises, fractured hip, broken leg, and facial scratches.
To improve his breathing capabilities, he underwent tracheal resectional surgery.
READ ALSO: Ethel Booba bio: age, songs, parents
Who is Kyuhyun's girlfriend?
Despite having been in relationships before and numerous rumors linking him to different women, it is unclear if the singer has a girlfriend at the moment. However, according to Channel Korea, the celebrated singer was frank about the attributes he considers ideal in a woman.
He says, he desires a woman who sincerely loves him and is respectful to her family. He adds that he wants a woman who does not value only the money aspect of a relationship. According to him, an ideal woman would pay for A as he pays for B.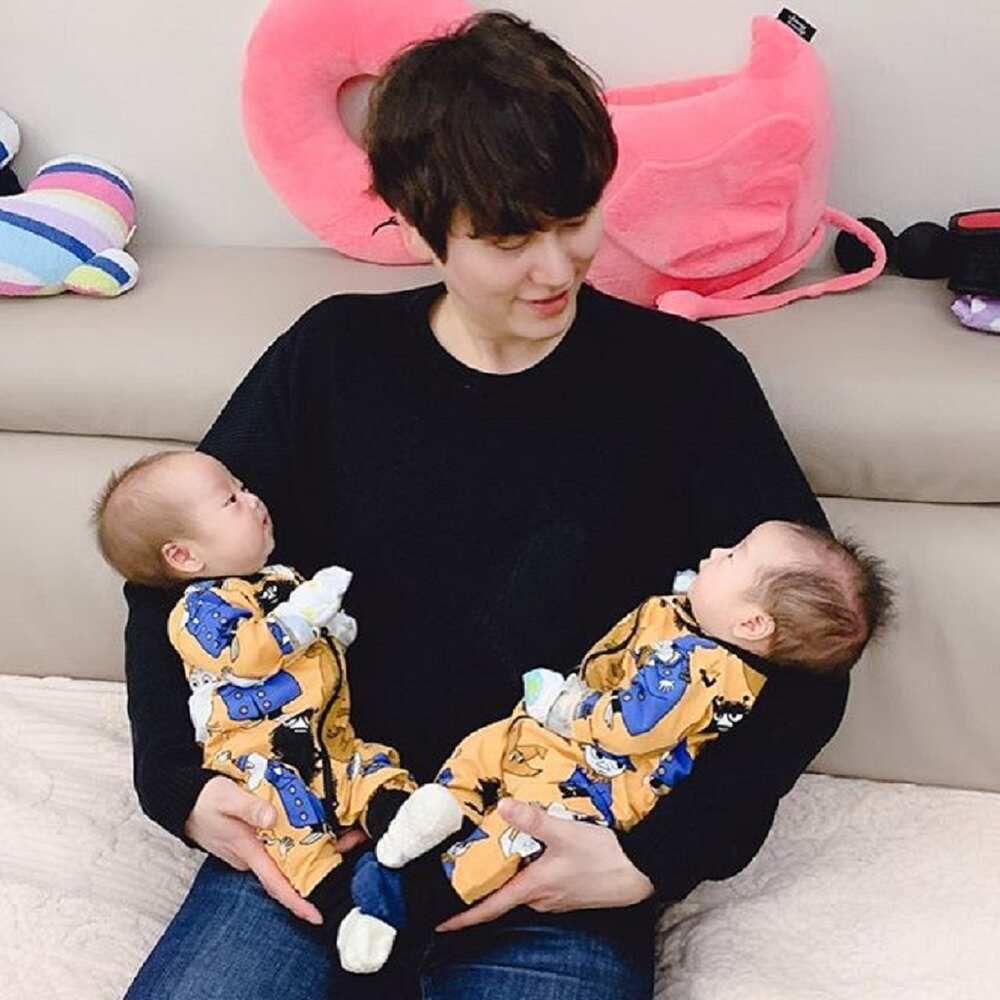 In a video of his song Time With You, a photo of a woman was featured. His fans were quick to conclude that picture may be that of the star's real girlfriend. However, the singer came out to dismiss them, saying that she was just a model. He went further to say that he never met that lady during the filming.
Kyuhyun and Seohyun are confirmed to date
One of the exciting relationship rumors surrounding the singer is the one linking him to Seohyun. As much as the singer admits that Seohyun is close to his ideal girl, Seohyun remained silent about her relationship. She says she wants to keep it private to avoid controversies.
Kyuhyun's Instagram and social media accounts
The singer is an active social media member who boasts of an incredible number of followers. You can follow him through the links below if you want to be updated about his songs, movies, and latest news.
Instagram: @gyuram88
Twitter: @GaemGyu
Kyuhyun is, without a doubt, one of the most famous members of the South Korean boys group Super Junior. He has released several songs and starred in numerous movies. He is indeed a role model for many upcoming artists in the world.
READ ALSO: Kristine Hermosa bio: age, height, husband, movies and TV shows
Source: KAMI.com.gh