Maja Blanca is a very common dessert in the Philippines. It is sometimes known as coconut pudding, and it is mostly served during parties and holidays, especially on Christmas. The dessert is relatively effortless to make, and the ingredients are also readily available in the markets.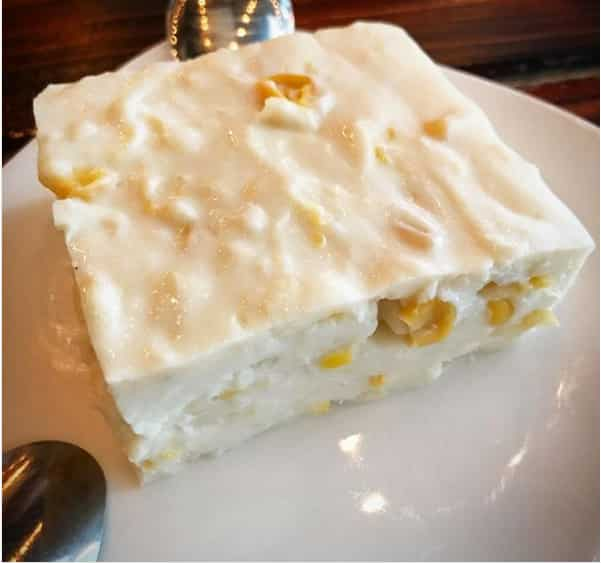 If you are thinking of making a nice dessert that will excite the taste buds of your guests, then Maja Blanca ought to be included in your list of desserts. You just cannot miss having this dessert on your table, especially if you are expecting Filipino guests.
Worry less, the desert is very easy to make, and it will not take you forever to come up with the best Maja Blanca dessert. In this post, we are going to talk more about the dessert, and guide you step by step on how to cook Maja Blanca at home.
Maja Blanca recipe
If you are stuck and are uncertain about how to make Maja Blanca, then this is the perfect recipe to make the dessert. Making Maja Blanca is very easy if you follow the instructions below.
In addition, Maja Blanca can be adapted to other ingredients; therefore, bringing out different and new textures and colors. Below is a simple Maja Blanca recipe. The method does not consume a lot of time.
Maja Blanca simple recipe
Preparation time: 8 minutes
Cooking time: 37 minutes
Total time: 45 minutes
Serves: 8
Maja Blanca ingredients
4 cups of coconut milk
3/4 cups of cornstarch
3/4 cups of fresh milk
15 ounces of sweet kernel corn
5 tablespoons of toasted and grated coconut
3/4 cups of granulated sugar
Instructions - procedure on how to make Maja Blanca
In a clean boiling pot, pour in the coconut milk and bring it to a boil.
The mixture which includes sugar, condensed milk, and whole sweet kernel corn is then added to the boiling coconut milk. Then, stir until the mixture is evenly distributed.
Bring the mixture to a boil for about 8 minutes.
In a bowl, combine cornstarch and fresh milk and then whisk them together until all the cornstarch is completely diluted in the milk.
Pour in the fresh milk and cornstarch mixture into the pot and then stir thoroughly.
Allow the mixture to cook while stirring continuously until the desired thickness of the mixture is reached.
When you are sure that the mixture has reached its desired thickness, you can now pour the mixture on a serving tray and then shape and flatten the top until it has formed a beautiful rectangular form.
Allow it to cool and then refrigerate it for about an hour so that it can be served cold and with the right texture.
Sprinkle browned grated coconut and then serve cold.
READ ALSO: 5 Super wealthy and classy Pinay celebs who apparently love street food
Maja Blanca nutritional value
When thinking about the nutritional value of Maja Blanca, you should put in mind that the dessert is primarily made from coconut milk, which means that the nutritional value of this dessert lies on the coconut milk. Coconuts are known to have been in existence for a very long time. Their hard shell is sometimes used to make fabric while the inner parts are edible and very delicious.
In about 100 grams of Maja Blanca, there are 14 grams of fats, 2 grams of protein, 25 grams of carbohydrates, and 18 grams of sugar.
Maja Blanca origin
Maja Blanca originated from Spain. It later spread throughout the whole world until it landed in the Philippines, and the Filipinos fell in love with it. The dessert is made primarily from coconut milk which is mixed with cornstarch. The dessert mainly has gelatin-like texture and a delicate sweet flavor, and it is usually creamy white.
Maja Blanca is not only tasty but also very nutritious. You will know how to treat your guests well as long as you know how to make Maja Blanca.
READ ALSO: How to cook lechon kawali?
Source: KAMI.com.gh