Shashlik: what is it, how to prepare, calories
A lot of people associate shashlik with warm sunny weather and family gatherings. Originated as a traditional Soviet dish, it is perfect for the countryside hangouts. What is it, how to cook it, and how many calories does it have?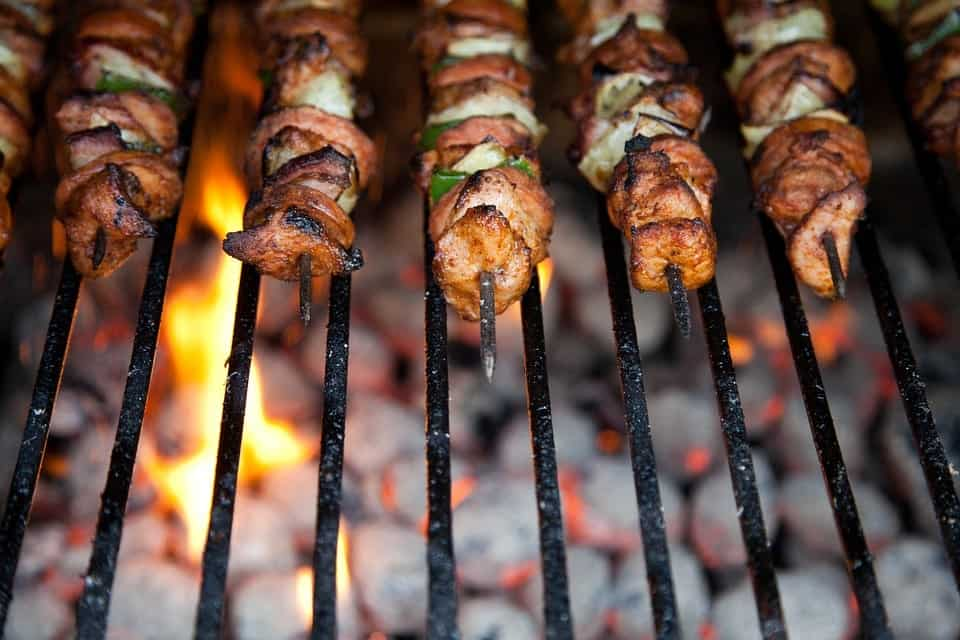 If you want to know everything about this delicious dish, here is your chance. You may even learn how to cook different variations of it and count the calories that it contains.
What is shashlik?
Shashlik (also sometimes known as shashlyk) is an important part of the post-Soviet culture and an alternative to the American barbecue. It can be made out of lamb meat, pork, or chicken meat.
The most traditional and usual way is to make it out of lamb. However, it has a specific smell that not everyone might like, and it is quite hard to find high-quality lamb meat in the markets.
Therefore, most of the time, this dish is made out of pork. Usually, it is important to feel the middle ground between buying meat that is too dry and buying one that is too fat. Usually, the neck is the part of pork that is best suited for cooking this dish.
Some other ways to make a delicious shashlik are using chicken meat, turkey meat, or veal. There are also some unique ways to make it out of fish like salmon, catfish, or sturgeon, even though this happens rarely.
Shashlik kebab similarities are often noted by food experts. However, the difference is that shashlik is a skewered dish, while kebab is a dish made of vegetable, meat, and fish pieces.
Lamb shashlik recipe
If you want to make a traditional dish out of lamb, here is what you need for it.
Lamb - 1.7 kg
Natural yogurt - 250-300 ml
Fresh mint - a big bunch
Dry basil - 1 tbsp. l
Onions - 4-5 pcs.
Pepper
Salt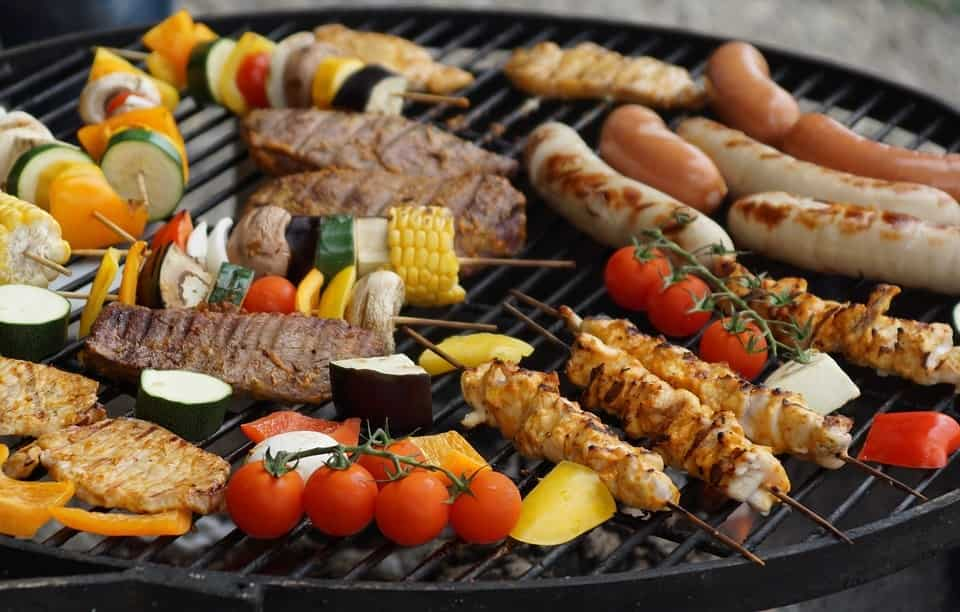 Now, follow the recipe:
Cut the lamb into small pieces with a little fat.
Put the pieces in a deep bowl.
Cut the onions in circles.
Then, cut the fresh mint.
Pepper the meat and add a little salt to it. Put dry basil and fresh mint on it, and mix it with your hands for a good taste.
Pour some yogurt on the meat.
Add the onion circles and carefully mix them.
String meat on skewers and start frying. You can also pour some dry wine on it.
The dish should be ready in 25-30 minutes.
Pork shashlik recipe
Cooking the popular pork dish requires the following ingredients:
Pork (neck) - 1 kg
Onions - 0.5 kg
Ground pepper - 0.25 teaspoons
Ground Zira - 0.25 teaspoons
Salt - 1 tbsp. spoon (to taste)
Sugar - 1-2 tsp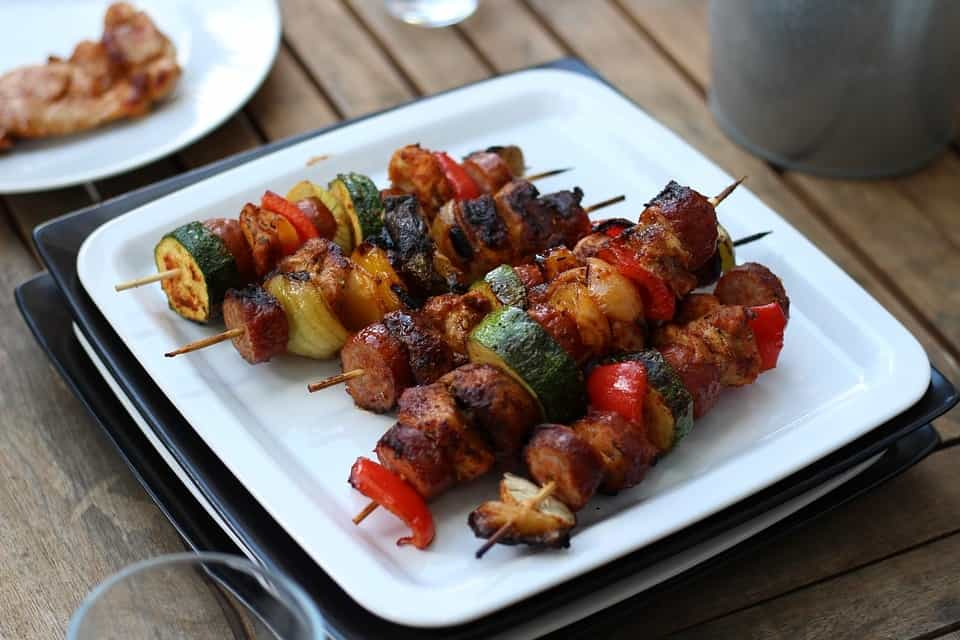 Now, you can start cooking your delicious meal:
Wash and dry the pork neck, then cut it into pieces.
Pepper the meat, add some spices and sugar as a taste enhancer. Do not salt it.
Clean and cut onions into circles. Then, salt and sugar.
Add onions to the meat and mix it all together.
Cover the meat with a dish and put it into the fridge for 3-12 hours.
When the barbecue is ready, start frying your dish. Make sure to supervise your meat and flip it many times.
It is ready! Enjoy your tasty dish.
Chicken shashlik recipe
To cook this dish out of chicken, you will need the following:
Chicken thighs - 6 pcs.
Ground red pepper - 1-2 pinches
For marinade:
Soy Sauce - 100 ml
Lemon - 1 pc.
Onions - 1-2 pcs.
Parsley - 1 bunch
or dill greens - 1 bunch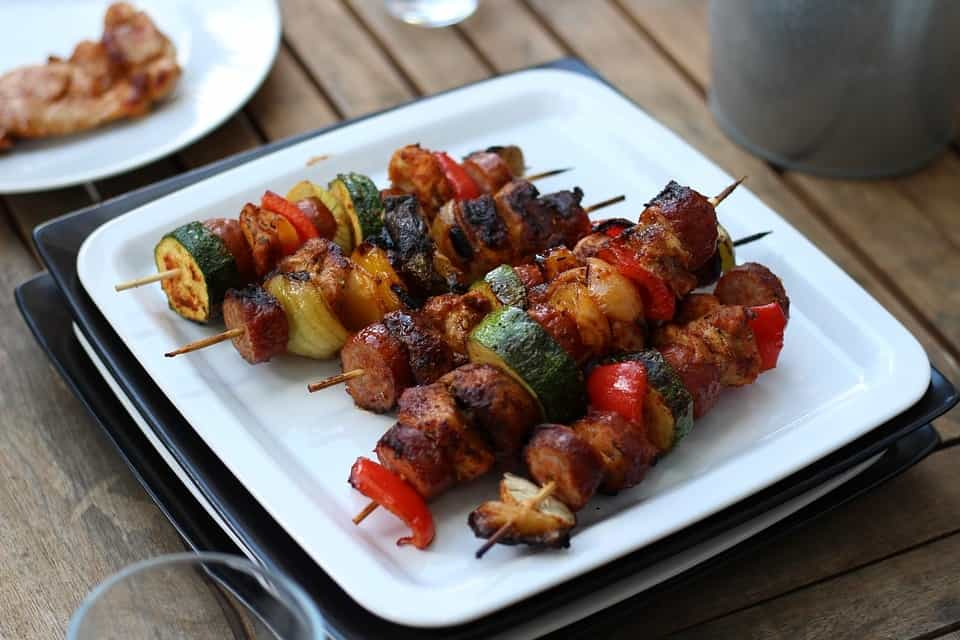 Now, follow the steps:
Wash and dry the chicken thighs.
Wash the onions and cut them in thin circles.
Sort and rinse all the greens.
Make the marinade by mixing soy sauce, greens and onions. Then add lemon juice and ground red pepper. Mix it very well.
Put the chicken in the marinade and leave it for 30 minutes.
String chicken thighs and onion rings on skewers.
Fry the chicken skewers on an open fire for 20 minutes, periodically turning over and sprinkling with the remaining marinade.
Finally, enjoy it when it is ready!
Calories in shashlik
The website Fat Secret states that lamb and pork dishes have fewer calories than chicken ones.
Apparently, one serving of the pork variation contains 293 kcal. As for calories in chicken shashlik, it is estimated that it contains 361 kcal. Finally, the lamb dish seems to contain the smallest amount of calories - 127 kcal.
Every company always enjoys delicious shashlik, and it is the favorite food of many people. It is associated with warm weather, nice people and good times.
Source: KAMI.com.gh